Herbed-Crusted Cod with a Pea Purée
It's amazing how a few simple ingredients can produce such flavorful meals. With spring quickly approaching my mind has been focused on creating these simple yet flavorful meals at home, and this herbed-crusted cod fits right in. I am sometimes hesitant to make fish at home, but it always ends up being easier than I think. This meal comes together quite quickly, and after 12 short minutes in the oven you will have a beautifully moist, flavorful fish to enjoy with your loved ones.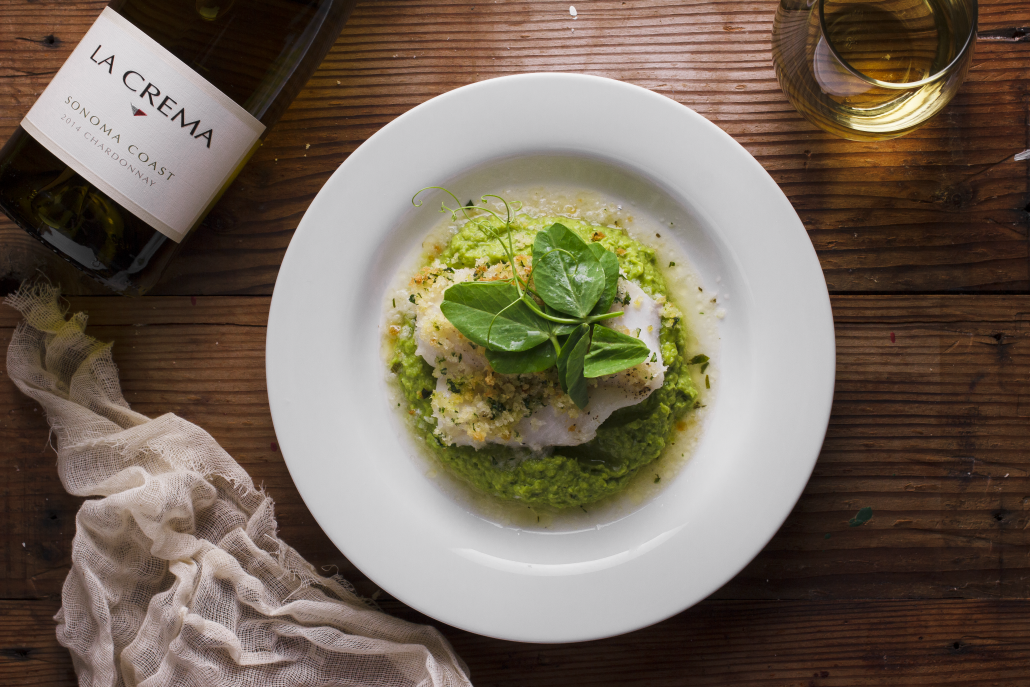 The pea purée in this dish not only adds an extra layer of flavor, but it also adds a welcomed pop of color, especially with spring right around the corner. I was able to source some beautiful pea tendrils as a garnish, but if you are not able to find those, feel free to top this dish with whatever green garnish you enjoy.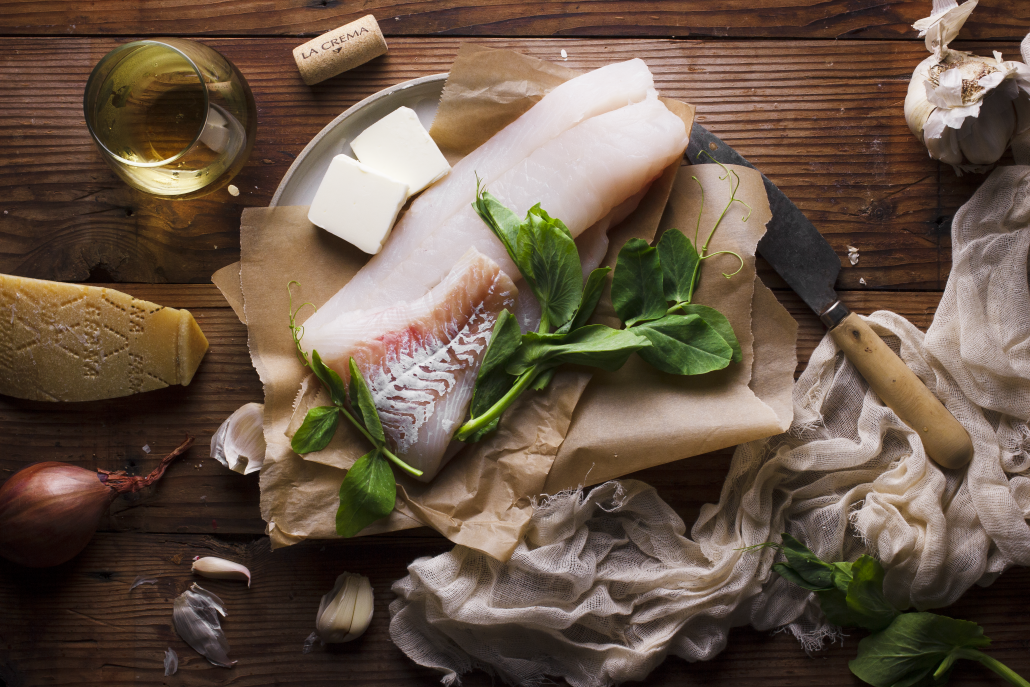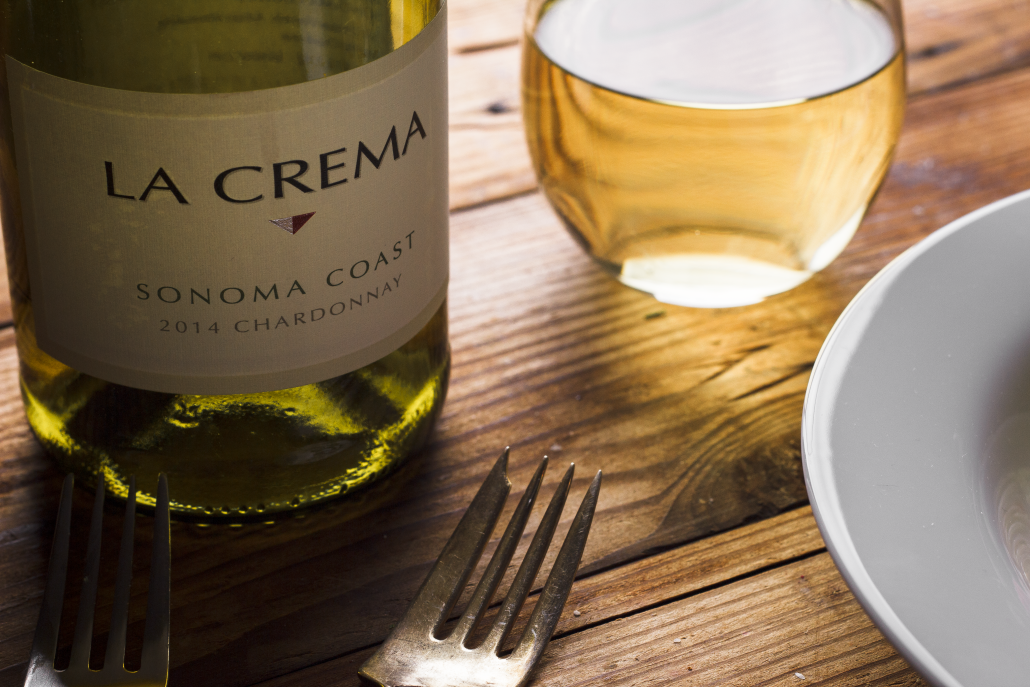 This dish is not only lovely to look at, but it's also so delicious you'll probably want seconds. One of the things that makes this dish so good is the white wine butter sauce that the fish is baked in. La Crema's Chardonnay was the perfect wine to use for this dish because its crisp, sweet notes pair perfectly with the mild flavor of the cod (and don't worry, you don't need too much). Plus, using wine for this recipe means you get to sip on some delicious Chardonnay while you cook, which is always a win-win in my book.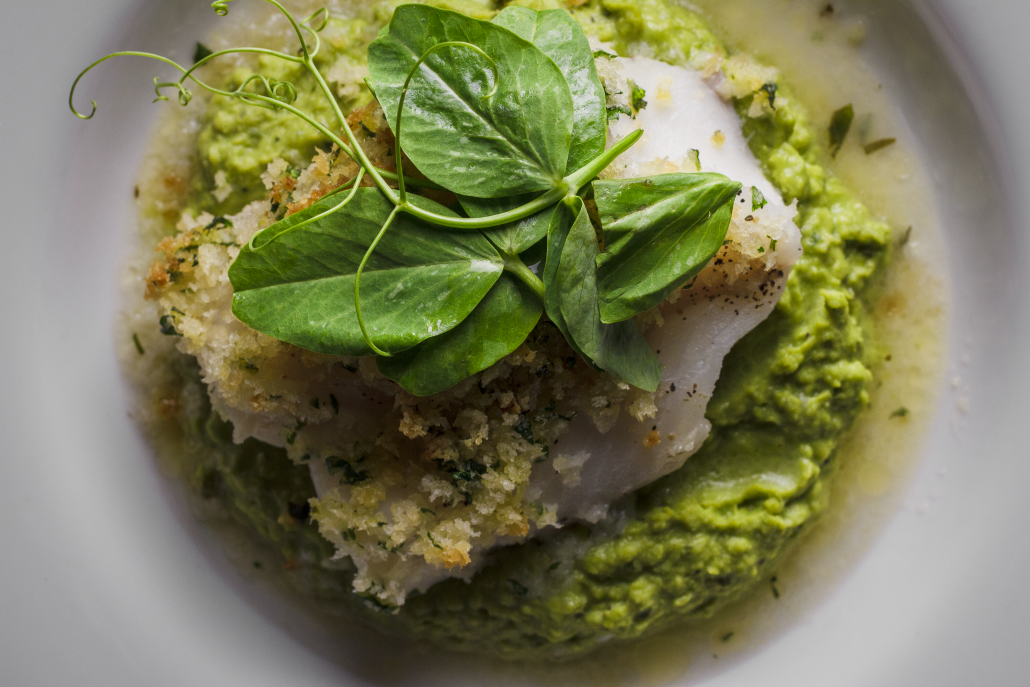 This is one of those dinners you'll want to make again and again, even if you're aren't much of a fan of fish. All you need is a little time and some delicious wine. Be sure to click here to get the recipe for this flavorful pea purée.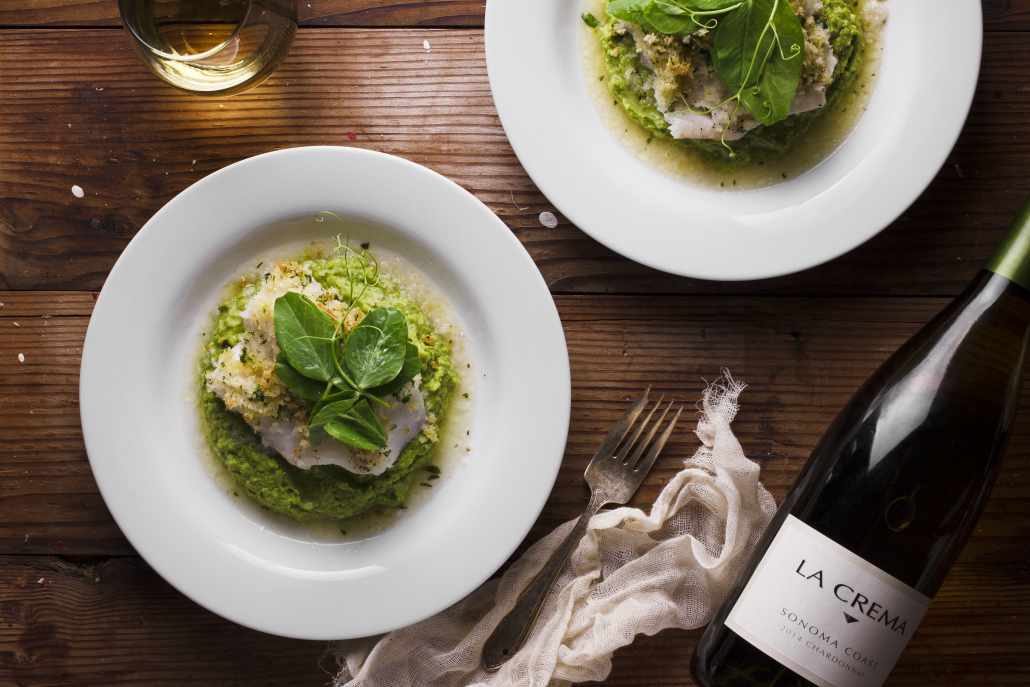 Herbed Crusted Cod
Author: Kristan Raines
Serves: 2-3
Ingredients
1 lb cod fillet
salt and pepper
2 1/2 tablespoons La Crema Chardonnay
4 tablespoons melted butter, divided, plus extra for greasing
1/4 cup, plus 2 tablespoons panko bread crumbs
1 1/2 tablespoons chopped parsley
pea vines, optional garnish
1 lemon, for serving
Instructions
Pre-heat oven to 425°F. With a bit of butter, lightly great a shallow baking dish; set aside. Check fish for any remaining bones and season both sides with salt and pepper. Place the fillet in a single layer into the shallow baking dish.
Pour the wine over the fish, followed by two the tablespoons of melted butter. In a small bowl mix the chopped parsley into the bread crumbs, then pour in the remaining two tablespoons of butter, mixing until combined.
Sprinkle the breadcrumb mixture over the top of the fillet or fillets and bake in the oven for 12 minutes, or until the fish is opaque and pulls apart easily.
Spoon a generous amount of pea purée into a shallow bowl, and place a portion of the fillet over the top. Spoon the juices from the pan over the purée and onto the parts of the fish with no bread crumbs. If using pea vines, toss with a little lemon juice and place over the top of the fish. Serve fish immediately with a wedge of lemon.