Host a Hygge Inspired Party for National Drink Wine Day
What better way to celebrate National Drink Wine Day than with a hygge inspired themed party! If you aren't familiar with hygge, it is the Scandinavian word for a mood of "coziness" and "comfortable warmth." It's a way of well-being by creating a content environment for yourself and your guests. So when it comes to celebrating National Drink Wine Day, I thought this mentality of hygge would be the perfect inspiration for your celebration. Because what better way is there to celebrate enjoying wine, than with a cozy setting in the comfort of your own home! Think shearling rugs, candle light, the perfect cheese plate and of course, La Crema wines!
Gather your loved ones and your favorite bottle of La Crema (Monterey Pinot Noir and Monterey Chardonnay perhaps?) and kick off National Drink Wine Day with these tips for hygge inspired party.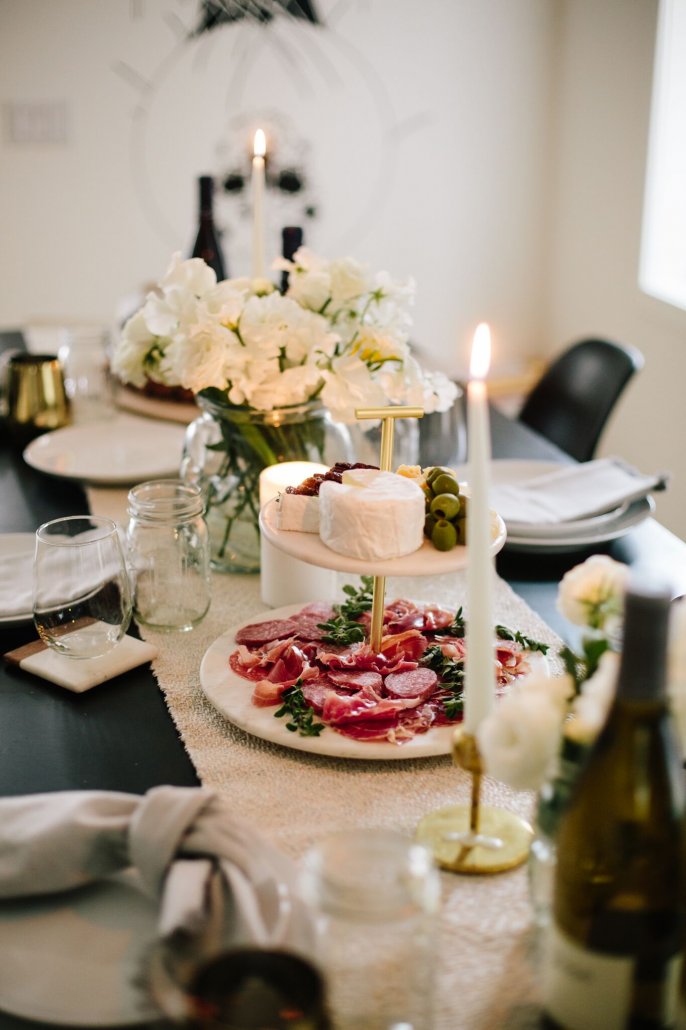 First things first, the best part about hygge is sweatpants are a-ok! This celebration should be all about a feeling of absolute coziness! Sitting by the fireplace, big cozy blankets, oversized sweaters, low lighting, are all elements within hygge. I don't know about you all, but any party I can wear my sweatpants to, I'm all for!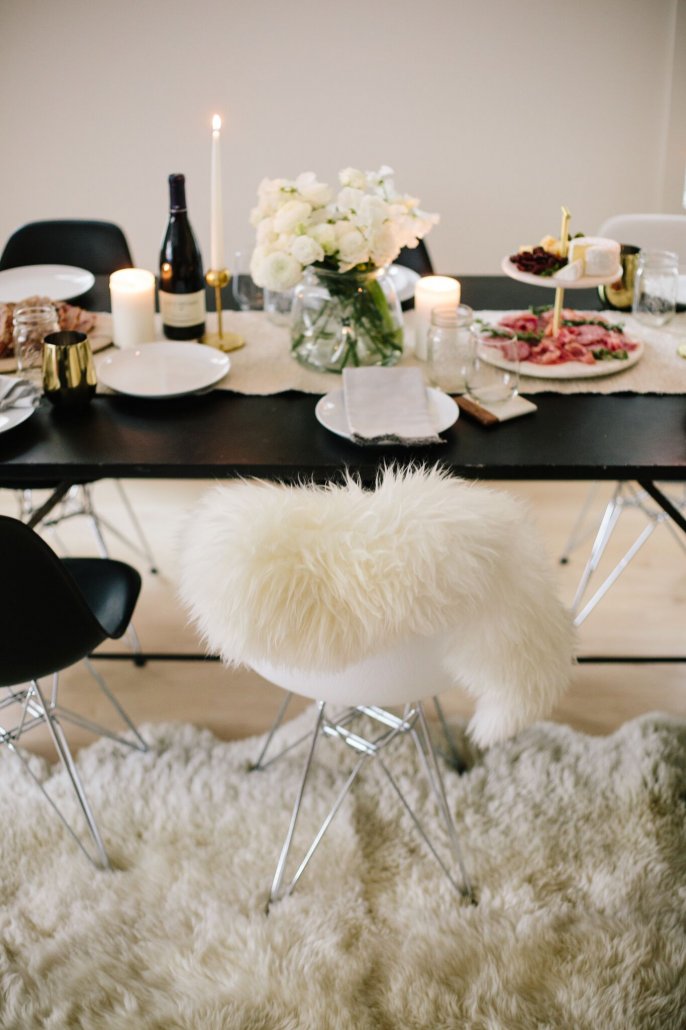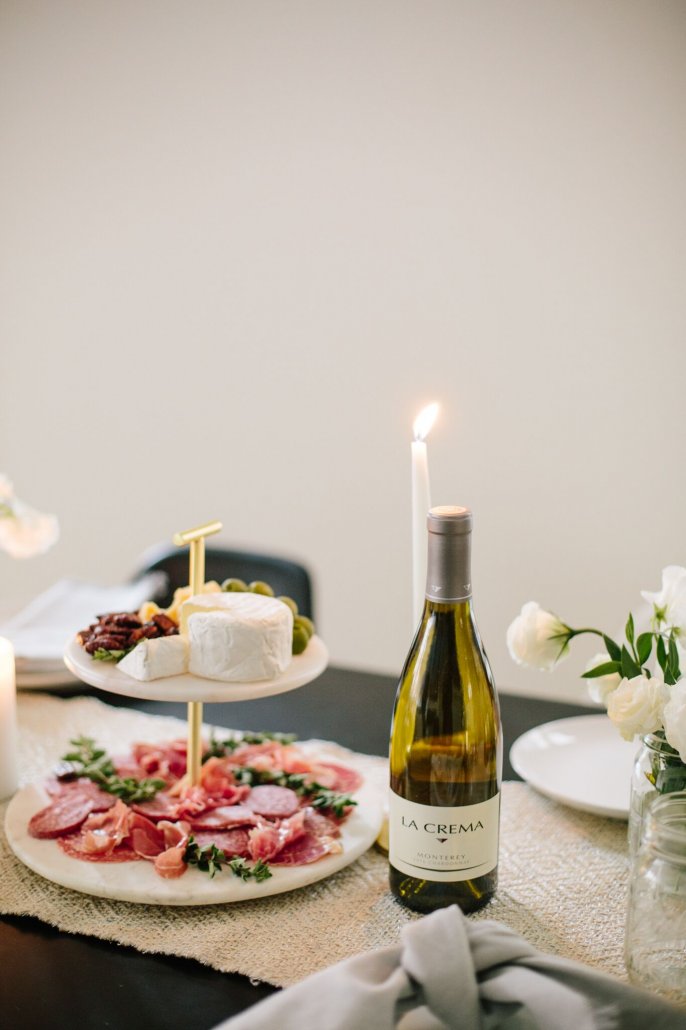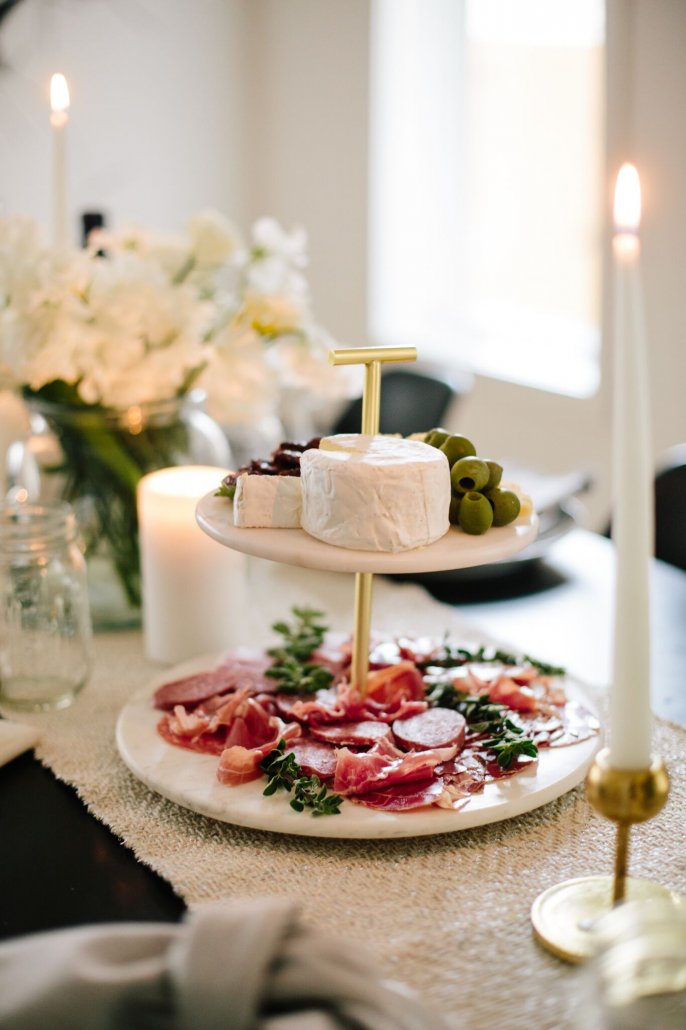 To achieve a hygge inspired theme there are a few key elements to keep in mind:
To start, setting the mood is very important. One important element to know about hygge is that that candles are the most important part of creating a hygge ambiance at home. Have lots of candles out on the table to give off the perfect lighting.
You also want the feeling of your table setting to be ultra cozy! Add shearling rugs and blankets around the table and on the chairs for extra comfort.
Keep your color palette neutral with whites, greys and taupes. Though I love adding a little pop of gold throughout any hygge table setting.
You can also set up a simple gathering by your fireplace or even around your coffee table by laying blankets and pillows on the floor. Wherever your coziest nook is, hygge can be achieved!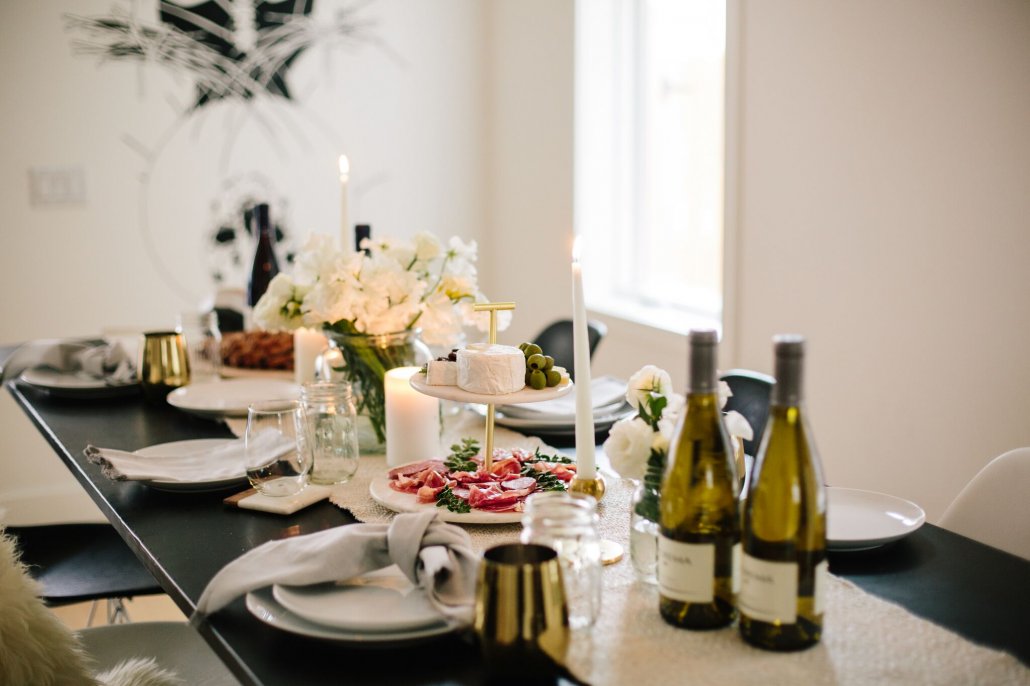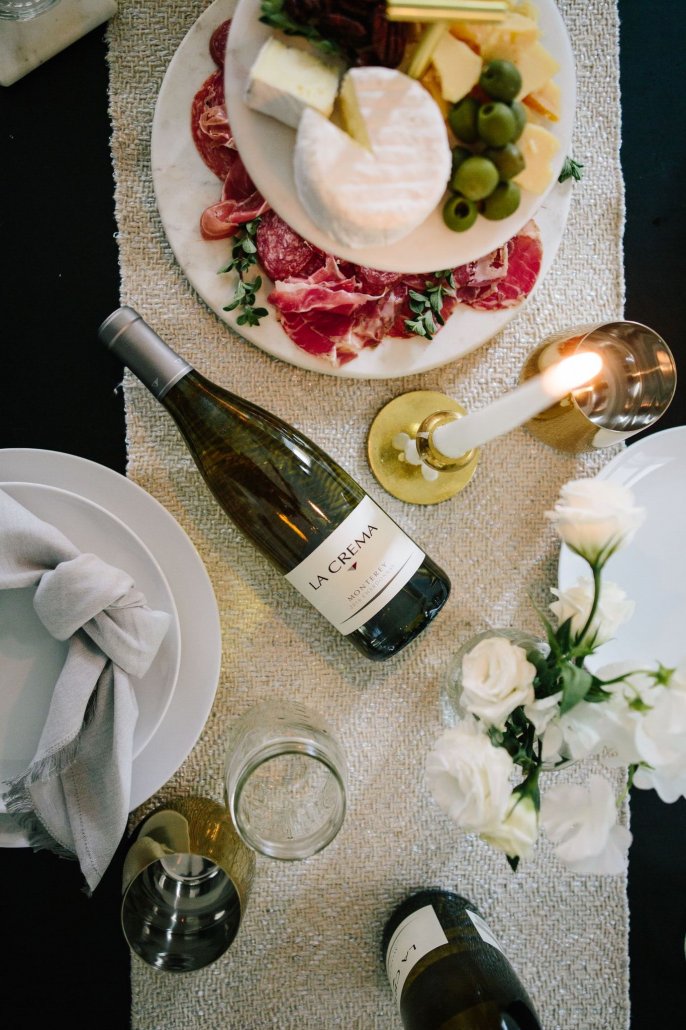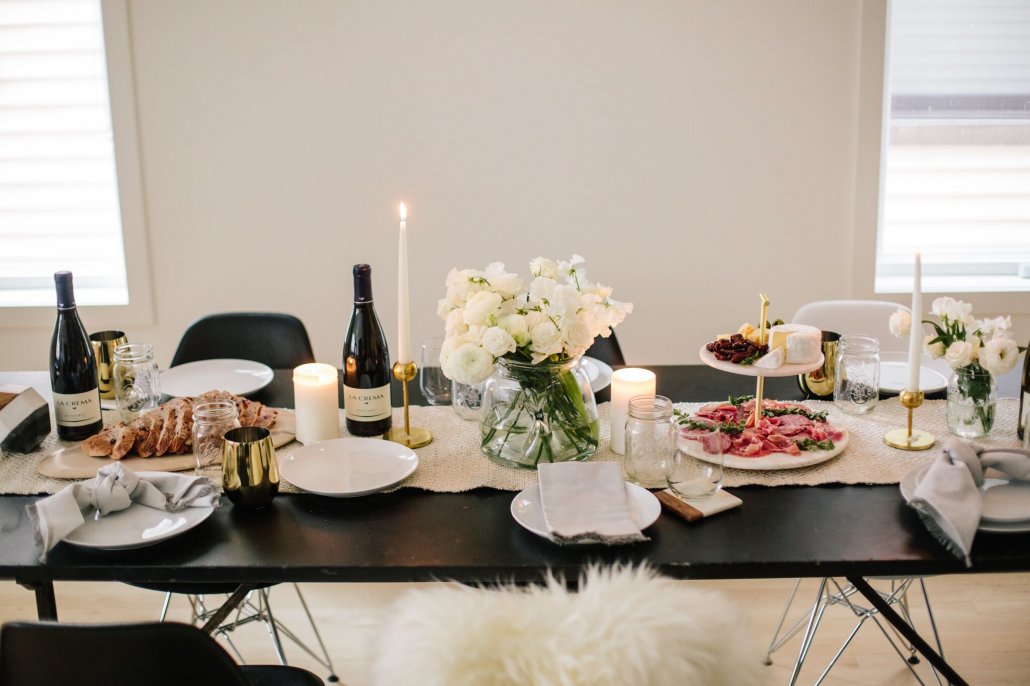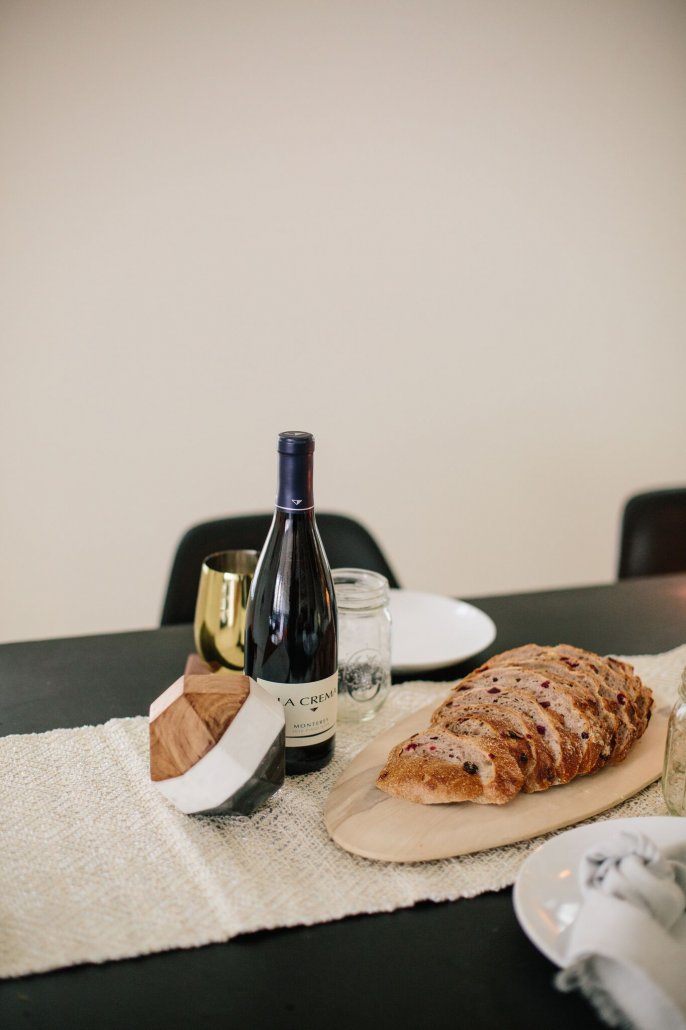 When celebrating National Drink Wine Day, a simple cheese and charcuterie spread is all you need for the perfect pairing with La Crema's Monterey Pinot Noir and Monterey Chardonnay. Pick out a two or three cheeses along with olives, candied nuts, and any other little bites you feel like adding to your spread. I love having a soft cheese along with two hard cheeses for a nice array.
For that extra comfort food, have a warm loaf of bread to pair with the cheeses. To create the perfect styled cheese plate, more is better! Over flow the plate with all of your fixings. When it comes to a hygge-inspired meal, spending tons of money on an expensive meal isn't the point. It's more about comfort and familiarity. A nice selection of bites to go with your wine is all you need.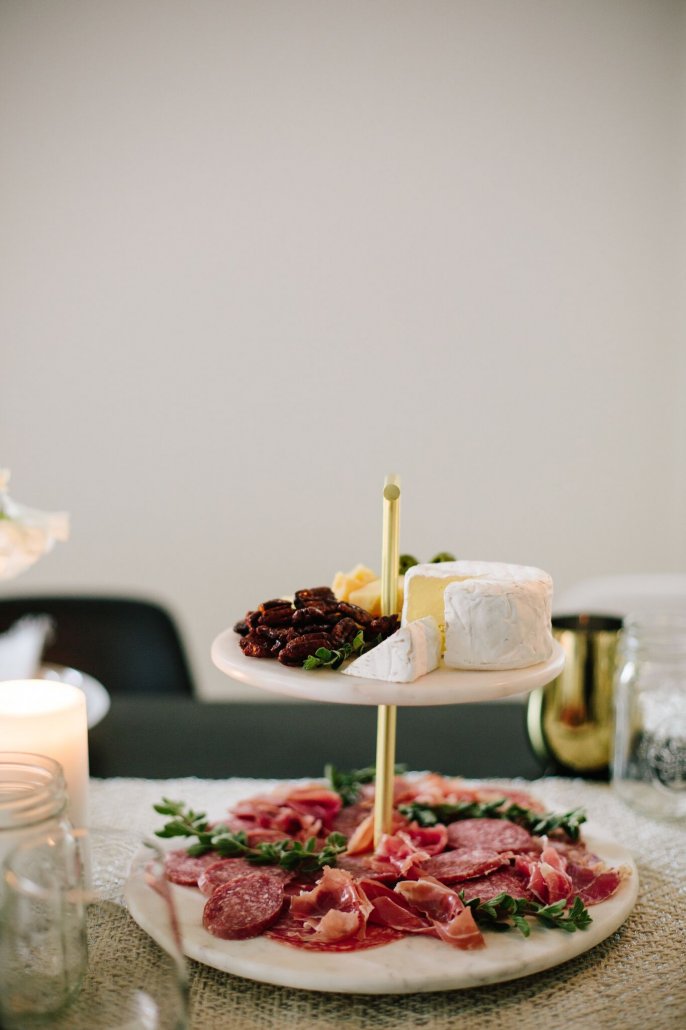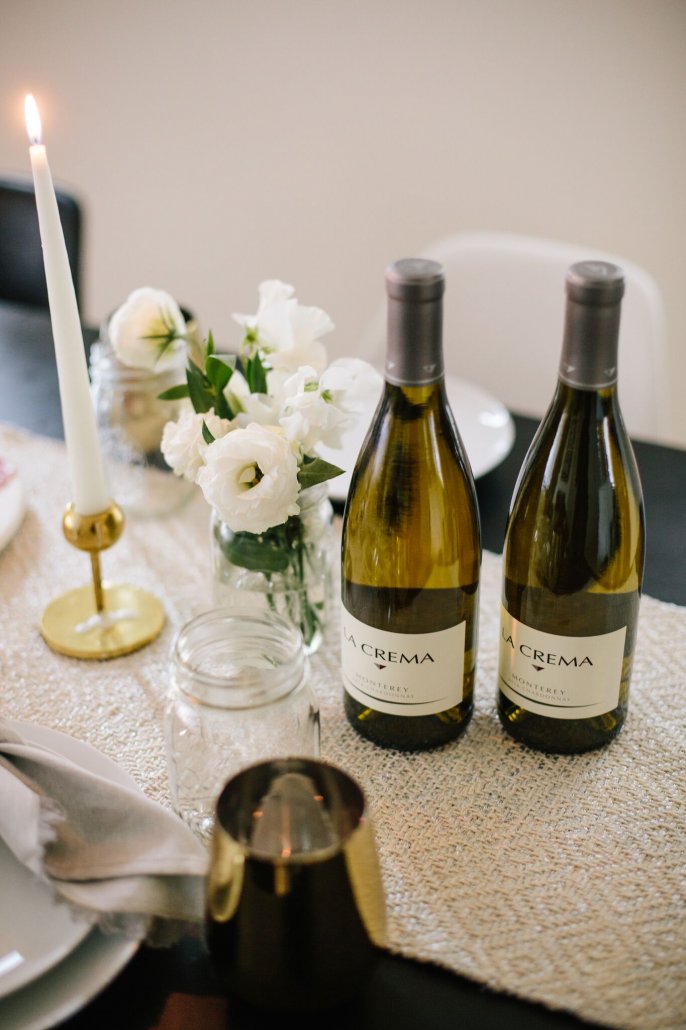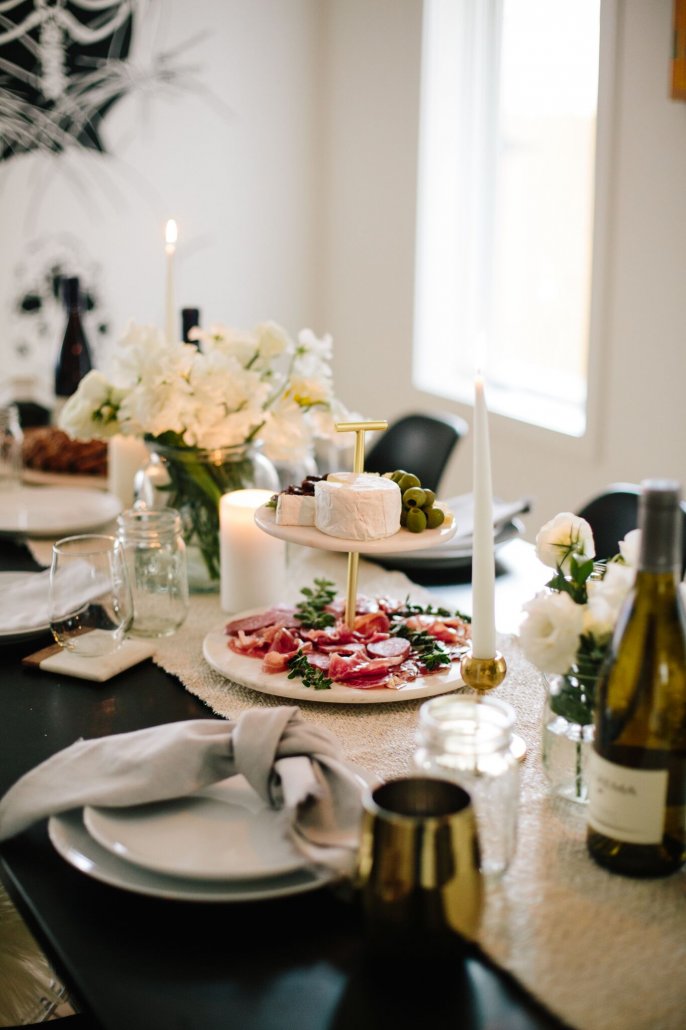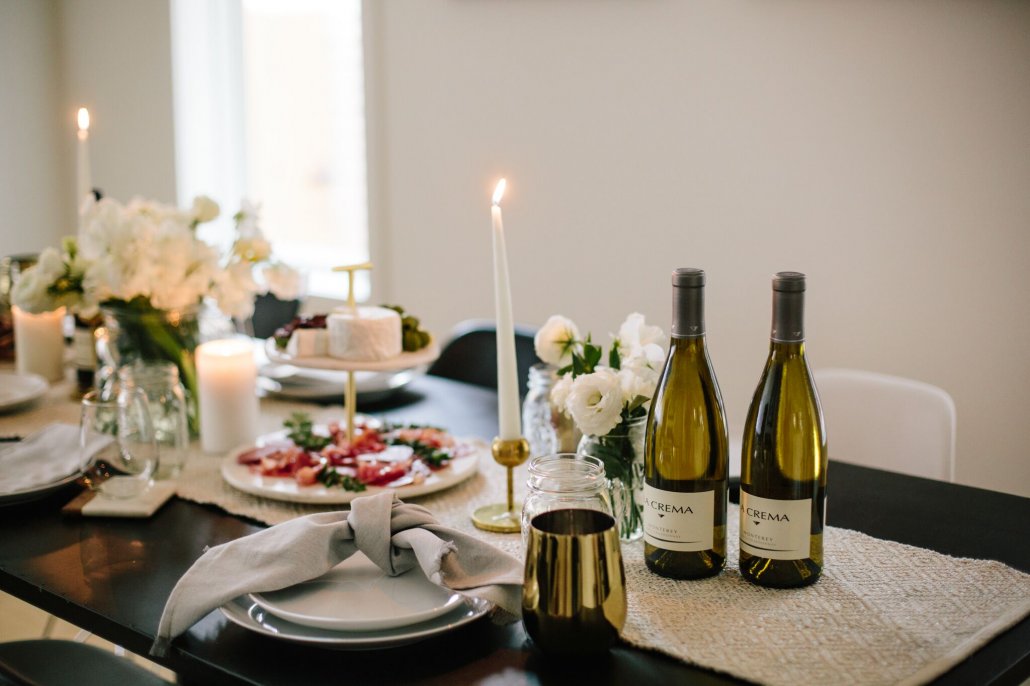 Lastly, keep your and your guests' phones away during the evening. Togetherness is an important part of hygge, so stay present with each other. Plus, there are more important things happening in your celebration of National Drink Wine Day, like celebrating wine!
Photos by Pure Lee Photography