A Low-Key Dinner Party with Camille Styles
When inviting a few friends over for wine and dinner, you don't necessarily have time to pull off something overly elaborate because work, family and life can get in the way of planning a 5-course dinner. However, with the warm season upon us and plenty of produce that doesn't need a lot of work to choose from, a low-key dinner party in the backyard with the right wine and company can be an absolute breeze.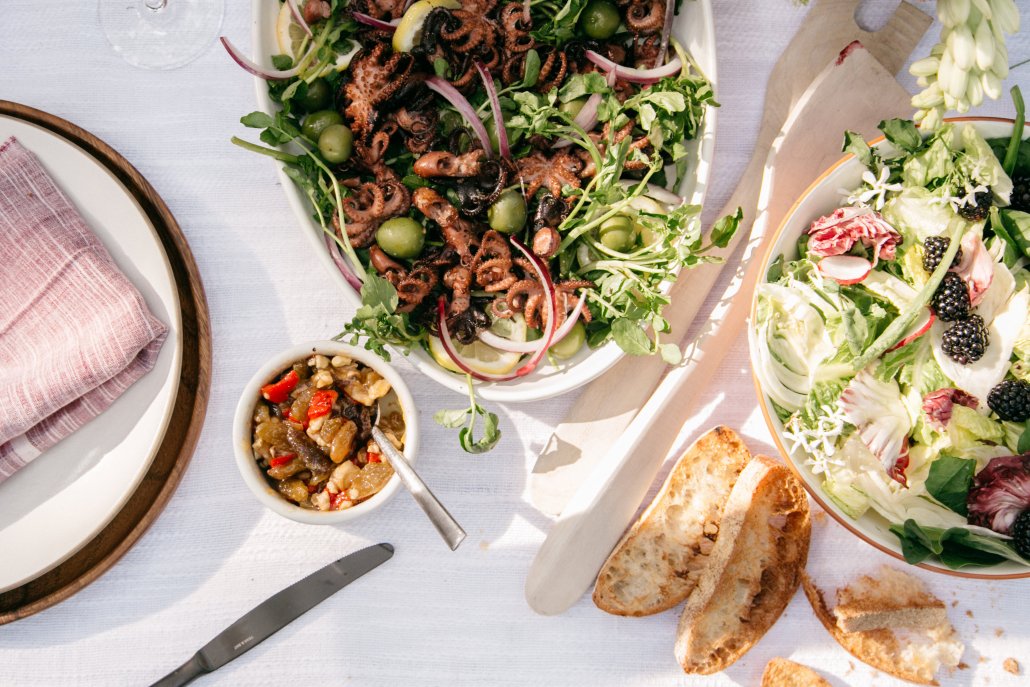 Brand ambassador and entertaining guru, Camille Styles, shows us just how easy it is to have a few friends over for a low-key dinner party with a few tips:
Create a cozy area for conversation
Forage for décor in your own backyard
Move a table and folding chairs to an unexpected place to shake things up
Wine pairings to elevate even the simplest menu
Make the menu interactive
Take things slow
Head over to her blog for all the details plus recipes from her dinner menu including burrata with pesto and figs, simple market green salad with fennel, berries and herbs, and grilled octopus.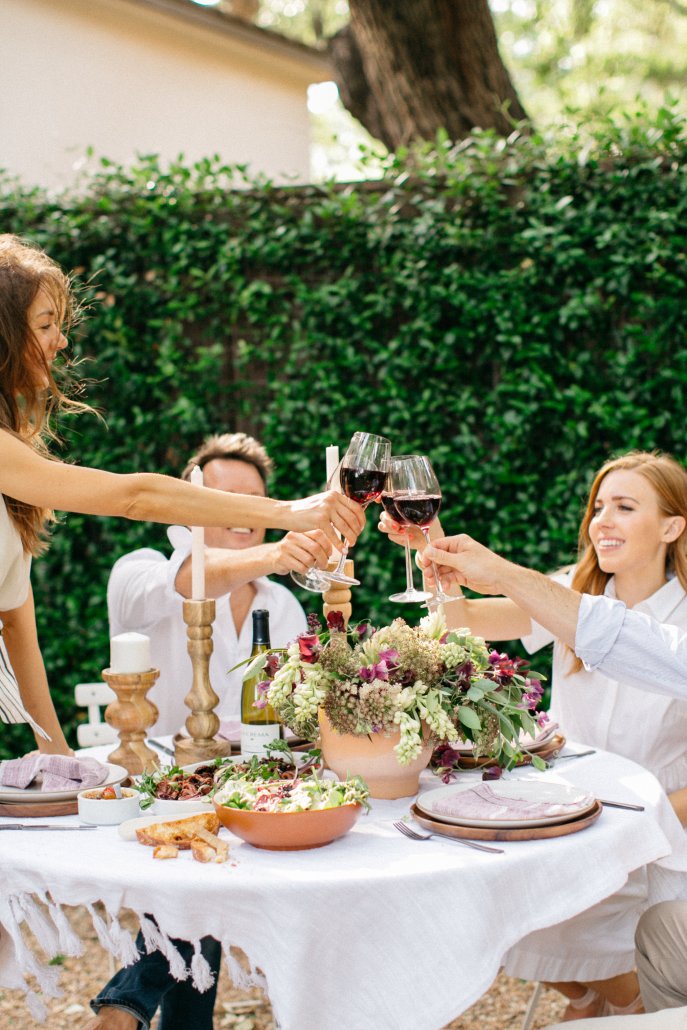 Photos by Kristen Kilpatrick.