Entertaining with La Crema: Party Tips for City Spaces
If you have an outdoor space in a city, there's one thing you can count on: your friends coming over to have a great time. I've compiled some party tips below for making the most of your outdoor space in the city.
Living in a city can limit you with the space you have for entertaining. While there are plenty of parks or recreational areas, most of us have may only have access to a small backyard, patio or balcony as an outdoor space. Whatever your situation is, this shouldn't stop you from throwing a lovely late summer soirée in the city! You can easily utilize the space you do have to master city entertaining with these simple party tips.
Whatever size your space is, there are many ways to create the perfect entertaining area for guests to enjoy. This space in particular is a small grass backyard with limited furniture, so we took a simple fold up table and the dining chairs from inside to create the perfect little set up for a late summer dinner party. Make sure to tidy up your space, putting away any outdoor knick knacks, games, etc. that could free up seating or standing room for guests. Moving items to the edge of the area can free up a lot of area and make the space feel bigger.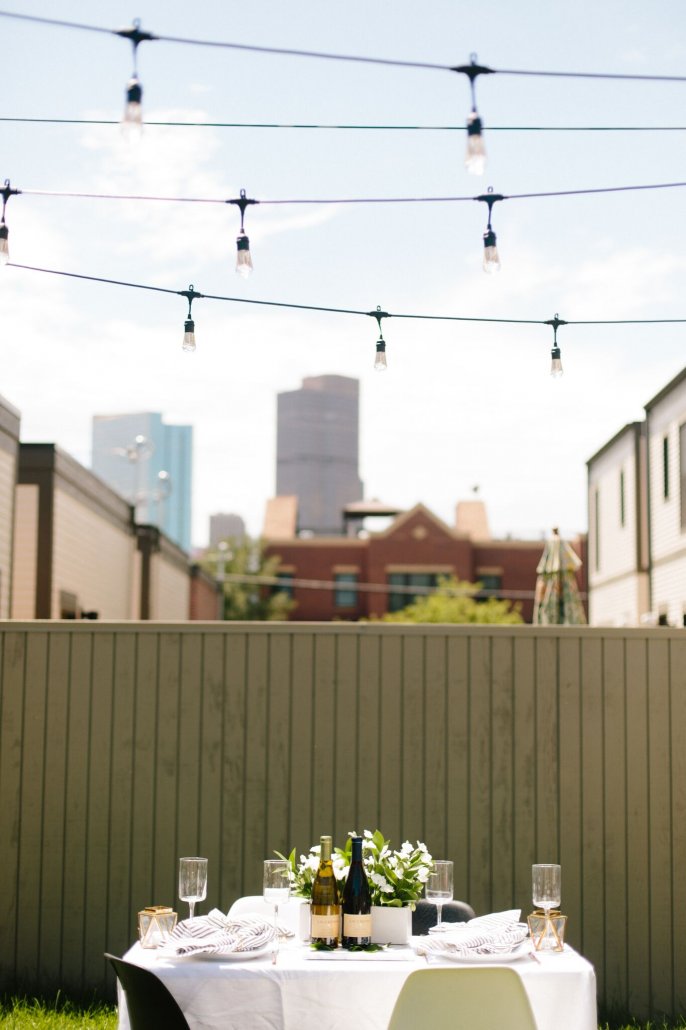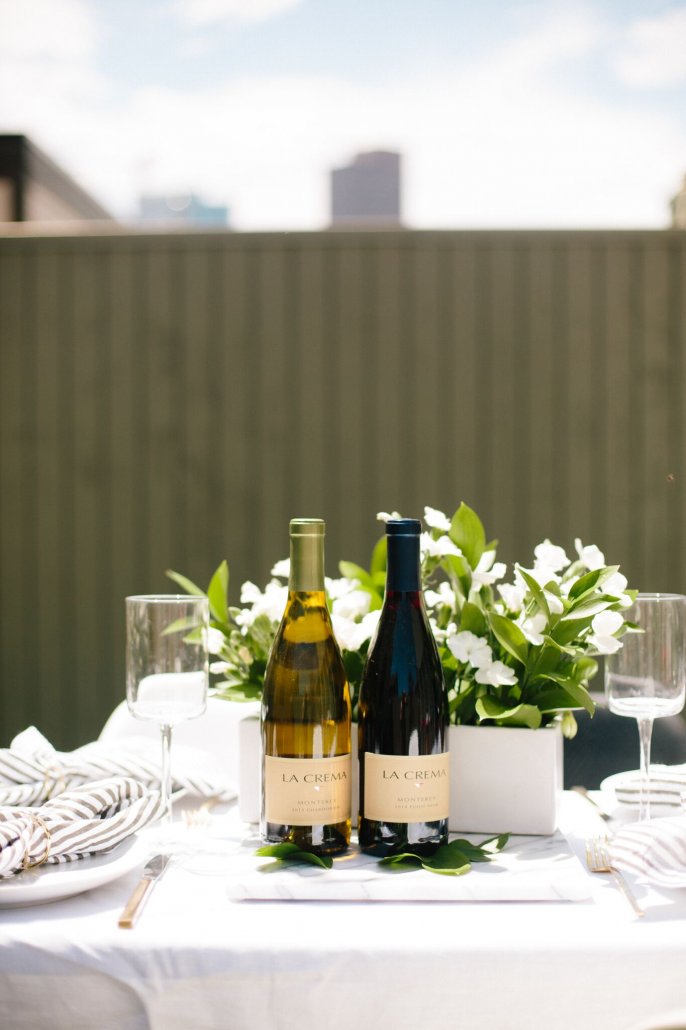 When it comes to styling, I like to keep everything modern and clean to complement the industrial cityscape. Plus the juxtaposition of unexpected modernism in a backyard setting is a décor trend I'm a fan of.
My city party tips:
Keep the color palette neutral
Place a simple white floral arrangement with lots of greenery on the center of the table to give your space a chic outdoor feel
Use plain white plates
Opt for a gorgeous linen striped napkin
Select modern gold flatware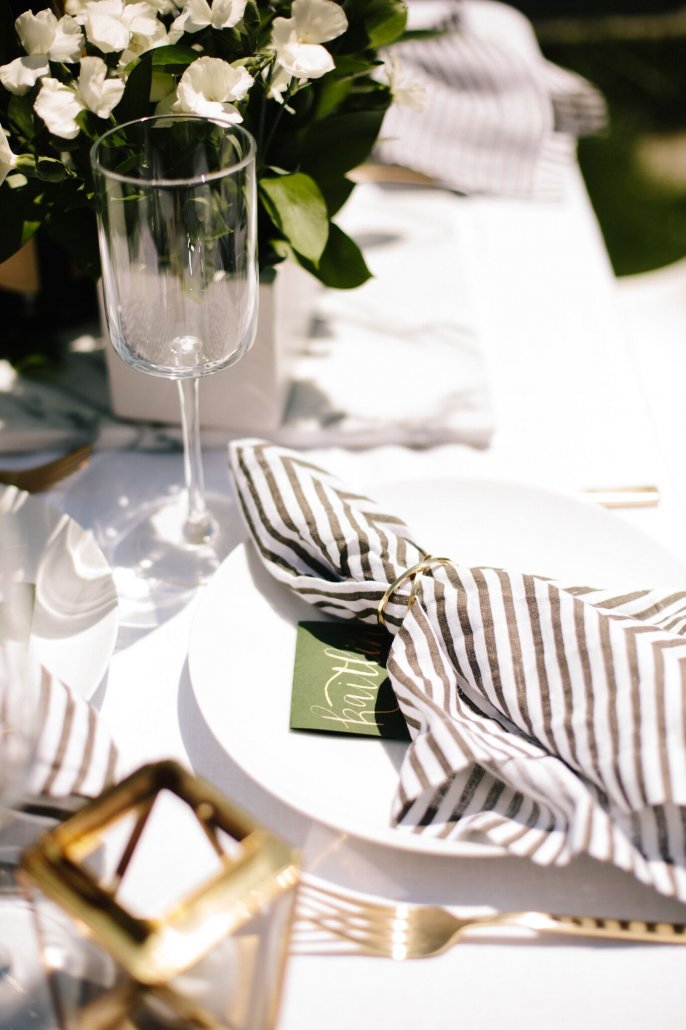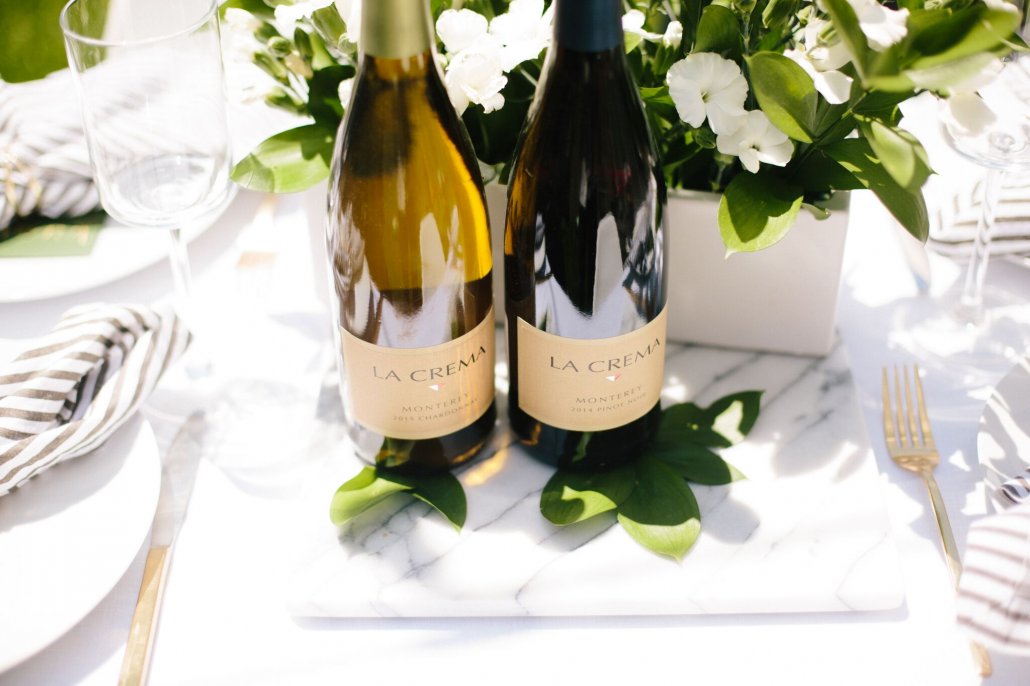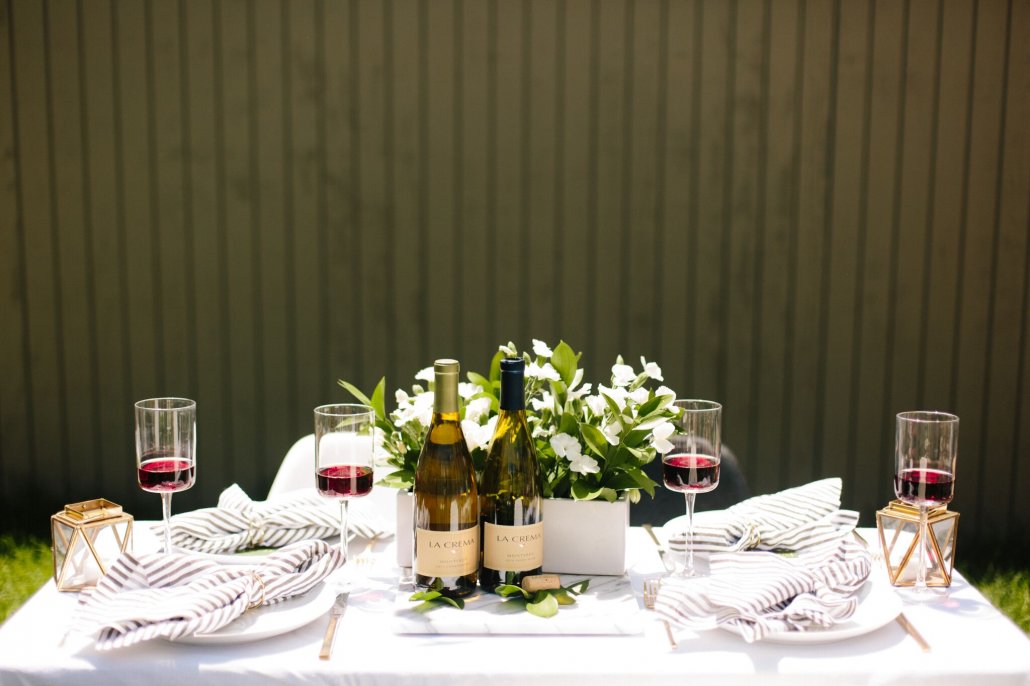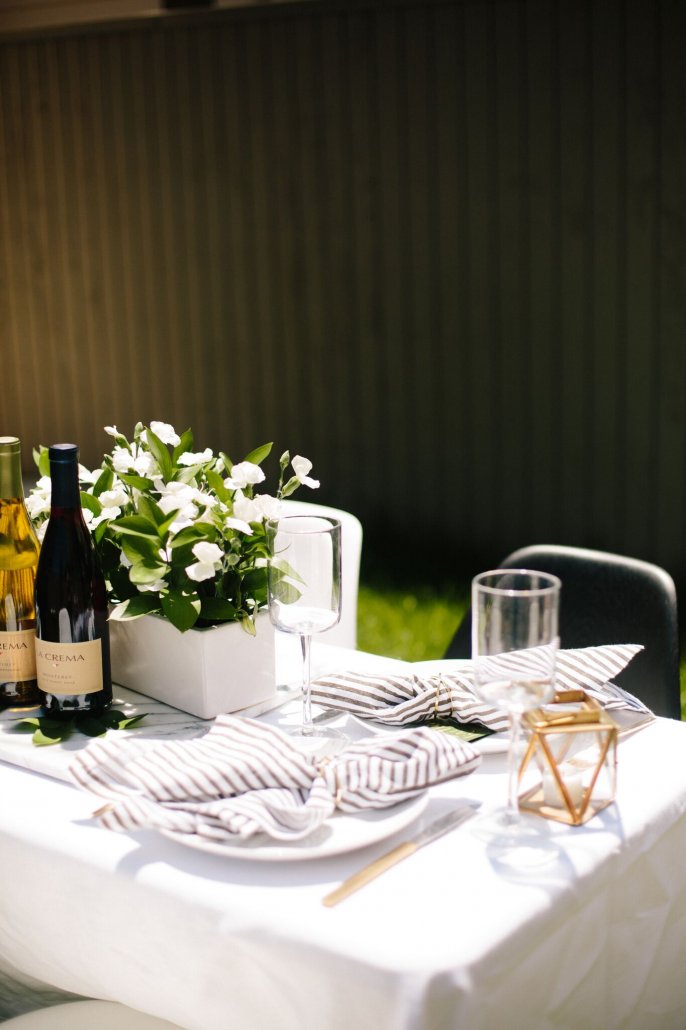 For the menu, stick to bright summer flavors. A fresh watermelon salad with goat cheese and balsamic dressing, chipotle barbecue chicken and spicy corn are some of my favorite dishes. If you don't have an area to set food out in your outdoor space, set everything buffet style inside on your dining room table or kitchen counter. Just make sure the food is easily accessible in case guests want to go back for seconds. If you have a grill in your outdoor space I highly recommend using it! What's better than a BBQed meal AND grilled fruit for dessert? As far as wine is concerned, the Monterey Chardonnay and Monterey Pinot Noir are two of my personal summer favorites. Keep the Chardonnay and even the Pinot chilled on ice if it's warm outside.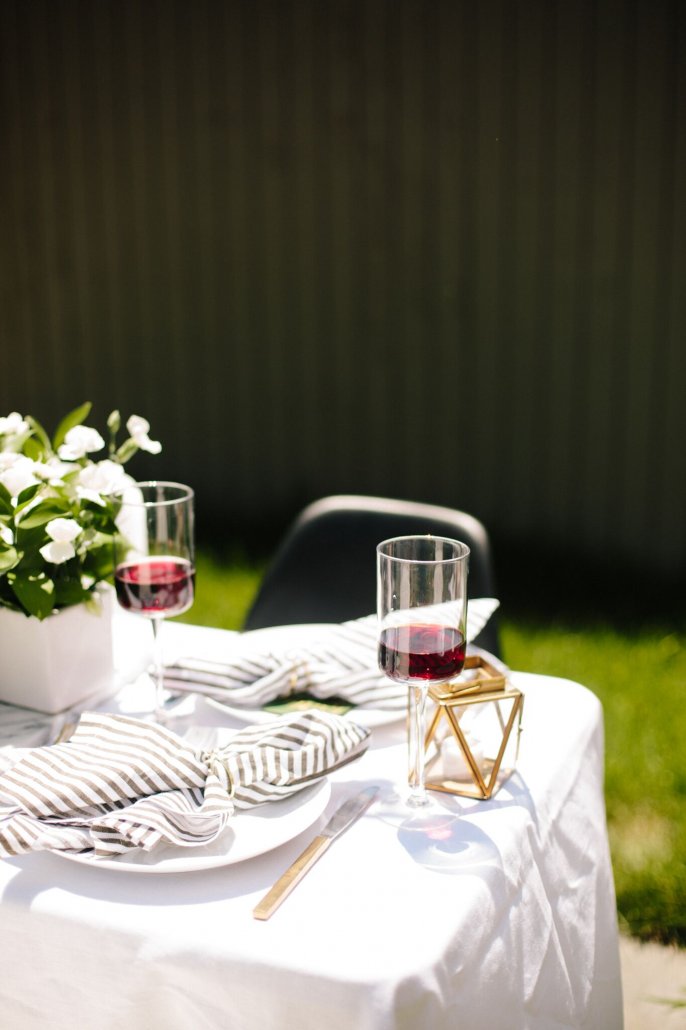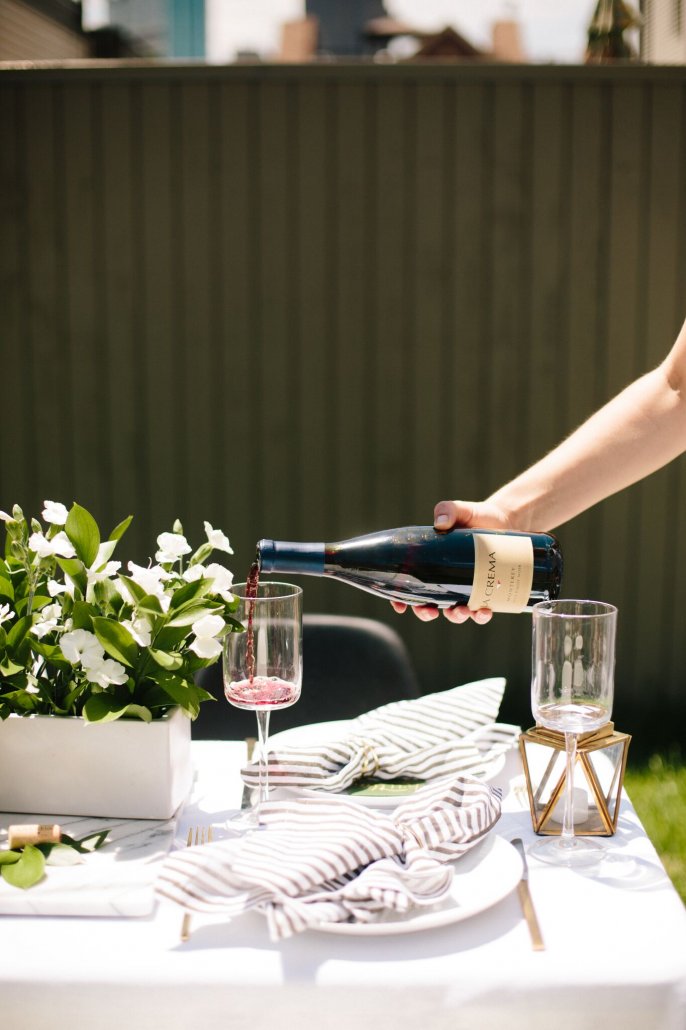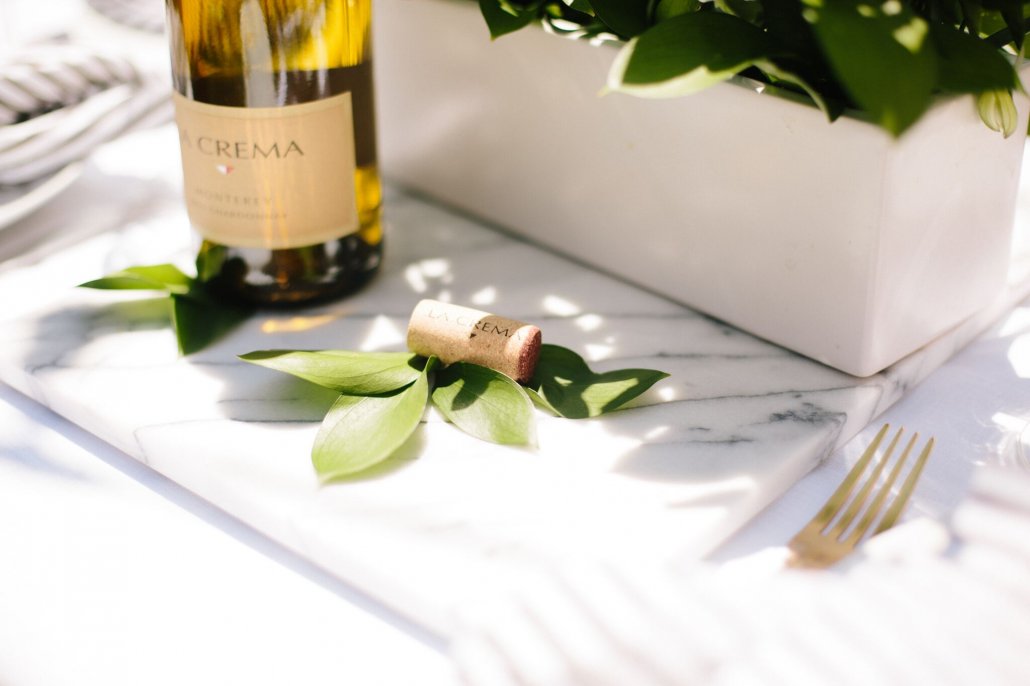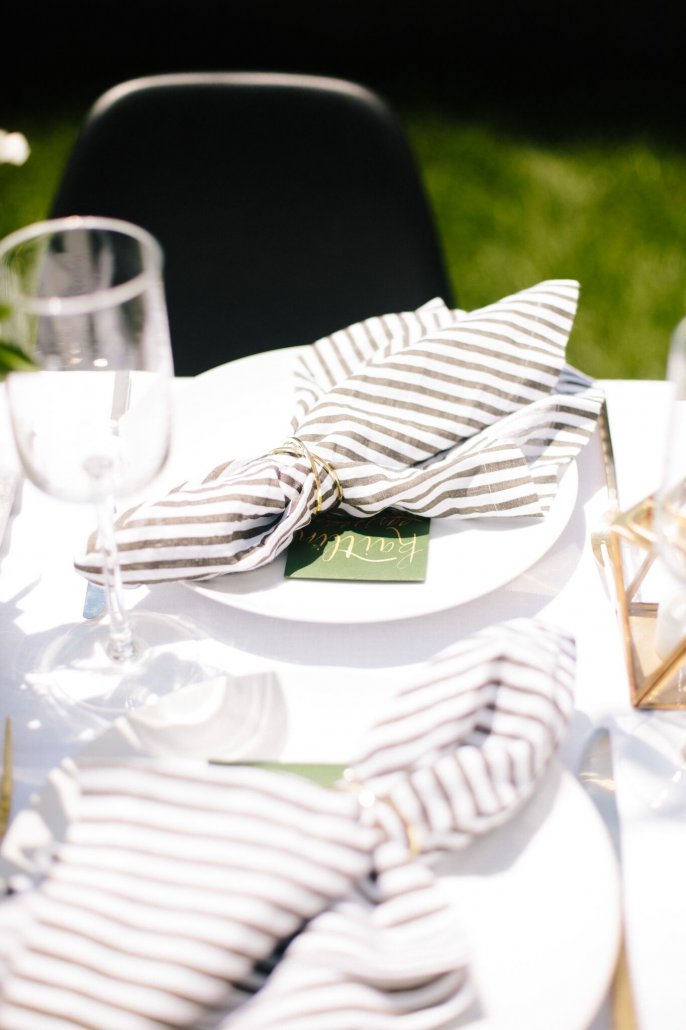 Whether your outdoors or maybe just opening your windows to create a faux outdoor feel, these necessary items make all the difference:
Ice and ice water, especially if its a hot day
Bug spray and sunscreen
Table cloth clips – there is nothing worse than your gorgeous setting flying away
Votives or candles to give some ambiance
A basket of wrapped blankets for chilly evenings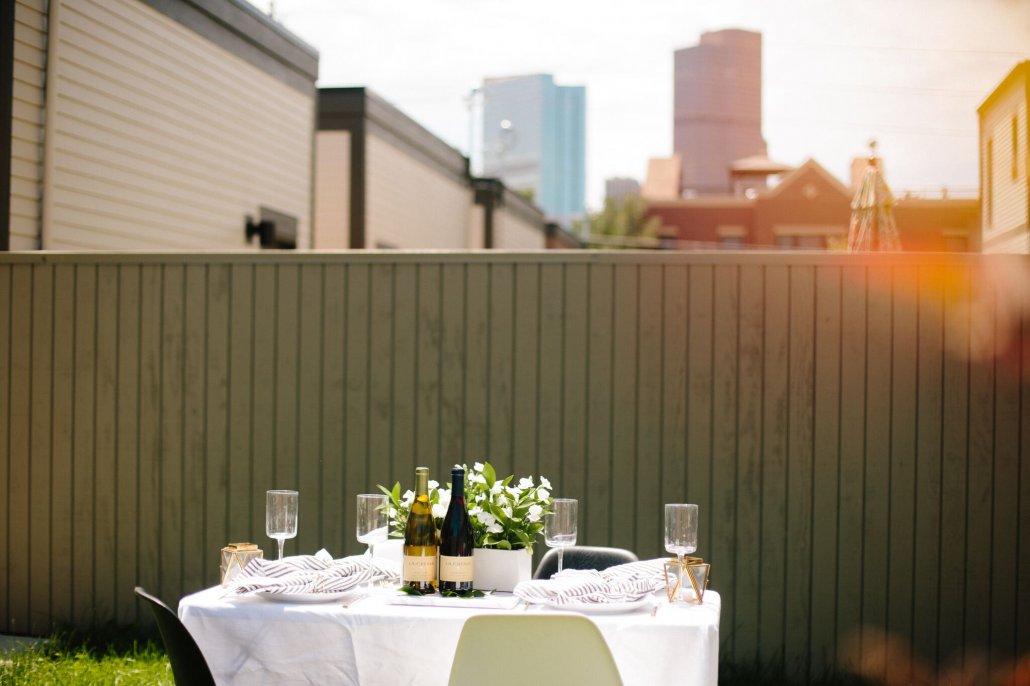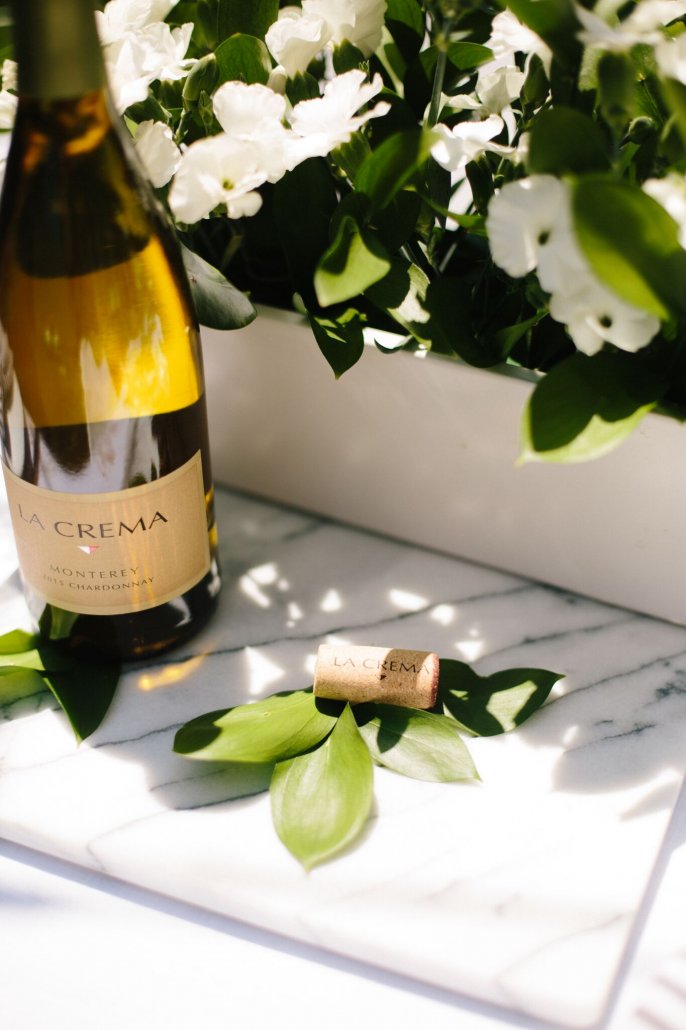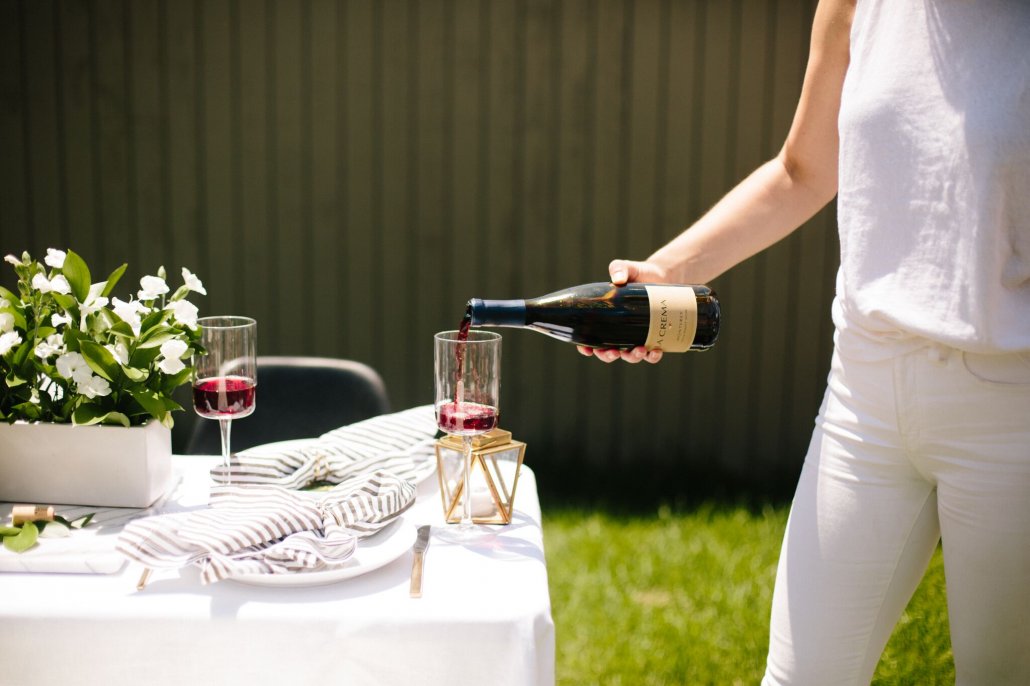 Save this post on Pinterest!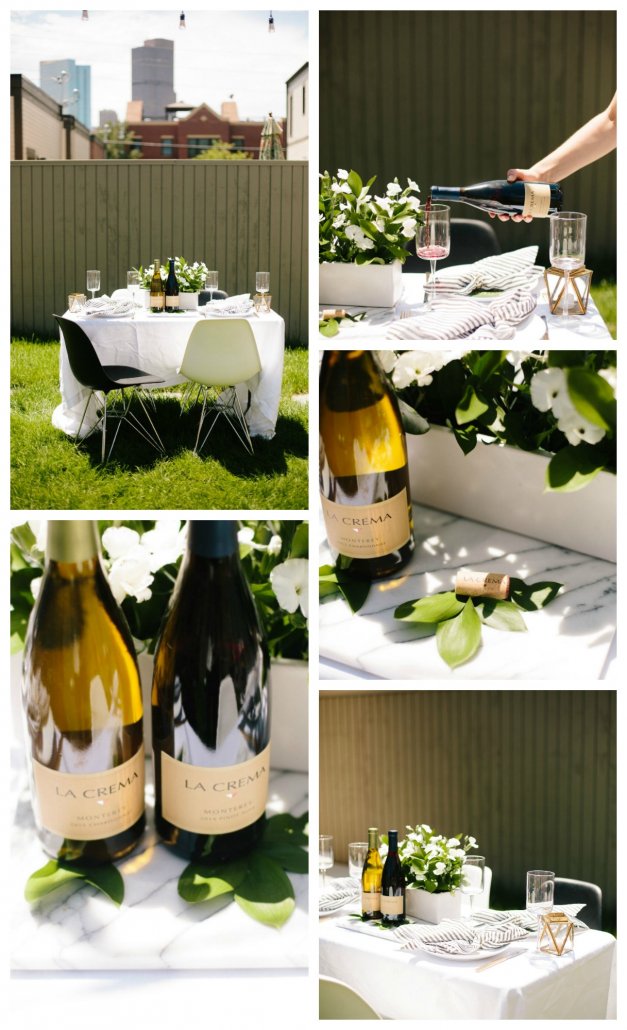 Photos by Pure Lee Photography