Perfect Fried Chicken
In typical southern tradition, I grew up on fried chicken. A local grocery store in South Florida was known for their amazing fried chicken.  It didn't matter if it was hot or cold, it was hands down the best fried chicken ever. It tasted even better on a hot day. I might go so far and say it was the best in the world.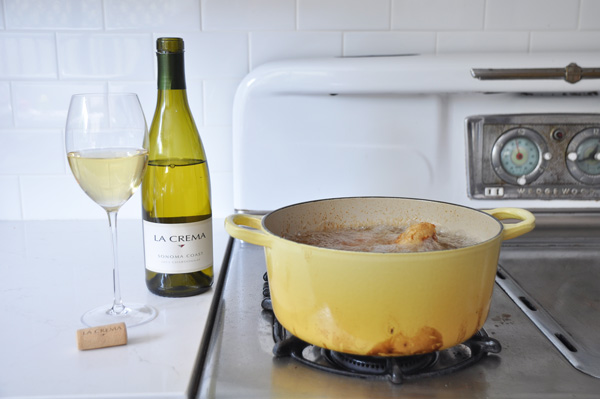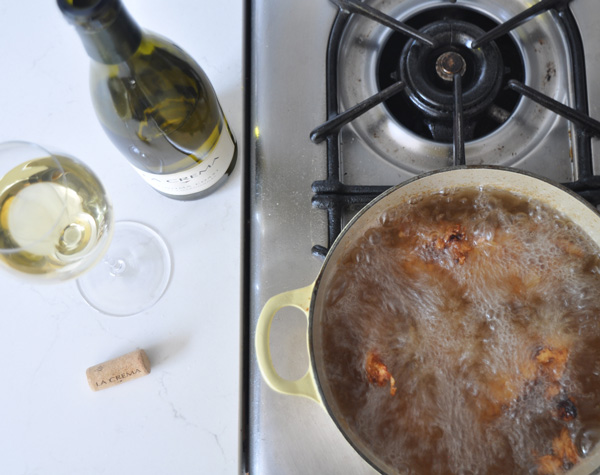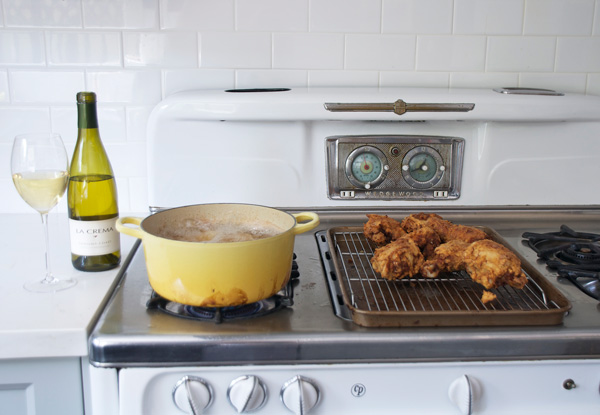 Summertime growing up in Florida was filled with hot summer days and warm summer nights. Many of those nights we would eat store bought fried chicken because it was just to hot to cook. Since I live in Northern California and am far away from home and I came up with my own recipe for the perfect fried chicken. A recipe to tide me over until my next trip home.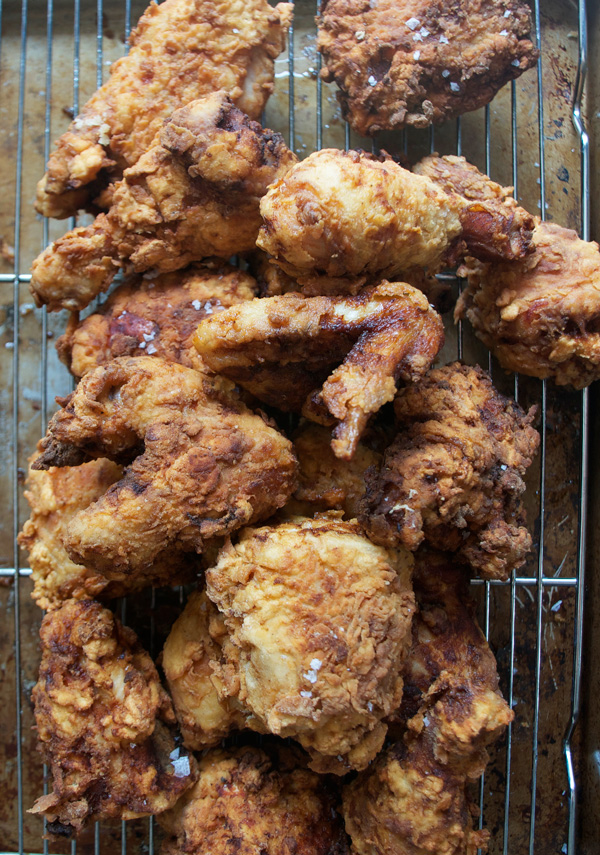 They key to a delicious, moist and flavorful friend chicken is the dry brine. I like to rub my chicken with salt and pepper as well as a little paprika, onion powder and garlic powder and let it sit in the fridge for at least 4 hours or even better overnight. Then I dip it in buttermilk and dust it with flour, give it a stovetop fry and voila the best fried chicken is ready to be devoured. You know what makes it even better? Pairing it with a La Crema Chardonnay.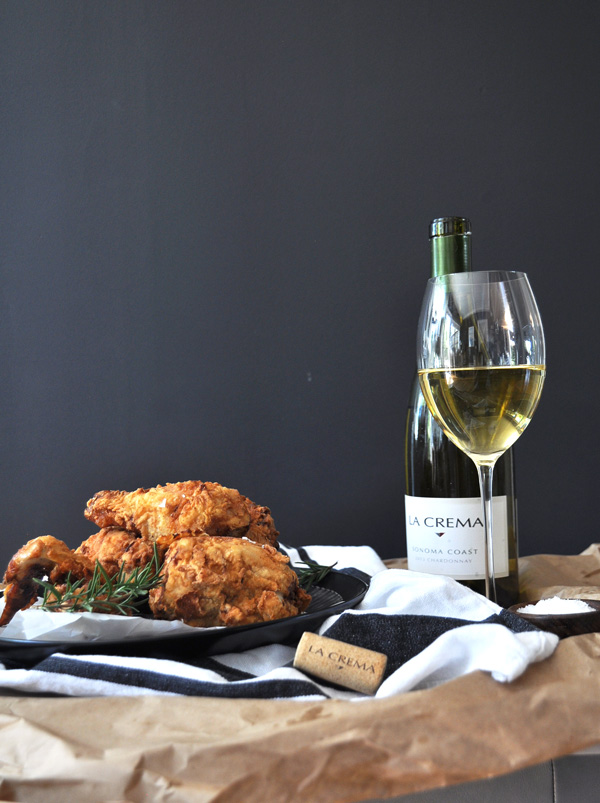 Perfect Fried Chicken
Author: La Crema Culinary Team
Recipe type: Poultry
Cuisine: Southern
Serves: 4
Ingredients
1 whole chicken (about 4 lbs), cut up into 10 pieces
2 tsp. salt
1/2 tsp. black pepper
1 tsp. onion powder
1 tsp. garlic powder
1/2 tsp paprika
2 cups buttermilk
2 eggs
1/2 cup water
3 cups all purpose flour
1/2 cup cornstarch
canola oil for frying
Instructions
In a small bowl combine the salt, pepper, garlic powder, onion powder and paprika. Toss seasoning mixture with chicken in a large bowl. Cover with plastic wrap and refrigerate for at least 4 hours, preferably overnight.
When you are ready to make your chicken, pour canola oil into a Dutch oven or heavy bottomed large pot half way up the sides. Heat oil over high heat until a deep frying thermometer reaches 350F.
While oil is heating, combine buttermilk, eggs and water in a shallow bowl. In another shallow bowl, combine flour, corn starch and a large pinch of salt and pepper.
When oil is ready, dip 1 piece of chicken at a time into the buttermilk mixture and then the flour mixture. Repeat with remaining chicken pieces. Working in batches fry the chicken in the hot oil until dark golden brown and the internal temperature of the chicken pieces reaches 165F on a meat thermometer. Repeat with remaining chicken.
Serve warm or at room temperature.
Enjoy!