Pork and Pinot: A Decadent Evening in Dallas
Things have been a bit busy at La Crema! With the holidays upon us, we wanted to take the time to host a delicious, Pork and Pinot themed evening in one of our favorite cities, Dallas, TX. To add extra intrigue for our guests, we kept the location and chef a secret, and only revealed the details the day of the event. Sounds like fun, right? Read on for all the details!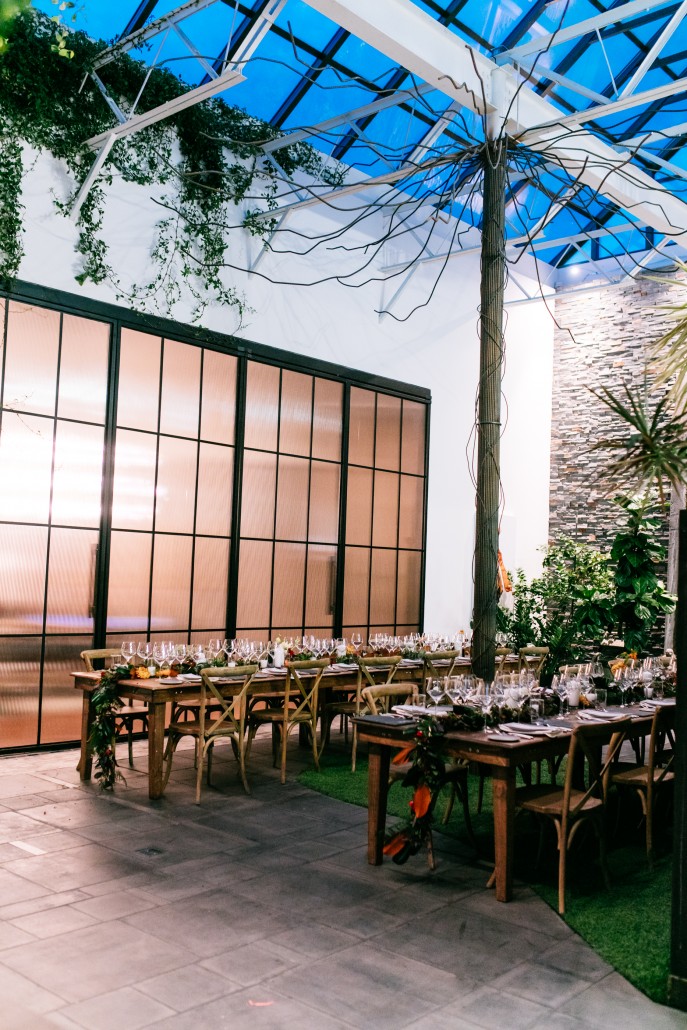 After two months of rigorous planning with our host, and Dallas-transplant, Lynsey Eaton of Tomboy KC, our stunning dinner took off without a hitch last week on November 11. We knew that for this event, we wanted to create a chic, California-vibe atmosphere with a dash of Dallas-charm to really bring who La Crema is to a different city (after all, our tasting room isn't exactly mobile!). The venue was key, and we were so pleased with the atrium at Studio 1019 in the trendy Dallas Design District. As Lynsey put it, it "evokes that lazy night in California feel…only indoors."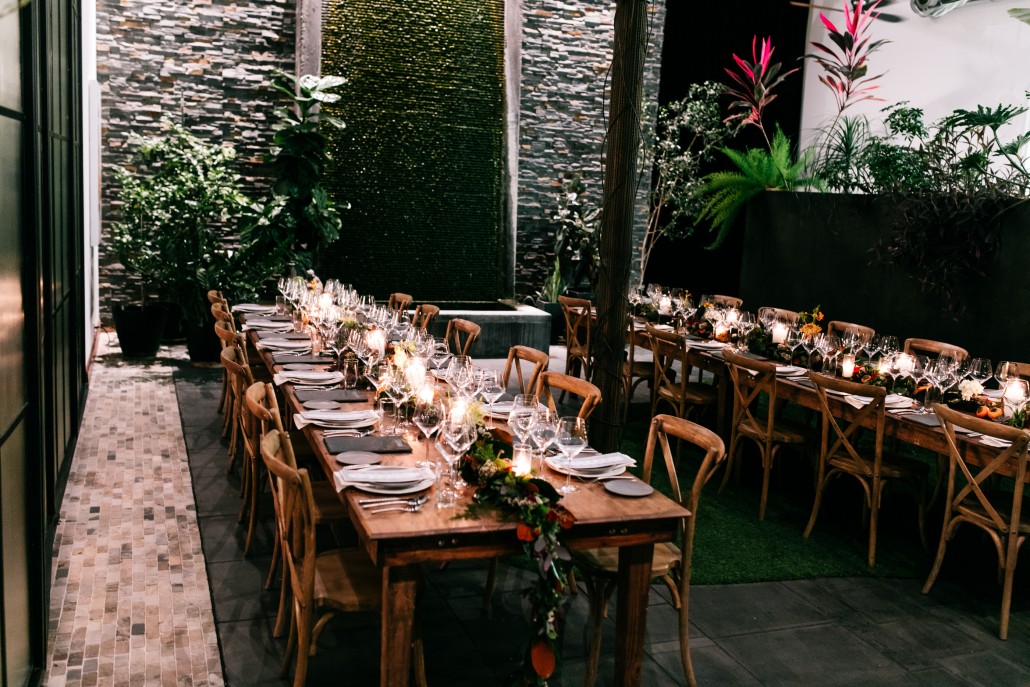 Since the space already had a lot of textural and green elements, plenty of height, and the amazing glass roof, we wanted the table arrangements to feel cozy, personal and centric to our guests to amplify the wine and food experience. Each attendee was given a slate board and chalk pen, which also served as a place card, to write their thoughts, tasting notes, really whatever they wanted to capture the evening.
As we planned to host nearly 30 guests, two long dinner tables were the way to go. To dress the tables, Lynsey brought in Dallas florist, DIRT, to work their magic from our evening-inspiration Pinterest board. (Things we already know: there really is no better way to nail down the design for a party than a Pinterest board!). The team produced these insane garlands that ran the length of the tables and spilled over onto the sides and filled them in with small arrangements in vintage bottles. They also added candles everywhere, which provided the perfect ambiance, and the ultimate statement to our guests when they arrived.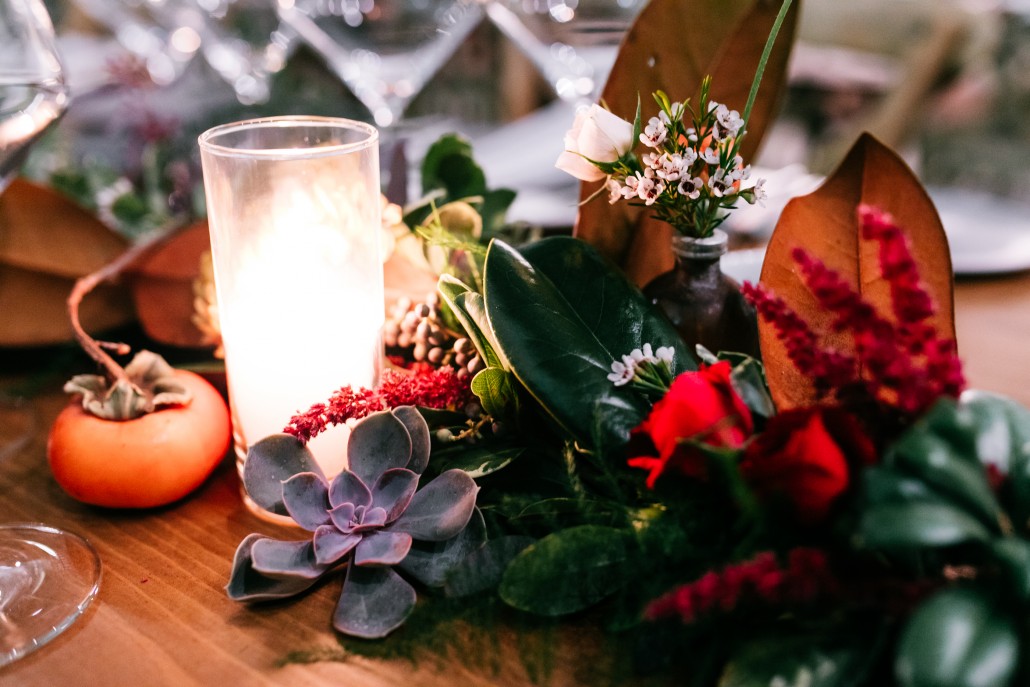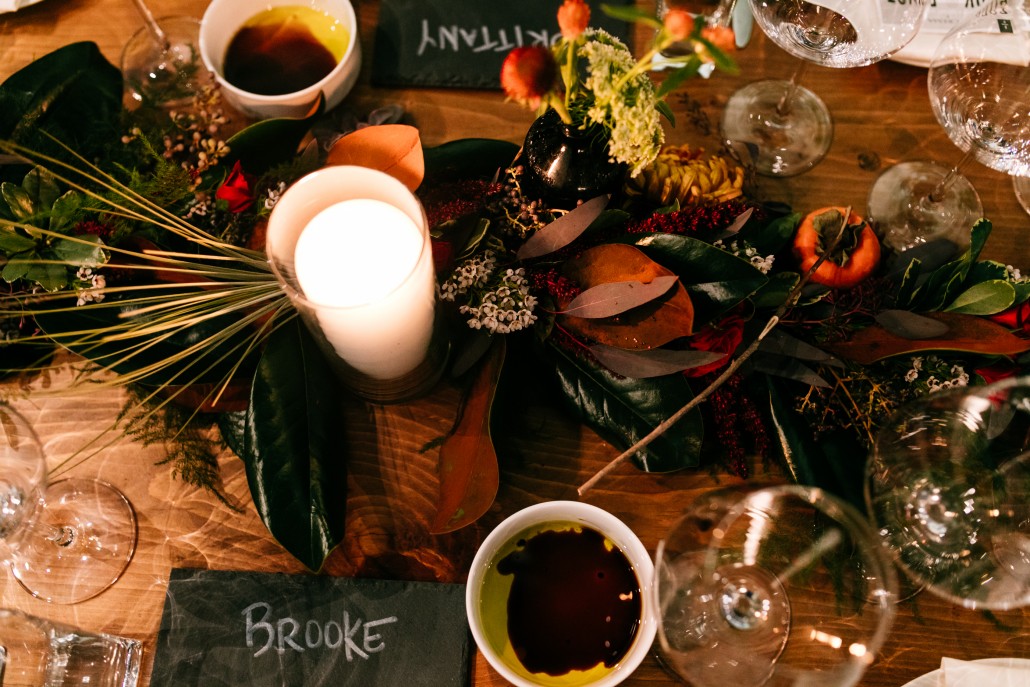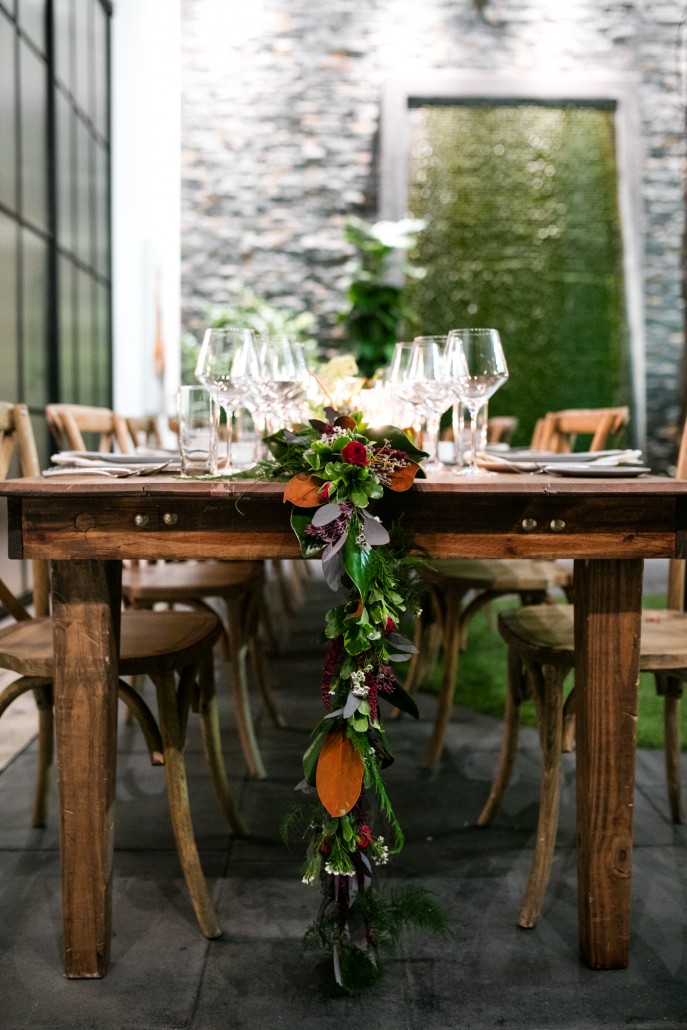 For this evening, we wanted our guests to be introduced to an engaging, yet well-rounded tasting of our various Pinots to show the range of our wines and just get them excited about Pinot Noir. The wine needed to shine, but the food had to elevate the experience. Since pork and Pinot Noir go so well together, we couldn't think of a better chef to work with than Dallas Top Chef, John Tesar. His creations were the ultimate treat and paired elegantly with each of our wines.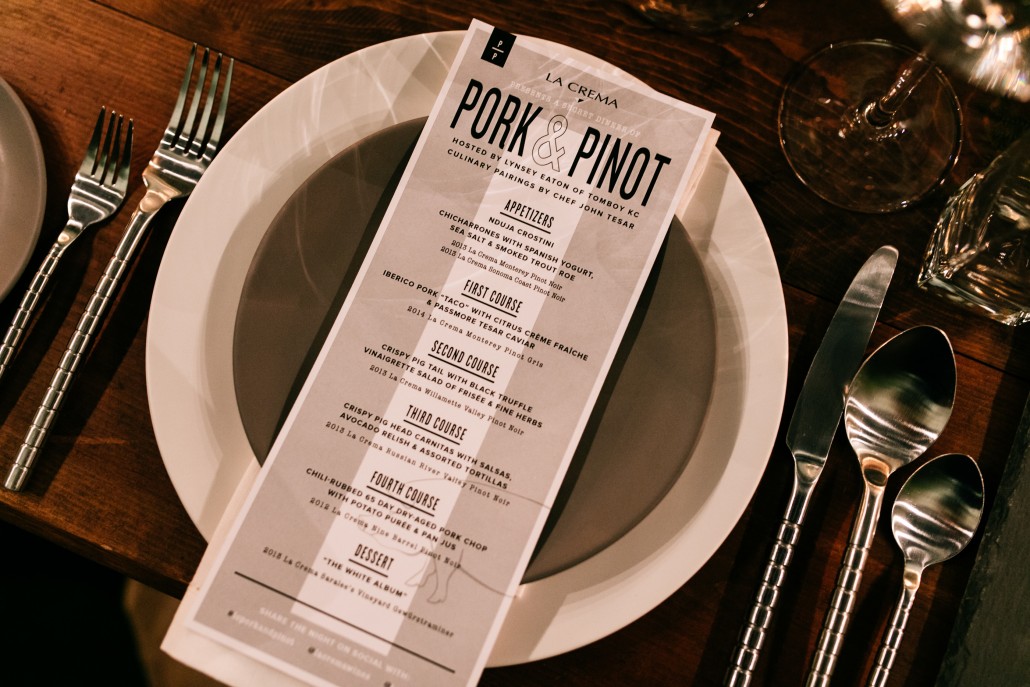 As guests arrived, we greeted them with a glass of our Sonoma Coast Pinot Noir or Monterey Pinot Noir, along with sensational bites of Nduja Crostini and Chicharrones with Spanish Yogurt, Sea Salt and Smoked Trout Roe.
The evening kicked off with a black glass tasting — hint, we didn't pour red or white in the glass, we used rosé! It was the perfect way to add an extra dash of intrigue and really get the conversation started.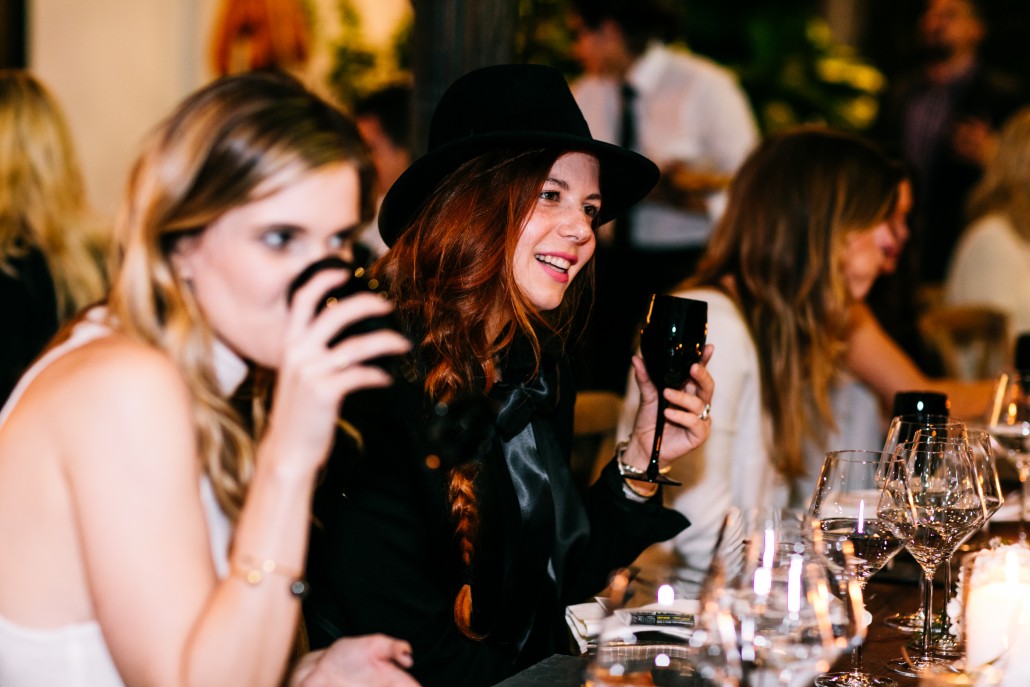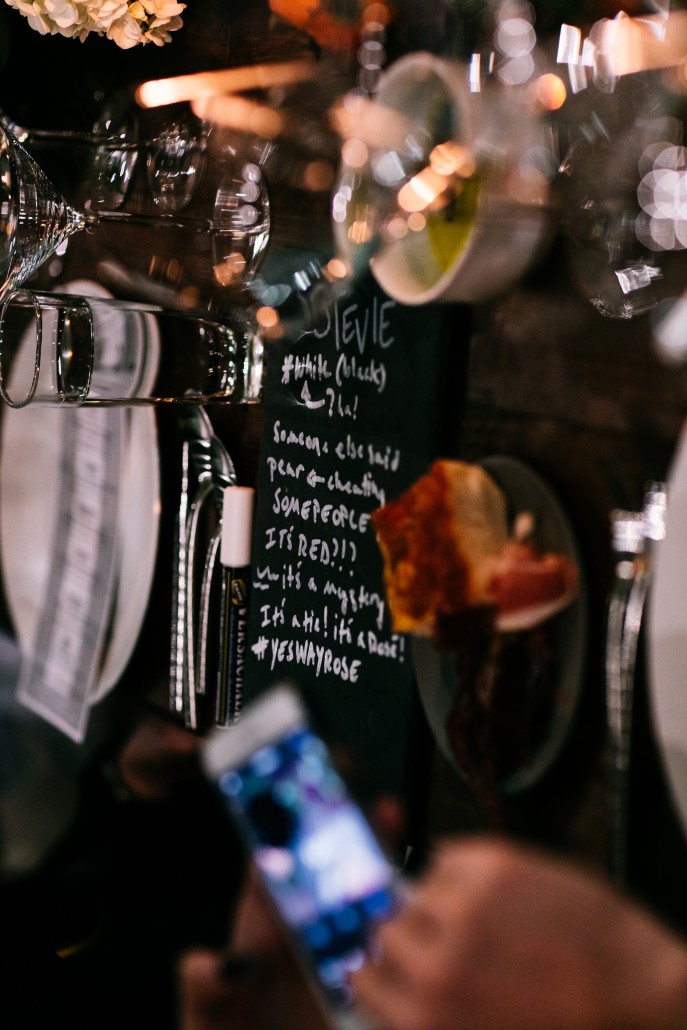 As the evening carried on, the Pinot continued to fill each glass, delicious pork course after delicious pork course arrived and conversation flowed effortlessly. Each dish and pairing exuded savory fall flavor and everyone had a hard time picking their favorite. It was wonderful see all of our guests engaged in the experience, snapping photos, writing notes on their slate boards, laughing and exchanging ideas. The evening truly came together just as we hoped!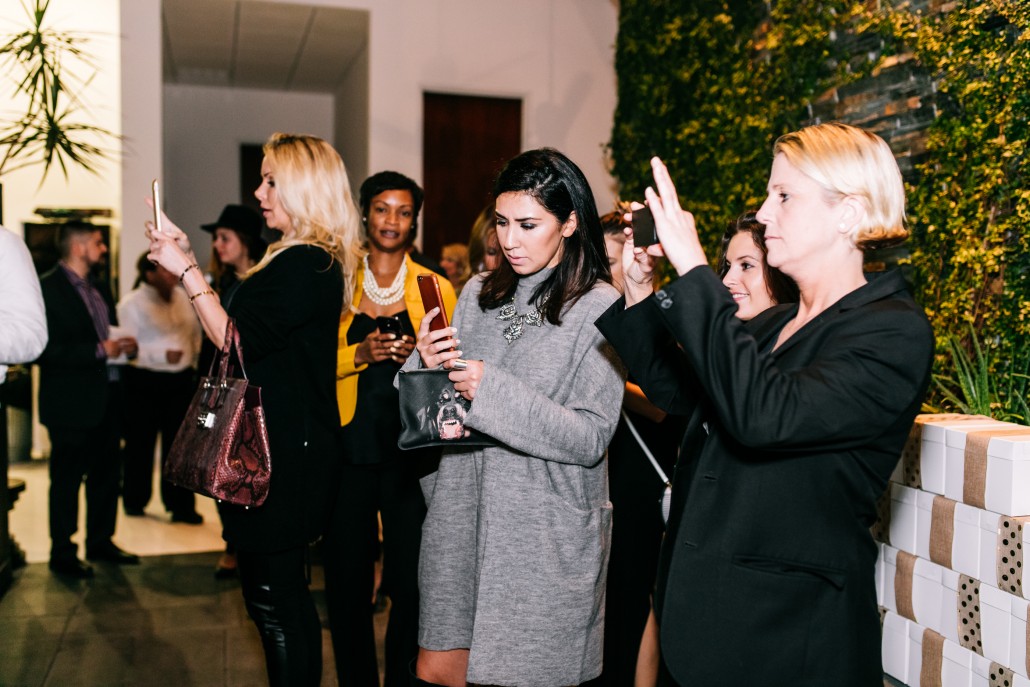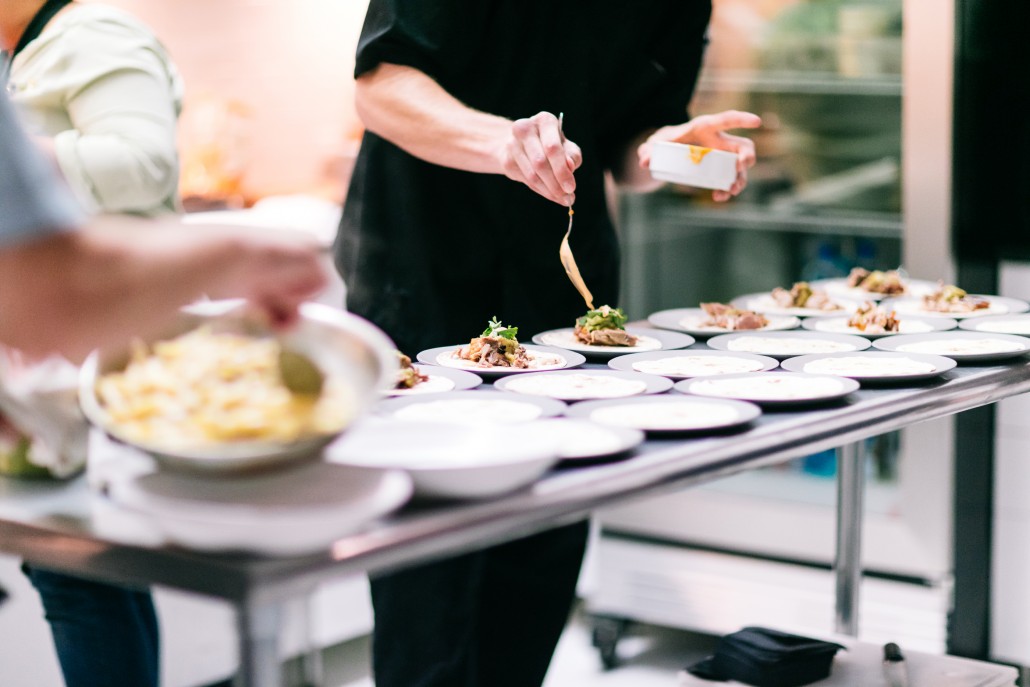 Thank you to all our guests who attended and the fabulous teams we worked with to bring the event to life!
Host: Lynsey Eaton of Tomboy KC
Culinary Pairings: Chef John Tesar
Venue: Studio 1019
Floral: DIRT
Photography: Sukilynn
Invitations & Menus: K.Lynx Designs