Roasted Hatch Chile Burger
We've officially made it to that time of the year in Seattle where, though it's still technically summertime, the transition to fall is fresh in the air. This curiously cool breeze always reminds me to hurry up and enjoy the last rounds of my favorite summertime meals and activities, and enjoying a juicy, tasty roasted hatch chile burger is quite near the top of the list.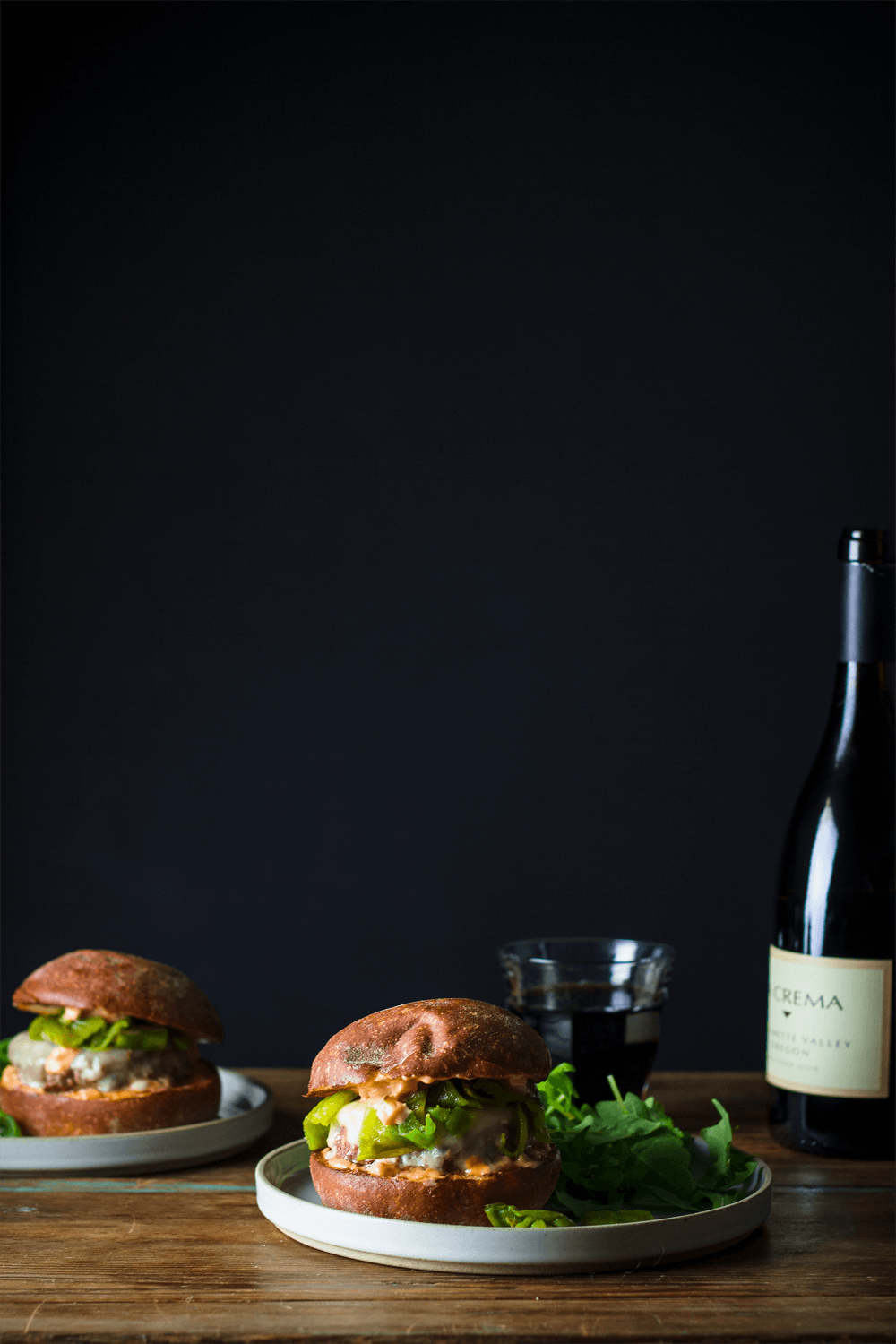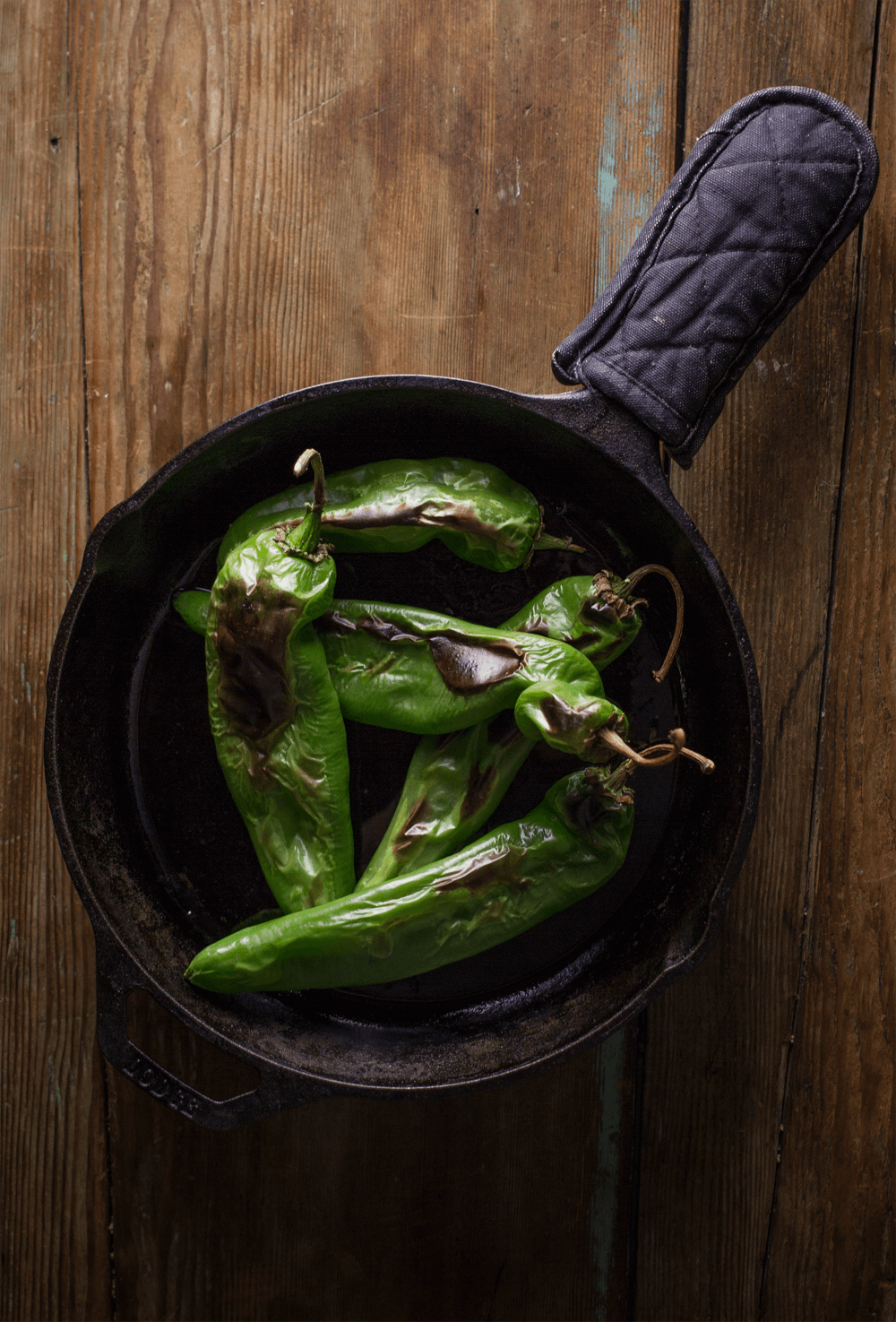 In an attempt to give summer a proper bon voyage, I decided to make these burgers just a little extra special: tucked right under the top bun is fresh layer of delicious roasted hatch chilies. It's roasting these chilies that makes them so flavorful, and once combined with the right amount of sauce and little bit of pepper jack cheese, they make each bite of this summer celebration of a burger simply irresistible.
If you haven't roasted hatch chilies before, I highly suggest you head over to The Broken Bread to get the details on how to perfectly prepare these peppers. Since the recipe calls for roasting them at home, this means you get to decide how spicy you want this roasted hatch chile burger to be based on how many pepper seeds you keep on your burger. I'll warn you: a little goes a long way.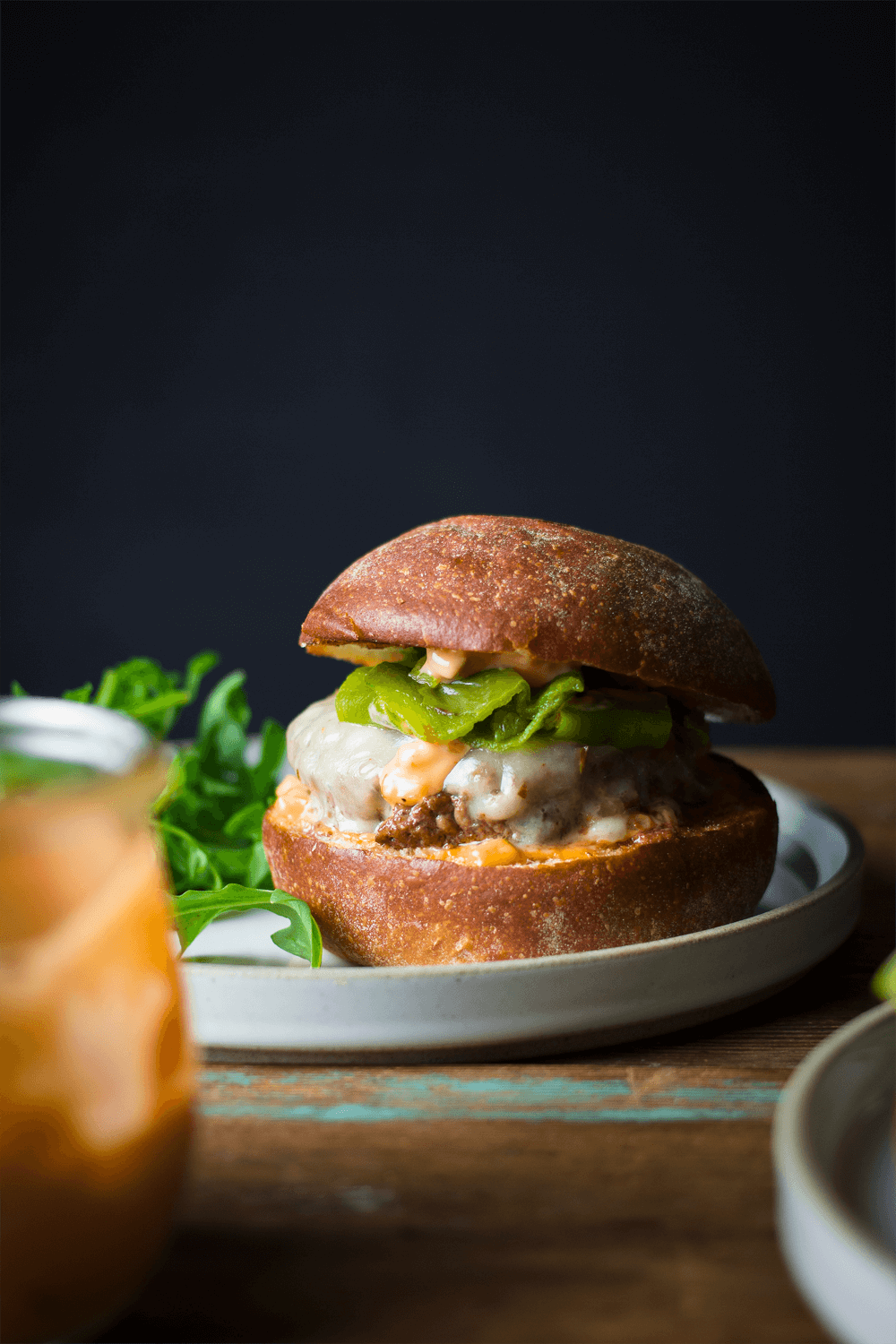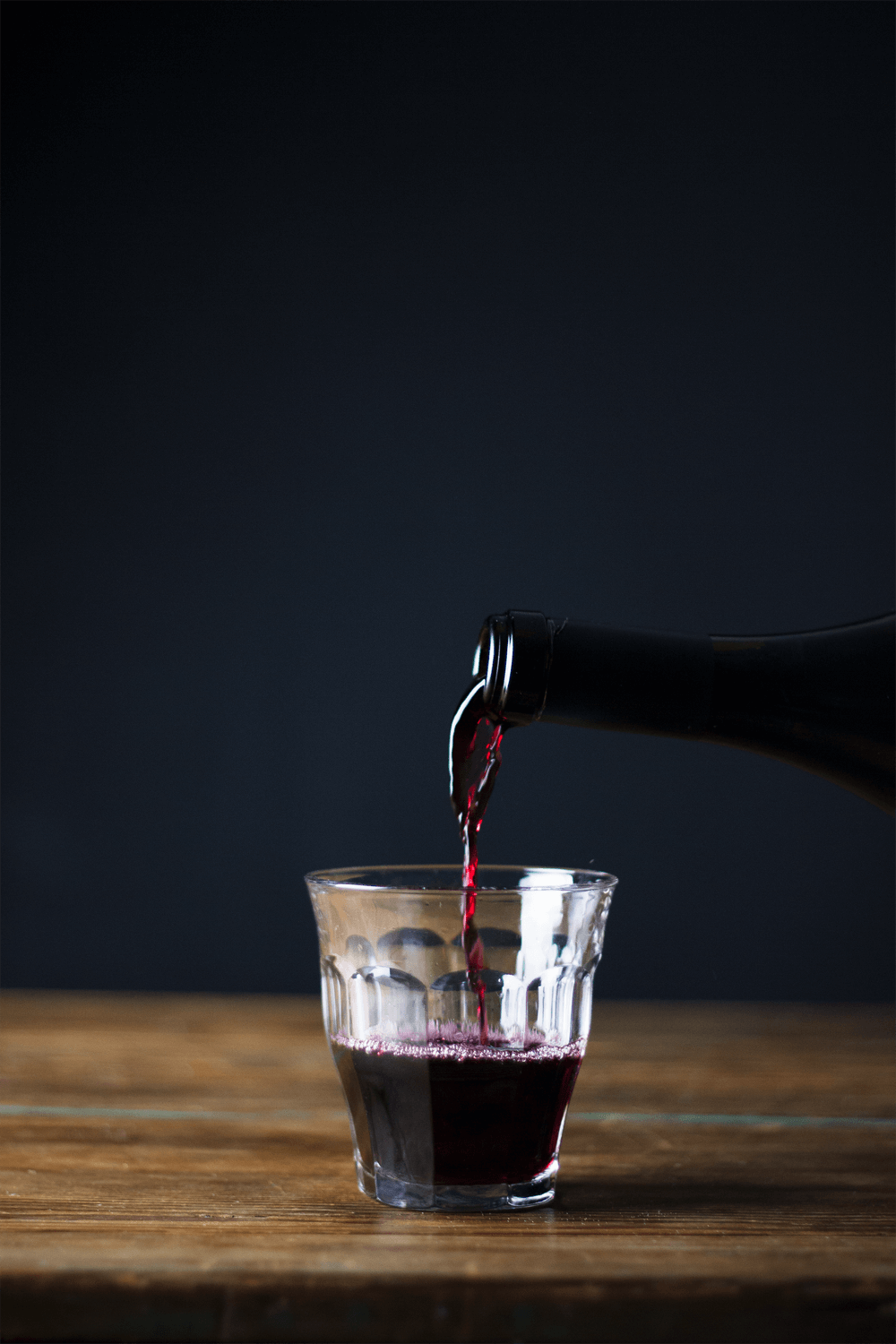 I like things spicy, but balanced, so that's why I paired my roasted hatch chile burger with a glass of La Crema's 2014 Willamette Valley Pinot Noir. This wine has notes of red cherry and pomegranate, which contrast the flavors in the burger in the most pleasing of ways.
Roasted Hatch Chile Burger
Author: Kristan Raines
Recipe type: Dinner

Ingredients
1/4 cup mayonnaise
2 tablespoons ketchup
2 tablespoons chopped bread and butter pickles, or relish
1 teaspoon apple cider vinegar
10 oz ground beef, 80% lean
1/2 teaspoon kosher salt, divided
pepper, to taste
4-5 roasted hatch chili peppers, peeled, de-seeded, and sliced
2 potato or brioche buns, split and toasted
2-4 slices of pepper jack cheese
Instructions
To make the sauce, combine the mayonnaise, ketchup, chopped pickles or relish, and apple cider vinegar in a small bowl. Taste and add a pinch or two of salt as needed. Covet the sauce and place in the refrigerator until ready to use.
For the burgers, divide the meat into two even portions and form into patties that are about 4 inches wide. Press your thumb into the bottom of each patty, making a little "dimple"–this will keep your burger nice and flat when it cooks.
Set a skillet over medium heat (preferably cast iron), and brush the pan with a very light coating of neutral oil. While the pan is heating up, sprinkle one side of each patties with roughly 1/8 teaspoon of the kosher salt, plus a pinch or two of pepper.
Once the skillet it hot, add the patties. Do not move, or press down on the patties with a spatula once the begin cooking.
Allow the patties to cook for about 4 minutes then right before flipping, season the second side of the patties with the same amount of seasoning as before. Continue to cook the burgers until desired temperature is achieved. About 3 minutes for a medium cook, and 4-6 for a medium well.
During the last minute of the cooking time add the pepper jack cheese to each patty and let melt.
To assemble the burger, spread each side of the toasted buns with an equal amount of dressing. Place the burger patties on the bottom halves of each bun, then top with a generous amount of roasted hatch chilies. Place the other half of the bun over the top and eat right away.