Roasted Wild Salmon with Citrus, Chiles and Herbs
A show-stopping dish is a must at any dinner party, but that doesn't mean it has to be overly elaborate. The trick to making this roasted wild salmon stunning is all in the garnishes.
Here we used every type of citrus type in various colors that we could find. This includes lemons, tangerines and blood oranges, thinly sliced and layered all over the top of the salmon in a fish scale pattern. Topped with a few sprigs of dill, this roasted wild salmon is just beautiful to look at!
While you could fillet the fish into portions for your guests, we kept the fish whole to maximize the "wow" of the presentation, but if it's easier for you, feel free to pre-portion.
Roasting the salmon is a pretty easy way to cook a fish and the result is flaky and moist — just how you want your fish to be! While you may think white wine as the go to for this dish (and it does work, don't worry), we opted for the Monterey Pinot Noir to help balance the richness of the salmon.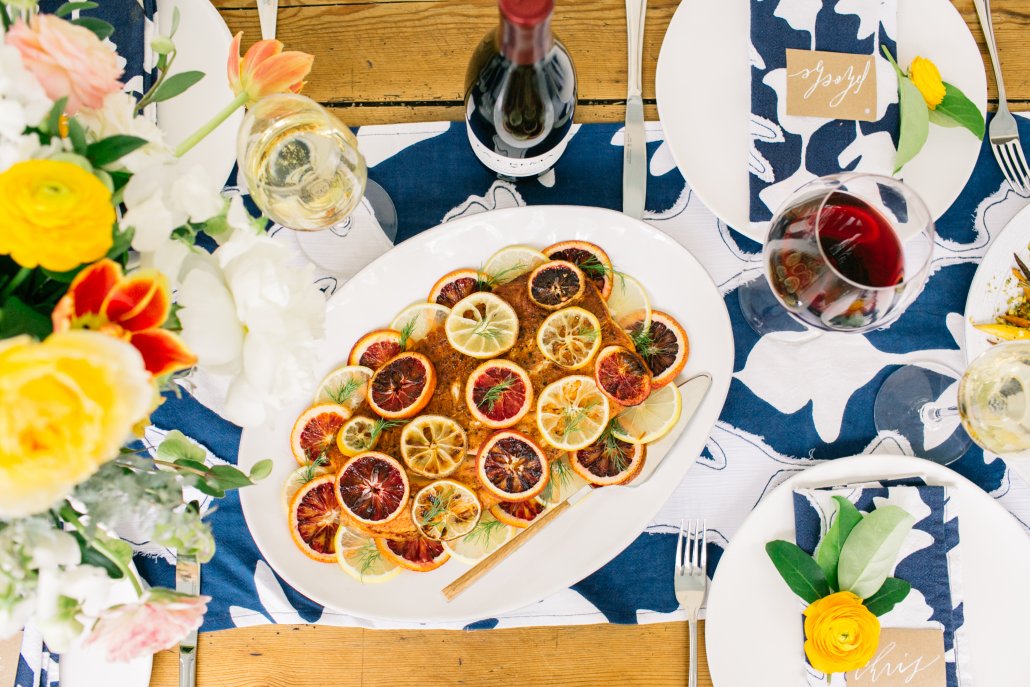 Roasted Wild Salmon with Citrus, Chiles and Herbs
Author: Camille Styles
Recipe type: Main
Serves: 6
Ingredients
1 2-lb. skinless salmon fillet, bones removed
extra-virgin olive oil
2 blood oranges, divided
2 meyer lemons (or regular lemons), divided
1 fresno chile, thinly sliced
kosher salt and freshly ground black pepper
1 bunch fresh dill
Instructions
Preheat the oven to 350˚. Place the salmon on a foil-lined baking sheet, drizzle with olive oil, then top with zest and juice from 1 orange and 1 lemon. Scatter the chile slices over the salmon and season with salt and pepper. Roast until salmon is just cooked through, about 22 minutes.
Carefully transfer the salmon to a serving platter, pouring any remaining oil from the roasting pan over the top of the salmon. Thinly slice the remaining orange and lemon, and scatter over and around the salmon, then garnish with dill sprigs. Serve!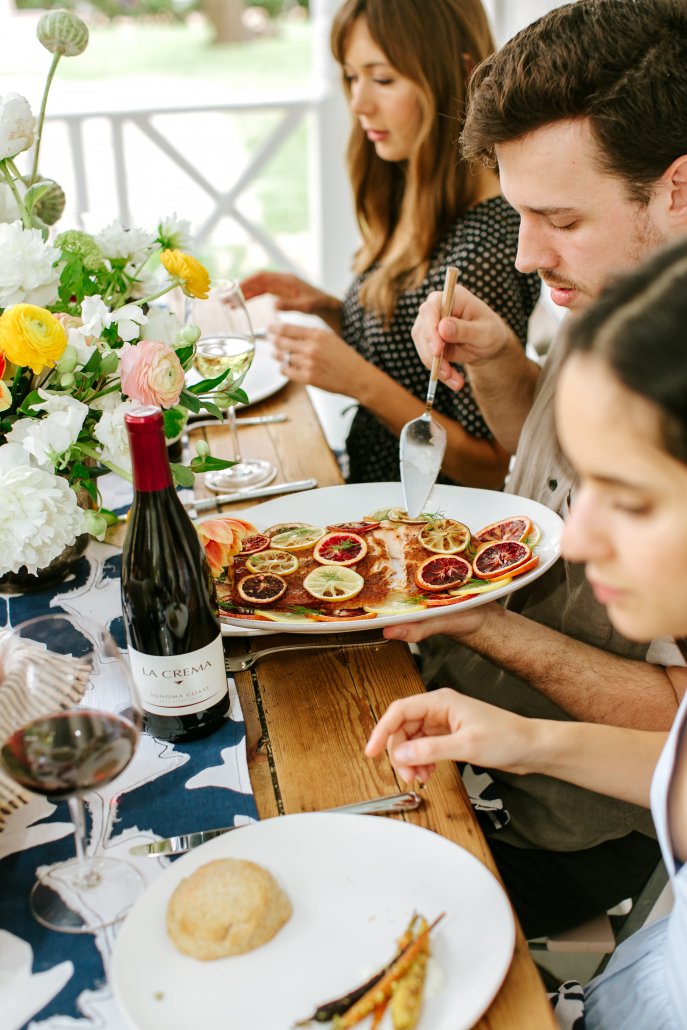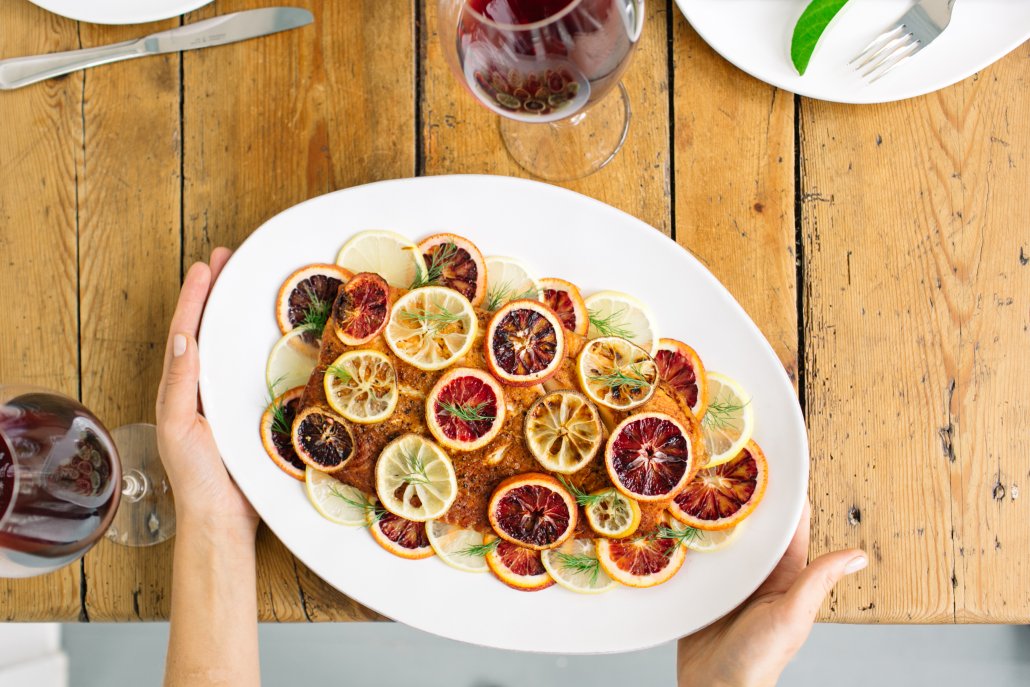 Spring Entertaining Recipes:
Baby Lettuce Salad with Goat Cheese and Strawberries
Rainbow Carrots with Yogurt and Pistachios
Braised Chicken Thighs with Olives, Lemon and Thyme