Seafood Skewers with Herbed Oil and Citrus Dipping Cream
Hi everyone! This is Gab from Artful Desperado and today I want to share with you an awesome recipe for seafood skewers that's perfect for a summer BBQ.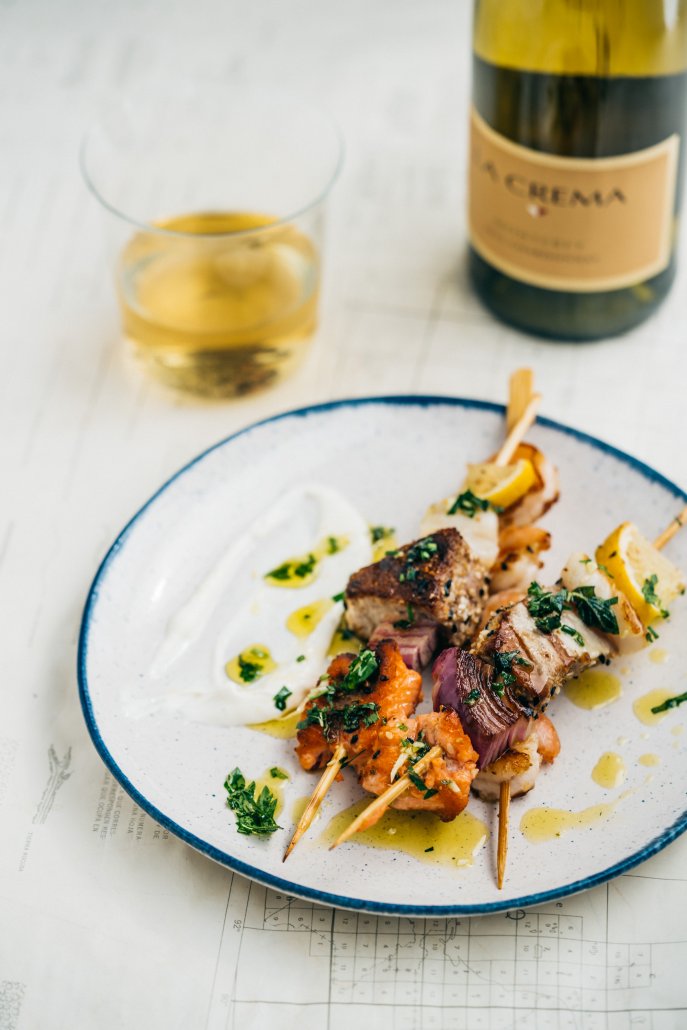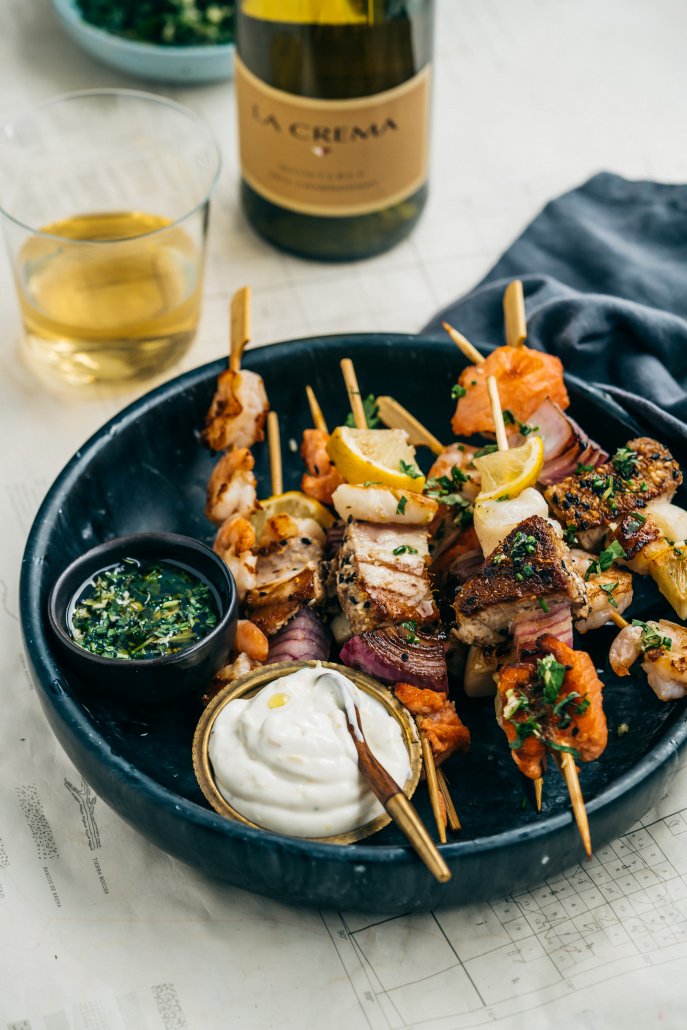 The inspiration for this recipe comes from Spanish food. I just love how Spanish people barely use any seasoning on their seafood, they just let the ocean flavors shine! For these seafood skewers I used some wild salmon, fresh scallops, ahi tuna, and fresh shrimp. Fresh is key here as you want them to be loaded with flavor. For seasoning, I used a bit of sesame seeds, cumin, and salt on the ahi tuna, and salt, pepper and olive oil for the rest. To top it all up I chopped a couple fresh herbs and made a sour cream dipping sauce. Sounds good, yes? Well, I'm pretty sure you'll love it.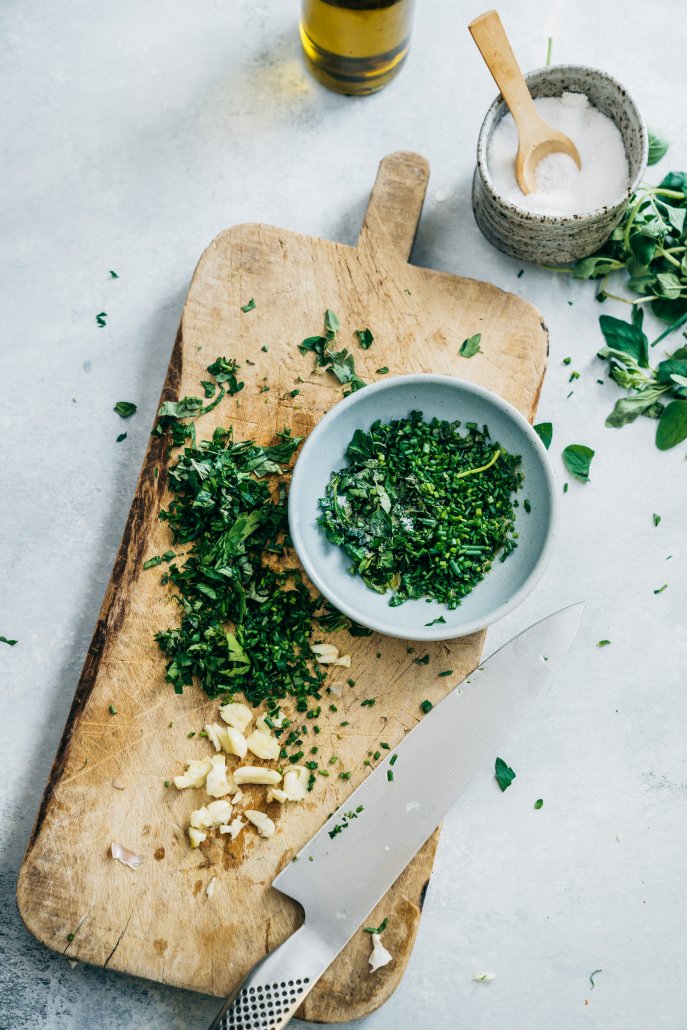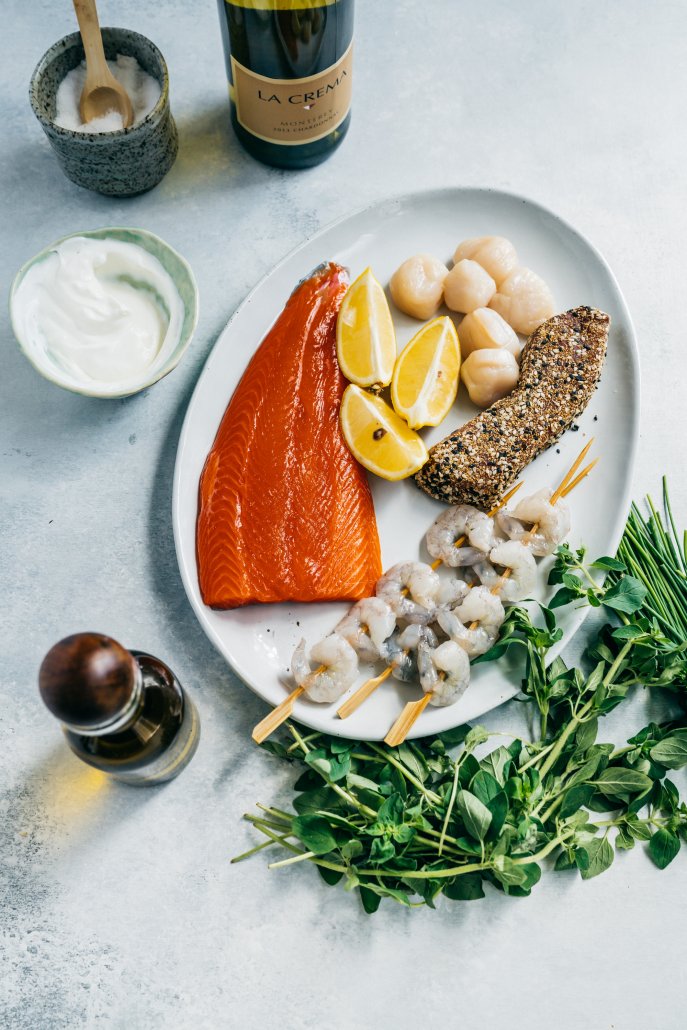 Since we have very delicate flavors happening here, you don't want to drink anything super heavy. So, a Chardonnay will work perfectly! We need something with citrus and good acidity. My choice is La Crema's Monterey Chardonnay because it checks all the boxes. It's also a great wine to sip while you prep/cook dinner! Who doesn't like a pre-wine hour wine glass?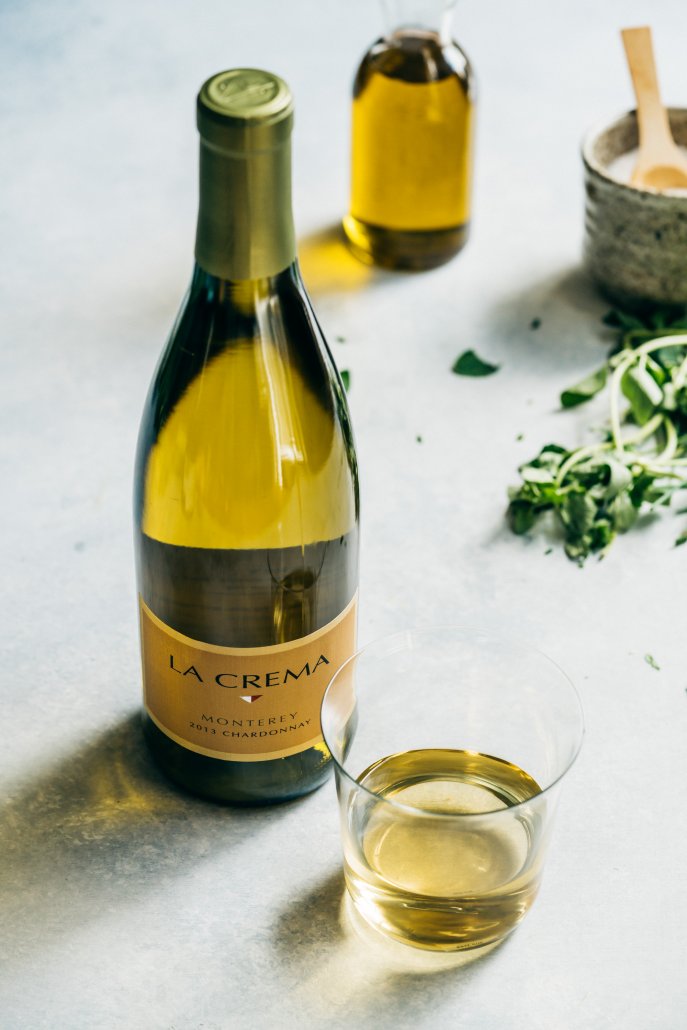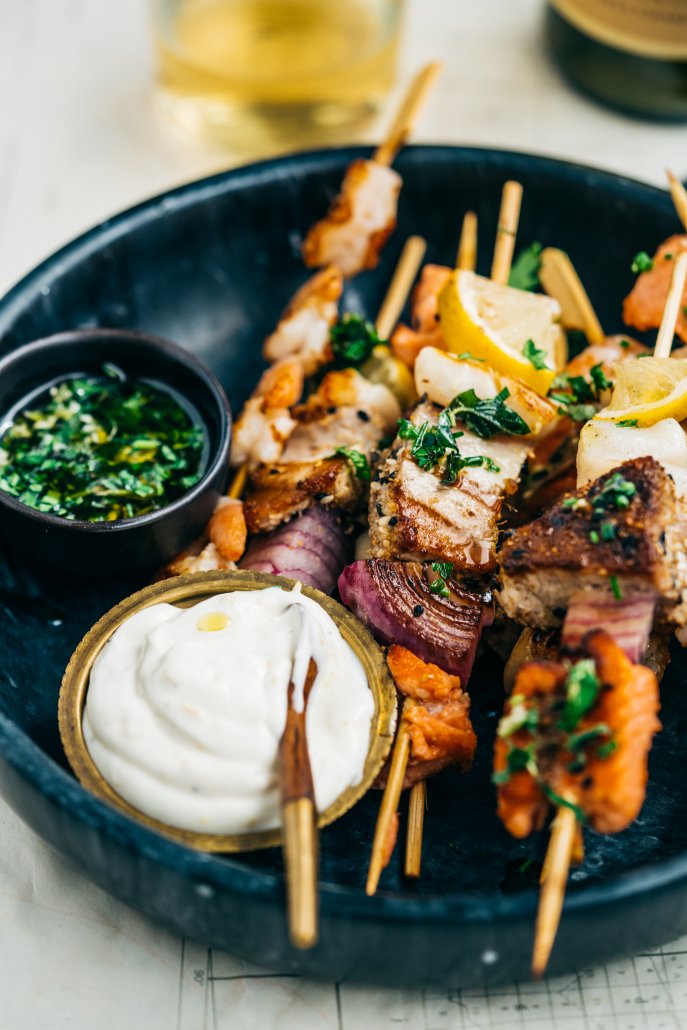 So, shall we make some tasty seafood skewers? Yasss!
Seafood Skewers with Herbed Oil and Citrus Dipping Cream
Author: Gabriel Cabrera
Cuisine: Mediterranean
Prep time:
Cook time:
Total time:
Serves: 4
Grab some fresh seafood from your local market and whip up these Seafood Skewers with Herbed Oil and Citrus Dipping Cream. Pair with Monterey Chardonnay.
Ingredients
3.5 ish oz of ahi tuna
4 oz wild sockeye salmon fillet (skinned)
3 oz fresh shrimp
6 fresh scallops
2 lemons
1 small red onion
1 handful fresh chive
1 handful fresh parsley
1 handful fresh oregano
1 clove garlic
olive oil
salt and pepper to taste
1/4 cup sour cream
Instructions
Cut the ahi tuna and salmon in small chunks. Cut the scallops in half. Cut the onion and one lemon in small wedges.
Make the skewers with a piece of each, tuna, salmon, scallops, and shrimp with some lemon and onion in between. Brush with olive oil, season with salt and pepper and cook on the grill or a pan in high heat for 1 minute on each side. Be careful not to overcook them as they tend to get rubbery when cooked for too long.
To make the herbed oil, chop the chive, parsley, oregano, and garlic and add olive oil to it (about 1/4 cup) you want it to be runny. Season with salt and pepper and set aside.
Zest the leftover lemon into the sour cream and add a squeeze of the juice, season with salt and pepper.
To serve, plate the cooked skewers, drizzle with the herbed oil, and place the cream on a small dish to dip.