Simple Sweet and Spicy Mixed Nuts for the Holidays
With all the activity around the holidays, I'm sharing a few of my favorite (simple!) holiday appetizers including these sweet and spicy mixed nuts.
As hectic as it can be, there's something nostalgic about the hustle and bustle of the holidays. Whether it's dashing off to a holiday party, running to pick up a last-minute gift, or simply battling the traffic in the center of town, it seems like there's always something happening this time of year. And we're not complaining! The feeling of joy seems to be just a little more evident in the day-to-day, and maybe that's because there is always a celebration we can look forward to.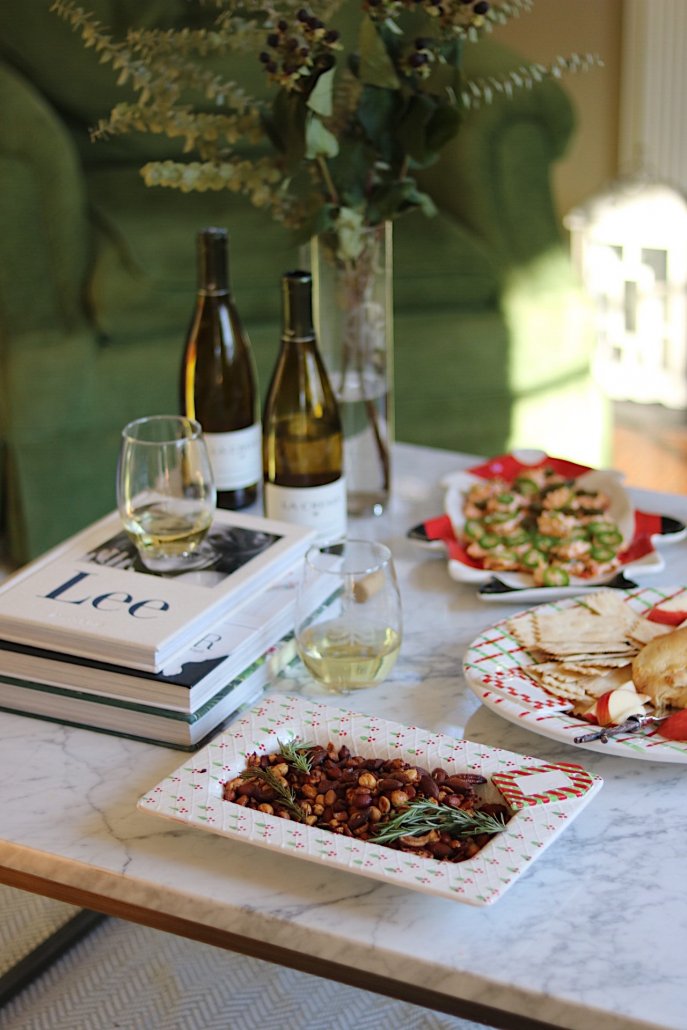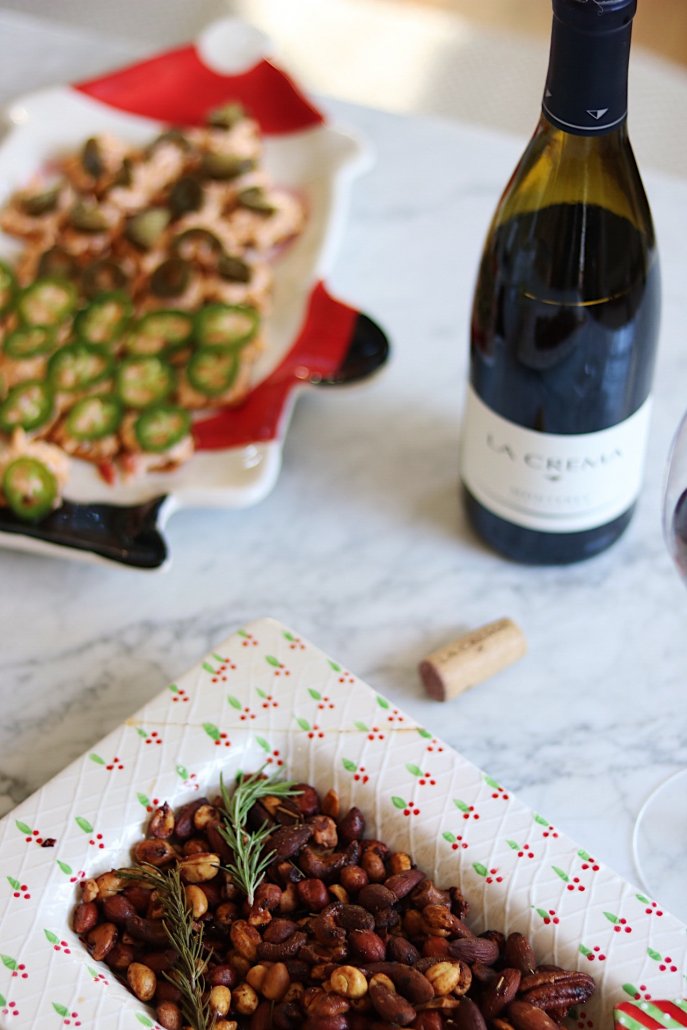 In the midst of it all, it can be hard not to show up empty-handed to all of the holiday happy hours and soirées and dinner parties. To help combat that, I've come up with three simple (fool-proof!) recipes to have on hand during the holidays like these sweet and spicy mixed nuts (recipe below!) and pimento cheese crackers and a baked gouda which you can find on my blog. Paired with a bottle of La Crema's Sonoma Coast Chardonnay or Monterey Pinot Noir, you'll show up with everything you need!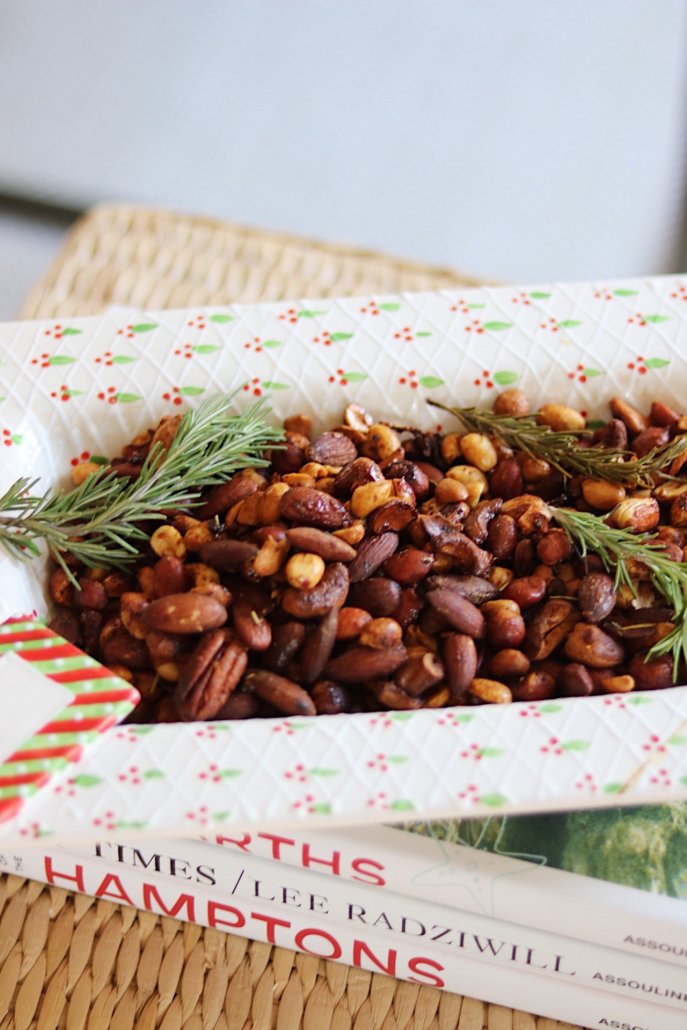 One of the three that I think is the most versatile is a slightly sweet, slightly spicy nut mix. It's perfect to have on hand for a hostess gift, bar snack, or appetizer in hand for your next holiday party. The kick of cayenne balances the candied finish with a subtle hint of rosemary to make it special. Roast a big batch of these mixed nuts at the beginning of the week, and have them ready to go for any and all events!
Sweet and Spicy Mixed Nuts
Prep time:
Cook time:
Total time:

Ingredients
5 cups mixed nuts
1/4 cup water
1-2 TB butter
1/2 cup sugar
1 TB brown sugar
1 TB cayenne pepper (depending on your spice preference!)
1 TB salt
1/2 TB freshly ground pepper
1/2 TB cumin
sprinkle of rosemary
Instructions
Preheat oven to 250º
Melt butter, water, and white sugar in a saucepan.
In a bowl, pour over nut mixture and toss with brown sugar, cayenne pepper, salt, pepper, cumin, and fresh rosemary.
Spread nuts in an even layer onto aluminum foil lined pan with sprigs of fresh rosemary to enhance flavor.
Bake for one hour, tossing halfway through.
Enjoy!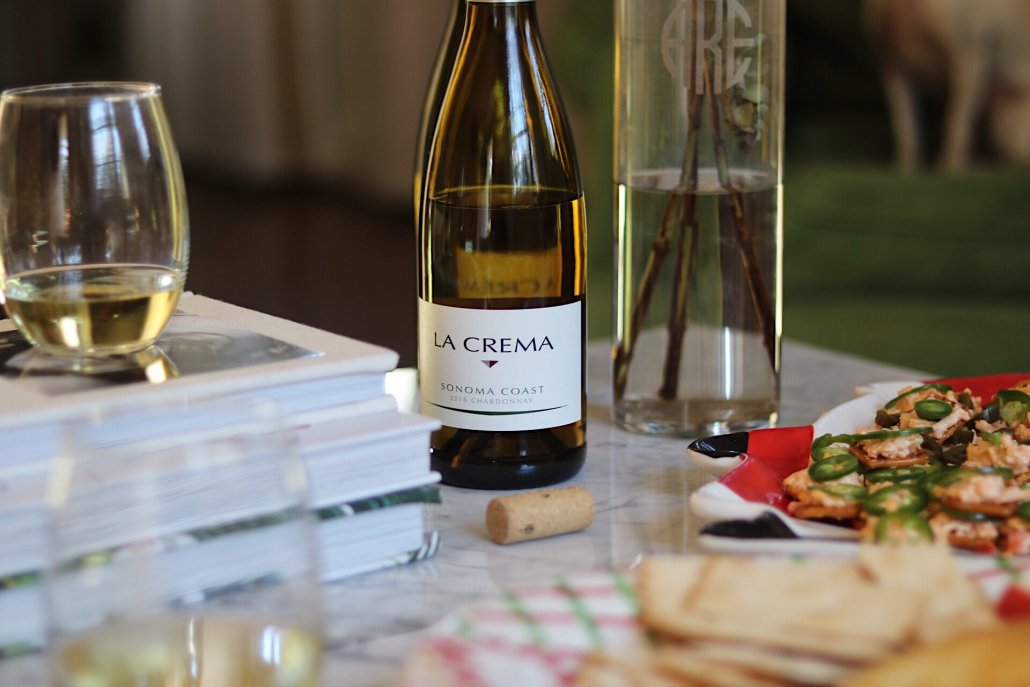 Head over to AnnieReeves.com for my other two simple holiday appetizer ideas!