Southern Fried Green Tomato BLT
One of the South's most versatile staples has to be the fried green tomato. Arguably made famous by the movie (which was coincidentally filmed just 20 minutes from my hometown in Georgia), this dish is on most menus in the south, all with their own twist. Fried green tomatoes are delicious served as appetizers with cool and creamy dipping sauces, topped with pimento cheese as an entree, over a salad for something (a little bit) lighter, or my personal favorite: subbed on sandwiches and burgers where you might usually find sliced red tomatoes.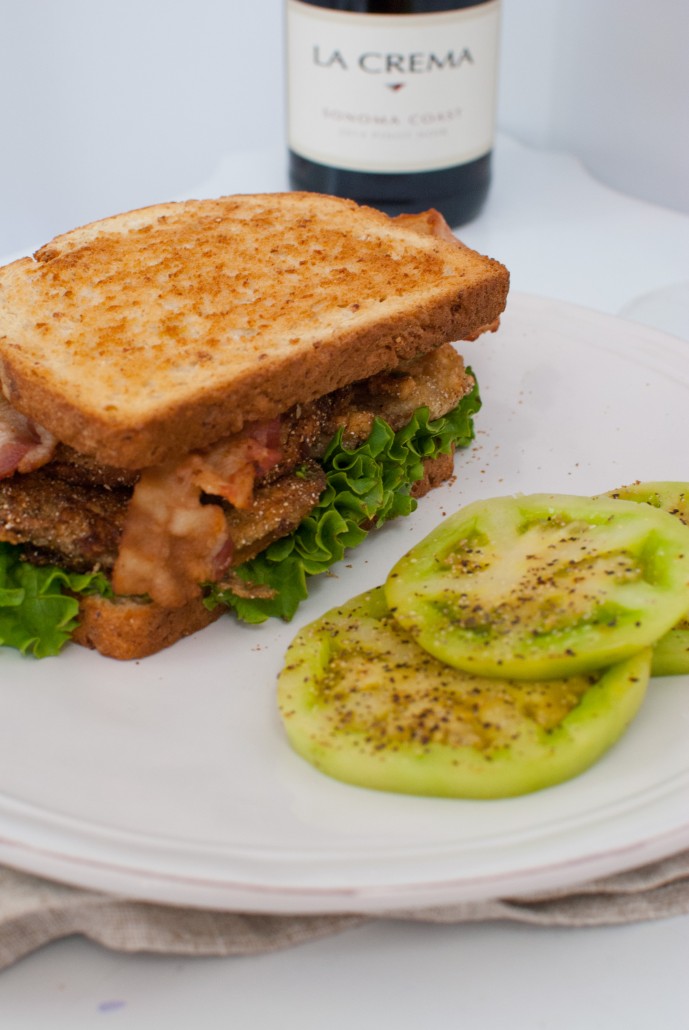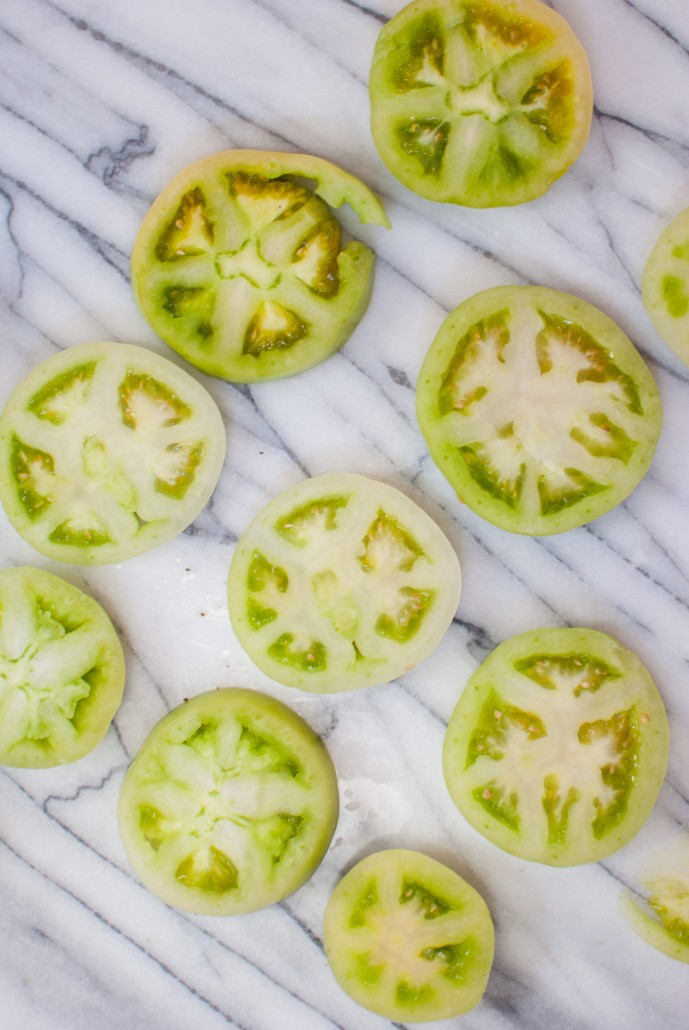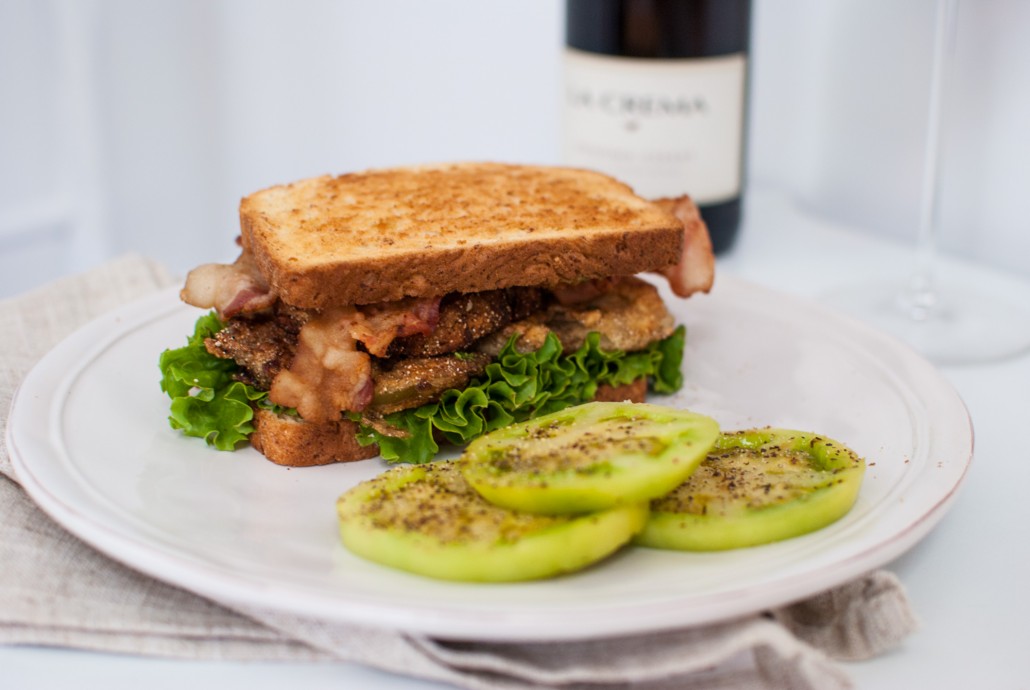 BLTs are synonymous with summer for me. While they're difficult to beat, swapping out a plain tomato for a fried green tomato really does change the game. The tartness and juiciness of the underripe tomato pairs nicely with smoky bacon, peppery mayo, and crispy iceberg lettuce. Fried green tomatoes are surprisingly easy to prepare, and they will definitely impress (and satisfy!) any guest you may be serving – especially when paired with a glass of La Crema's Sonoma Coast Pinot Noir, where the silky flavors of the wine balance the smoky and juice flavors in the sandwich.
I also like to have green tomatoes with a bit of salt and pepper on the side for an extra dose of freshness on my palate when enjoying the richly delicious Fried Green Tomato BLT.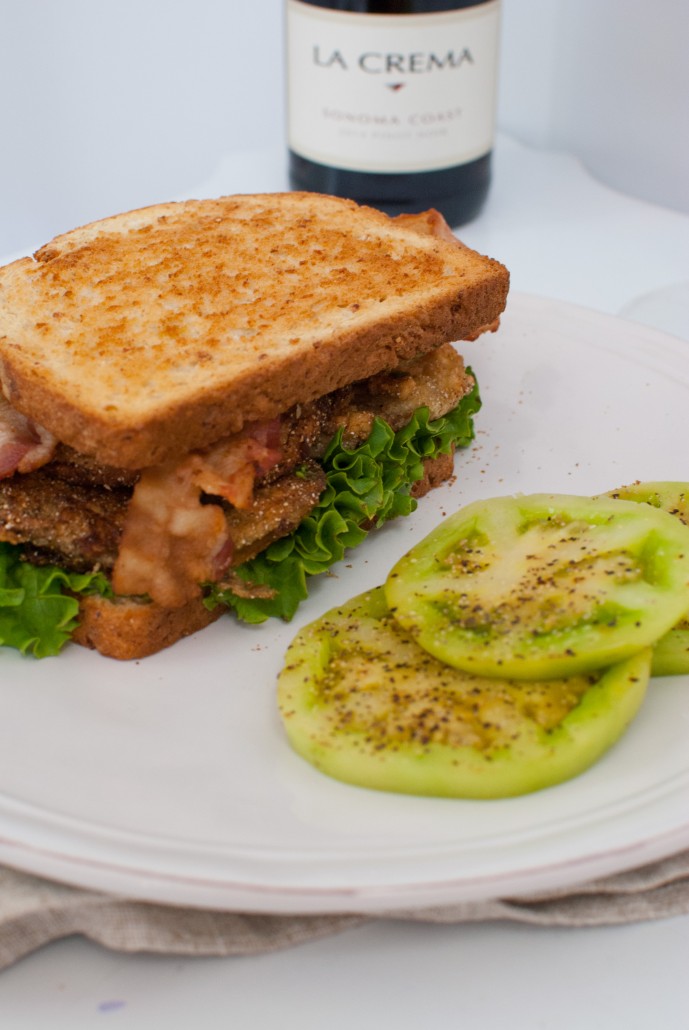 Southern Fried Green Tomato BLT
Ingredients
2 eggs
1 cup buttermilk
1 cup all purpose flour
3/4 cup cornmeal
salt
pepper
garlic powder
3 green tomatoes, sliced in 1/2″ slices
10 slices bacon
8 slices white bread
Mayo
Instructions
Cook bacon in a skillet until browned. Remove from pan leaving grease behind.
Lightly beat eggs and buttermilk in large bowl and set aside.
Combine flour and cornmeal in another bowl and set aside.
Season both sides of tomato slices with salt, pepper, and garlic powder. Dredge them in flour and cornmeal mixture, dip in egg and buttermilk mixture, and then back into flour and cornmeal.
Heat bacon grease on a medium-low stovetop. Fry green tomato about 1-2 minutes on each side until browned.
Cool on paper-towel lined plate.
Toast bread (and spread with a little butter if you'd like :))
Spread mayo on each slice of bread (zest it up with some black pepper, garlic, and lemon juice for a delicious kick). Top with lettuce, two fried green tomatoes, and 2-3 slices of bacon.
Slice down the center and enjoy!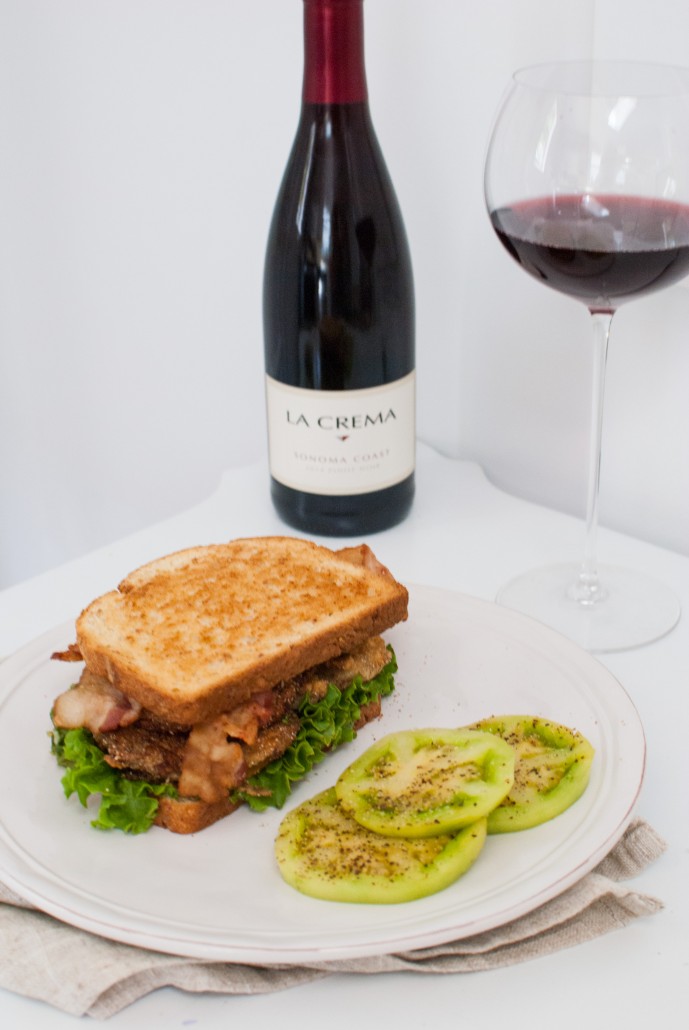 Check out my variation of the BLT over on my blog!
Recipes from our Southern Food series: