Southern Shrimp and Grits
Living in Charleston, South Carolina means being surrounded by amazing food all of the time. We have several nationally acclaimed restaurants, as well as a culture for some delicious down-home cooking — probably one of the most well known is shrimp and grits!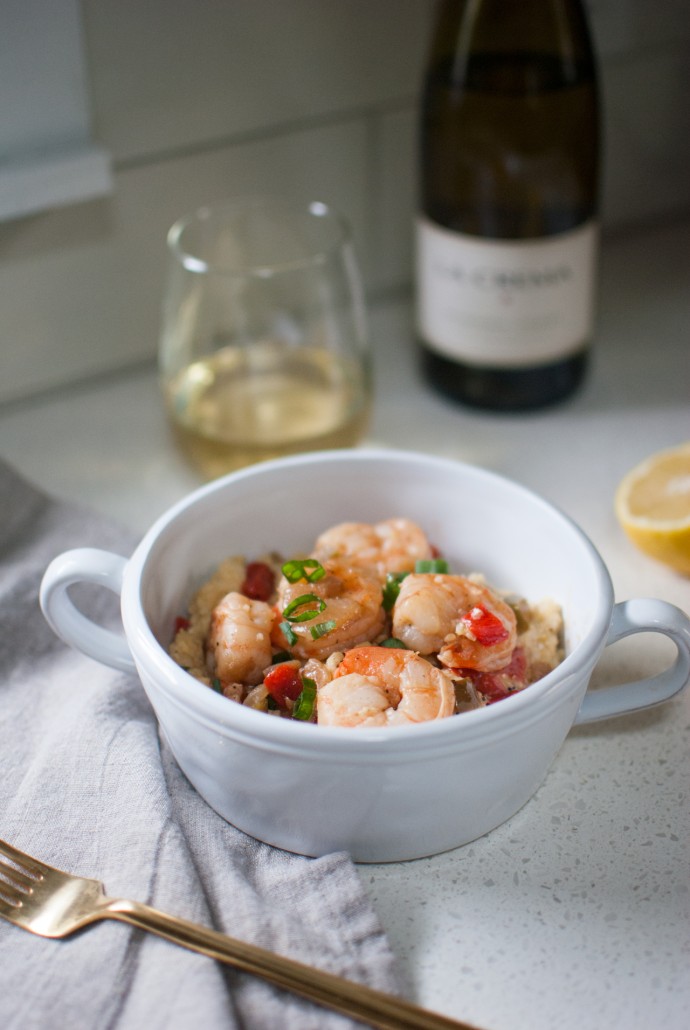 I recently decided it was time for me to master the art of the southern staples, so I called up my fabulous grandmother (the best southern chef I've ever encountered), spent some time discussing the important things (stone-ground grits make a difference!), and headed to the farmer's market. I picked up fresh peppers, local stone-ground grits, onions, garlic, and lemons, and on the way back I popped in my favorite seafood market to grab one pound of raw (peeled and deveined) shrimp.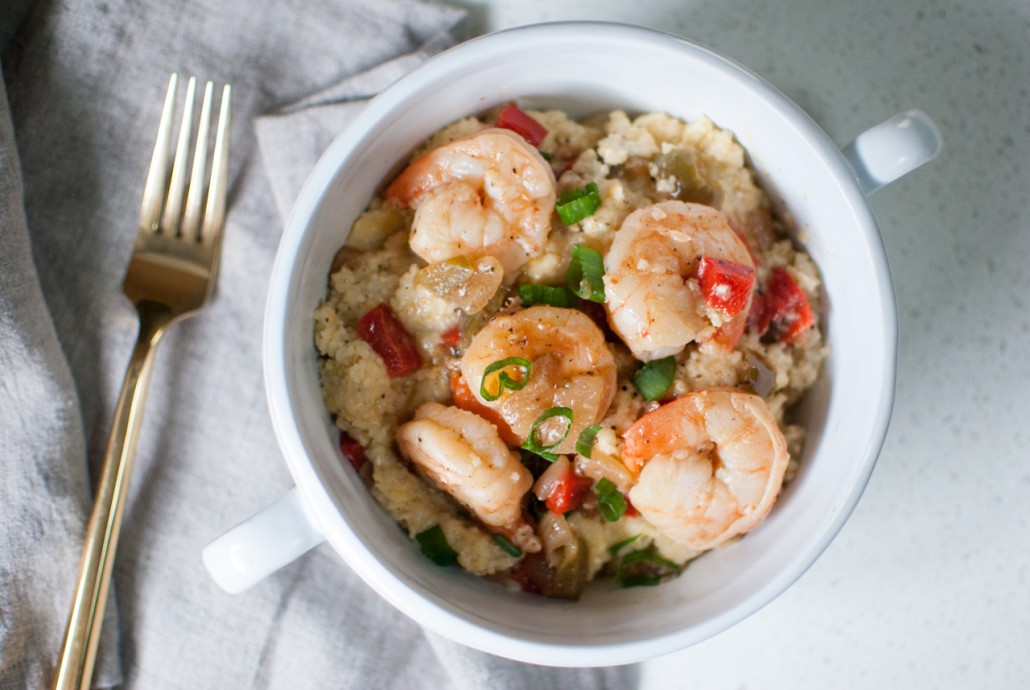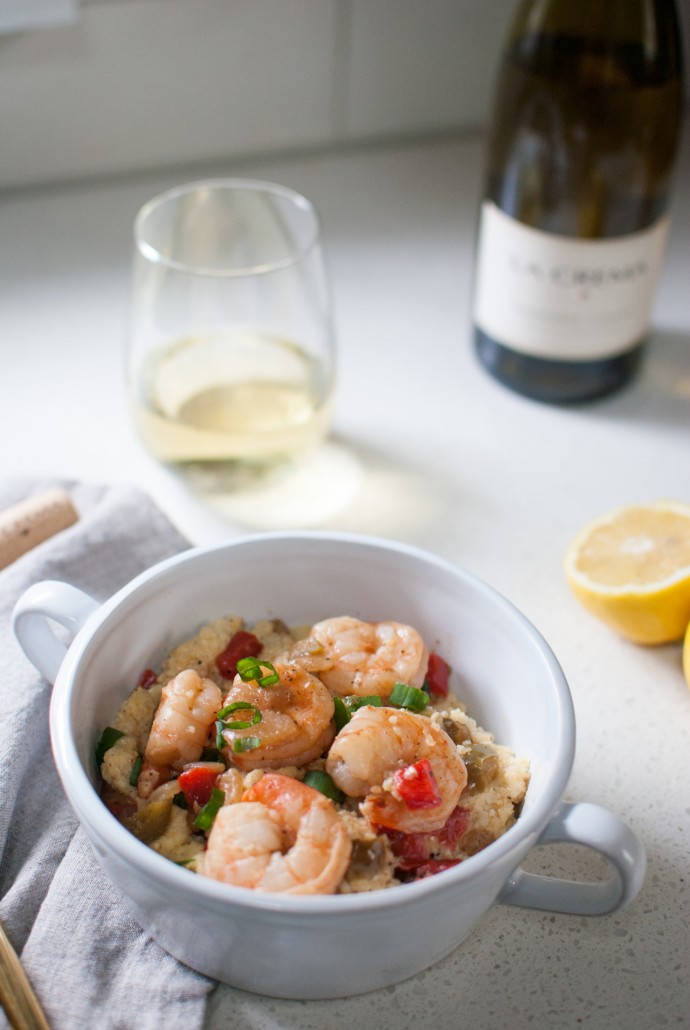 Shrimp and grits is one of the South's (and Charleston's) most notable dishes. It started as a hearty breakfast for fisherman, and it has since been popping up on breakfast, brunch, and dinner menus all over the place. Everyone puts their spin on the dish, but I'd argue that one of the most important (and most delicious) "secrets" is to cook the shrimp in some bacon grease like my grandmother does.
This southern meal is best paired with a white wine like La Crema's Sonoma Coast Chardonnay. The fresh acidity and balanced, juicy texture of the wine compliment the creaminess of the grits and richness of the shrimp perfectly. I'm sharing the shrimp recipe over here today, and you can find the grits recipe over on my blog!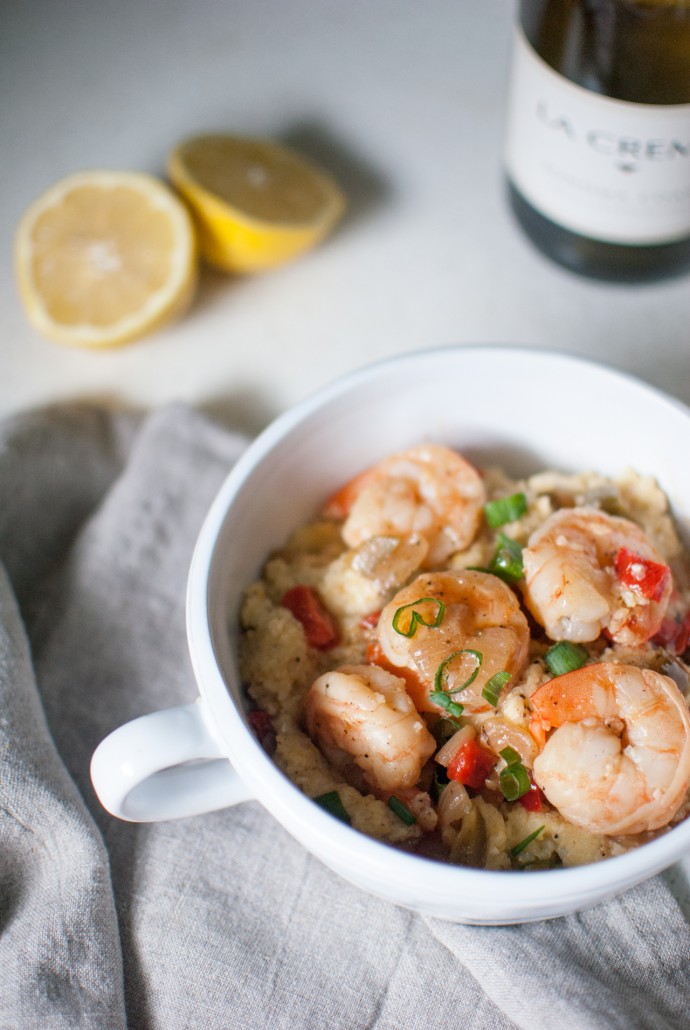 Southern Shrimp and Grits Topping
Author: Annie Reeves
Recipe type: Main Course
Serves: 4
Ingredients
1 lb. raw shrimp, peeled and deveined
juice of one lemon
6-7 slices of bacon
1/2 small yellow onion, chopped
1/2 small red pepper, diced
1/2 small green pepper, diced
1 clove garlic, minced
Instructions
In a skillet, cook bacon until browned. Remove from pan (leaving the grease behind!) and crumble into small pieces. Set aside.
Sauté onion and garlic in bacon grease until translucent.
Add diced red and green peppers and sauté until softened.
Add bacon back into the skillet.
Cover shrimp with lemon juice and add to skillet. Cook until pink.
Serve over creamy stone-ground grits and enjoy!