Southern Pimento Cheese Dip
One item you're hard pressed to not find at any southern gathering is good 'ole pimento cheese. This is a southern classic with good reason – everyone loves it! I think that every hostess in the South has their own recipe that they swear by, and I've finally mastered my own (well, two of my own) to share with you today. You'll find that it's simpler than you expected and an easy dish to put your own spin on!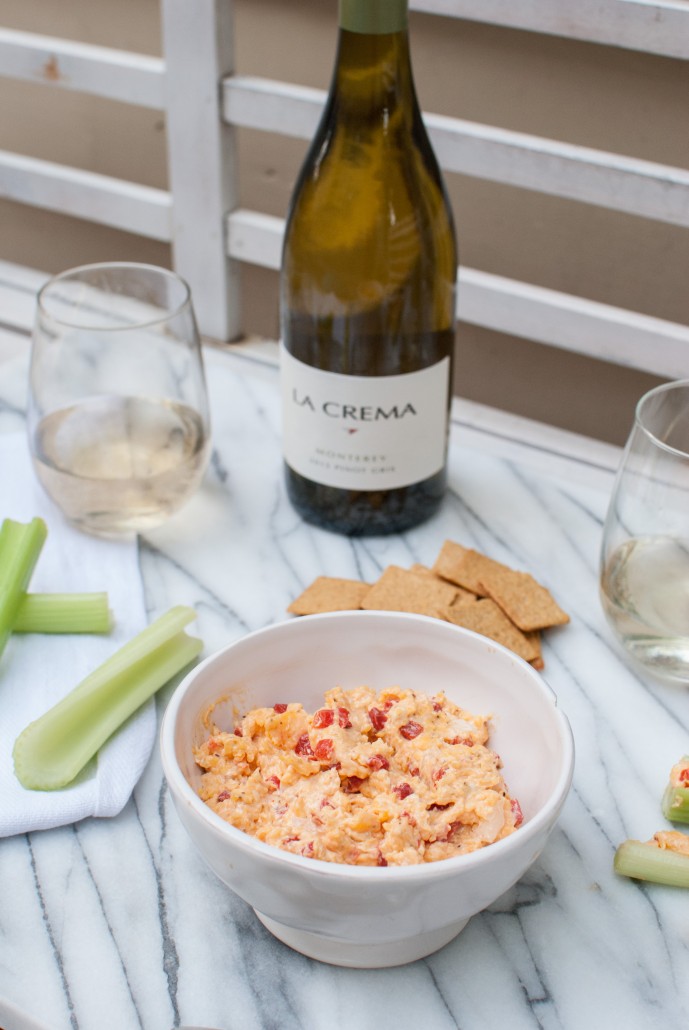 I love pimento cheese because it reminds me of summertime with my family. Each year, we travelled to the beach for 10 days together in one big house. Everyone did their various favorite activities during the day – some on the beach, some fishing, some prepping dinner in the kitchen, some reading on the porch. At 5 o'clock, though, all of the aunts, uncles, cousins, grandparents, friends, and whoever else happened to be stopping by, gathered in the big, open kitchen for pimento cheese with crackers and a glass of wine. There was nothing better than cooling our sun-kissed skin in the air conditioning with a delicious snack before getting ready for dinner. Of course, it didn't hurt that there was always a whole lot of laughter over the day's happenings.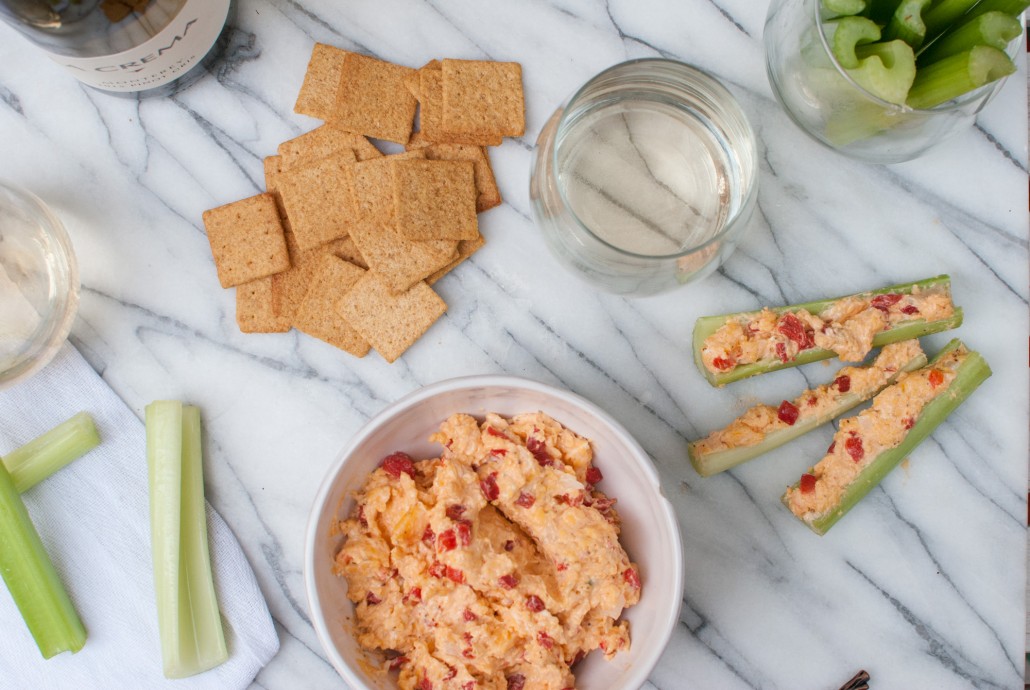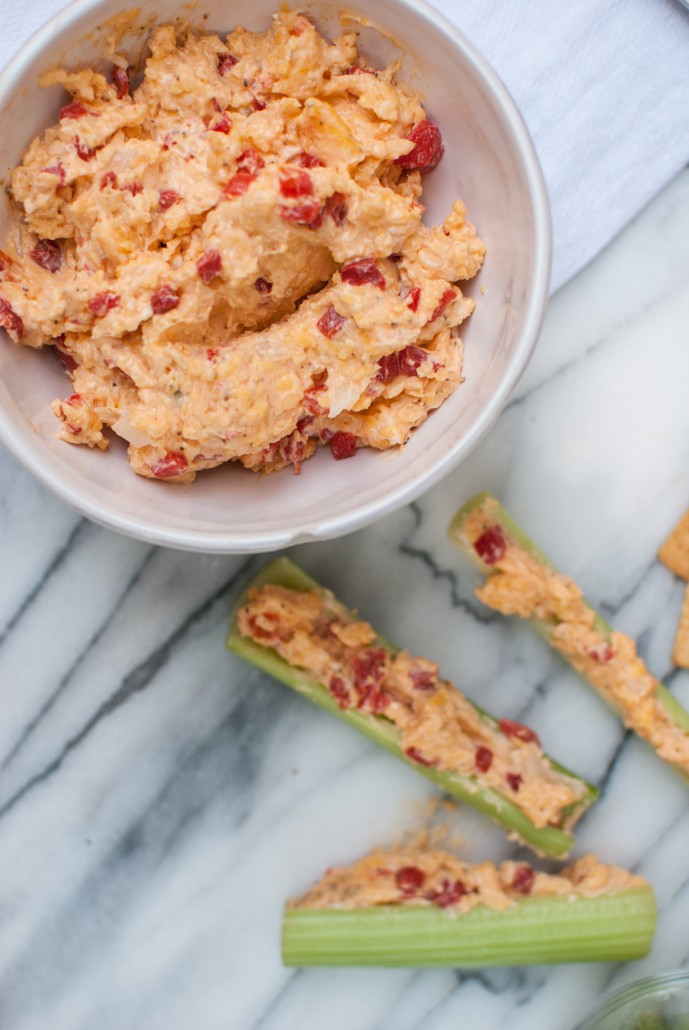 The La Crema Monterey Pinot Gris is a perfect pair for this dish as it has a balanced, broad palate that tends to pair well with most appetizers — it's an easy sipper, refreshing, and perfect after a long day in the sun. It will be a great addition to your next wine and (pimento) cheese party!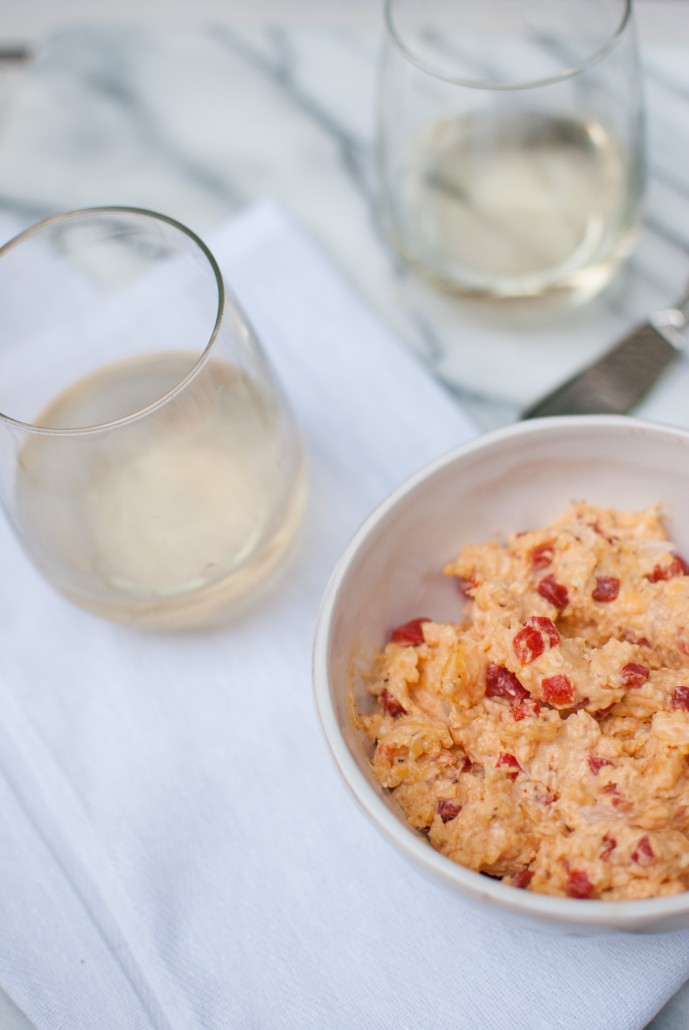 If you're looking for a little more of a kick in your pimento cheese, head over to my blog where I'm sharing a spicy version of this recipe.
Southern Pimento Cheese
Author: Annie Reeves
Recipe type: Appetizer

Ingredients
1 10 oz. block extra-sharp cheddar cheese, shredded
2 oz. cream cheese, softened
2 TB. mayonnaise
1 TB. onion, finely chopped
1 4 oz. jar pimentos, drained
1/2 tsp. salt
1/4 tsp. cayenne pepper (or less, depending on your taste!)
1/4 tsp. pepper
Instructions
Thoroughly combine all ingredients in a large bowl. Serve with your preference of wheat crackers, pretzels, or celery. Pimento cheese also makes for a great sandwich!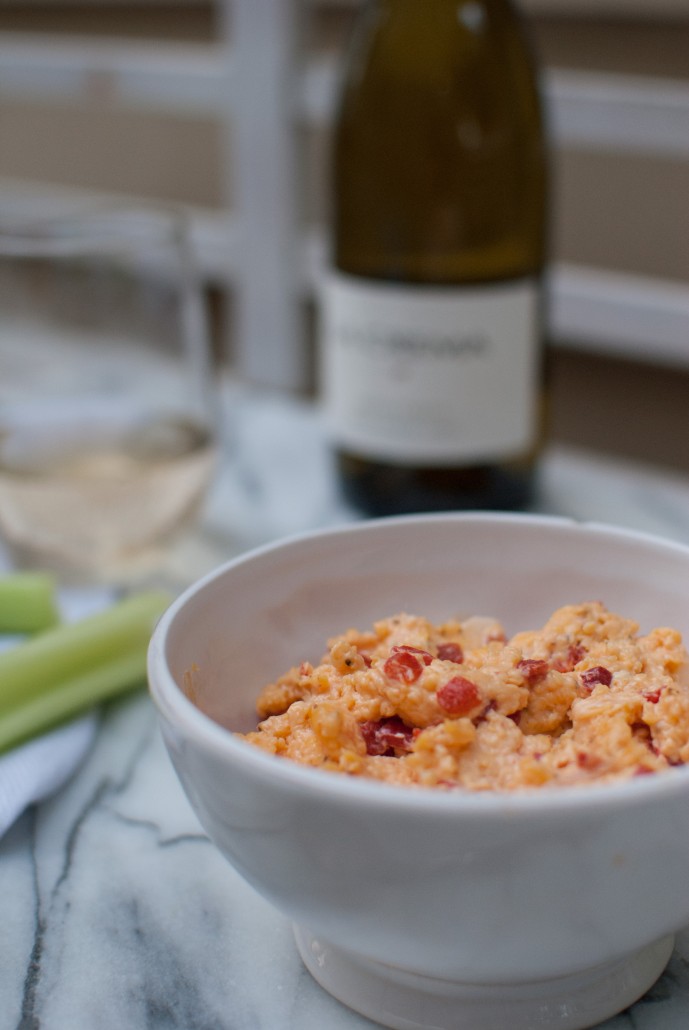 Recipes from our Southern Food series: