Spring Brunch: Sourdough Tartine and Monterey Rosé
Fresh blooms of pink, white, and yellow cover Seattle's landscape this time of year as the sun emerges from its wintry slumber. As the city's rich scenery rises into wakefulness, so do its inhabitants.And since I am one of these, whose anticipation for the unveiled sun has reached its height, I've been taking every opportunity to revel in the recent spring warmth, starting with a spring brunch featuring La Crema's new Monterey Rosé.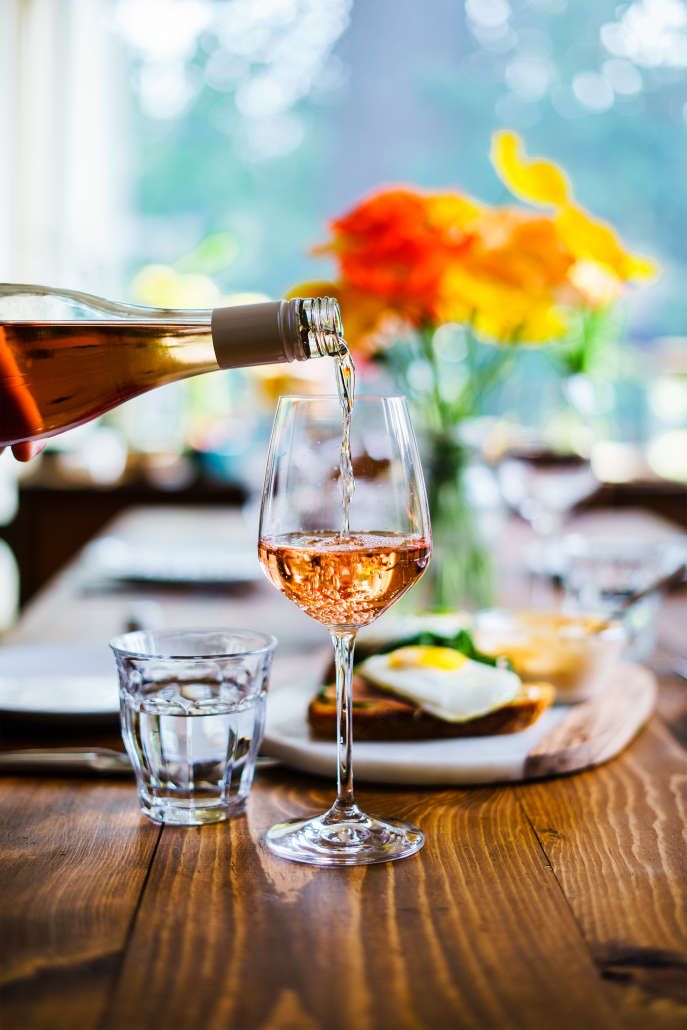 So last weekend, I decided to take one of these opportunities to invite my friends over for a relaxed and easy spring brunch in the sun. I was lucky enough to get my hands on the perfect refreshment: La Crema's new Monterey Rosé. Admittedly more complex than your usual rosé, this wine shows ripe berries and melons, continues with whiffs of fresh citrus and finishes with vibrant, crisp minerality. Overall, it's the perfectly balanced rosé for all spring and summer activities!
To pair with the rosé, I decided to take it easy with a simple yet delicious sourdough tartine with a fried egg, spicy mayo. Layers of arugula and prosciutto with a kick of chipotle, farm fresh eggs, and artisan bread all blend together wonderfully to complete the dish. The rosé's complex fruit flavors and minerality harmonized amazingly well with the salty/spiciness of the tartine. Plus it was great as a pre-brunch sipper!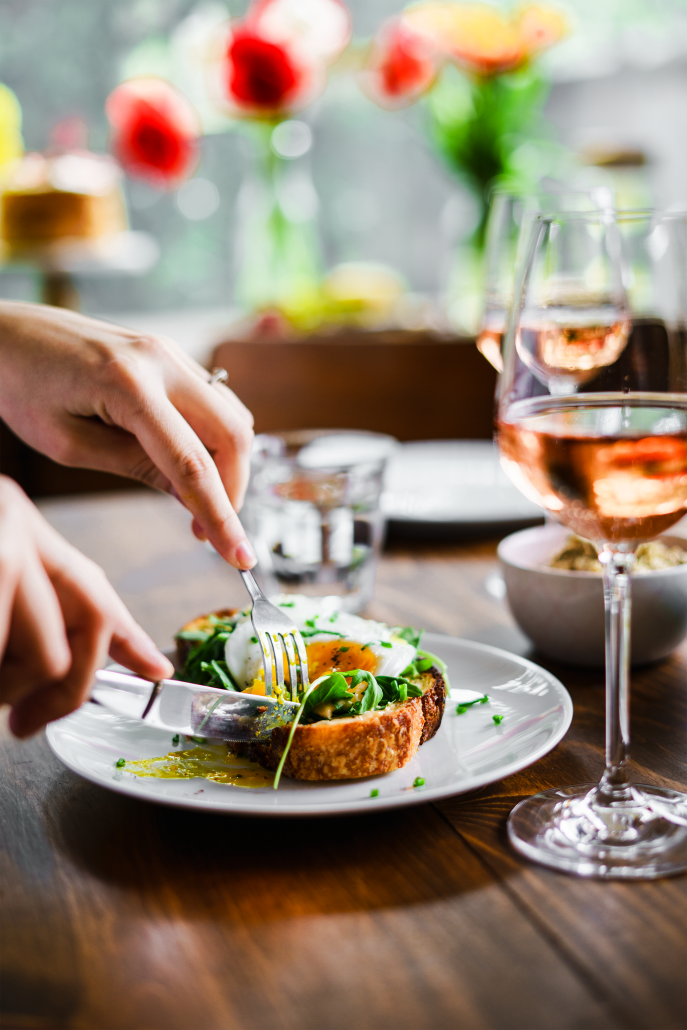 We all had a blast. We filled our home with vibrant and colorful flowers, enjoyed lovely food and wine, and had a wonderful time together. So if you're looking for the perfect recipe for a relaxed spring brunch on a sunny day with your friends or family, look no further than the below! Just don't forget to grab some Monterey Rosé.
Sourdough Tartine with a Fried Egg and Spicy Mayo
Author: Kristan Raines
Prep time:
Cook time:
Total time:
Serves: 4
Ingredients
1/2 cup mayonnaise
3 tsp adobo sauce from canned chipotle peppers
4 slices sourdough bread
some soften unsalted butter, or neutral oil for the bread
2 handfuls arugula
4 slices of prosciutto
4 eggs, sunny side up
chopped chives, for garnish
salt and pepper to taste
Instructions
Prepare the spread by mixing the mayonnaise and chipotle sauce together in a small bowl. Taste and add more chipotle sauce if a spicier spread is desired. Set aside.
Spread an even layer of butter on each slice of bread. Alternatively, you can brush each side with a bit of oil. Once coated, place the bread in a hot skillet set over medium heat and toast until both sides are golden brown and crispy.
Spread a layer of the spicy mayo over each slice of toast, followed by a small handful of arugula. Place either a half, or whole slice of prosciutto over the arugula and top with a fried egg. Finish the toast with a pinch of pepper, a pinch of salt, and a bit of chopped chives. The prosciutto is quite salty, so make sure not to garnish with too much salt. Serve while warm and enjoy!