Bright & Vibrant Spring Grain Bowl
Spring is finally in full effect, which for us in the Pacific Northwest means that Seattle is coming to life after a long, restful winter slumber. From tulips to lilacs, my city is bursting at the seams with color and I can't get enough of it. As the days slowly begin to get warmer, many of my hearty, comforting meals are slowly being replaced with fresh and vibrant meals, like this incredibly satisfying spring grain bowl.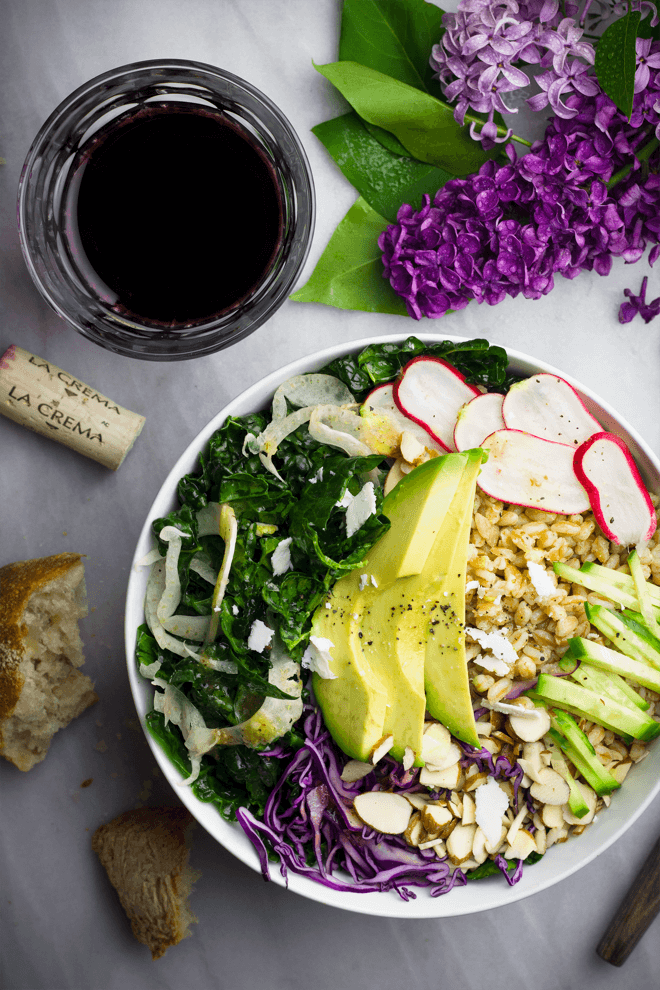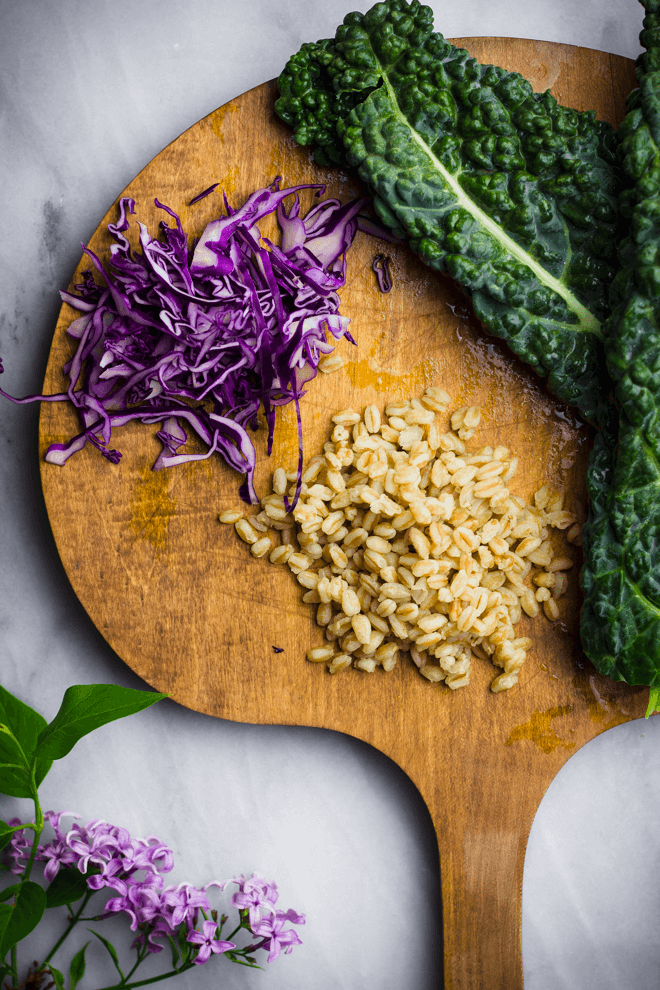 Grain bowls have been a favorite go-to meal of mine for a while now. Not only are they satisfying, but they're also incredibly versatile, which is always a plus in my book. The key to beginning a great grain bowl is simple: all you really need is some type of grain and an assortment of your favorite veggies. But most importantly, you need a flavorful dressing. For this recipe I made a tangy, honey-garlic vinaigrette which pairs perfectly with all of the fresh produce in the bowl. To get the recipe for the dressing, make sure to head over to my blog.
For this particular bowl, I ended up using farro, which is a vitamin packed-grain I just can't get enough of. I especially love making this spring grain bowl because it satisfies my cravings for something light, yet filling — plus it has an assortment of vibrant colors, making it a feast for the eyes. This is one of those meals that I will be making until the colder months come, which thankfully won't be for quite some time.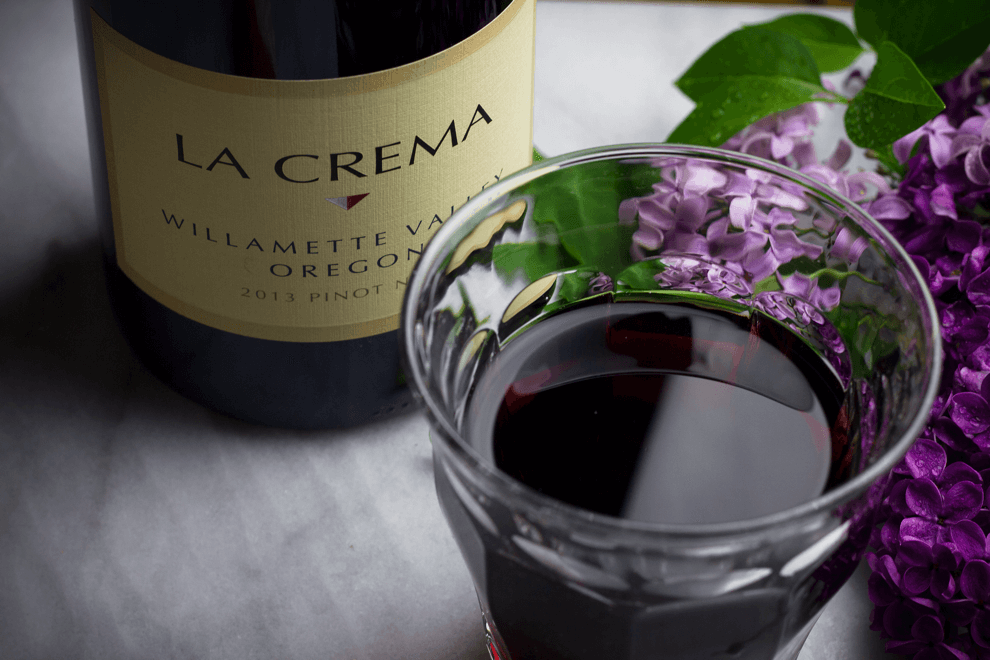 Spring Grain Bowl
Author: Kristan Raines
Recipe type: Lunch
Cuisine: Salad
Serves: 2
Ingredients
3 cups chopped lacinato kale leaves, stems removed
1/3 cup thinly sliced fennel
1 cup cooked farro
2/3 cup thinly sliced purple cabbage
2 radishes, thinly sliced
1/4 cup sliced almonds
1/4 cup julienned cucumbers
1/2 avocado, sliced
ricotta salata, or other cheese of choice for garnish
salt and pepper, to taste
Instructions
Place the kale in a medium bowl and drizzle with a few teaspoons of the dressing. With your hands, begin to massage the kale for a few minutes until leaves begin to breakdown and soften. Add the fennel to the bowl, tossing to combine.
Divide the kale and fennel between two bowls. Divide the remaining ingredients between the two bowls, and drizzle with desired amount of dressing. Finish off grain bowl with a light garnish of ricotta salata, and a few pinches of salt and pepper.
This salad finds its perfect companion in a glass of La Crema's Willamette Valley Pinot Noir. Its pleasant notes of wild fruit and spices create a wonderful contrast to the flavors you'll find in the spring grain bowl. Enjoy!