Summer Salad with Grilled Shrimp
I'm a big fan of spinach salads with strawberries and red onion, but this time I thought I'd mix up my summer salad and add mango, grilled shrimp, and some easy candied pecans.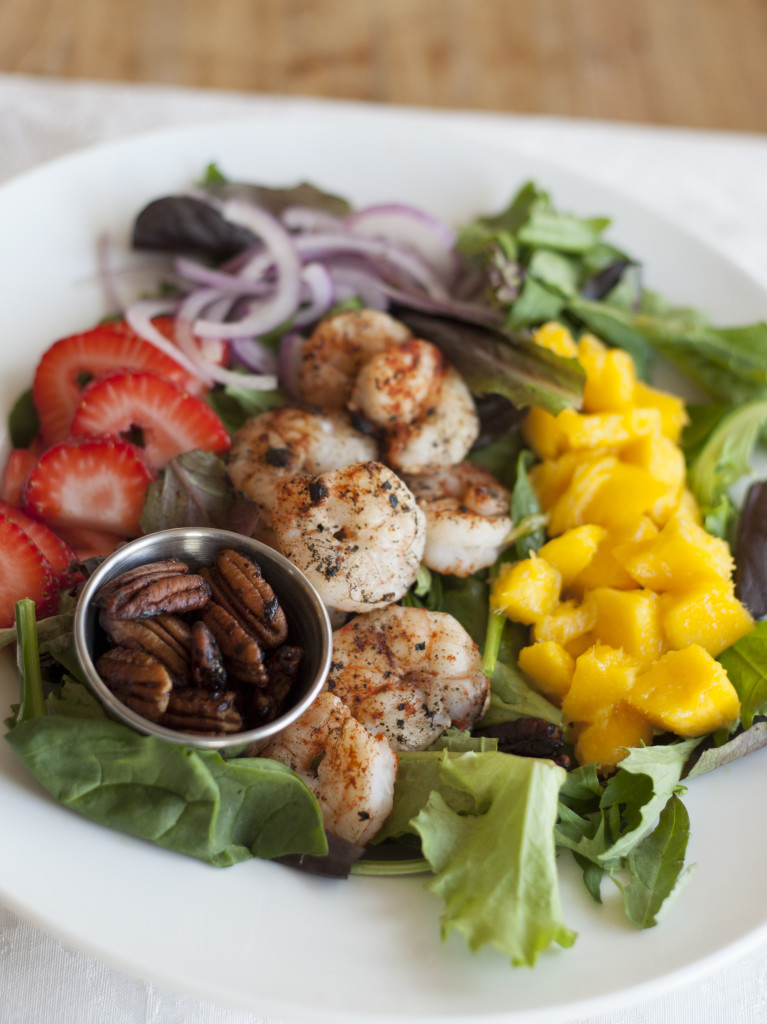 Summer is in full swing and I don't know if there's anything better than a big, fresh salad for lunch or dinner; unless of course you're pairing it with a crisp glass of La Crema Pinot Gris!
Summer Salad with Grilled Shrimp and Mango
Author: La Crema Culinary Team
Recipe type: Salad
Serves: 2
Ingredients
About 8 ounces of fresh spinach or a field greens mix
10-12 ounces of large shrimp
1/4 cup red onion, sliced thinly
1/4 cup sliced strawberries
1/2 cup fresh mango, diced
1/4 cup candied pecans (see next recipe)
1 teaspoon paprika
salt and pepper, to taste
Instructions
Place the greens in a large bowl.
Top with strawberries, mango, red onion, and candied walnuts.
Season shrimp with paprika, salt, and pepper. Grill quickly (only a few minutes on each side, until they're pink) before adding to the salad.
Serve with balsamic vinaigrette.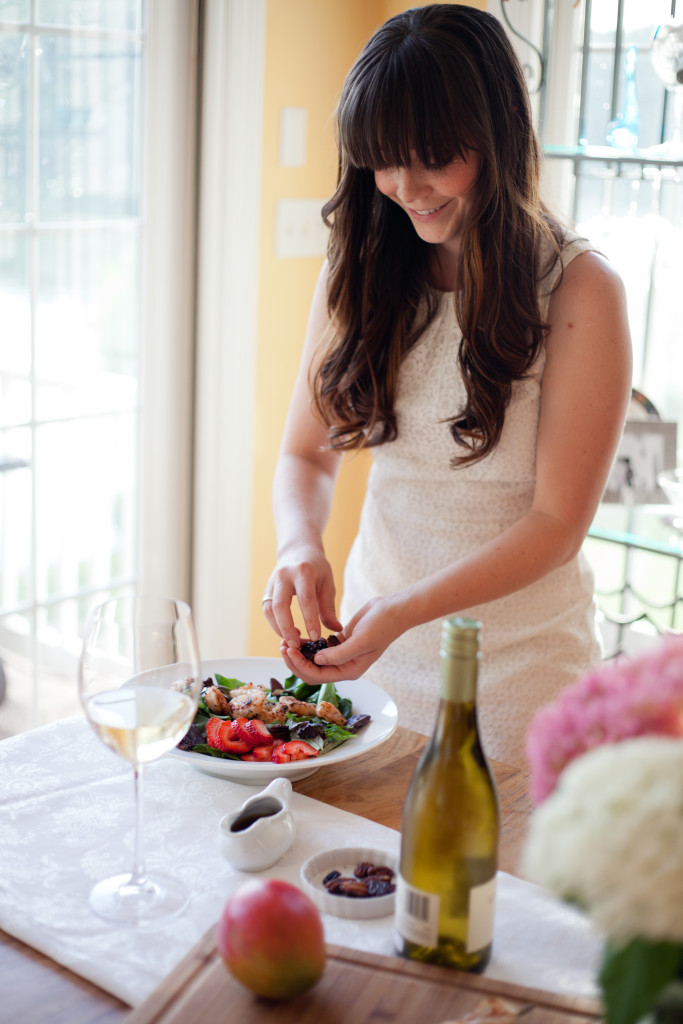 Candied Pecans
Ingredients
1 cup pecans
1/4 cup brown sugar
1 tablespoon butter
Instructions
In a small pan, melt the butter over medium-low heat.
Add walnuts and sugar and mix well.
Stir frequently (or shake the pan) for 5-7 minutes, or until the walnuts begin to brown and form a crust. Keep an eye on them–they can burn fast if you forget about them.
Remove from heat and place on a paper towel to drain.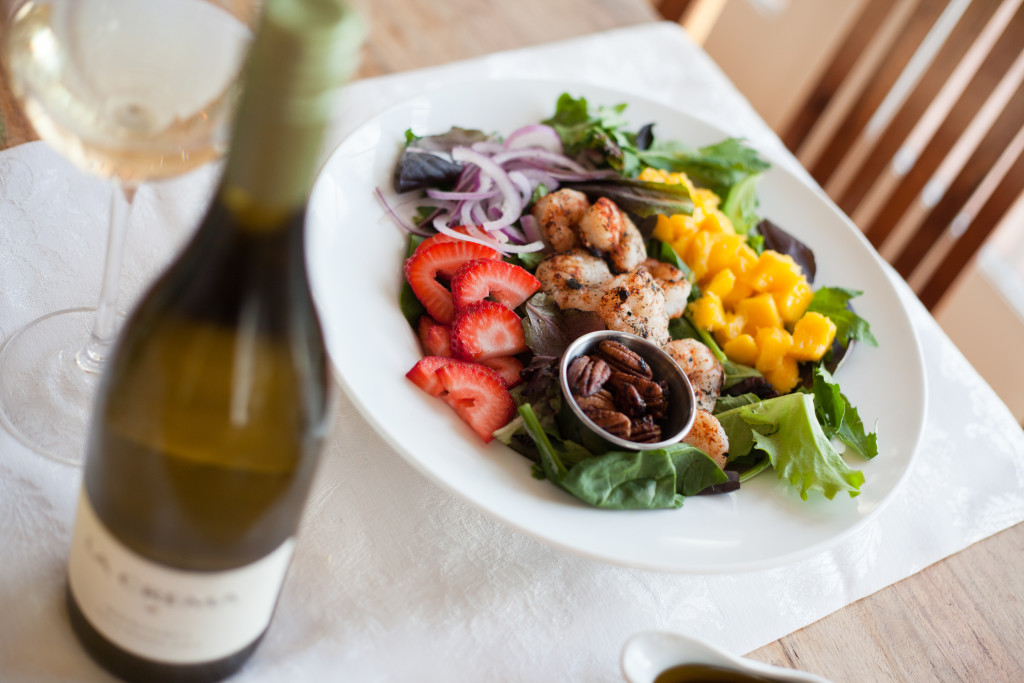 While I think this salad would be delicious with any number of dressings, I happen to be partial to a simple balsamic vinagrette anytime strawberries are involved. The recipe is really easy and you can whip it up in no time–and I posted the recipe for you on Freckled Italian!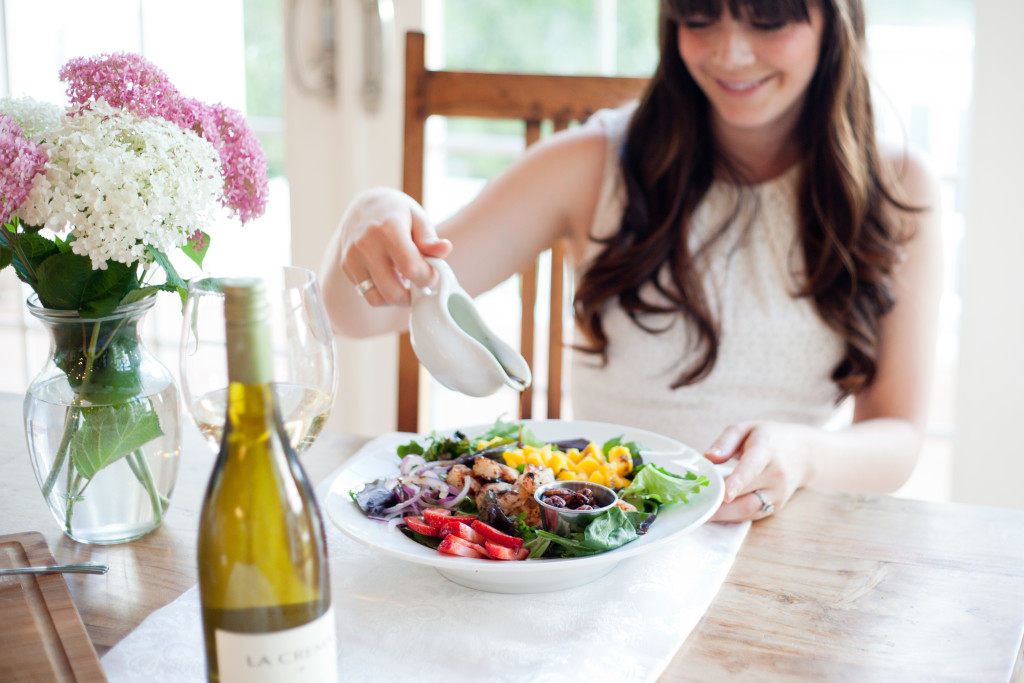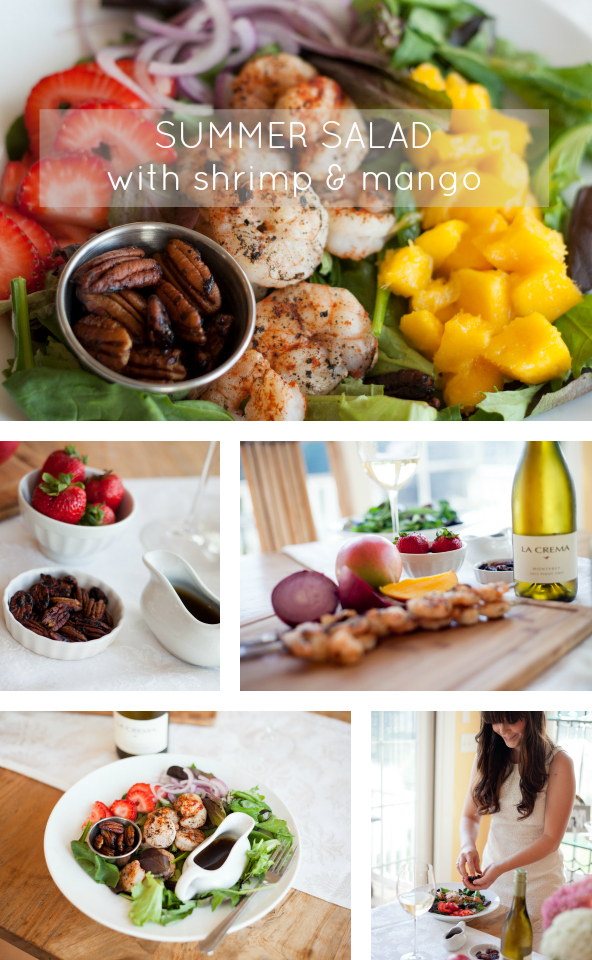 Photos by Sarah Gatrell.