Vintage 2017: Winemaking & Viticulture Update
We sat down with Head Winemaker, Craig McAllister, to chat vineyard progress, seasonal impacts and what we can expect for vintage 2017 thus far. 

Sonoma and Monterey Counties
So far, we've had a really good start to the growing season in both Monterey and Sonoma Coast in 2017.
After one of the wettest winters on record in Coastal California, we saw the first signs of bud break in late February in Monterey and mid-March in Sonoma County. This is a return to historically average timing following the past few years of drought that drove early vine growth and ripening.
Bloom took place in April and was thankfully far enough advanced to avoid a couple of spring rain events that scattered through the latter part of spring. Fruit has set well and crop loads look to meet our expectations for vintage 2017 for both Pinot Noir and Chardonnay.
During the winter and all of California's endless rain storms (welcomed of course!) which resulted in a lot of saturated ground and flooding, we have encountered a few farming challenges. Pruning was slightly delayed due to soaked ground and rain. Currently our vineyards require more mowing passes than usual as grass and weed growth has flourished due to the enriched soils and overall favorable conditions for plant growth. Nothing we can't handle of course!
With all the rain, our grapevines look incredibly healthy this year. Though it has been a fine balancing act of thinning shoots and leafing to open the canopy up while at the same time leaving enough leaf coverage to protect the young grape clusters from the searing heat that we've seen in June and now July.
But overall, everything is looking good! Our assumption at this stage is that harvest should begin around Labor Day weekend in Sonoma County and mid-September in Monterey County.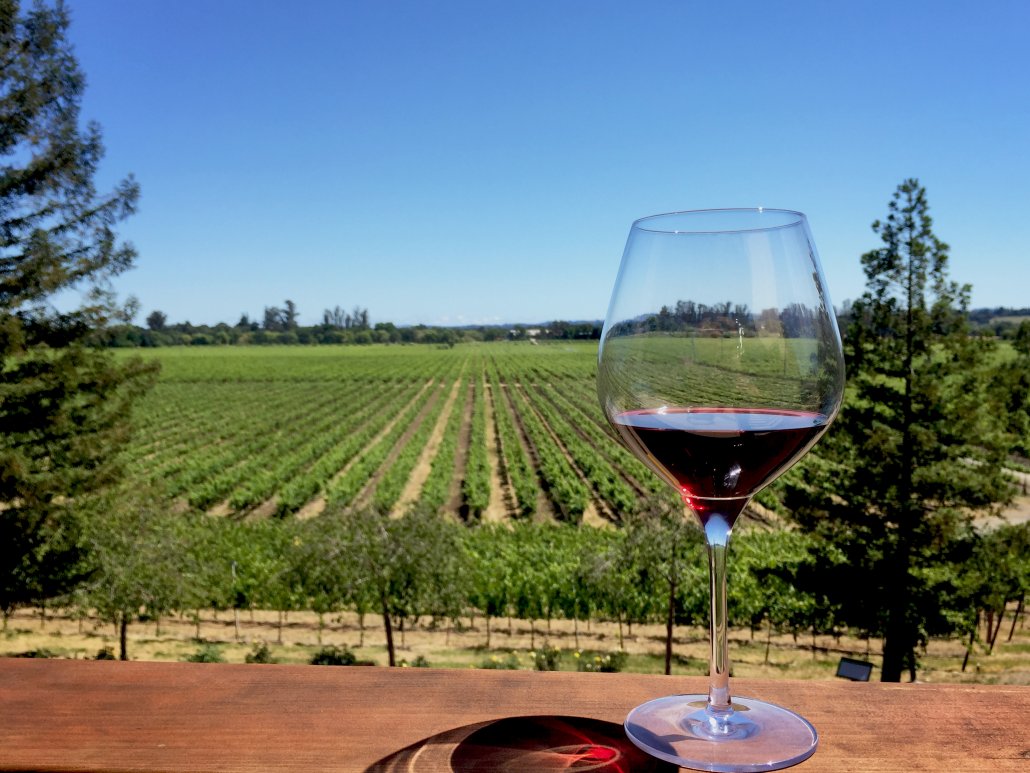 Willamette Valley
In the Willamette Valley we've encountered a different growing season than what we saw the past few years. Due again to a cold and very wet winter, the timing of vine growth has returned to a much more normal pattern, if not a little late. In many regards the return to normal for vintage 2017 mirrors what we are seeing here in California.
Bud break took place in mid to late April and bloom just finished in late June. A warming trend towards the end of bloom has helped with fruit set and our vineyard manager is very happy with crop potential. If warm weather continues as forecast, it should push vine growth and ripening to our typical timing with harvest beginning in late September or early October.
Due to the late start and generally shorter growing season in Oregon, crop loads will be carefully monitored to ensure sufficient ripening.
Across regions, we're in the midst of getting the wineries ready for harvest and keeping a close eye on vineyard progress. Veraison should be showing up in a few weeks here, and before we know it, harvest will be upon us.
~Head Winemaker, Craig McAllister