Farm-to-Table at Home: Weeknight Dinners
With the season changing, weeknight dinners at home using freshly harvested ingredients are the way to go. Being at home when the air outside is brisk and cooling down, makes it an even better time to zhuzh up an everyday meal. For the final installment of our Farm-to-Table at Home Series with Sweet C's Designs and the Freckled Italian, we're focusing on a weeknight dinner you can make at home for yourself, or a crowd, along with simple but chic ways to make your evening one to remember!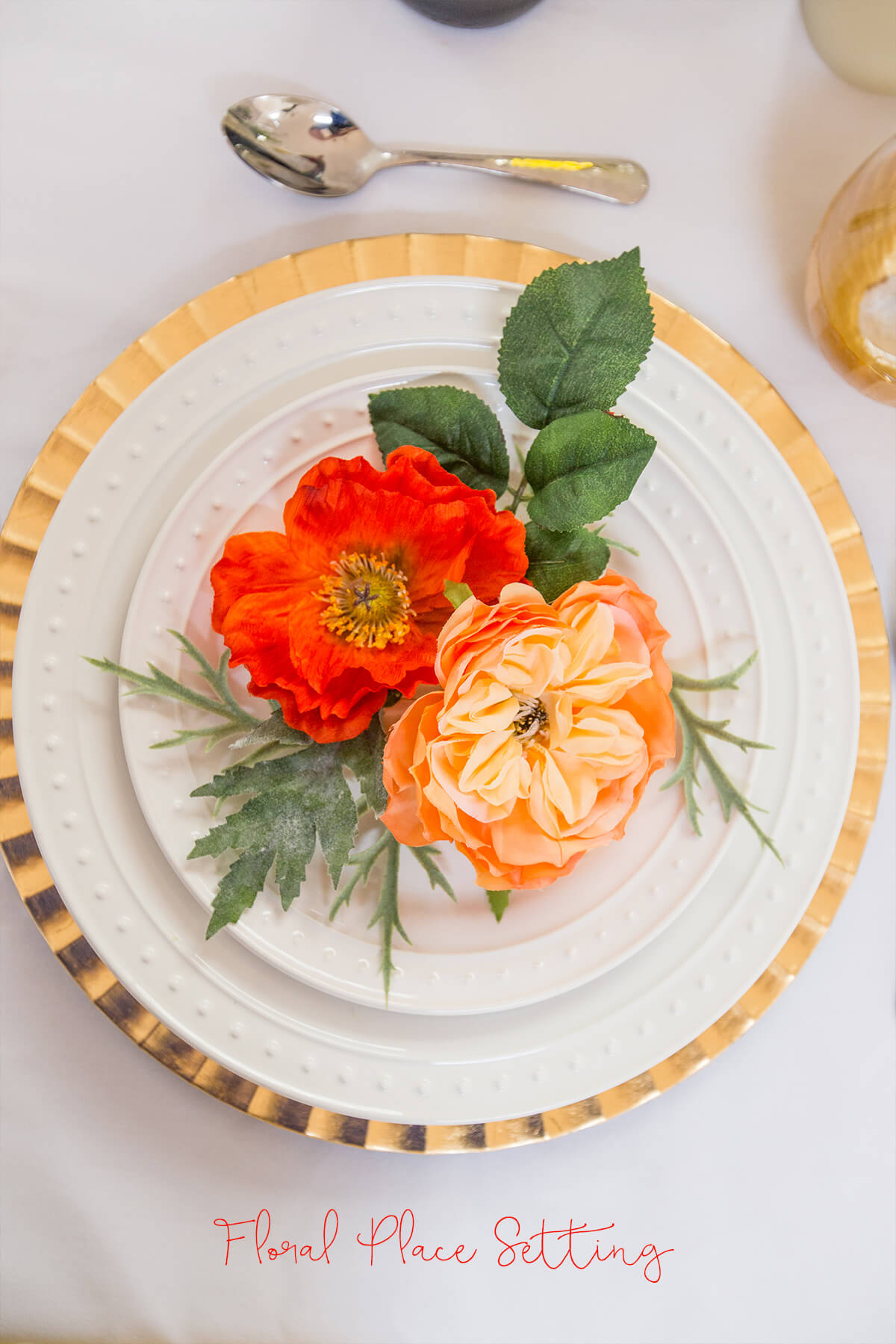 Tips for glamming up your weeknight dinners:
– Add pops of color! While it is the weeknight, and you really don't want to put a lot of effort into decorating a table, you will like having a few simple pieces on hand that brighten the setting and make sitting down for a meal just a bit more enjoyable. Silk flowers and a live-herb centerpiece are perfect for just that. Herbs add wonderful color on their own, and they're functional since you can pluck leaves for any dish you're making any time during the week to add extra flavor.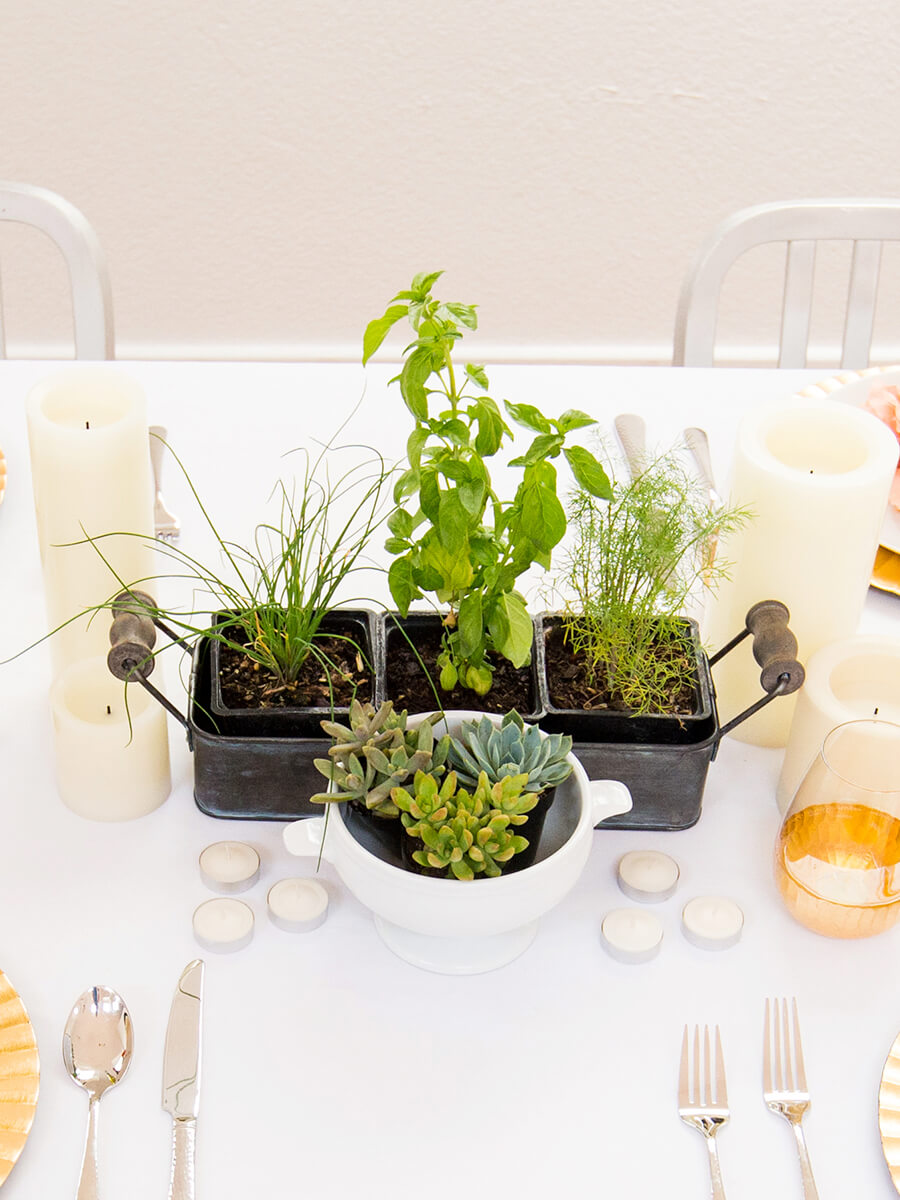 – Don't panic if you didn't pre-chill your wine!  If you've forgotten to chill your wine ahead of time, don't worry. You can wet a dishtowel, wrap it around the wine bottle, and pop it in the freezer for 10-15 minutes for a quick chill to perfection! When we met with Elizabeth Grant-Douglas, La Crema's head winemaker, she noted that Pinot Noir should be chilled slightly cooler than room temperature, and Chardonnay should be slightly warmer than refrigerator cold. Since this can require a little advance planning, investing in a wine sleeve you can keep in the freezer (we love Le Creuset's wine sleeve), or trying out the dish towel trick can work wonders when you want perfectly chilled wine fast.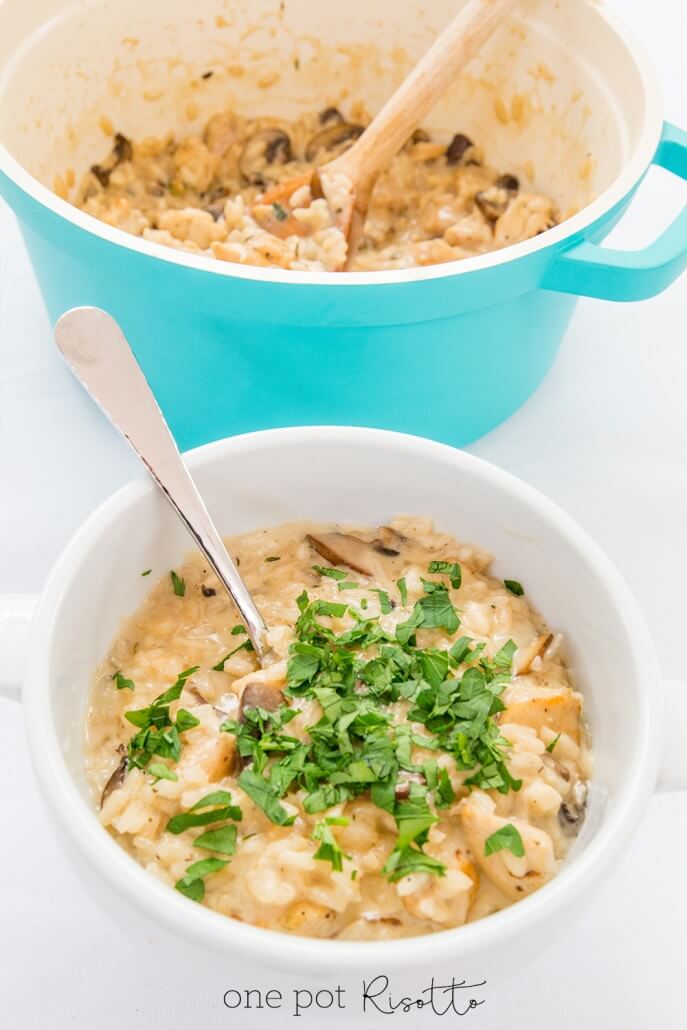 – Focus on seasonal eating. Farm-to-table meals are best when using produce that is in season. We like staple dishes, like risotto, that can be updated with a bounty of whatever is fresh locally.
– One pot wonders. The last thing anyone wants to do after dinner is slave away over dirty dishes. Simple one-pot meals let fresh, local ingredients shine and cut down on the number of pots and pans you have to clean. The one-pot risotto we made for this dinner can work as a side dish at a dinner party alongside a nice piece of fish or meat, or you can serve it as a main dish like we did. You could even toss in leftover chicken, vegetables, or mushrooms (we're partial to the perfect sauteed mushrooms we previously shared) from a past meal to this risotto, making it a great choice for those looking to eat sustainably and reduce food waste.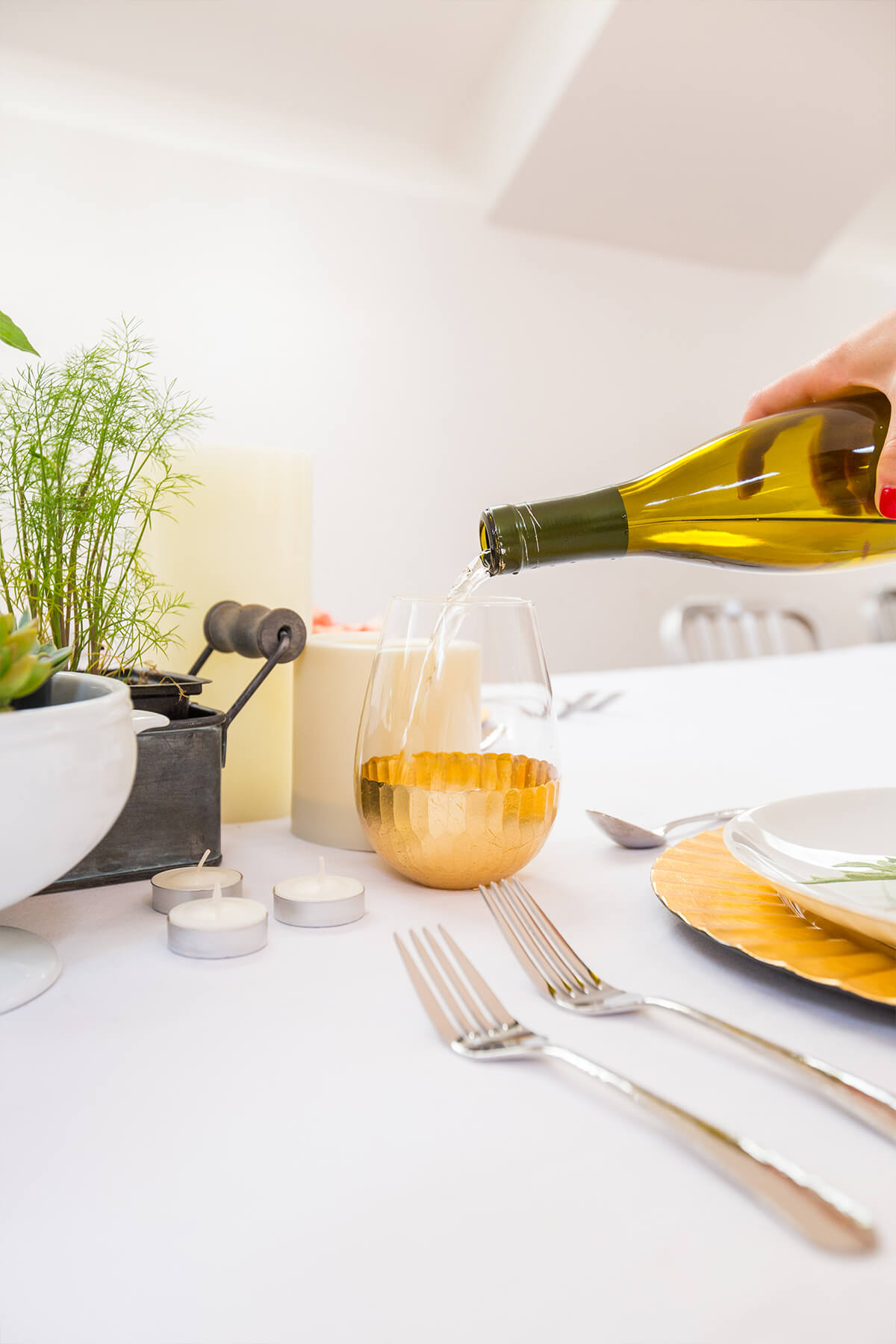 – Make big batches. Fall is the perfect time to reach out to friends to invite them for impromptu weeknight dinners, or just to make a huge helping of your favorite comfort foods and have them ready for lunch the next day. I like to buy white paper boxes (the kind you get from bakeries) to box up leftovers and add bakers twine or jute ribbon to send home with guests, or you can use these lovely printable leftover tags! Simple touches can turn leftovers into a lovely gift the next day.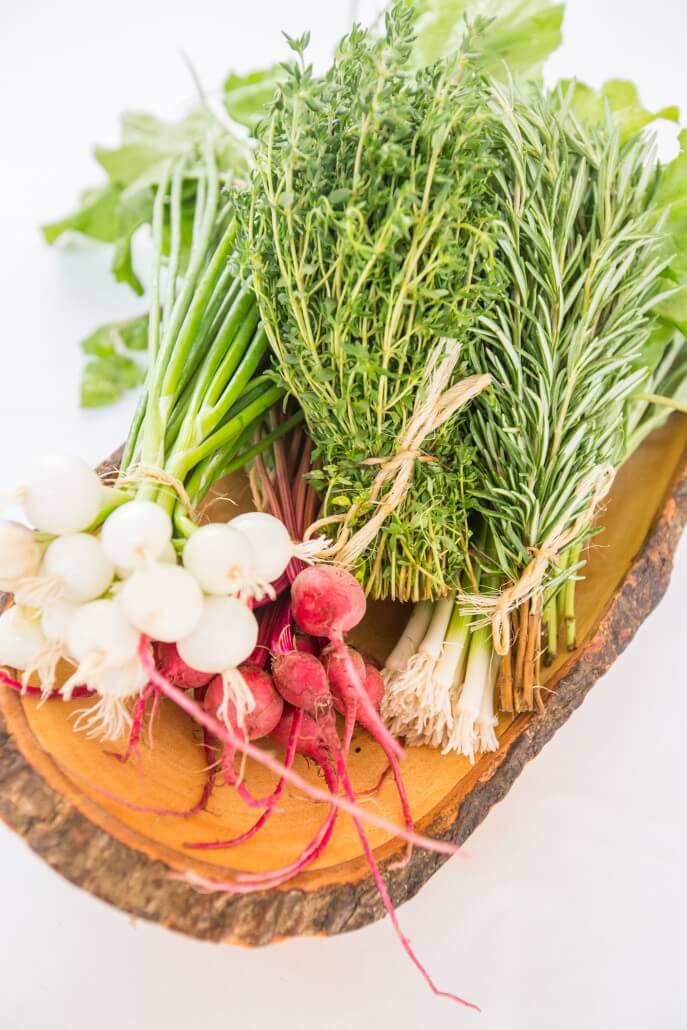 For more information on this weeknight dinner, including an absolutely scrumptious one pot risotto recipe and decoration ideas, please visit all of our posts in this series.
Farm-to-Table at Home Weeknight Dinners
Farm-to-Table at Home: Weeknight Dinners
Elegant Everyday Table Setting and Decor