White Bean Gnocchi with Mushroom Cream Sauce
One of the things I love most about cooking is the ability to adapt. Learn one recipe and from there, it can be easy to branch out into more ideas and inspiration. For example, using a base recipe and swapping out the produce based on the season. Instead of roasted broccoli, a dish could use roasted asparagus or zucchini. The possibilities are endless. My other favorite way to experiment is with core recipes, like in this white bean gnocchi. Gnocchi is typically made from potatoes or ricotta. The result is a wonderful, tender dumpling that provides a base for sauce and vegetables. For this recipe, however, the potato/ricotta is tossed out the window for a protein rich alternative: pureed white beans.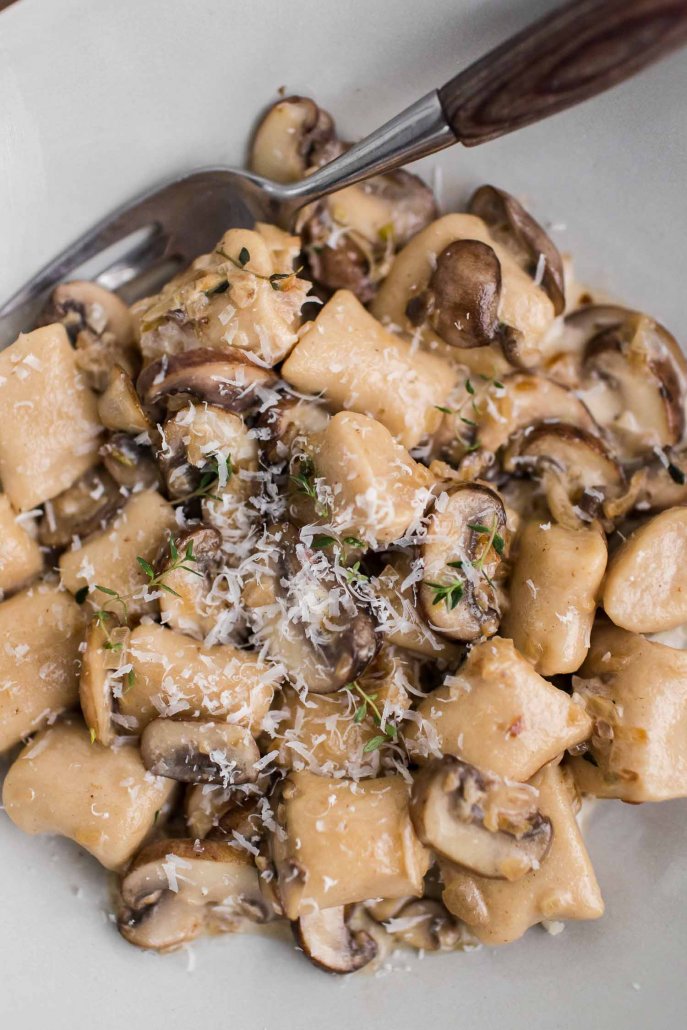 The key to this gnocchi is trusting your sense of touch. It's easy to over-flour the dough because it might seem too sticky. Just remember, as you roll out the dough, extra flour will be incorporated. It's best to leave the dough a little sticky and add flour as you roll and cut the gnocchi.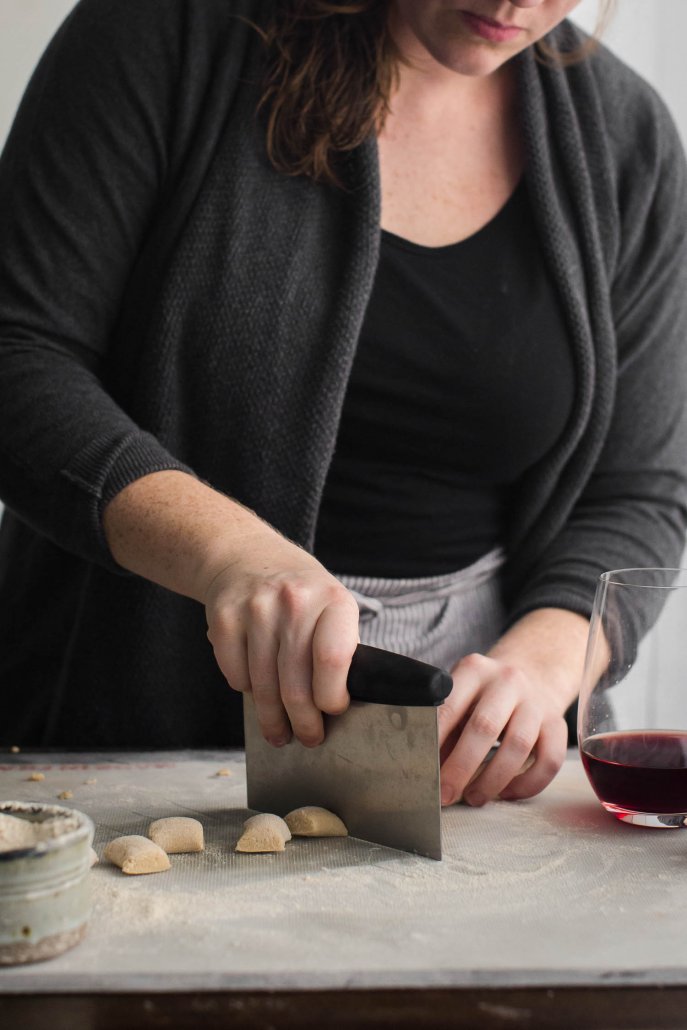 Beyond the white bean gnocchi, the sauce puts this recipe over the top. It's an easy cream sauce that features tender mushrooms- a perfect compliment to the La Crema Monterey Pinot Noir. The earthiness of the beans and mushrooms pair perfectly with the darker fruit tones of the wine. This pairing is the perfect example of a lovely vegetarian dish paired with a red wine.
Of course, if you're not a mushroom lover, there's a cauliflower version paired with the La Crema Monterey Chardonnay over on Naturally Ella. Two options, one gnocchi- a perfect date night in!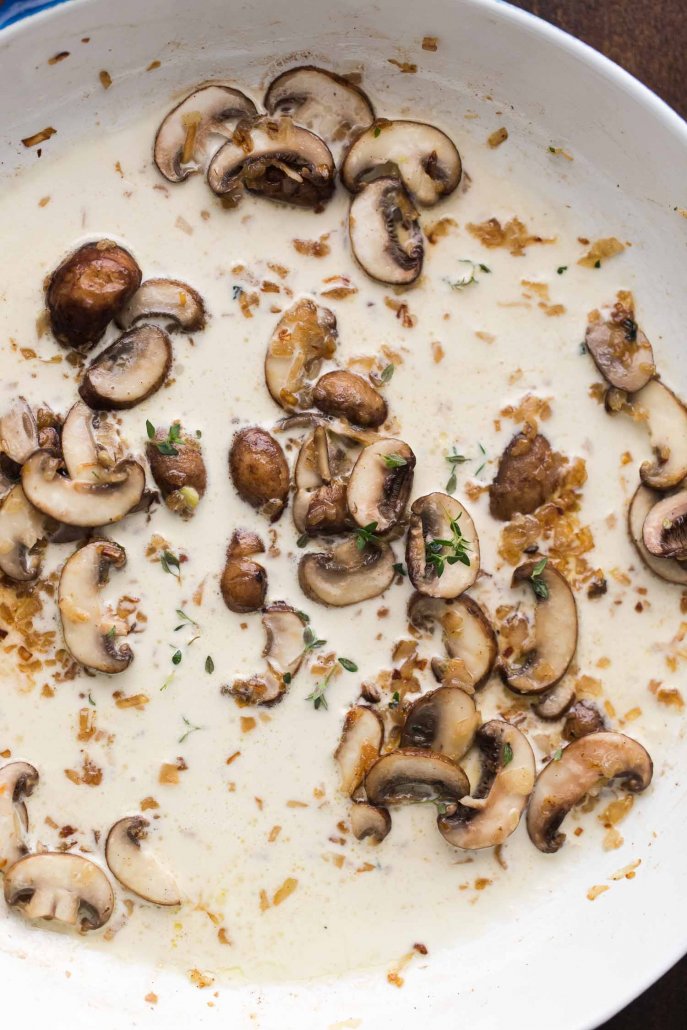 White Bean Gnocchi with Mushroom Cream Sauce
Author: Erin Alderson
Recipe type: Dinner
Prep time:
Cook time:
Total time:
Serves: 4 servings
Ingredients
Gnocchi

1 cup great northern beans beans, drained and liquid reserved

1 large egg

1/4 teaspoon salt

1/2 cup to 1 cup white whole wheat flour

Mushroom Sauce

1 tablespoon butter

3 tablespoons minced shallots

2 cups sliced cremini mushrooms

1/2 cup heavy cream

2 teaspoons fresh thyme

1/4 cup shredded parmesan
Salt, to taste
Pepper, to taste
Instructions
In a food processor, combine the white beans in a food processor with 2 tablespoons of the reserved liquid. Puree, adding more liquid, until the white beans are smooth. Add in the egg and salt, pulsing until the egg is well incorporated.
Continue to pulse and add ½ cup of flour. Add more flour as needed until the mixture forms a soft dough (the dough should still feel be tacky, just use more flour on your hands and surface). Place onto a surface covered in flour. Divide dough into three balls and roll each out into 1″ ropes and cut gnocchi 1″ at a time.
Bring a large pot of salted water to a boil. Place half the gnocchi in the boiling water and let cook for 5-6 minutes. Gnocchi should be tender and cooked through.

While the gnocchi are cooking, make the mushroom sauce. In a large skillet, melt the butter over medium heat. Add the minced shallots and cook until fragrant and translucent. Stir in the mushrooms and cook for another 5 to 6 minutes, until the mushrooms have softened. 

Once the mushrooms are tender, stir in the cream, thyme, salt, and pepper. Cook over low until the sauce has thickened slightly, 3 to 4 minutes. Stir in the parmesan followed by the cooked gnocchi. Plate and serve with a sprinkle of fresh thyme and parmesan.