Winter Skillet Nachos with Cauliflower "Parm" (dairy-free)
Hi all! It's Gab from Artful Desperado. How you doin? Over here we are semi-frozen with some early winter super cold weather (rare for west coasters!), so you most definitely will find us hiding under a pile of blankets. Since we are all going to start hibernating pretty soon (read: carbo-loading) I thought of making a snack/meal/best-dinner-ever: nachos! But obvi, with a bit of a twist and an extra touch of nutrition (no fake cheese): Winter Skillet Nachos with Cauliflower Parm.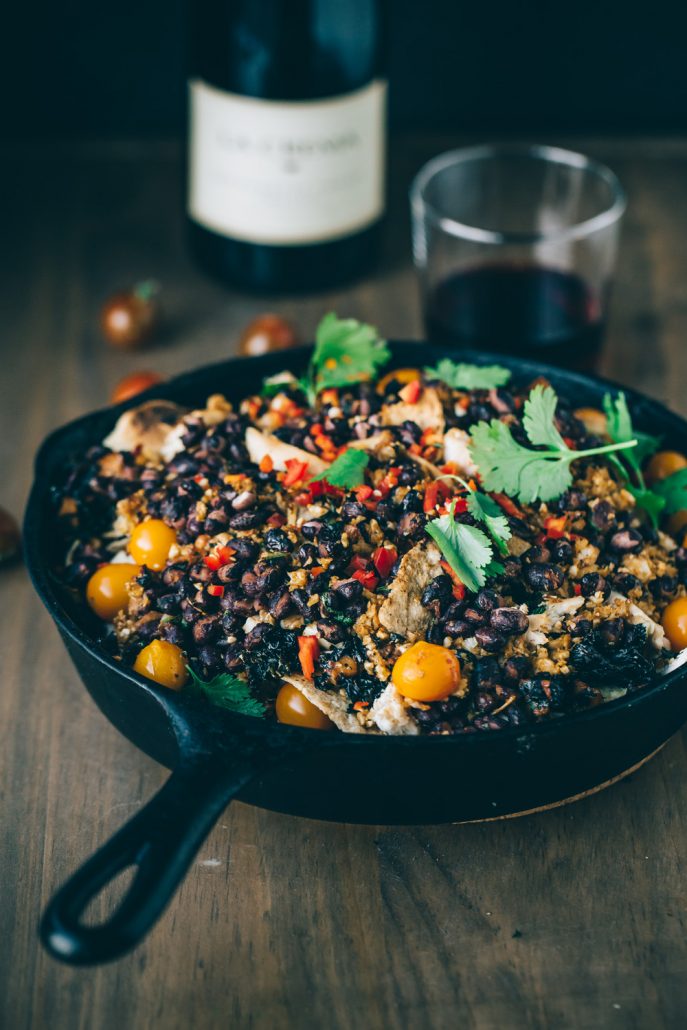 These winter skillet nachos are packed with braising greens (stuff like chard and kale), spiced black beans (with chipotle), chanterelle mushrooms (um yaaas), rotisserie chicken, and cauliflower "parm" which is the best thing ever, but you can always sub for the real deal if you feel like it.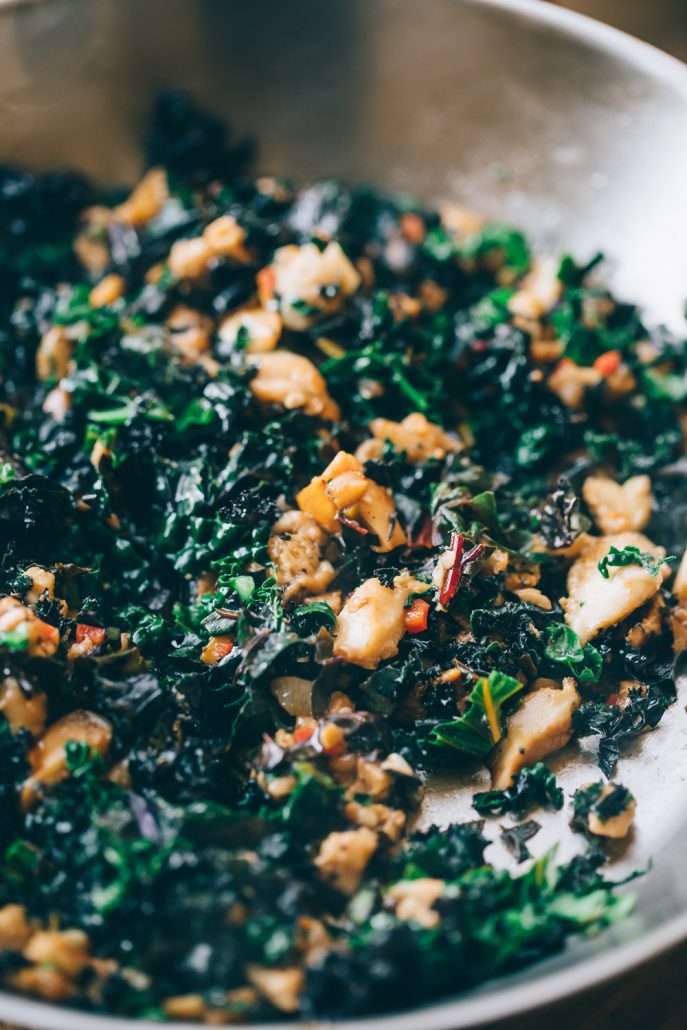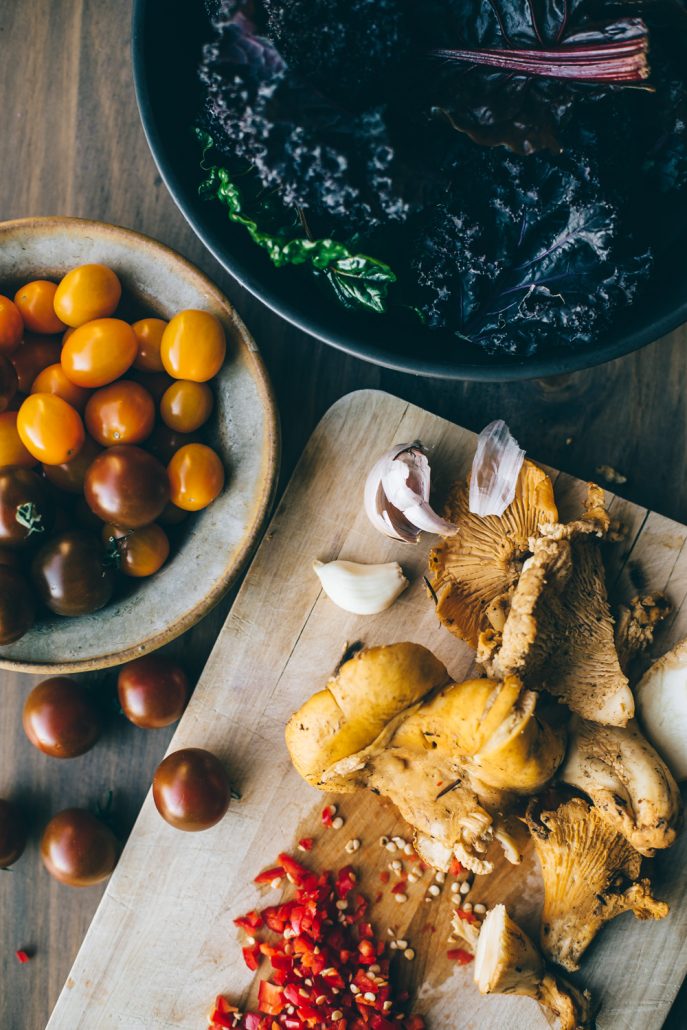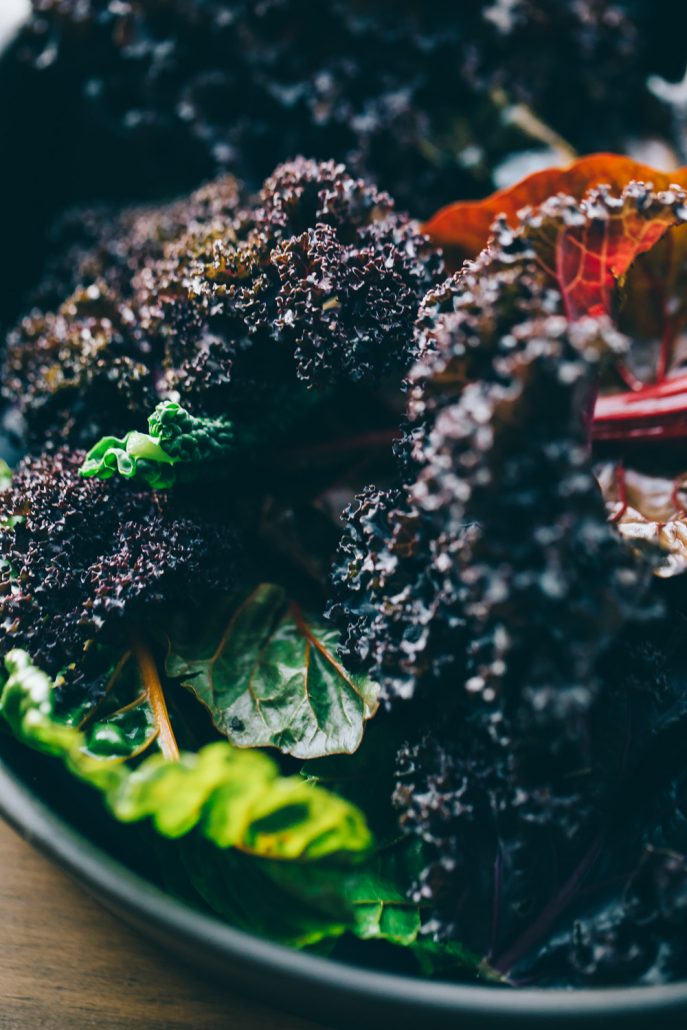 Since there's a lot of spice in this dish, we need something with round, full flavors to go along with it. Queue the Willamette Valley Pinot Noir. This Pinot has really nice balance of fruity and earthy notes and just the perfect amount of acidity that makes this dish ah-mazingly tasty. Especially since the veggies complement the freshness in the wine. And, to be honest, this Pinot is perfect to sip on it's own, but hey, why not pair it with some winter skillet nachos.
Ok so how about we make'em? Grab your skillet and let's get'er done!
Winter Skillet Nachos with Cauliflower "Parm"
Author: Gabriel Cabrera
Recipe type: Main
Prep time:
Cook time:
Total time:
Serves: 4
Ingredients
For the parm:
1/2 head cauliflower, trimmed and roughly chopped
1/4 cup nutritional yeast
For the beans:
2 cups cooked black beans
1 chipotle chile in adobo, chopped
2 teaspoons ground coriander
1 teaspoon ground cumin
1 tablespoon dry oregano
2 teaspoons salt
1 teaspoon pepper
1 tablespoons extra virgin olive oil
For the greens:
1 cup chantrelle mushrooms, chopped
2 cups mixed winter greens, chopped
2 garlic cloves, minced
The rest of ingredients:
Tortilla chips
1/2 rotisserie chicken, meat shredded
Cherry tomatoes
Instructions
Place the cauliflower and nutritional yeast in a food processor and pulse until you get little bits that look like parm, don't puree it! Set aside.
In a small bowl mix all the black bean ingredients, taste for seasoning and set aside.
In a pan with some olive oil, sauté the greens with the mushrooms and garlic until wilted. Season with pepper and salt and remove from the heat.
To build the nachos: place some of the cherry tomatoes at the bottom of your skillet, add chicken, the spiced beans, cauliflower parm, and tortillas, then repeat until you finish all the ingredients. Bake in the oven for 20-25 minutes at 350F until top is golden brown and tomatoes start to burst. Serve with cilantro and top with more chillies if you like extra heat.
Needless to say, after I made this skillet which serves 4, my friend and I devoured it in minutes, HA! Tis the season! Enjoy.