Yogurt Marinated Apricot Chicken Skewers
The sunshine is still going strong which means there's still plenty of time to make all of those summer-time dishes that we all love so much; which for me means more fruit cobblers and grilled meat dishes. As of late, these yogurt marinated apricot chicken skewers have been a favorite meal of mine since they uniquely combine moist, flavorful chicken with the bursting sweetness of charred apricots.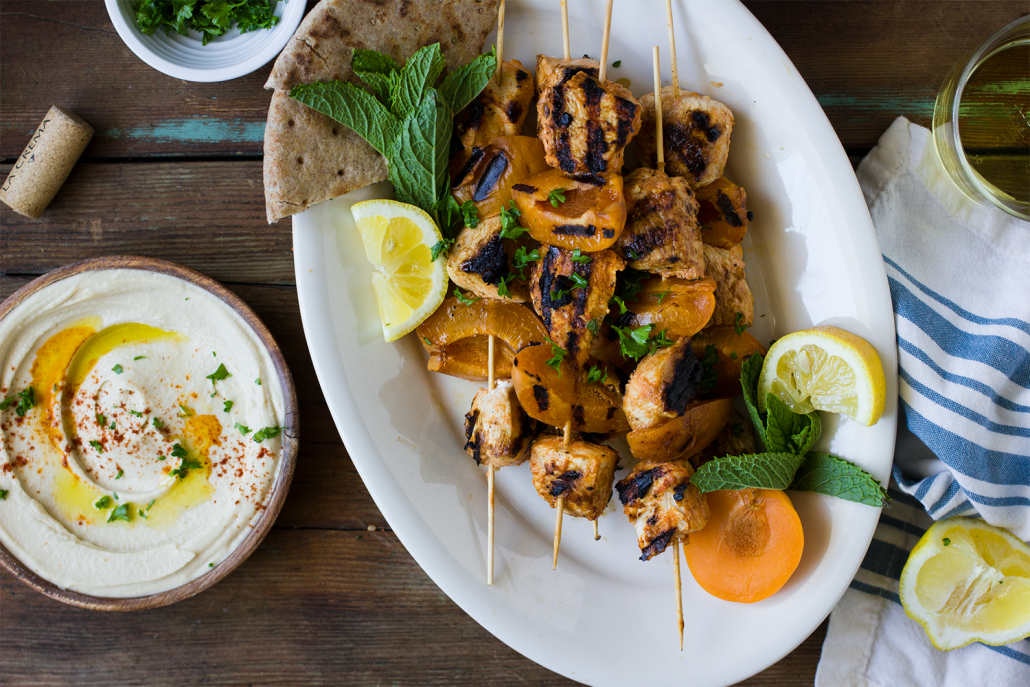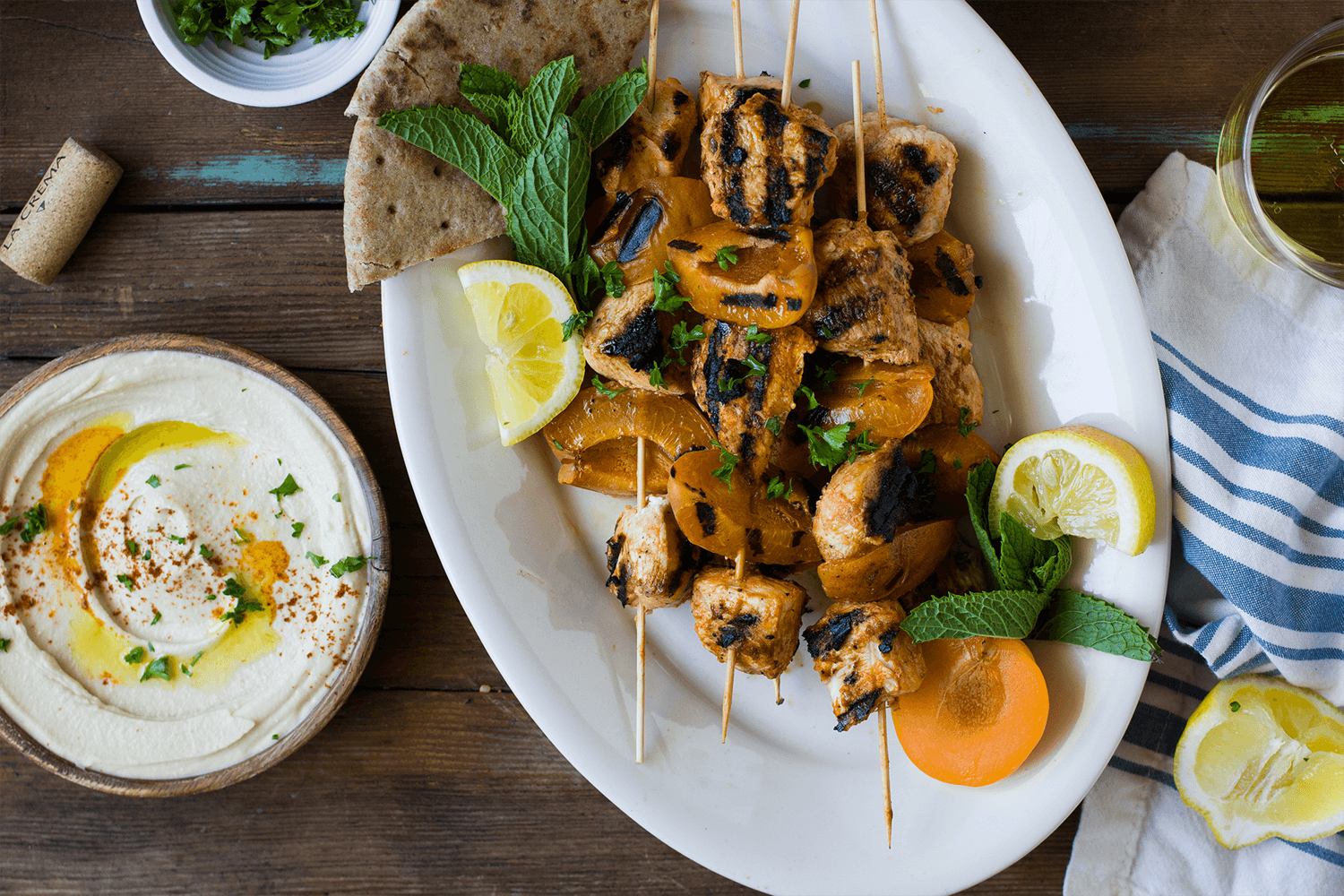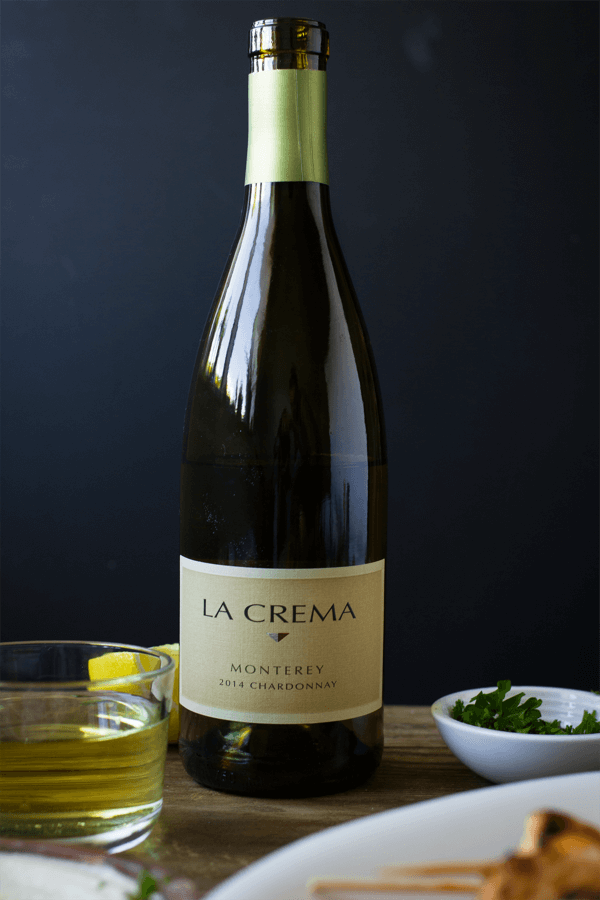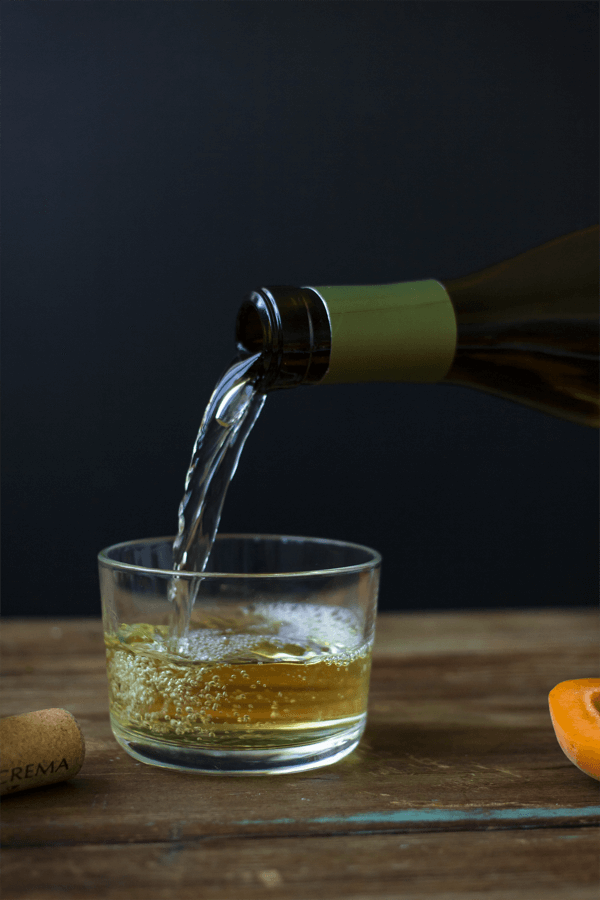 Now, as much as I would love to have an outdoor grill, I instead employ my trusty cast iron grill pan for dishes such as these; so feel free to use whichever method works best for you. No matter which way you decide to cook these skewers, I promise you that you'll end up with something delicious.
These skewers do pack a tiny bit of heat, but by no means is it overwhelming, especially since I found that a glass of La Crema's Monterey Chardonnay is the perfectly balanced wine to sip alongside these juicy chicken skewers. I really love this particular wine; it's bright and crisp flavor makes this my drink of choice to enjoy during a warm summer night.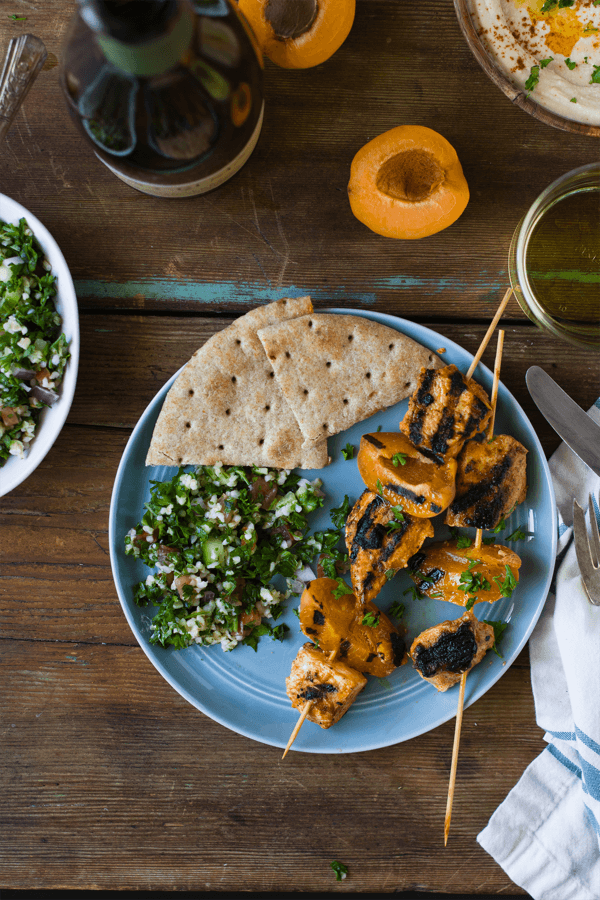 Yogurt Marinated Apricot Chicken Skewers
Author: Kristan Raines
Recipe type: Dinner
Serves: 4
Ingredients
1 1/2 lb chicken breast, or boneless chicken thighs, cut into 1 1/2 inch pieces
3/4 cup greek yogurt
3 tablespoons olive oil, plus extra for grill
4 cloves garlic, minced
1 1/2 teaspoon smoked paprika
1 teaspoon cayenne pepper
2 tablespoons fresh lemon juice
1 1/2 teaspoon cumin
1 teaspoon salt
1/2 teaspoon pepper
3 tablespoons tomato paste
8 bamboo skewers
4 apricots, pit removed and quartered
Instructions
Whisk all of the ingredients together in medium bowl until combined, then pour into a medium sealable plastic bag. Add the cubed chicken and massage a bit to evenly to ensue the chicken is evenly coated with the yogurt marinade. Place the plastic bag in the refrigerator for 2-3 hours to marinate.
Begin to soak bamboo skewers at least 30 minutes before you are ready to grill the chicken.
Remove the chicken from the plastic bag and skewer one cube of chicken followed by one quarter of an apricot onto the skewer. Repeat this order one more time, then add a third piece of chicken and set aside. Repeat this process until eight skewers have been assembled.
Season the chicken with a bit of salt then place the skewers onto either a lightly greased outdoor grill, or into a lightly greased grill pan that has been set to medium high heat. Cook the skewers for eight to ten minutes, rotating halfway through. Check chicken and cook for an additional minute if necessary. Remove skewers from grill once the chicken is cooked through and their juices run clear.
If you are looking for a particular side to serve with our yogurt marinated apricot chicken skewers, make sure to head to The Broken Bread to get my recipe for a simple tabbouleh salad that you can make while your chicken is marinating.