Baby Lettuce Salad with Goat Cheese & Strawberries
Full of freshness, this baby lettuce salad with goat cheese and strawberries is the perfect way to kick off a meal or enjoy on the side.
Salads don't really need to be complicated to be satisfying — that's the great thing about them after all! As part of our Southern-inspired menu, we opted for this simple spring salad that is easily enjoyed on the side with the other dishes on our menu.
This recipe is such a breeze to assemble since it's just 5 key ingredients: mixed baby lettuces, sliced strawberries, almonds (marconas work best), goat cheese crumbles and sliced mint. All it needs is a drizzle of olive oil and balsamic, a sprinkle of flaky salt (like Maldon Sea Salt) and you've got yourself a simple spring salad. The sweetness from the strawberries, the tangy goat cheese and crunchy almonds all harmonize together, creating satisfaction in every bite.
We decided to pair this with the Monterey Chardonnay since the citrus and tropical notes in the wine along with its bright minerality made it a perfect choice for a simple baby lettuce salad.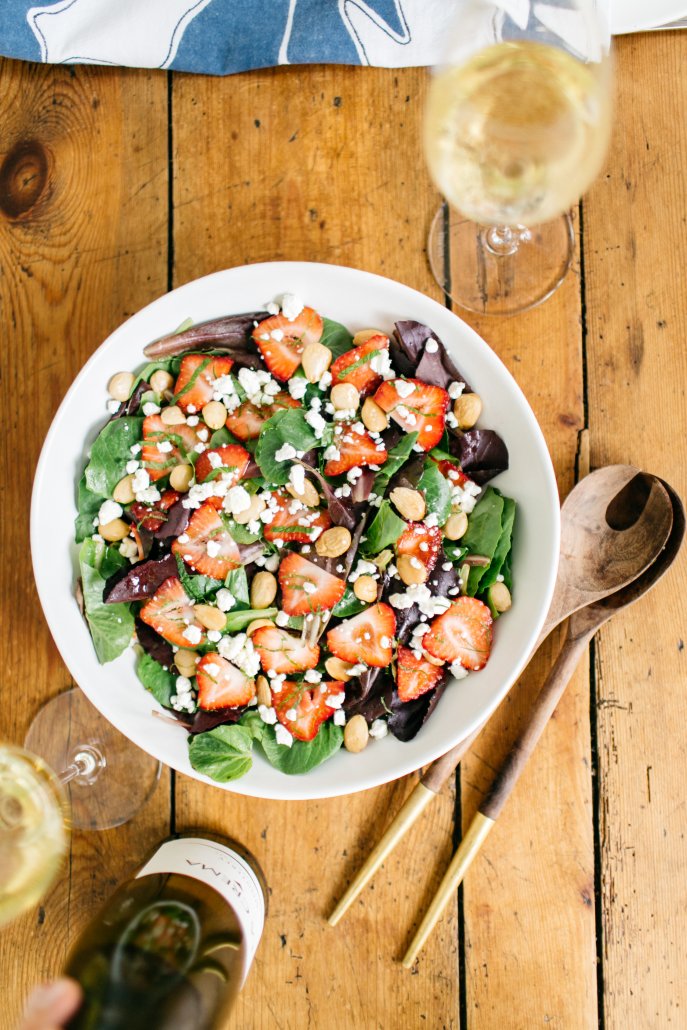 Baby Lettuce Salad with Goat Cheese & Strawberries
Author: Camille Styles
Recipe type: Salad
Serves: 6
Ingredients
8 cups mixed tender lettuce (butter, arugula, red leaf, baby green oak, spinach, etc.)
1 cup strawberries, rinsed and hulled
1/3 cup marcona almonds, roughly chopped
4 ounces soft crumbled goat cheese
¼ cup mint leaves, chopped
2 tablespoons white balsamic vinegar
1 tablespoon honey
1 teaspoon Dijon mustard
3 tablespoons extra-virgin olive oil
sea salt and freshly ground pepper
Instructions
Wash and dry the lettuces, then tear into bite-sized pieces in a large bowl. Quarter the strawberries lengthwise, then add them to the bowl with the marcona almonds.
In jar, combine vinegar, honey, Dijon, and olive oil. Shake to combine, then season with salt and pepper.
Add just enough dressing to the salad to lightly coat the lettuce leaves. Toss gently, then top with goat cheese crumbles, mint, and a bit more sea salt.
Watch our video to see how easy it really is to assemble: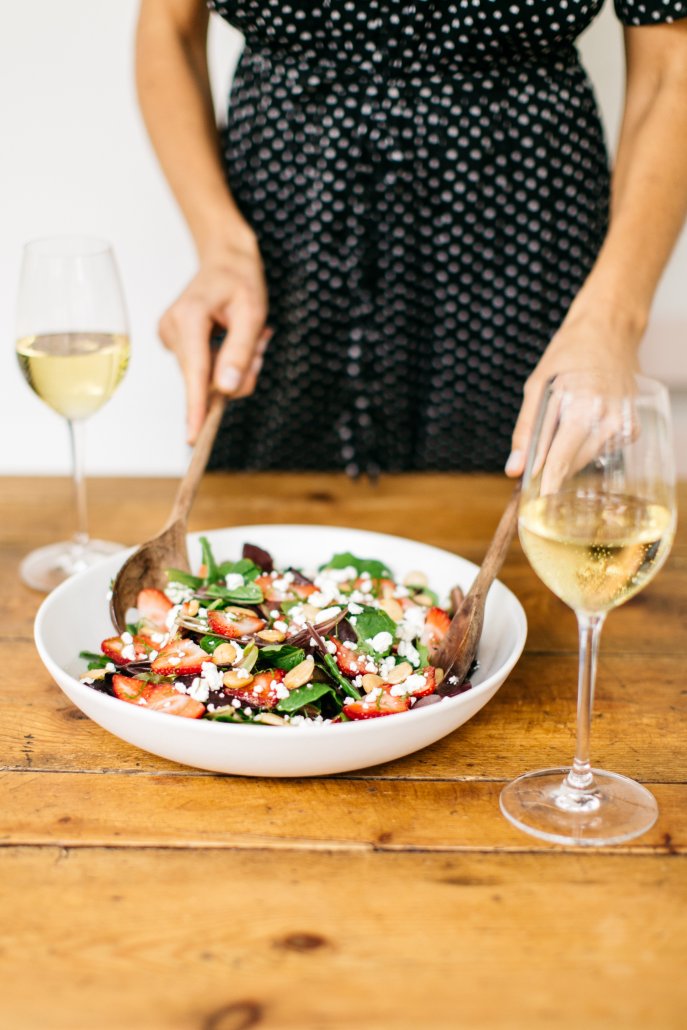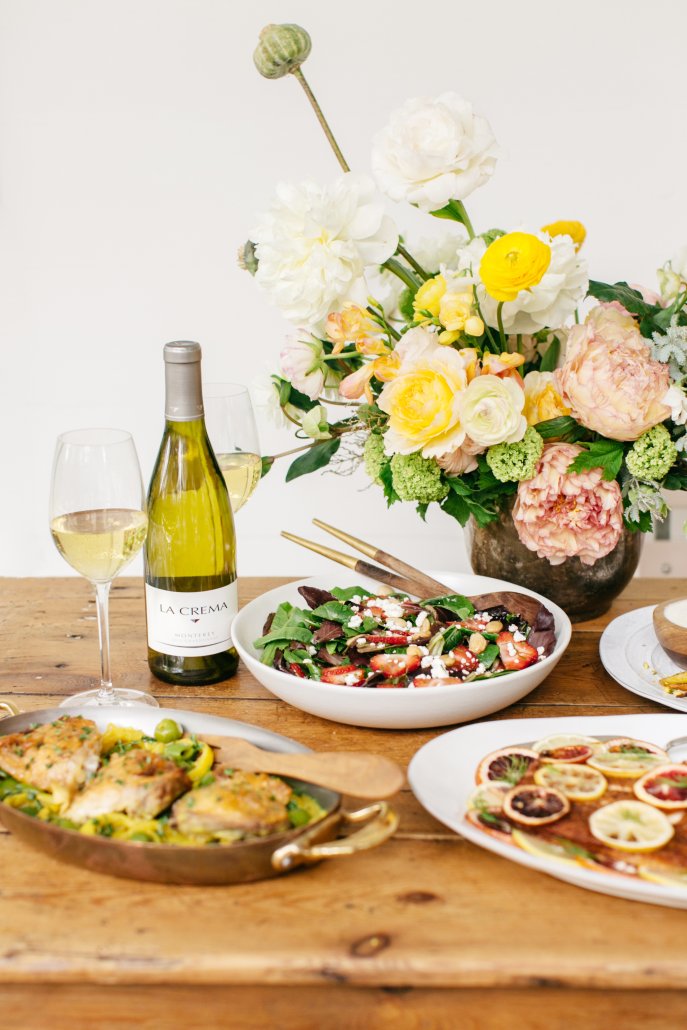 Spring Entertaining Recipes:
Rainbow Carrots with Yogurt and Pistachios
Braised Chicken Thighs with Olives, Lemon and Thyme
Roasted Wild Salmon with Citrus, Chilies and Herbs