Baked Brie with Figs, Walnuts, and Ancho Chili Honey
Is it time to start singing fa-la-la-la? No? Ok, fine, maybe not just yet, but soon enough you'll be thinking about it, trust me. You know what you'll also need to start thinking about? Entertaining. Yup, the E word some of you (us) may dread.
There's nothing wrong with entertaining, as long as you have everything ready on time, otherwise all hell will break loose. Lucky for you, we have put together a couple winter recipes for simple gatherings that will help you feed your guests. We'll also give you some wine suggestions that pair well with these nibbles and side dishes; all in all, your guests will be fed and wine-d, and that sounds like a pretty successful gathering!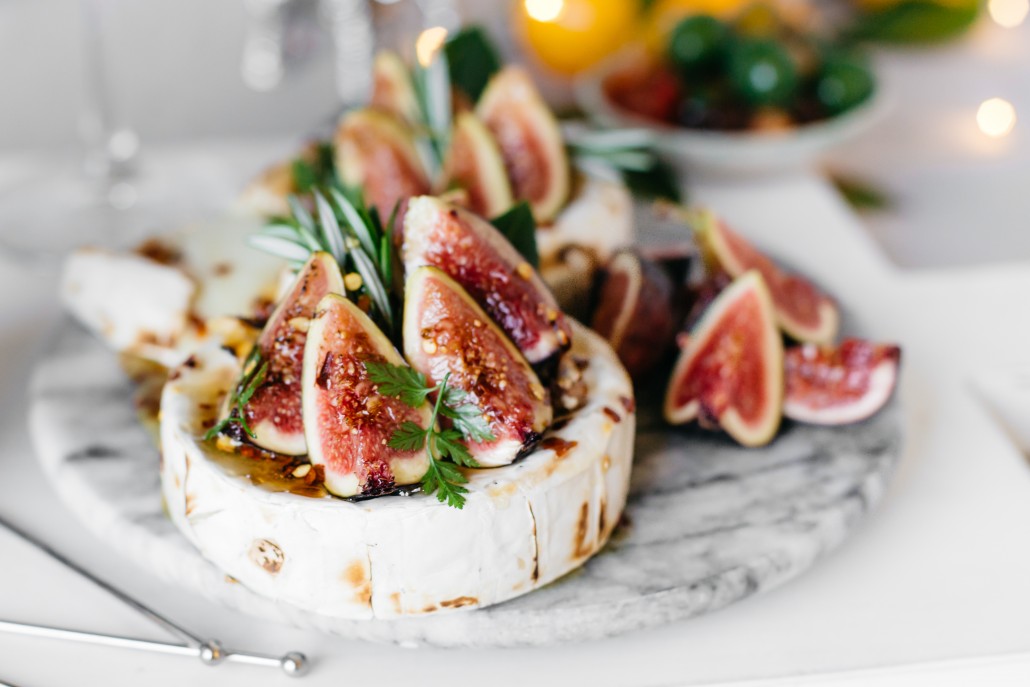 A baked brie is a classic staple of the holiday season, but it doesn't have to be a boring one. This recipe has all the gooeyness we like from a baked brie, plus some tasty figs (which also look awesome on a holiday table), walnuts for crunch factor, and a generous drizzle of ancho chili honey, which packs a nice kick of heat.
Our pairing for this nibble is La Crema's Willamette Pinot Noir which has some great fruity notes, with a touch of spice – these two flavors will ride along the brie like best buddies.
Baked Brie with Figs, Walnuts, and Ancho Chili Honey
Author:
This easy appy packs a nice little kick with the ancho chili honey and is all kinds of tasty with a killer combo of spicy, sweet, and salty.
Ingredients
1 small wheel of brie cheese (choose your favorite kind, I recommend something mild)
1 cup figs, cut in quarters
¼ cup walnuts, roughly chopped
1 rosemary sprig
¼ cup honey
1/2 dry ancho chili, crushed (if you can't find ancho chili, use 1 teaspoon of chili flakes)
Salt and pepper to season
Instructions
Preheat the oven to 400F
Place the brie cheese on a baking sheet with parchment paper and top with figs and walnuts. Bake the whole thing in the oven for 10-12 min until brie is soft and walnuts are toasted (be careful not to burn them). Remove from the oven and let it stand for a couple minutes before plating it.
In a small bowl combine the honey with the crushed ancho chili.
To plate the brie, use a large spatula or fish turner to remove it from the tray. Once plated, top the brie with the rosemary sprig, and drizzle generously with the ancho chile honey. Sprinkle some sea salt and cracked pepper to season.[br]
Serve the warm brie with a side of bread or as is and let your friends indulge in this great oozy nibble.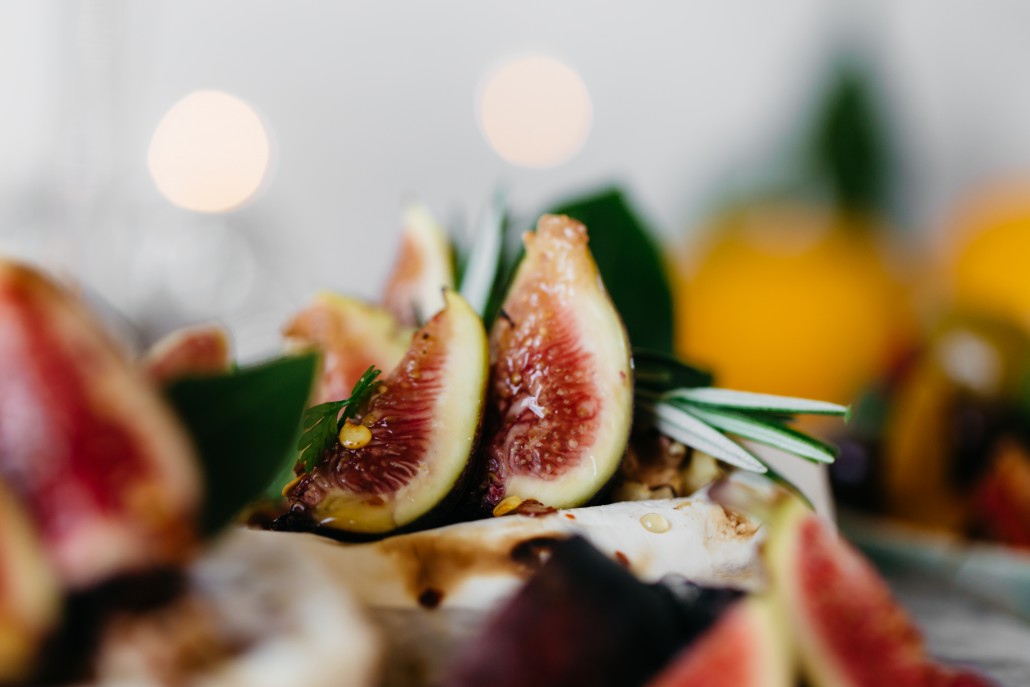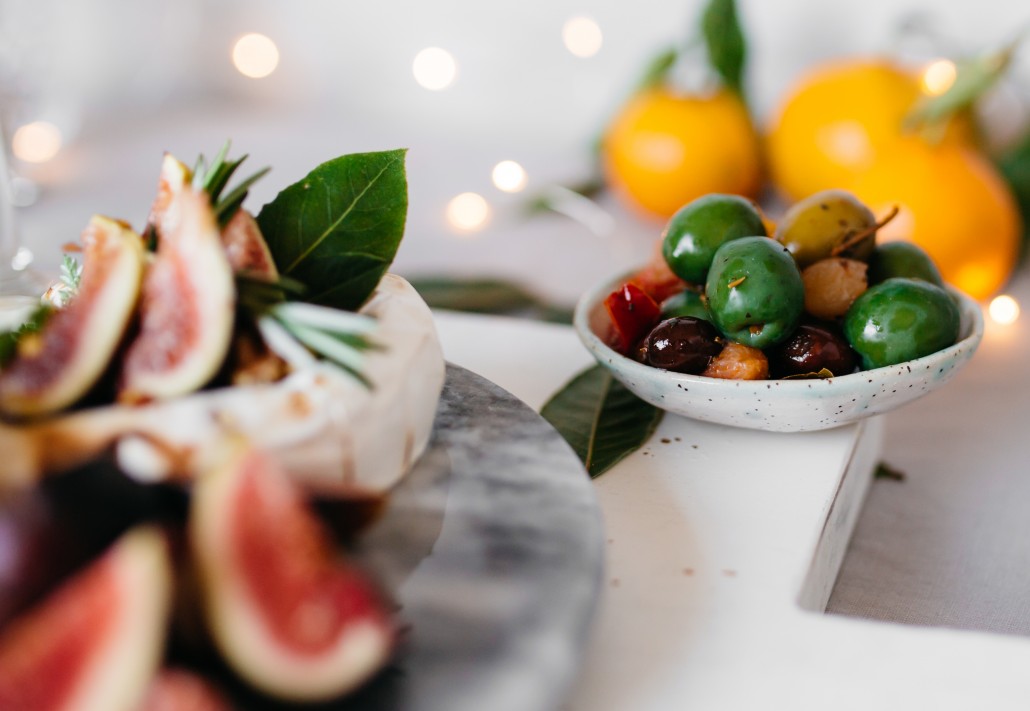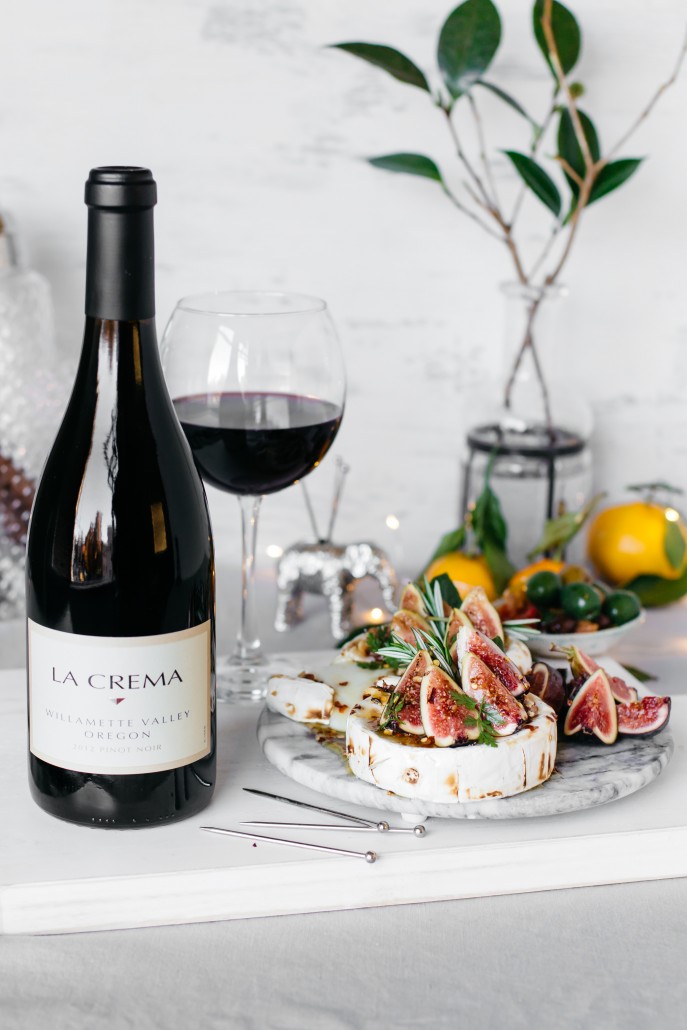 Next up is the perfect communal dish to share with friends and family for holiday gatherings — Winter Panzanella.