Beachside Dinner Party
Is there anything better than tasting phenomenal wines and eating delicious fresh food while watching the waves crash against a gorgeous beach? We have a four-course menu (and tons of tips) for creating your own beachside dinner party.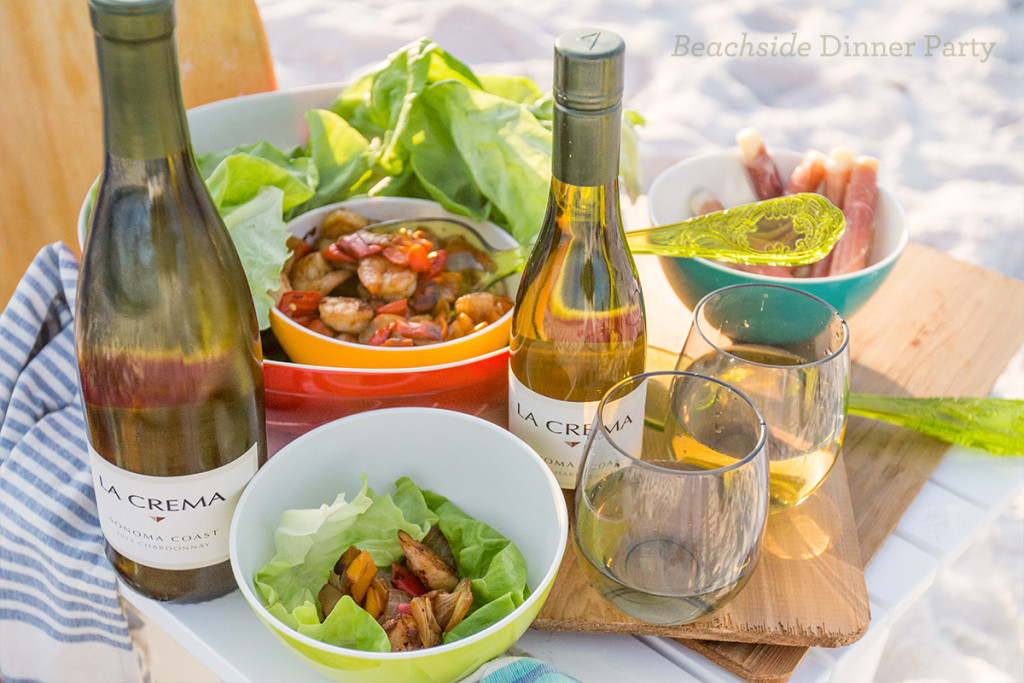 With summer heating up, we decided it was time to head to the beach to cool off and enjoy some delicious food, great wine, and an amazing sunset by the beach. I've been seeing fun detailed beach parties all over Pinterest lately, and wanted to add an easy, fresh, and fun relaxed twist on the elegant beach dinner trend.
This dinner party menu is full of flavor, but easily transportable. It can can even be cooked at the beach if your beach has grills or allows for bonfires! It's also simple to set up, so you can spend your time enjoying yourself instead of fussing over details. I'm also including lots of tips to keep your food sand-free—a major concern for beachside meals.
And did I mention a killer hack for transporting party through the sand without making a ton of trips?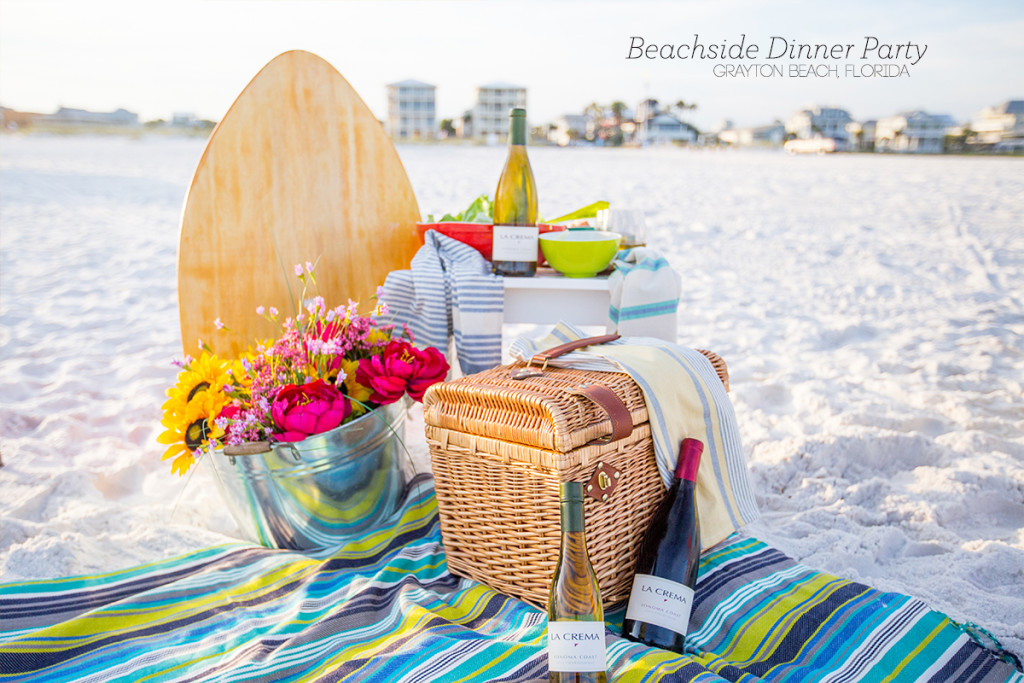 First up, the star of the party: The wine and food!
I'm pairing some of my favorite La Crema wines: Pinot Gris, Chardonnay, Pinot Noir, with these four dishes. While I've suggested pairings for each dish, each dish works individually with different wines!
It is fun to taste how different flavors in the food accentuate different notes in the wine- and makes for fantastic dinner party conversation. I love to talk to friends about how the flavors change based on food pairings, and what notes (earthy, oaky, citrus, fruit, tobacco, leather, etc.) we taste when trying wine with different pairings.
This menu is a perfect way to taste with La Crema's wines- and the perfect way to unwind with friends for an unforgettable night!
Beachside Dinner Party Menu
Prosciutto Wrapped Mozzarella Sticks
Shrimp and Snapper Fajita Lettuce Wraps
Gulf Coast Rosemary and Key Lime Snapper
Four Ingredient Key Lime Cakes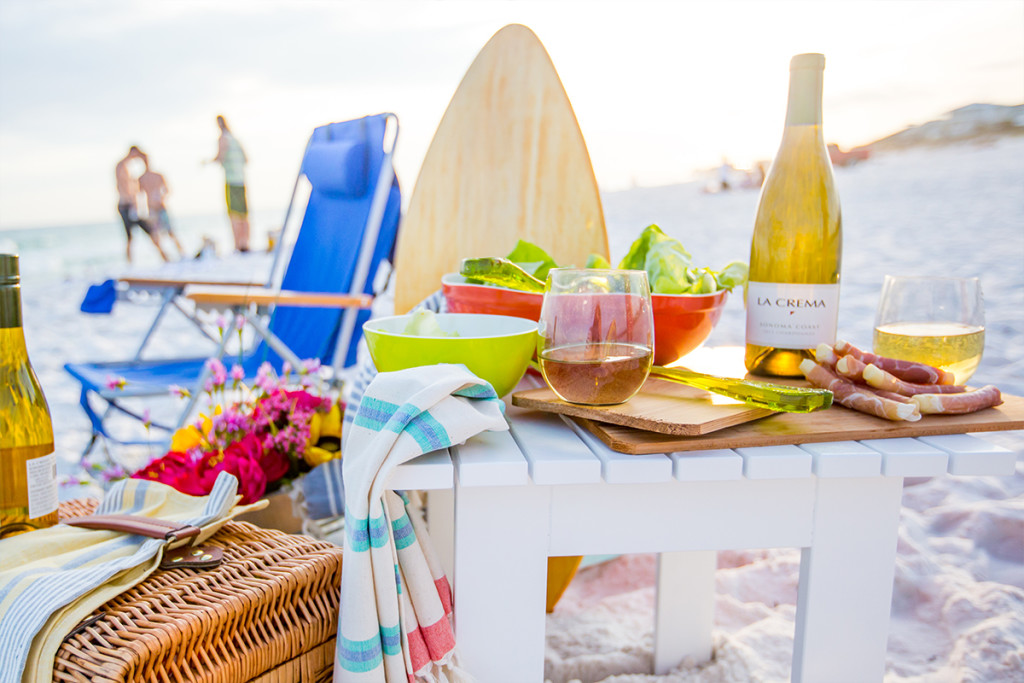 Tips and Tricks to an effortlessly elegant beach party:
Save your muscles by carting everything in one trip! If you have a bike trailer (the kind that haul children around and attach to a bike), it makes for a perfect beach wagon! Bike trailer tires are further set apart than a traditional wagon, which makes it easier to pull through sand. They also have zip-up screens and belts to keep everything safe and secure; making them perfect for hauling food, plates, cups, and wine!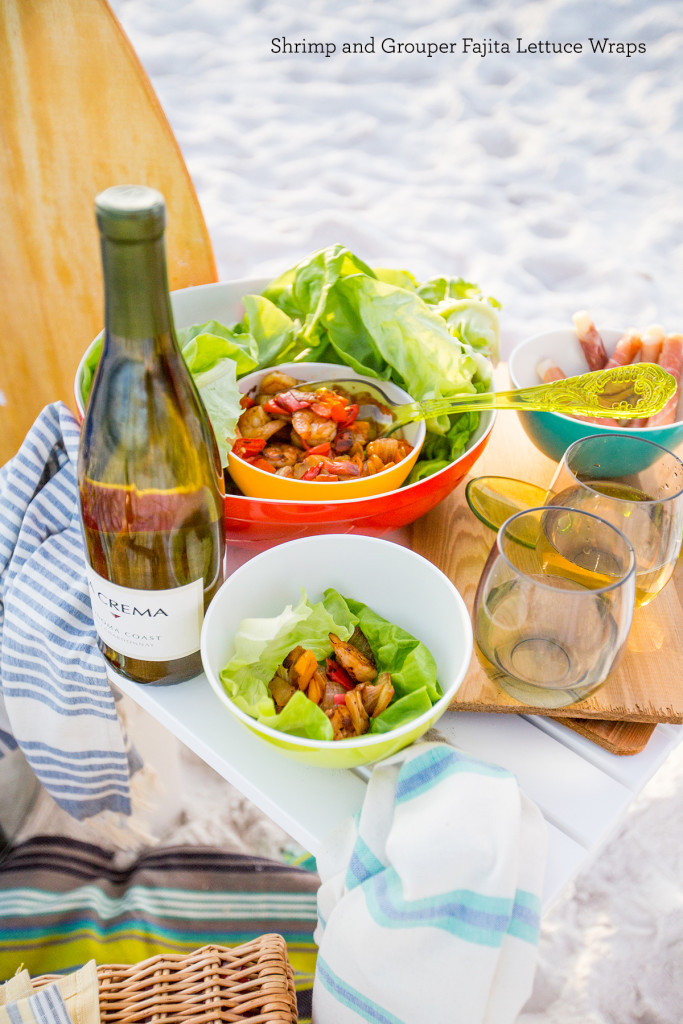 Plates can be tricky and unsafe at the beach. And some beaches have a glass-free rule. I opt for natural, lightweight items to use as plates: Cedar grilling planks that come 12 to a package make for beautiful plates, as do large conch shells. I also stocked up on a few brightly colored melamine bowls and plates that are sturdy, light, and make for easy cleaning.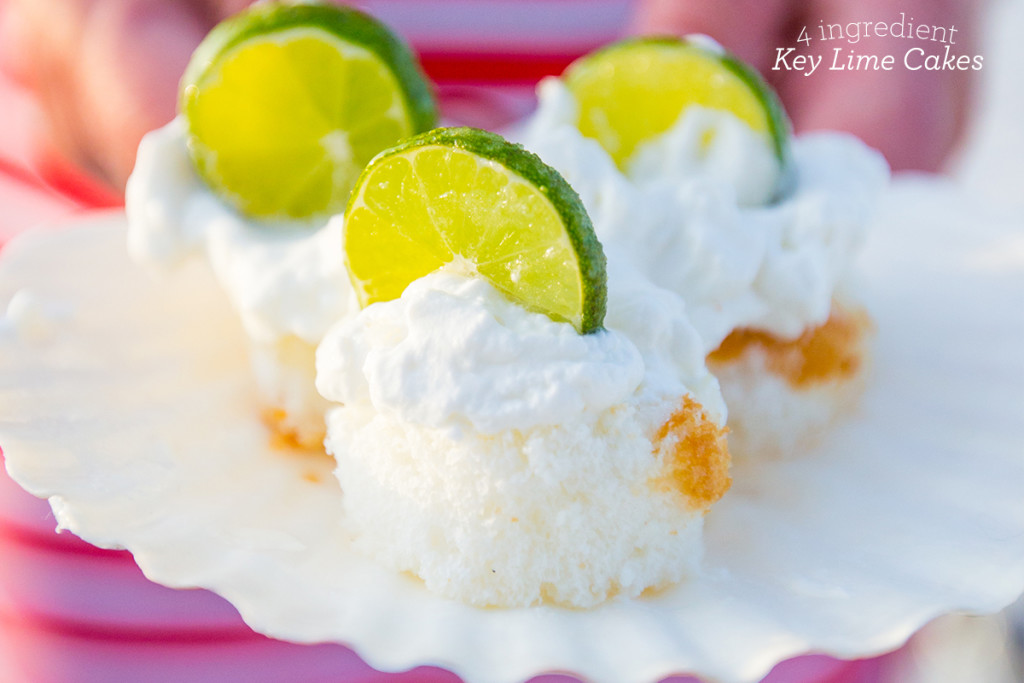 Bring plenty of towels and wipes! Since sand in food is a very important concern with beach parties, having plenty of linens (and baby wipes) to keep your hands and plates clean is essential. I love using french-inspired kitchen towels because they are large, pretty, and easy to clean.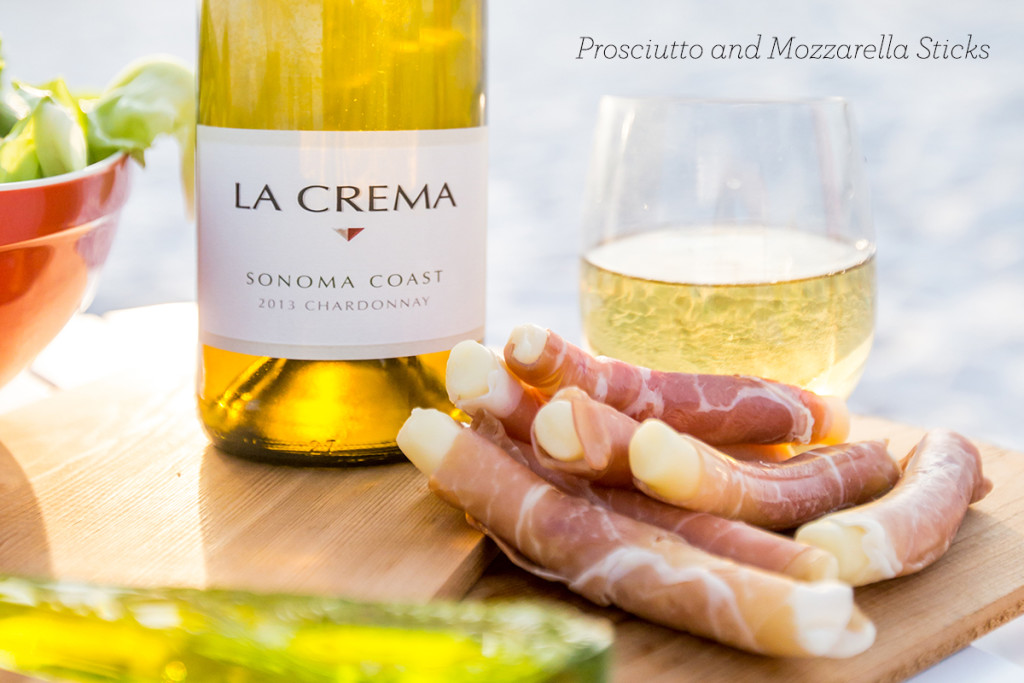 If your beach does not allow for glass, I use large plastic jars to transport wine. They also act as impromptu decanters! Chill them ahead of time and pour your wine into the jars in the beach parking lot. Look for food-safe options, especially ones that don't give off a plastic flavor.
Bring baby powder! If your hands get sand all over them, sprinkling baby powder absorbs the moisture in your skin that attracts sand. It will come right off!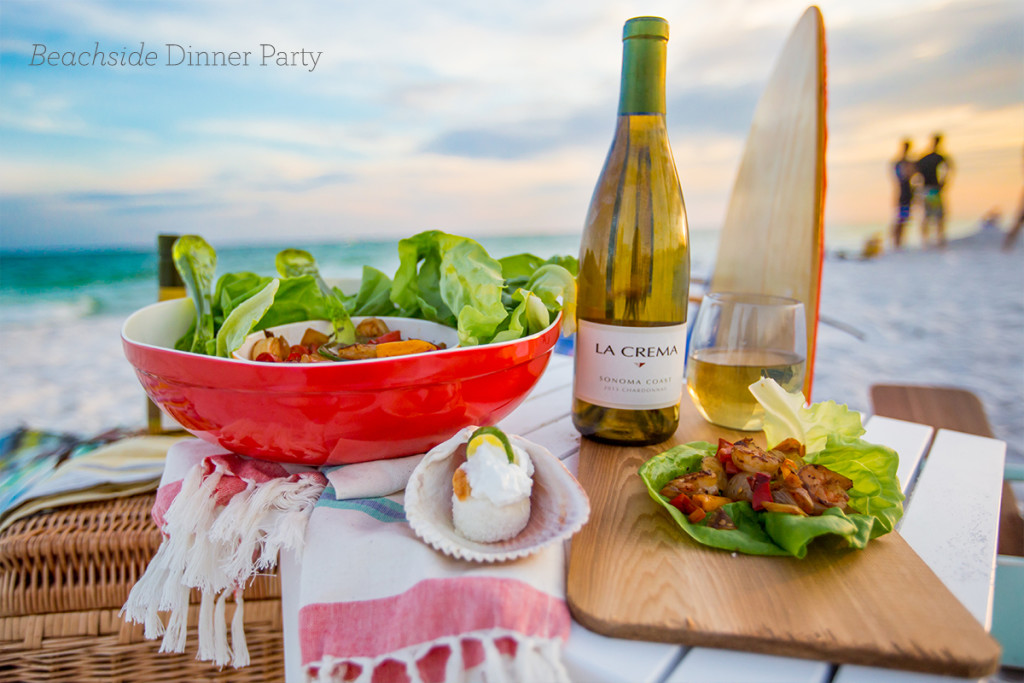 For more ideas of great beach party finds check my Beach Party Buyers Guide!