DIY Wine Bottle Decor: 9 Ways to Upcycle Empty Bottles
Instead of tossing that empty wine bottle, upcycle it! We've put together a list 9 fun DIY wine bottle decor ideas for the crafting wine enthusiast.
January is a fairly slow month as far as activities go since we're all coming off the holiday hustle and bustle. Therefore, it's a perfect month to get crafty and tackle some of those Pinterest pins you've saved over the past 12 months. And while you may have resolved to cut back on the rich foods and booze this year (or at least this month), that probably doesn't mean you have zero empty wine bottles lying around (let's be honest now). Empties can actually transform into some pretty cool DIYs! With just a bit of patience, practice, and in some cases where you'll need a bottle cutter, a few spare bottles in case of cracking, you'll be on track to become an upcycle wine bottle whiz.
Enjoy this collection of DIY Wine Bottle Decor ideas and let us know how they turn out for you in the comments.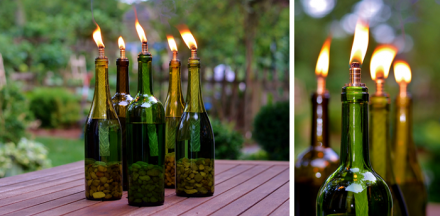 This project takes a bit more time gathering the materials needed than actually assembling the torches themselves. However, it results in must-have outdoor accents to ward off unwanted visitors and create lovely ambiance. Keeping the labels on the bottles is up to you!
The real effort in this project is cutting the bottle and sanding the cut once complete. After that, all you need is some etching paint and a dose of creativity to determine your design.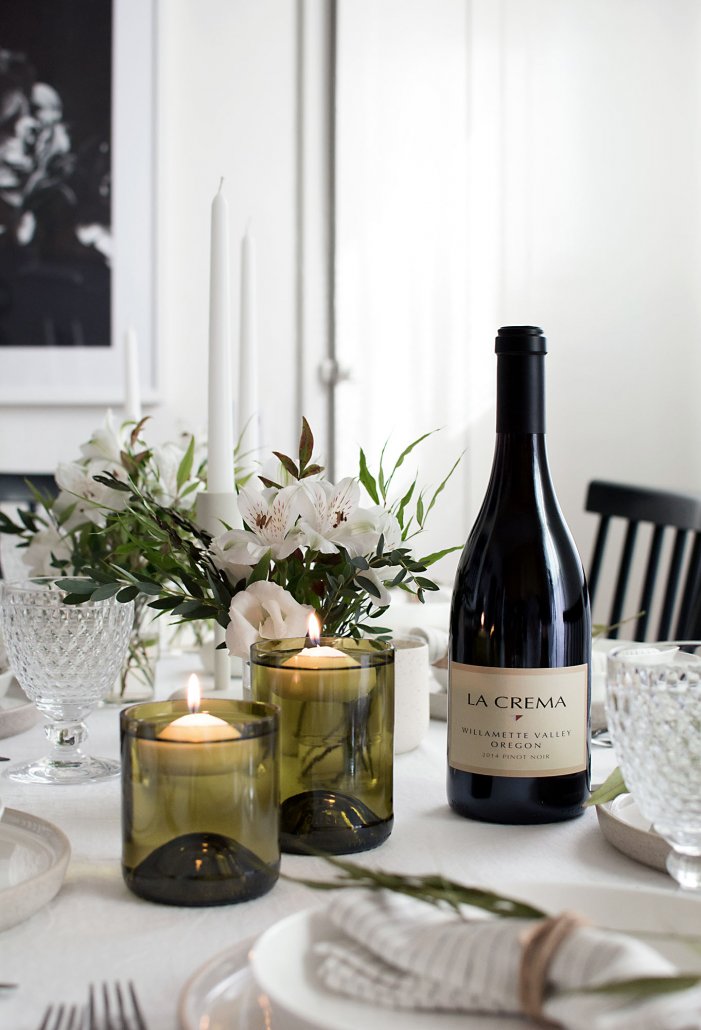 This is one of those easy crafts again where the bulk of the work is getting the cut on the bottle right and sanding it once done. After that, all you need is water, floating candles and a tablescape to put your new creation on.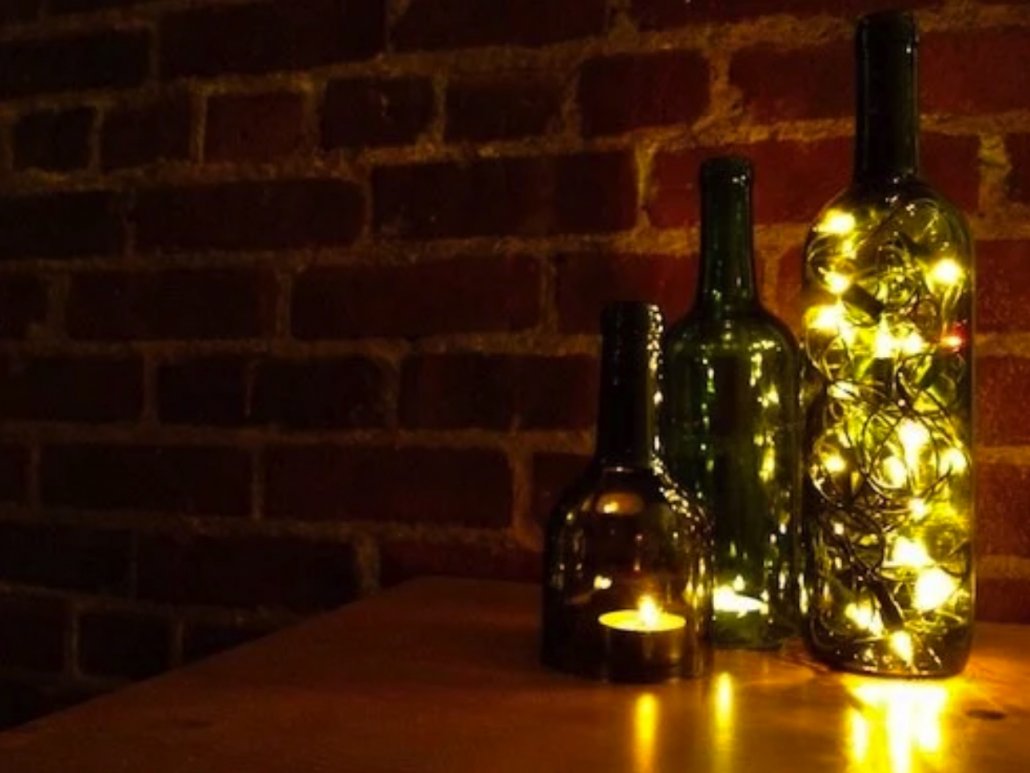 After you cut the bottle you can either insert a tealight, or use string lights to fill the empty space and create a beautiful glow.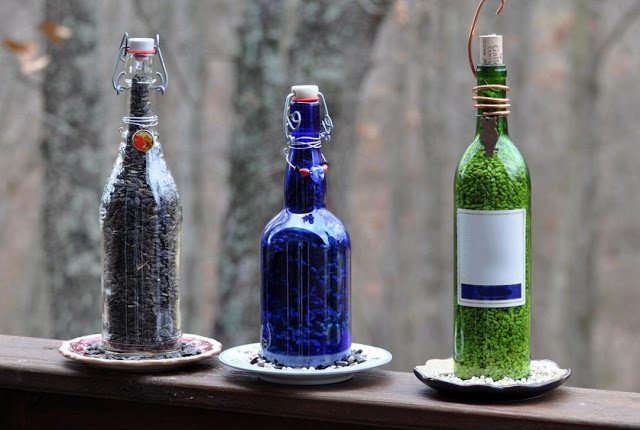 Once you've tackled this DIY, you'll really feel like the master of upcycled wine bottles. While cutting a bottle is fairly straight-forward with the right tool, here you get a new challenge of drilling a hole into glass. It requires a specific drill bit, plenty of patience, and plenty more spare bottles, but once you get the hang of it, knocking these out will be a breeze.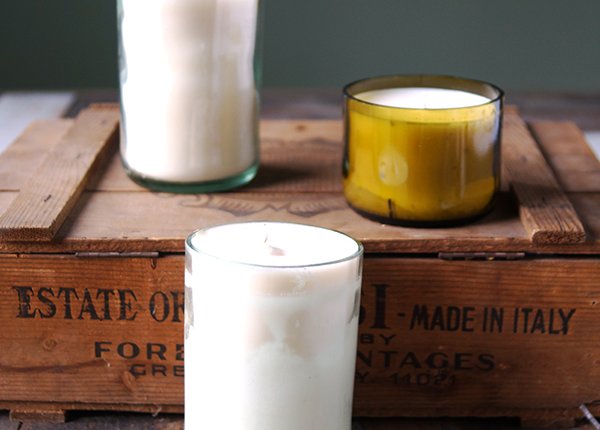 Candles can be fairly pricey, so a solution to create your own stash is one we're all about. For this wine bottle DIY, there are a few materials to gather, but once you have them, you'll be making your own candles all the time.
Who doesn't love a charming succulent? And your favorite wine bottle makes a lovely vessel to hold one! It's a good idea to put some rocks in the base for drainage and self-watering since these cute cacti don't require too much H2O.
While the example uses beer bottles, wine bottles are easy to sub in here for a more substantial planter. Here you use the base of the cut bottle as your irrigation system. Just know it takes a few days for the self-watering process to kick in, so make sure to keep the soil moist in the meantime.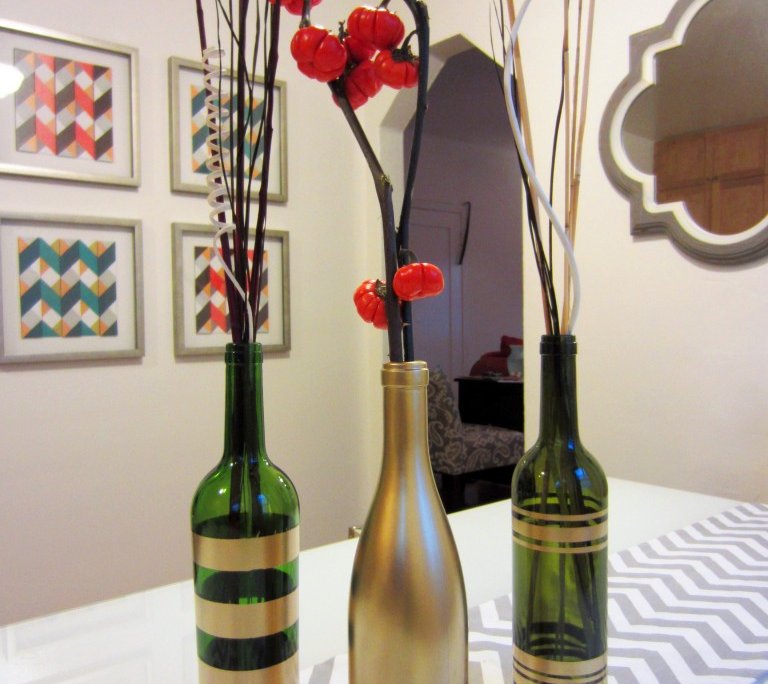 Grab painters tape and your favorite metallic spray paint (or matte works too!) and use this simple DIY to transport empty wine bottles into stunning vases.
Save these DIY Wine Bottle Decor Ideas on Pinterest!