DIY Wine Rack: An X-Shelf IKEA Hack
In January, I shared my newest piece of storage furniture along with some tips for staying organized in 2015. This month, I'm back to show you how I turned that same shelf into a custom wine rack with a simple IKEA hack—an x-shelf! Now I can store wine bottles horizontally, and it makes my living room look like a classy little wine cellar.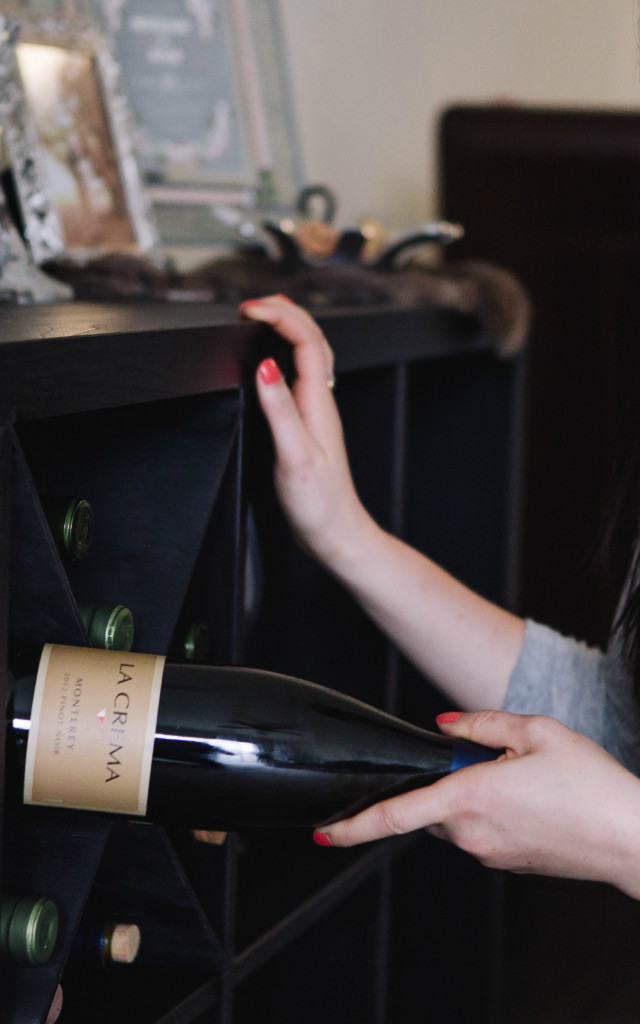 I only made one for now, but you could fill an entire shelf with these. And storing wine on it's side is vastly preferable to upright, as it allows the cork to stay moist.
There are lots of tutorials out there for x-shelves that involve cutting a notch out of the middle of each piece of wood and sliding them together, but I am not the most handy and wanted to see if there was an easier way. Turns out there is! I'll show you how.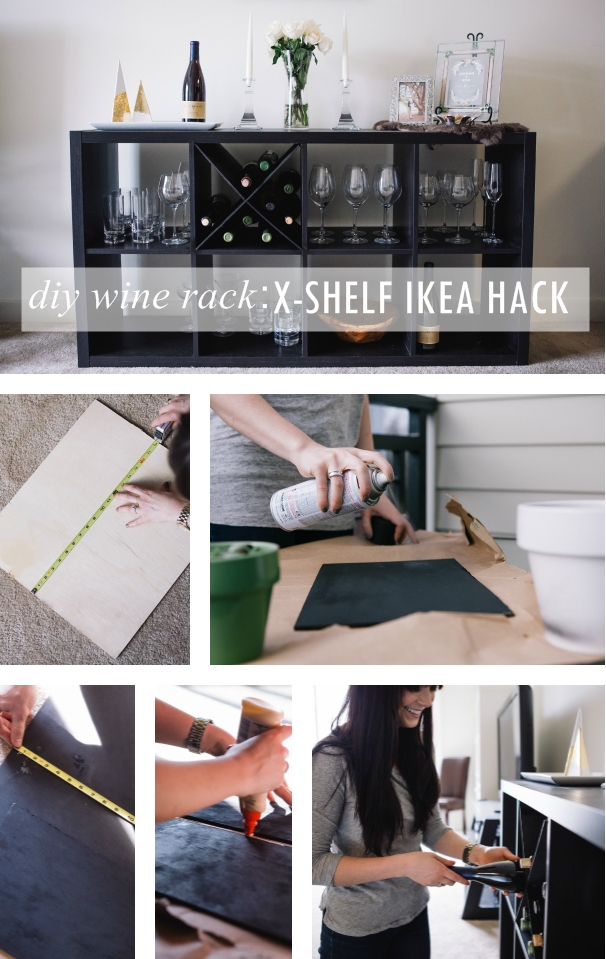 Supplies:
Two 15 inch x 18.25 inch pieces of plywood (1/8 inch thickness)
Spray paint to match your IKEA shelf
Wood glue
A measuring tape
A hand saw or, ideally, access to an electric one
Clamps
Chalk (optional)
Instructions:
Measure and cut your two 15 x 18 1/4 inch pieces of plywood. (This measurement is for the IKEA KALLAX storage unit. If you have a different cubby shelving unit, you'll want to measure the depth of the shelf x diagonal of the front opening.)
Spray paint the front, back, and sides of each piece of wood. Let dry.
Take one of the pieces of painted wood and cut it in half (you want two 9 1/8 x 15 inch pieces).
Now take the whole piece, start at the middle of the 18 1/4 inch side, and glue a straight line across the board. (This is where you can use the chalk–draw a line before you use the wood glue.)
Place one of the halves firmly against the glue, clamp in place, and let dry overnight.
The next day, repeat steps 4-5 on the other side. Let dry overnight again and touch up any missed spots with more glue.
If you want to/need to, re-spray the side of the x-shelf that will be facing out.
Place the x-shelf into your storage unit and load it up! Pour yourself a glass of Pinot Noir while you're at it.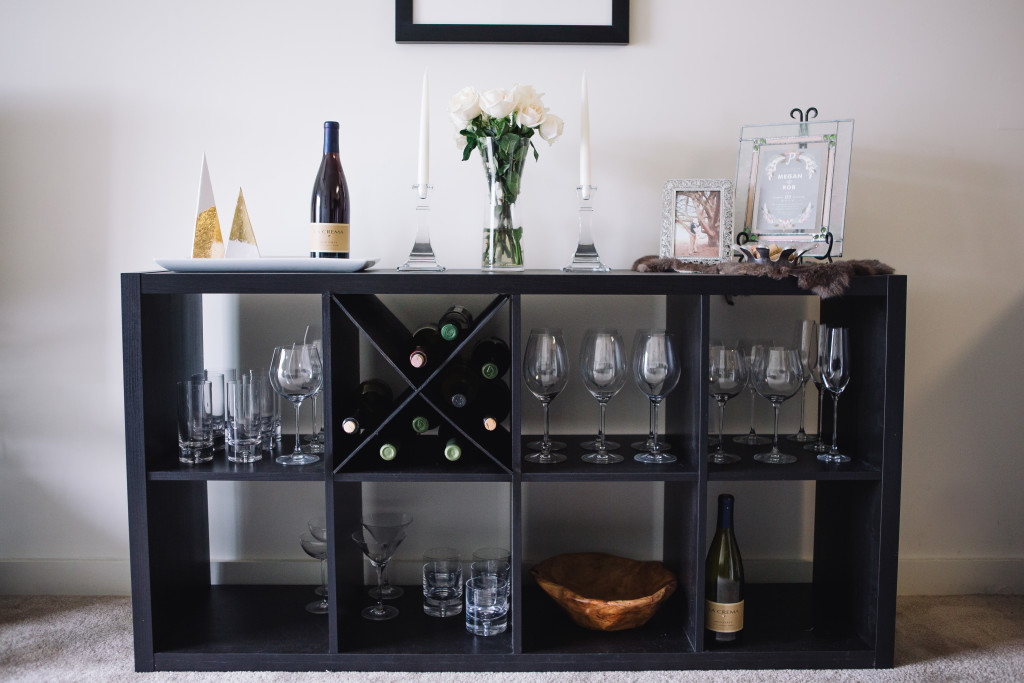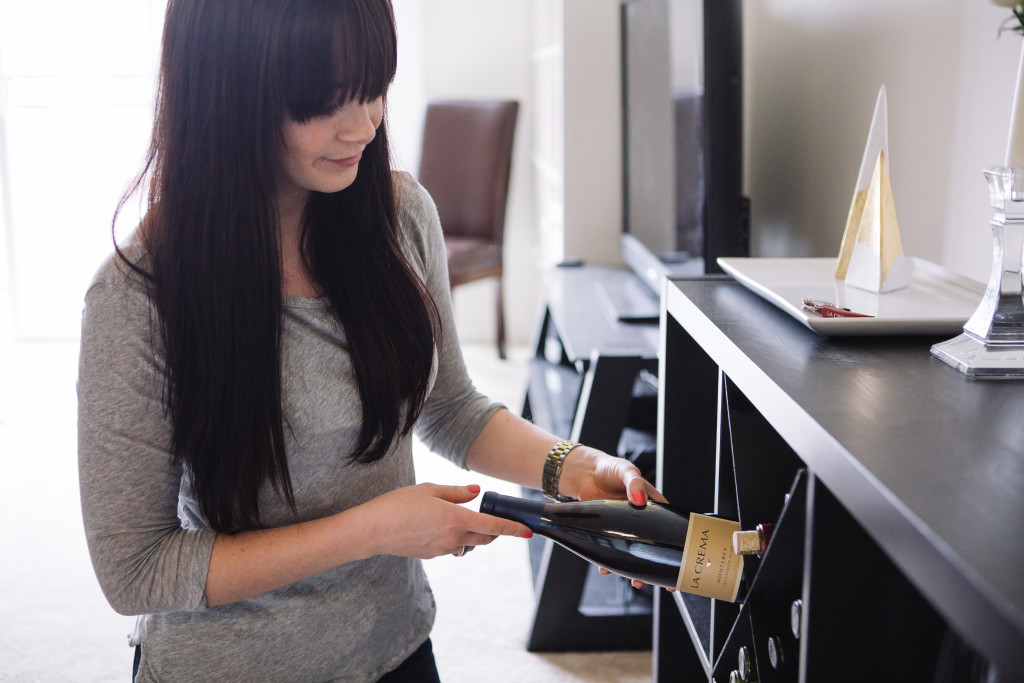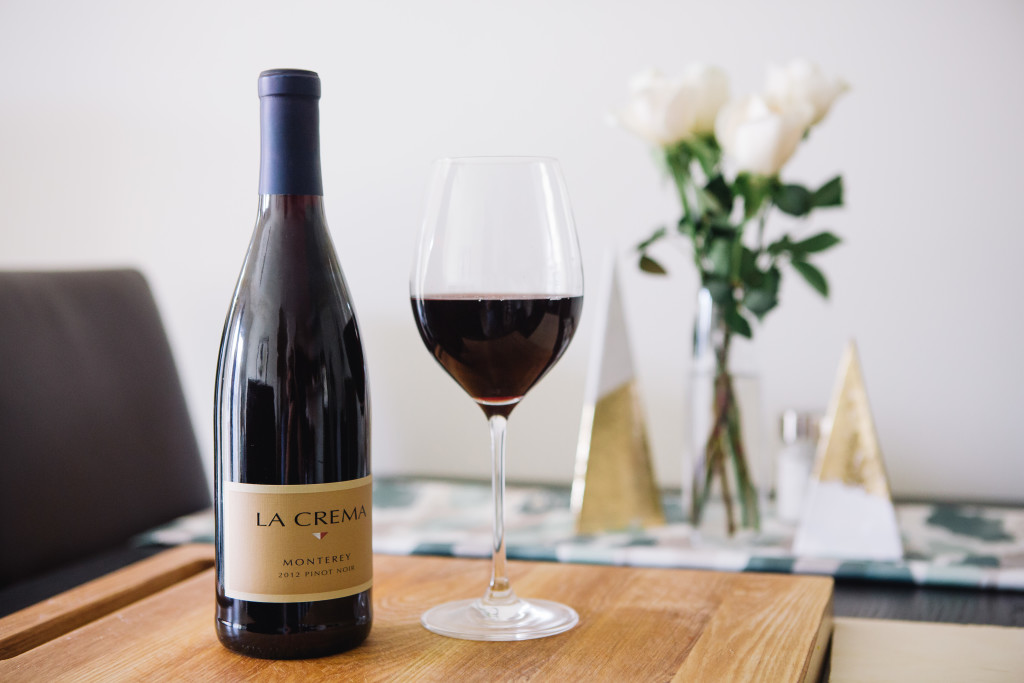 Photo credit: Joshua Vasko.