Friendsgiving Hosting Tips and Recipes
If you aren't familiar with "Friendsgiving", the title in the name should give it away. Friendsgiving vs. Thanksgiving? There isn't much of a difference when it comes to the concept of the event. Thanksgiving is usually family around the table, whereas Friendsgiving is a time to gather all your friends for a "thanksgiving" like feast!
The two holiday events are also similar in that you are serving a big meal in the month of November. Friendsgiving can really be held any time this month, even on actual Thanksgiving. It's completely up to you! Typically, however, it is held on the Wednesday before Thanksgiving. Whether you are choosing between Friendsgiving, Thanksgiving or both, Friendsgiving is still a great way to throw an equally thankful dinner party for your second family, your friends!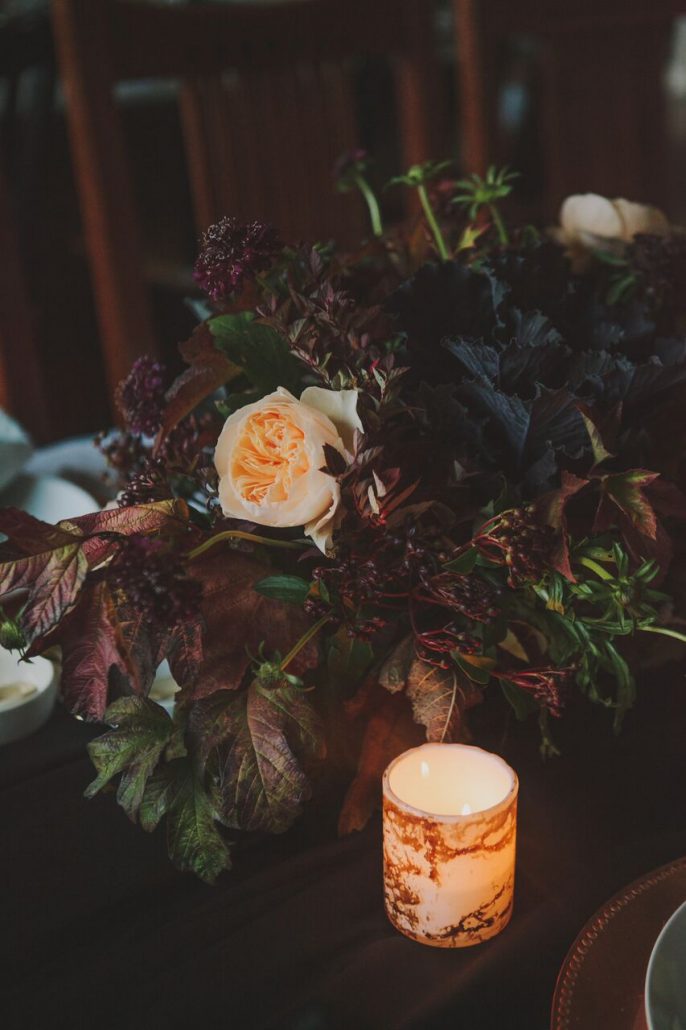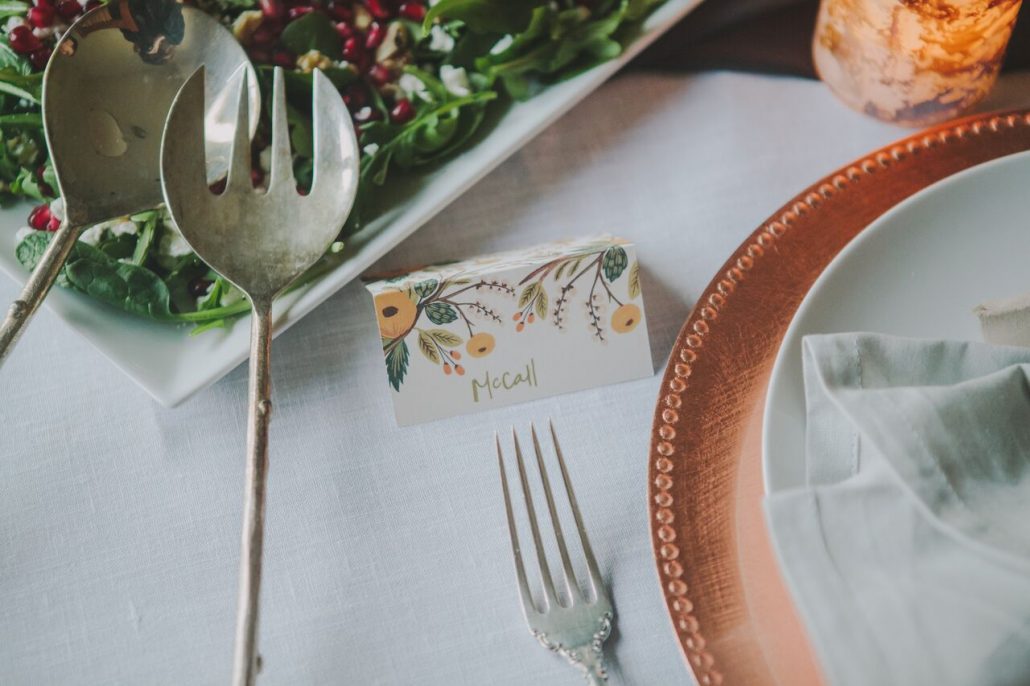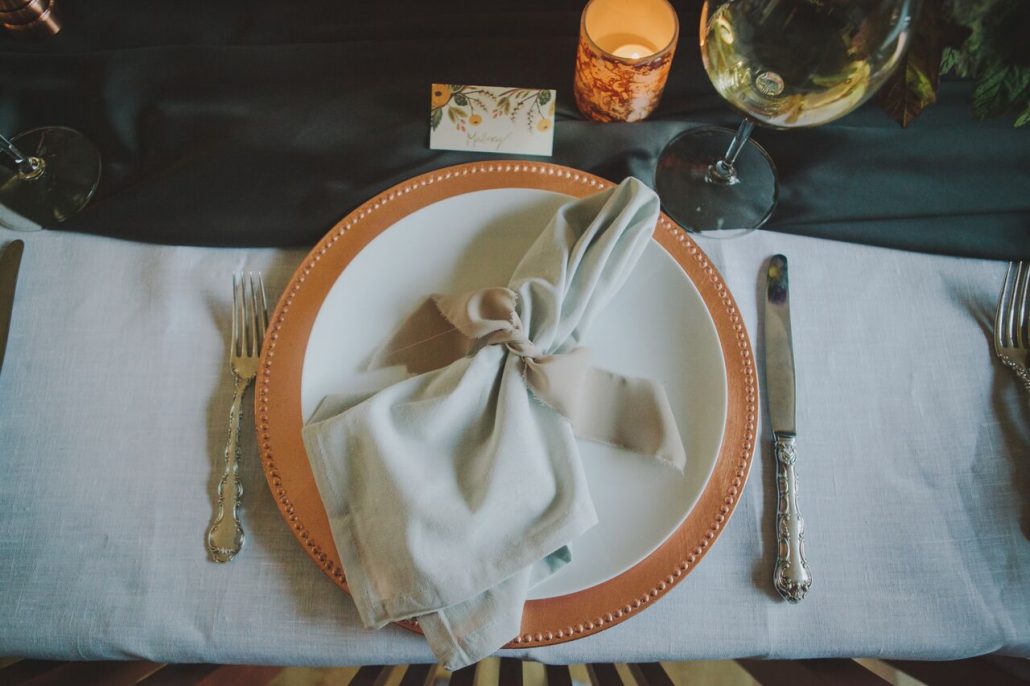 When it comes to hosting a Friendsgiving there are a few things I like to do differently than we do for Thanksgiving. Because most of our friends will end up heading home for the Thanksgiving holiday, I don't want to serve them the same things they will be eating at home shortly after. It's good to mix it up!
For the main dish I prefer to serve a ham. A ham is still big enough to feed many people and most of your friends probably get sick of having turkey twice. When it comes to budgeting for a Friendsgiving, it can end up being a lot of money serving that big of a meal to that many people. The best way to allocate the dinner is by having it "pot luck" style! Ask each guest bring a side dish or dessert (and bottle of wine of course!). Setting up and sharing a Google doc spreadsheet make it easy to organize and provides transparency so no one brings the same thing. Meanwhile, you can stick to cooking the main dish and setting the table!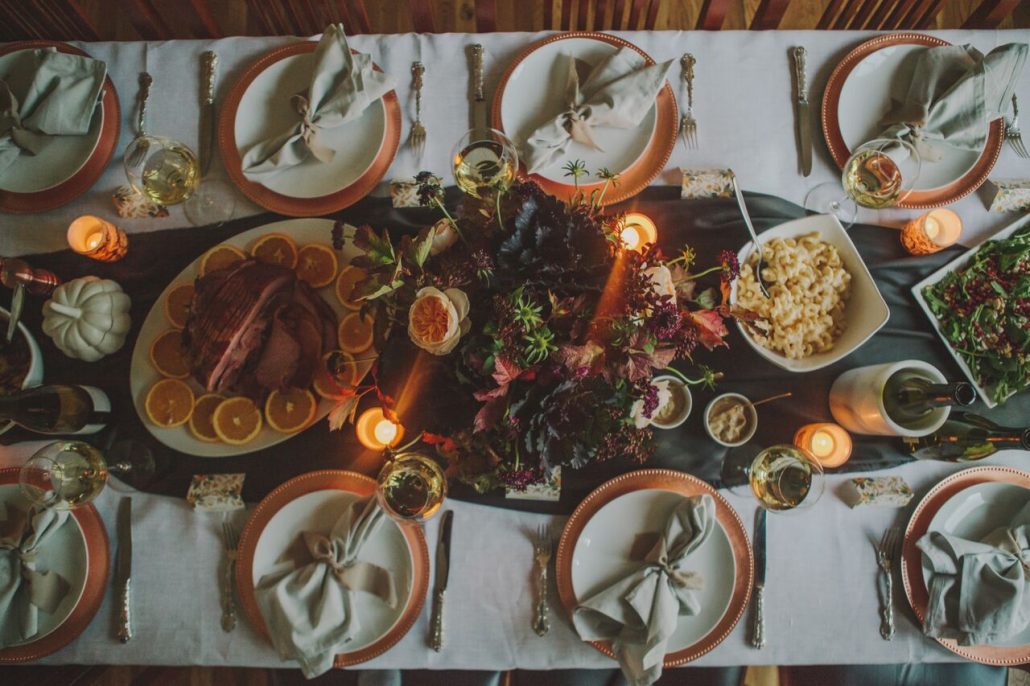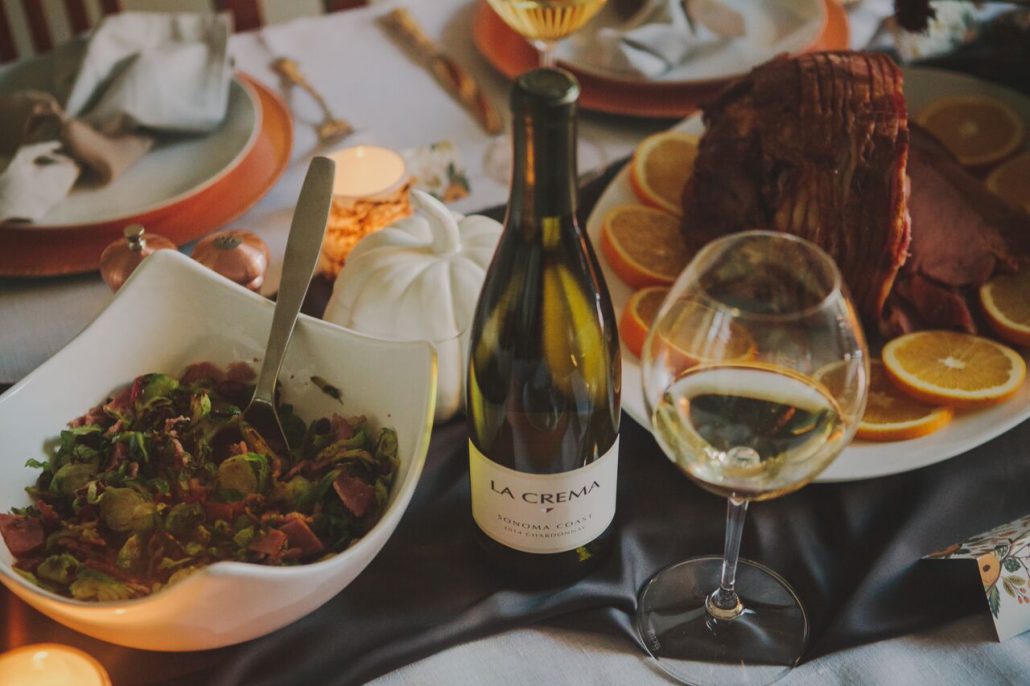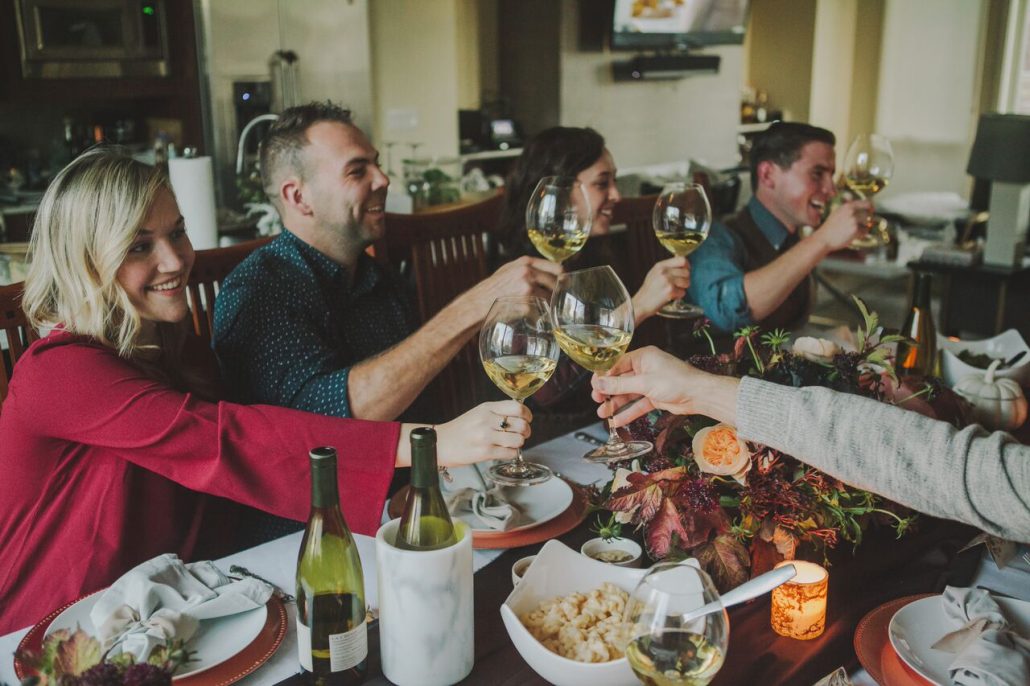 Wine, is the second (maybe first…) most important part of this meal. Since we served a ham, I poured La Crema's Sonoma Coast Chardonnay. Since it's a medium-bodied wine that's not to rich, it pairs perfectly with a ham and marries well with all the sides. When it comes to wine, you want options that easily pair with everything and won't be too overpowering, or on the contrary, not have a presence at all! This is why my go-to, like many peoples' go-tos for Thanksgiving/Friendsgiving, is Pinot Noir and Chardonnay.
For side dishes try to stray away from the traditional mash potatoes or stuffing, however, still incorporate those holiday flavors. A cranberry and turkey bacon salad, cinnamon honey roasted carrots and a goat cheese, walnut and pomegranate salad are the perfect sides for a ham dinner. All still incorporating holiday flavors, but not too filling where everyone needs a nap afterwards. Lastly, a three cheese macaroni and cheese is a worthy addition (and usually a favorite) to the feast.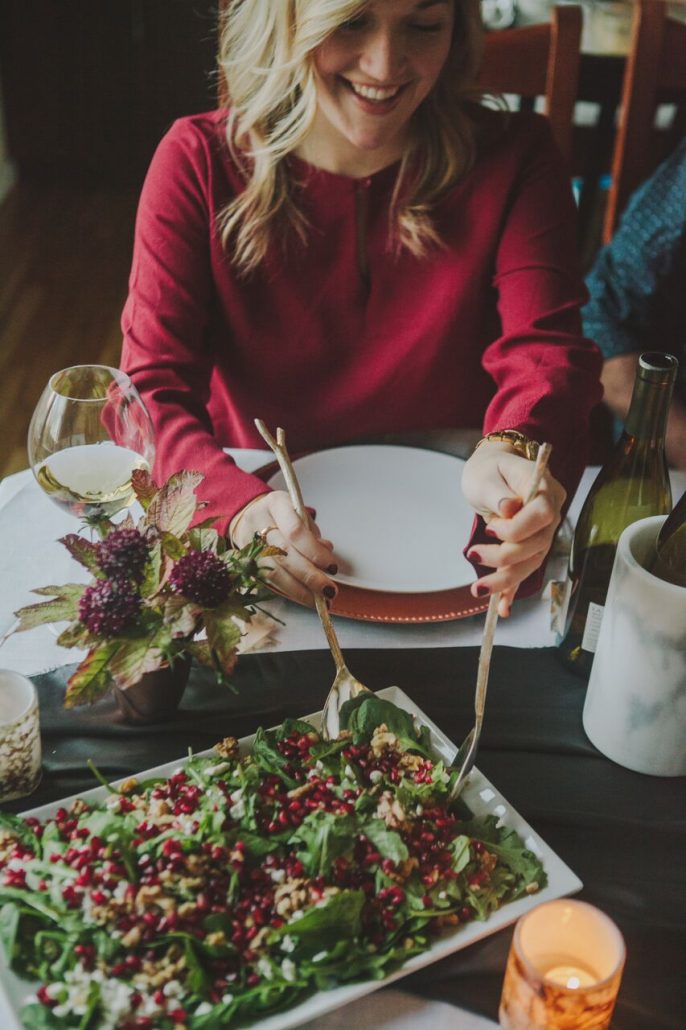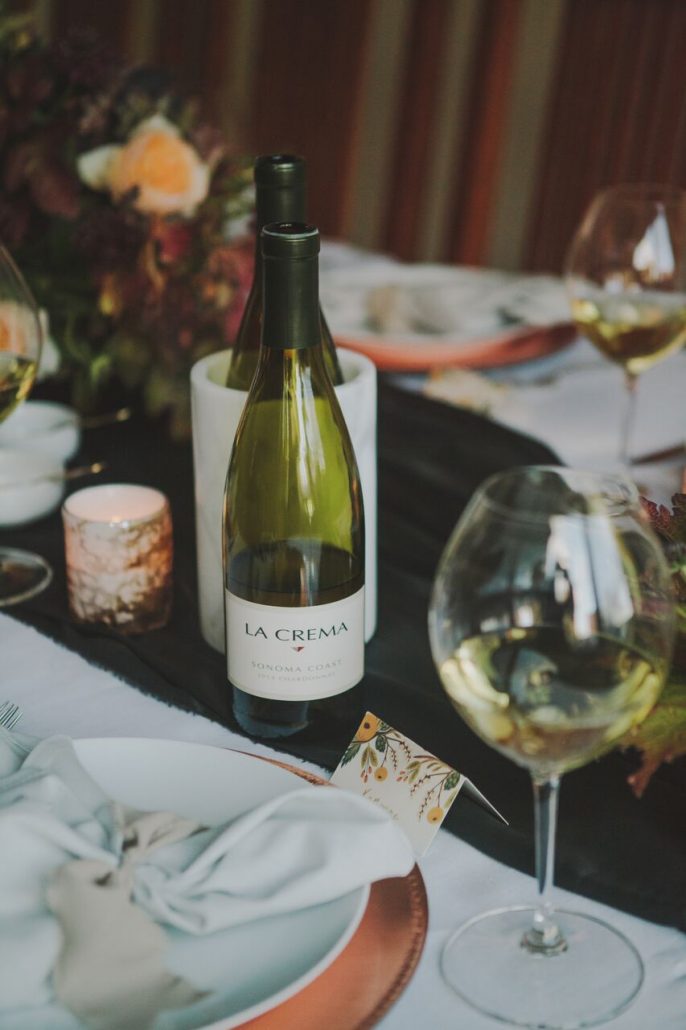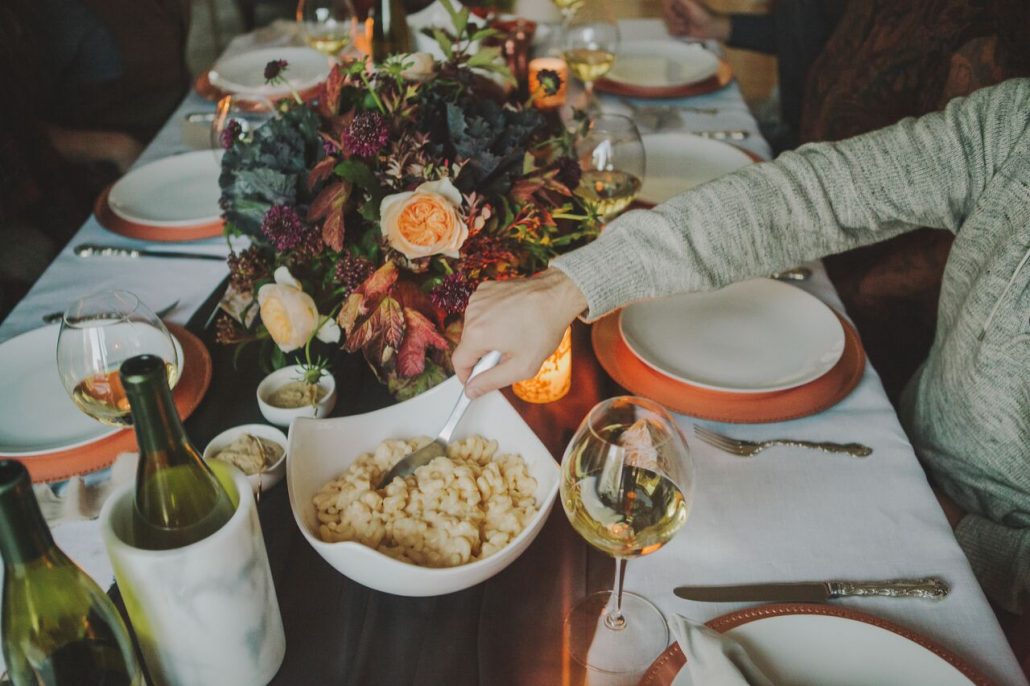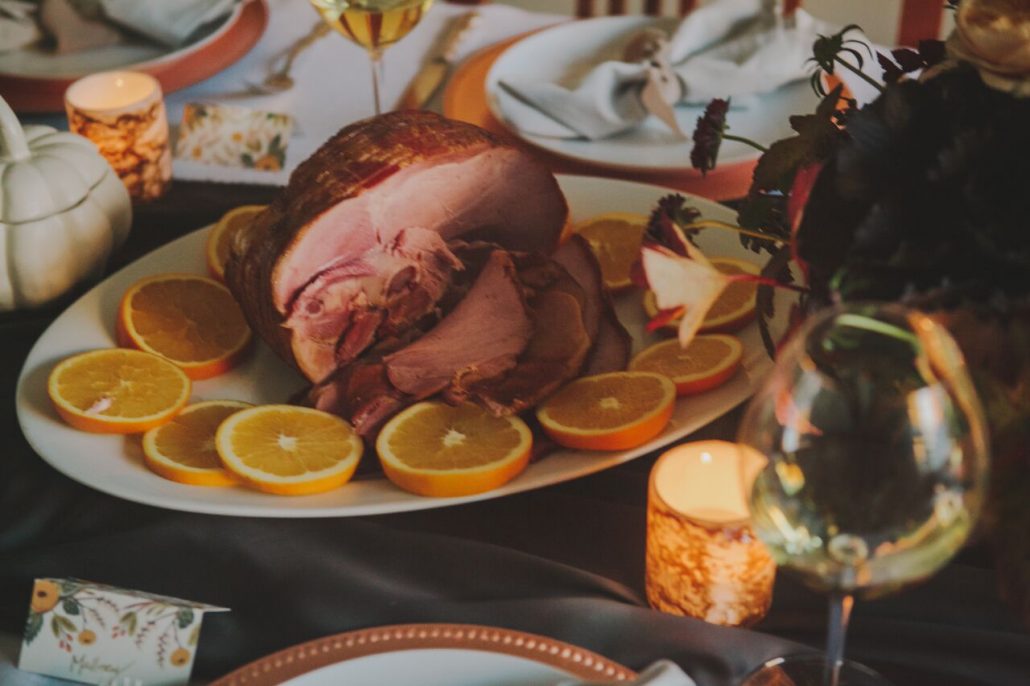 For dessert try a pear apple and cranberry tart instead of traditional pie, or even a flourless chocolate cake. The key is serving dishes that most won't have at their Thanksgiving dinner.
When it comes to setting the table, I love a bold color palette of fall colors and incorporating peaches into it with flowers or copper chargers. Make sure to set out place cards so everyone knows where to sit, but mix up couples and friends so everyone meets someone new. If you're wanting to make this dinner even more casual, roll out craft paper as the table cloth and set out crayons for guests to draw and color during dinner.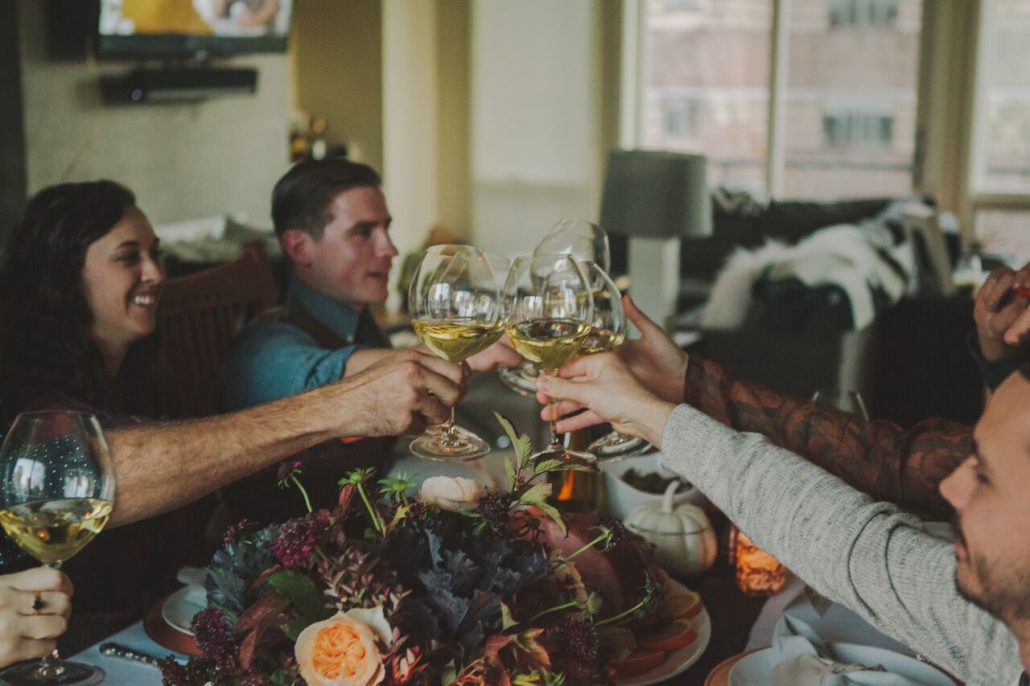 All of these recipes below can be pre made before dinner and heated in the oven if someone brings it over. Try these recipes below!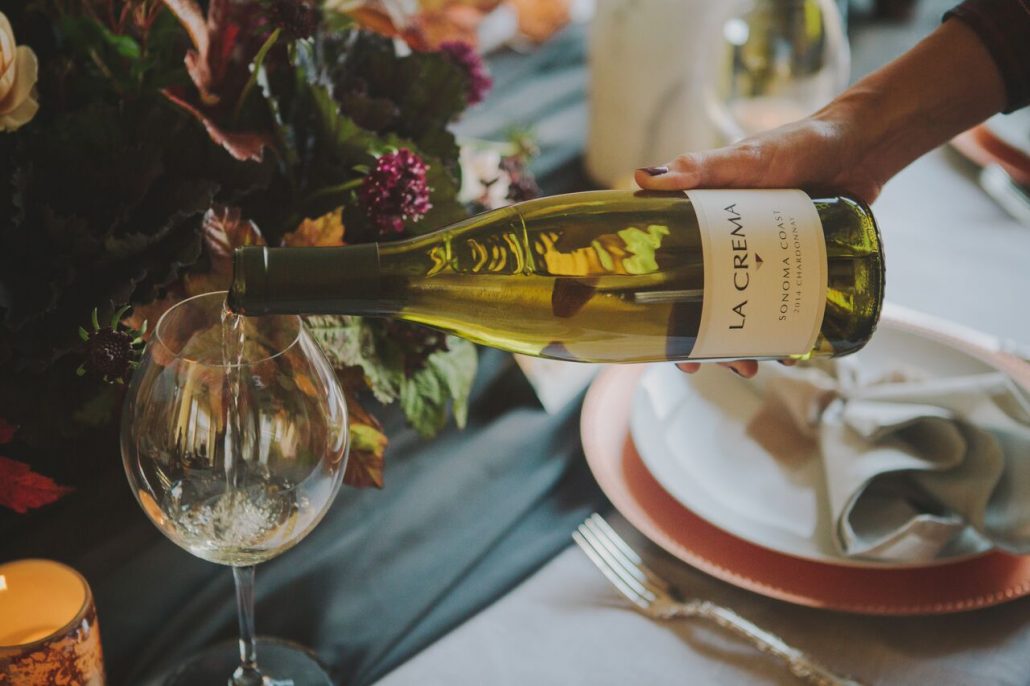 Photos by Jessica Christine Photography
Flowers by Plum Sage Flowers