7 Super Tips for Hosting a Dinner Party
Hosting a dinner party can be very stressful. Making sure the house is clean, mastering a delicious meal to present to your guests, setting the table… the list goes on. The thing is, a dinner party doesn't HAVE to be stressful.
One of my proudest traits is being a "relaxed" hostess. I love hosting people at our home, mainly because I am such a homebody and don't mind putting in the effort to host if I get to do it from my home that I love!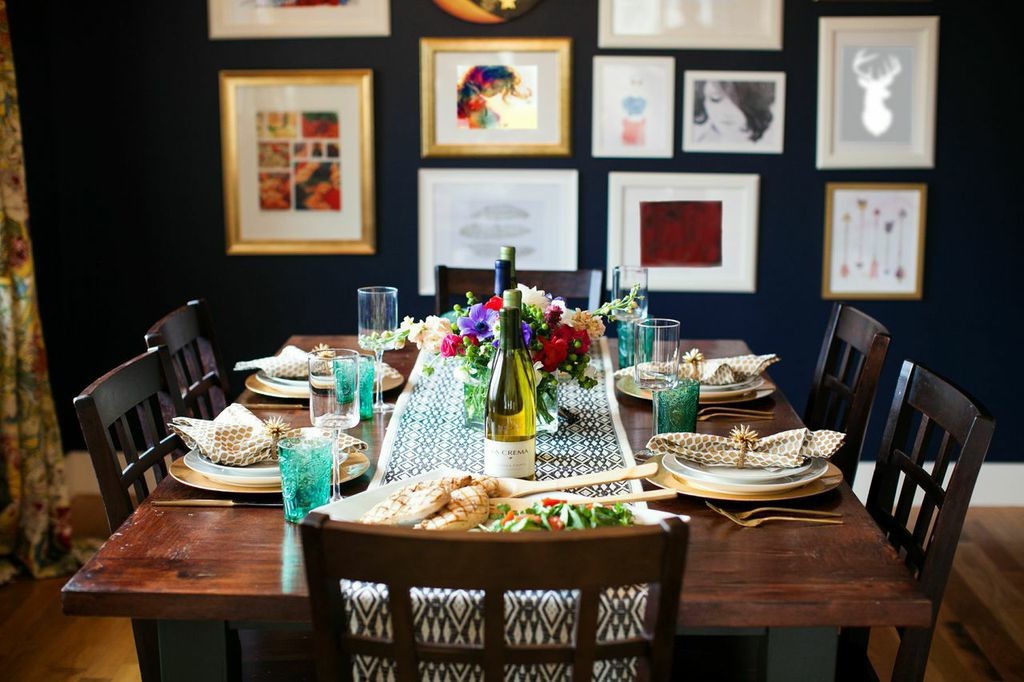 In the dozens of dinner parties we have thrown at our home, I have found my hosting niche, from early preparations to ending the night with fun games–and, especially, avoiding a million dirty dishes. I owe it to my mom and the hosting goddess Martha Stewart for all that I've learned in etiquette, recipes and overall dining style, but I I've found my own flare that makes my dinner parties my own.
It's all about embracing a fun and relaxed atmosphere that keeps everyone at ease, including you! Here are some simple tips to hosting a casual dinner party.
1. The Preparation
There are few things I hate more than doing the dishes. So I always try to make sure the dishwasher is completely empty when the party begins.
That way you have plenty of room for all the dirty dishes from the party, and you can load as you go.
It's a super simple step, but one that you'll be grateful for as the party goes on! I also always make sure the trash has been taken out —there is nothing worse then having a full trash can during the party.

2. A Stress Free Kitchen
I can't stress it enough – keep the unpleasant tasks out of the way before the party. I prep everything I am cooking ahead of time and wash knifes, cutting boards, and pots right after I'm done with them so there is way less to clean up after the party.
Pro tip: Pre-make dessert as well (I will usually do this the night before)–that way, you just have to put it in the oven or heat it up on the stovetop!

3. Setting the Table
My mom follows a traditional style when it comes to her tablewares, a style that suits her classic taste. While her timeless table setting tips still influence me, I like to incorporate my own personal style into my table settings.
A more modern take I like to insert into my mom's style is by using pops of modern colors – gold, whites and black, with bright colors mixed in.
Honestly, if there is anything you can do for your table, it is having a great centerpiece. It doesn't have to be elaborate or expensive, and it pulls the whole table together. Whole Foods has beautiful flowers and if you just buy some greenery and one or two colorful flowers, it will go a long way.
I always have a flower arrangement (although sometimes succulents can be a great centerpiece!) that is full of unique and colorful flowers—my favorites being anemones and ranunculus.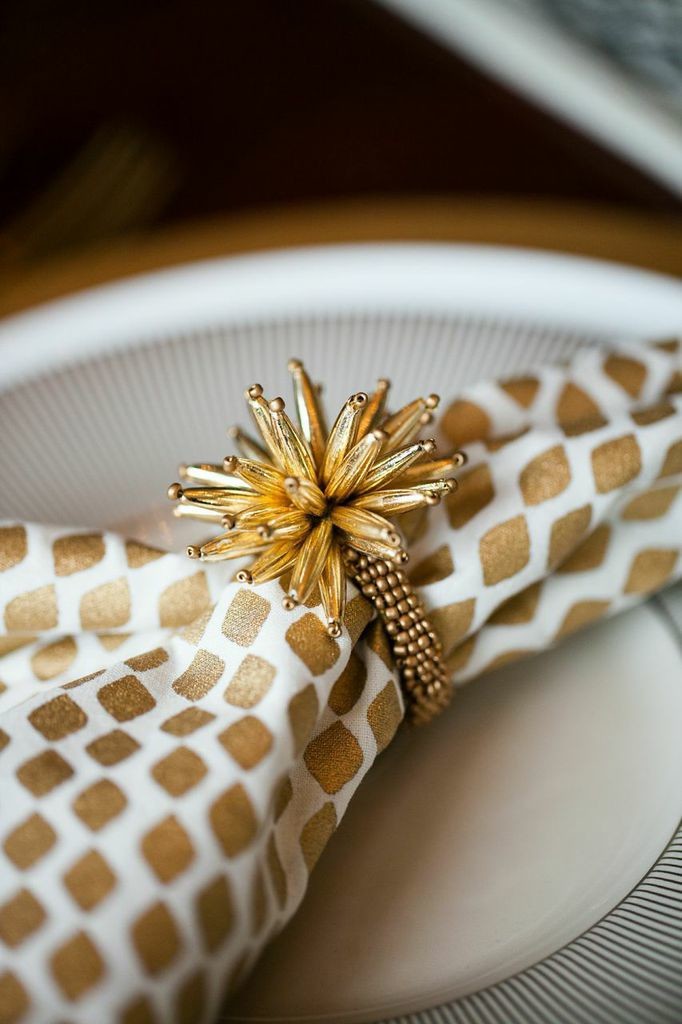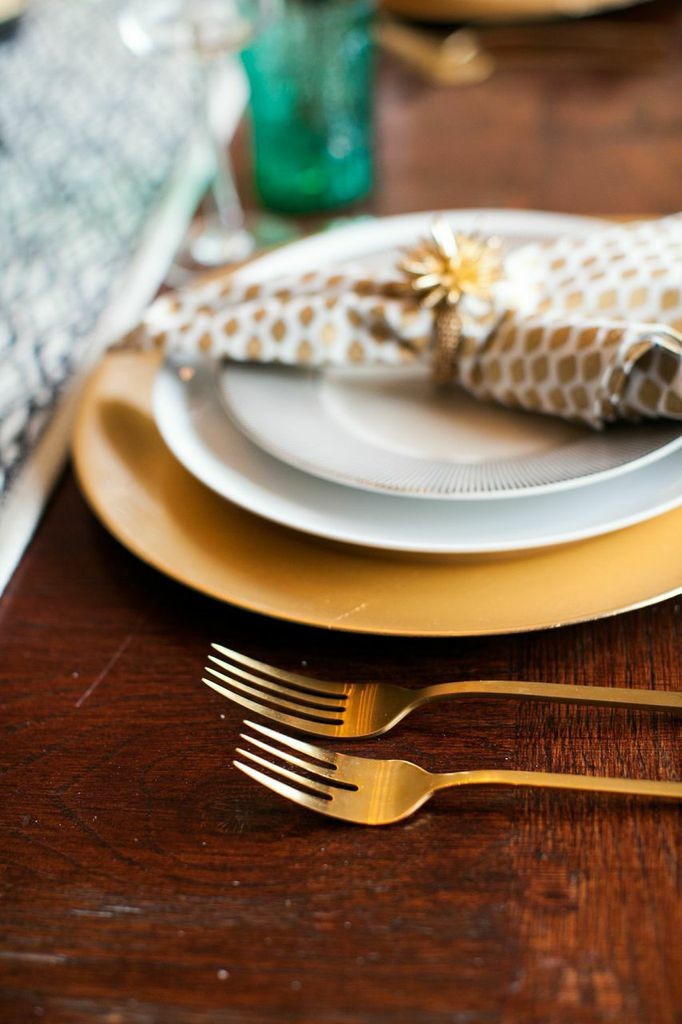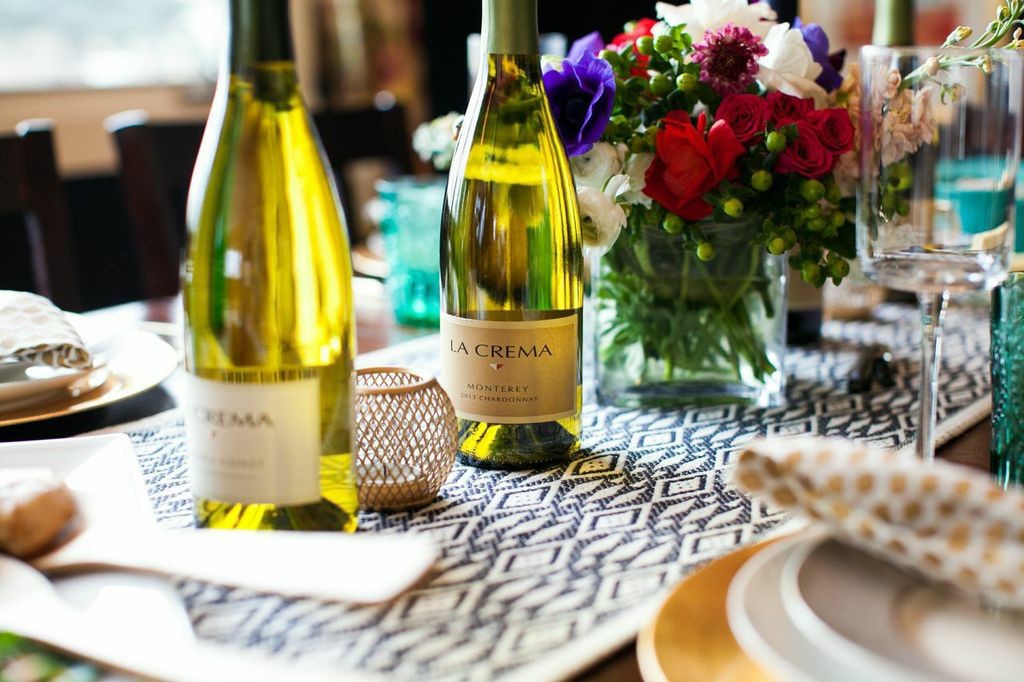 4. Splurge and Save
Tableware can get pretty expensive, but there are places to splurge and places to save. You can save by buying simple white plates from Target or Ikea. They are inexpensive but still great quality. I have found that round white plates are the perfect neutral setting for any menu. They are traditional but still clean and modern looking.
Splurge on wine glasses. You don't want to be drinking gorgeous La Crema wine in cheap wine glasses! Consider the shape of the glass when buying, and make sure you have glassware options for both white and red wine. I noticed that Target does sell decent wine glasses – even Riedel glasses, for a great price.
Save or splurge on linens, though. It's great to splurge on one set of 8-10 placemats and matching napkins so you have a nice set – West Elm, Crate and Barrel and Sur La Table sell beautiful linens.
If you want to have more than one set you can save by buying fabrics to make your own. Stick to something simple if you are going to splurge, though. You'll never tire of them and they'll always be in style. White or black napkins, and a fun printed placemat (I prefer gold ones) will go a long way with making your table look beautiful!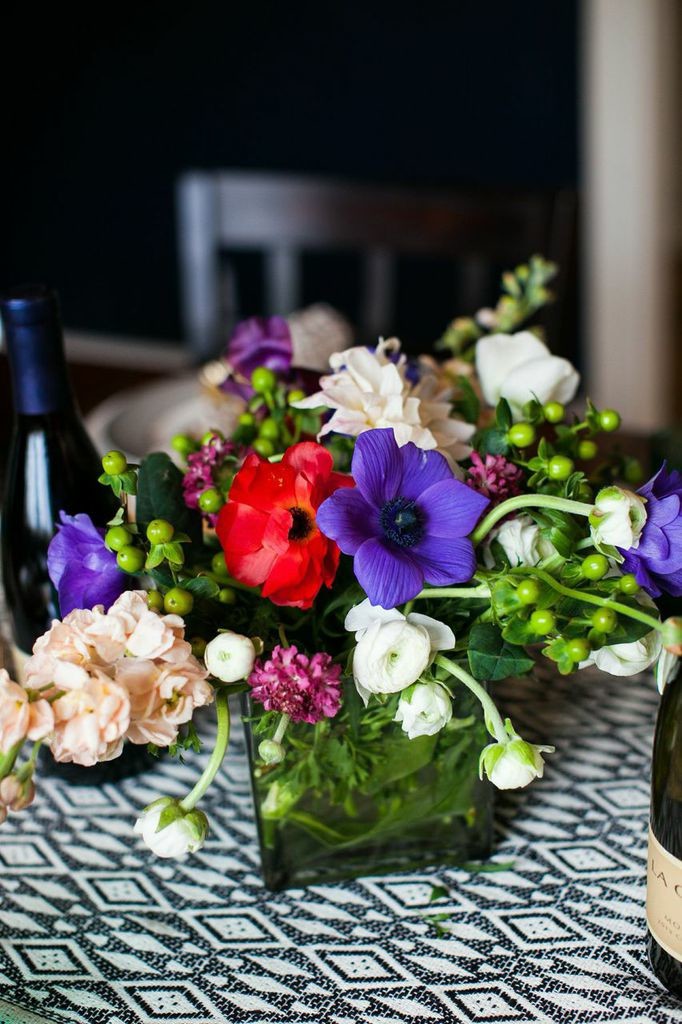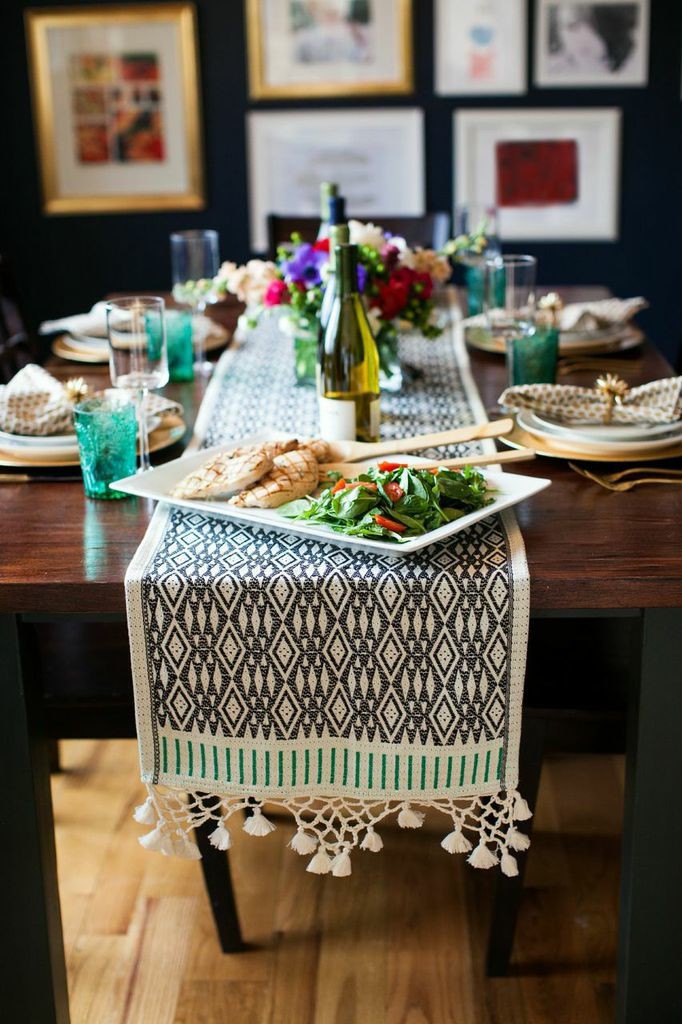 5. The Menu
The meal completely depends on how many people you are inviting. If it is more than 6, I prefer to ask everyone to bring something and I put myself in charge of the main dish. Have someone bring a side, a salad and a dessert. Try not to tell them exactly what to bring; just give them a cuisine to follow.
If it is six people or less, making a delicious pasta dish and a big salad is always easy. The meal doesn't need to be complicated, especially when you have a great bottle of wine like La Crema Monterey Chardonnay!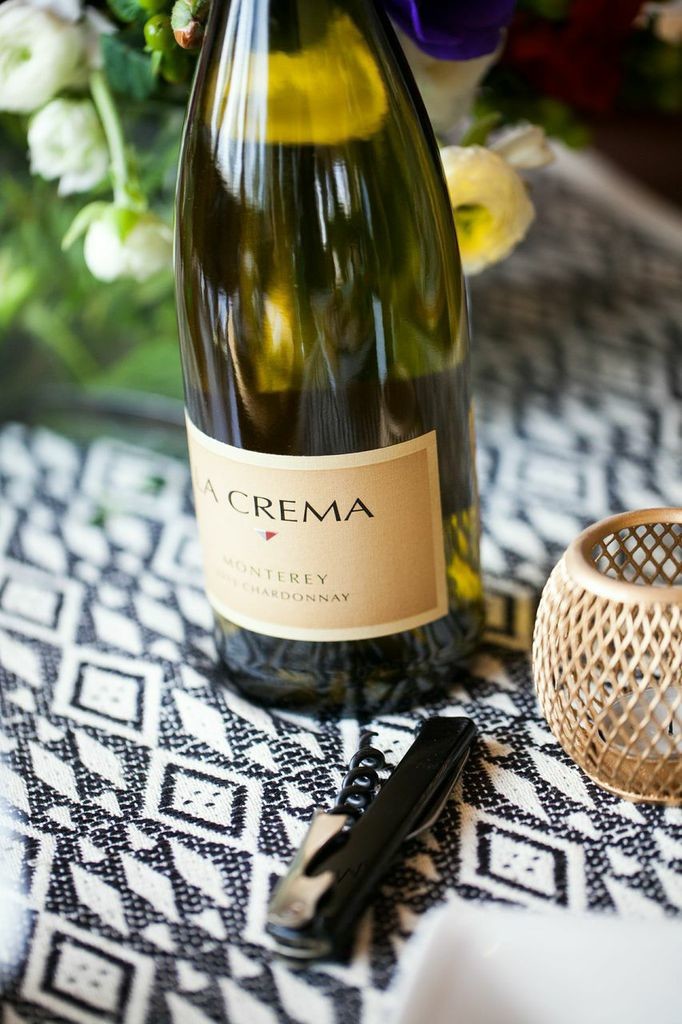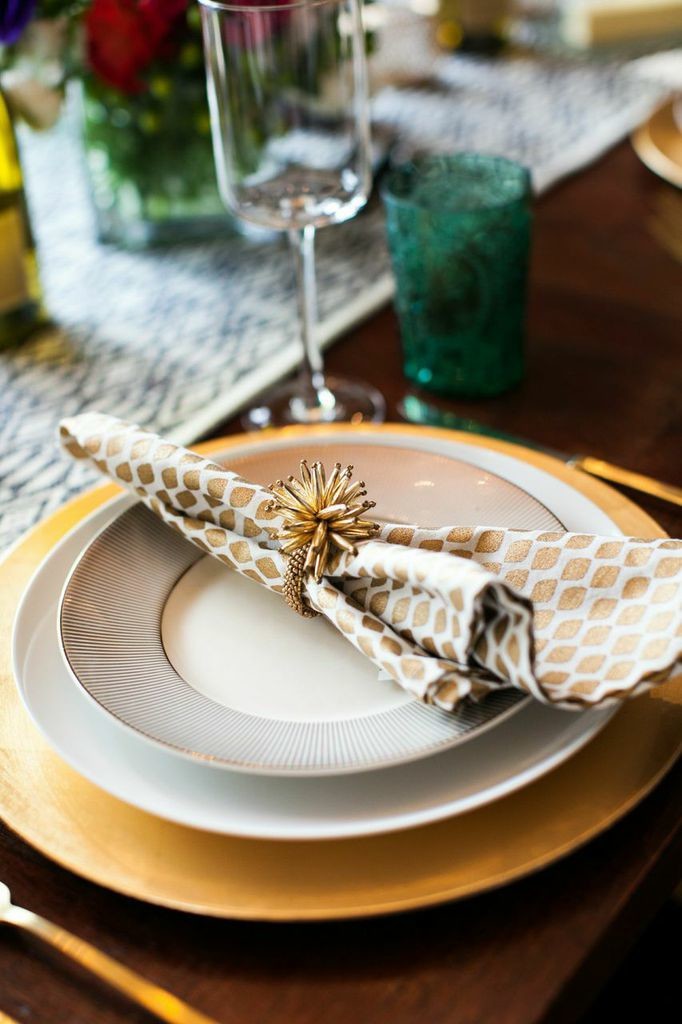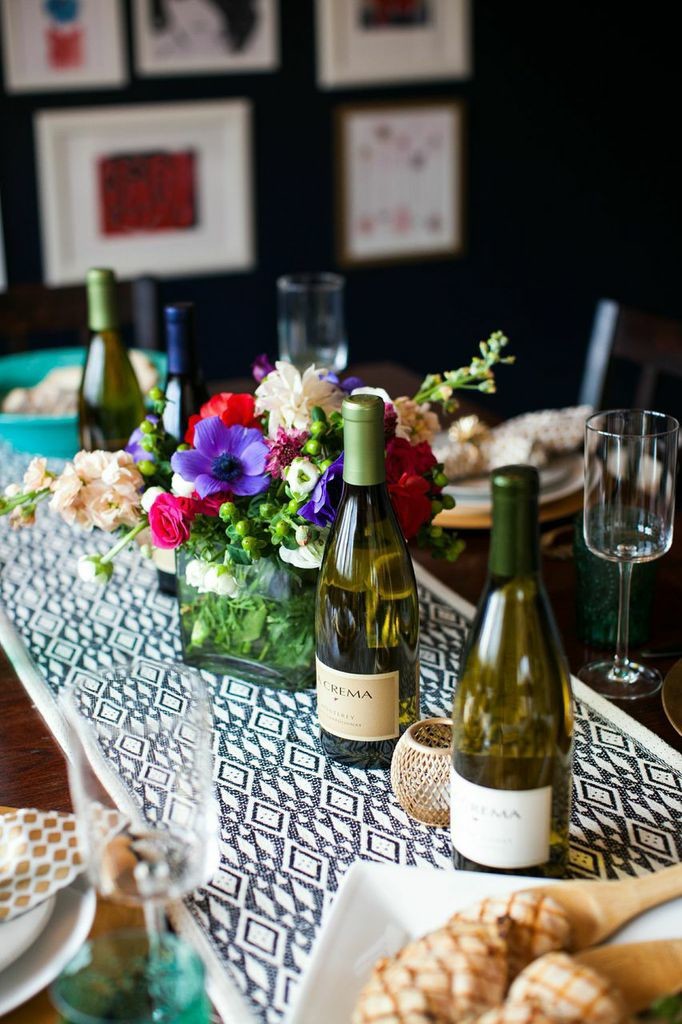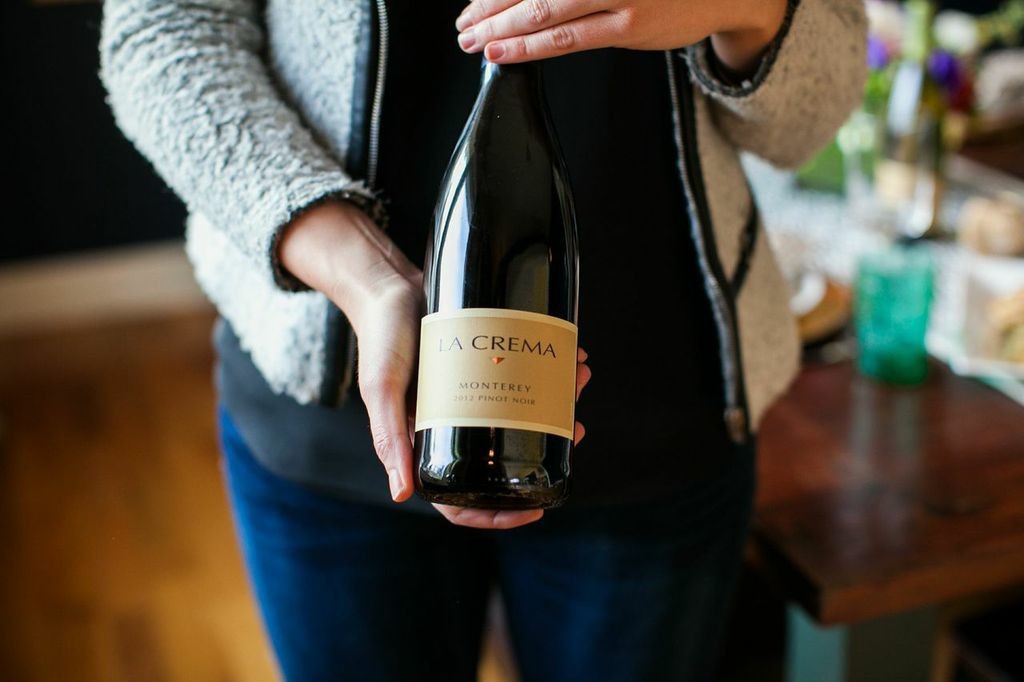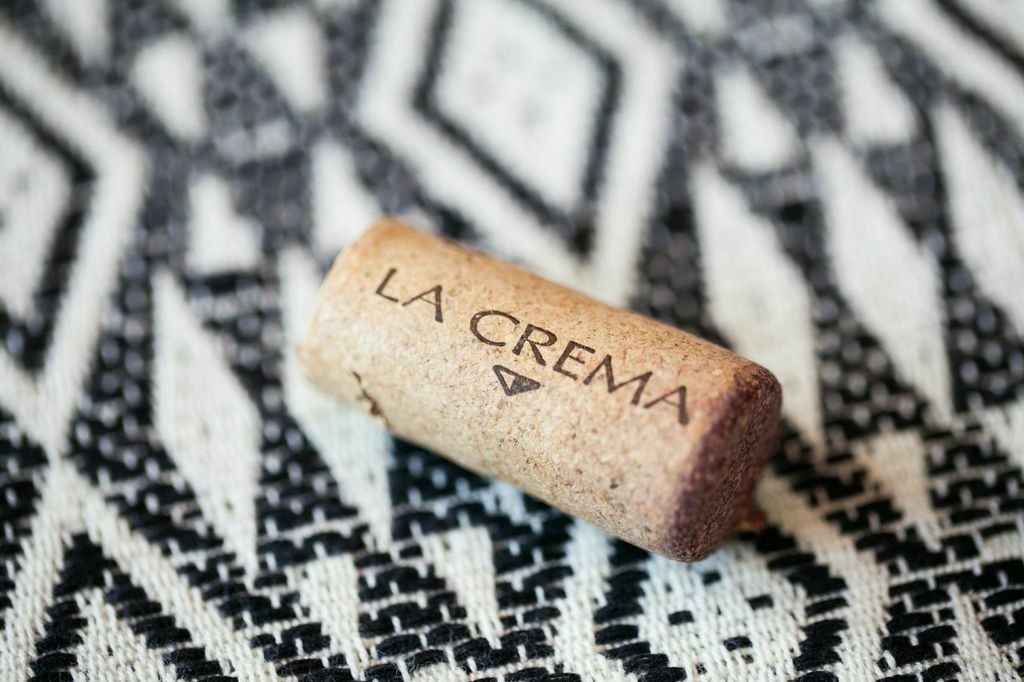 6. Timeline of the party
I love filling our dinner parties with a full night of activities. From the start to finish, you want your guests laughing and having a great time. That way, they'll be sure to leave saying that your dinner parties are the best!
Start with appetizers—a simple cheese plate is never a disappointment. Have a lighter wine with the appetizers—the La Crema Chardonay is perfect!
During appetizer time, have anything you need to stick in the oven timed out so dinner will be ready in a reasonable time frame. Guests shouldn't be made to wait longer than thirty to forty five minutes.
After dinner and dessert, we love playing a card or board game with our guests. Completely depending on your crowd but we love Cards Against Humanity, Mad Gab, or Heads Up.

7. Overall Enjoy!
There is nothing better than gathering your friends together for a fun night! Sit back and relax, and enjoy these moments with your friends and family around the dinner table!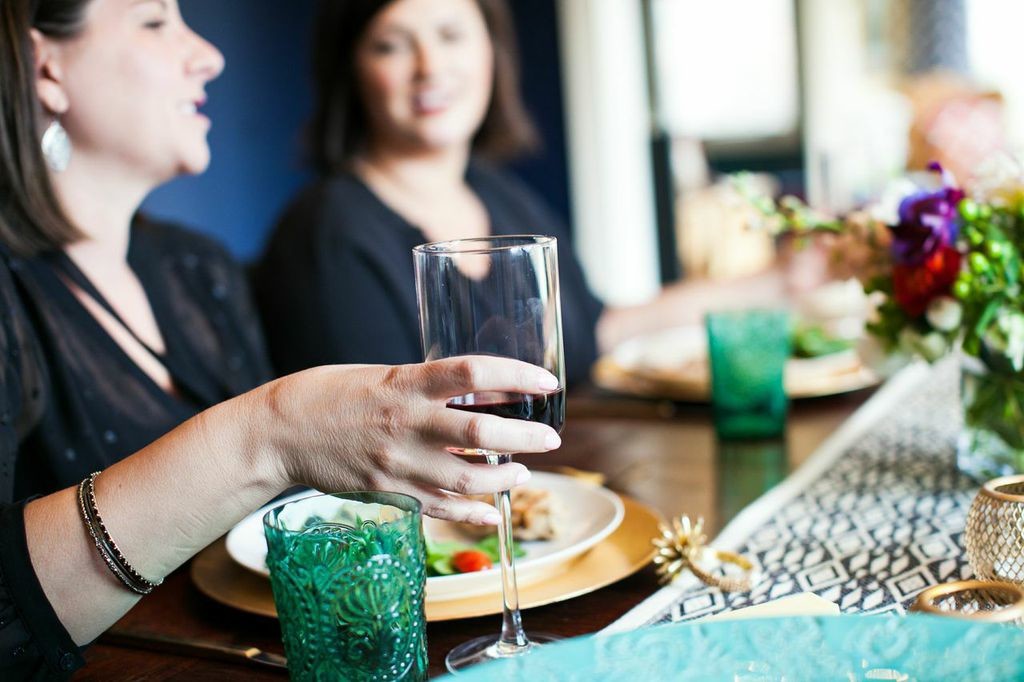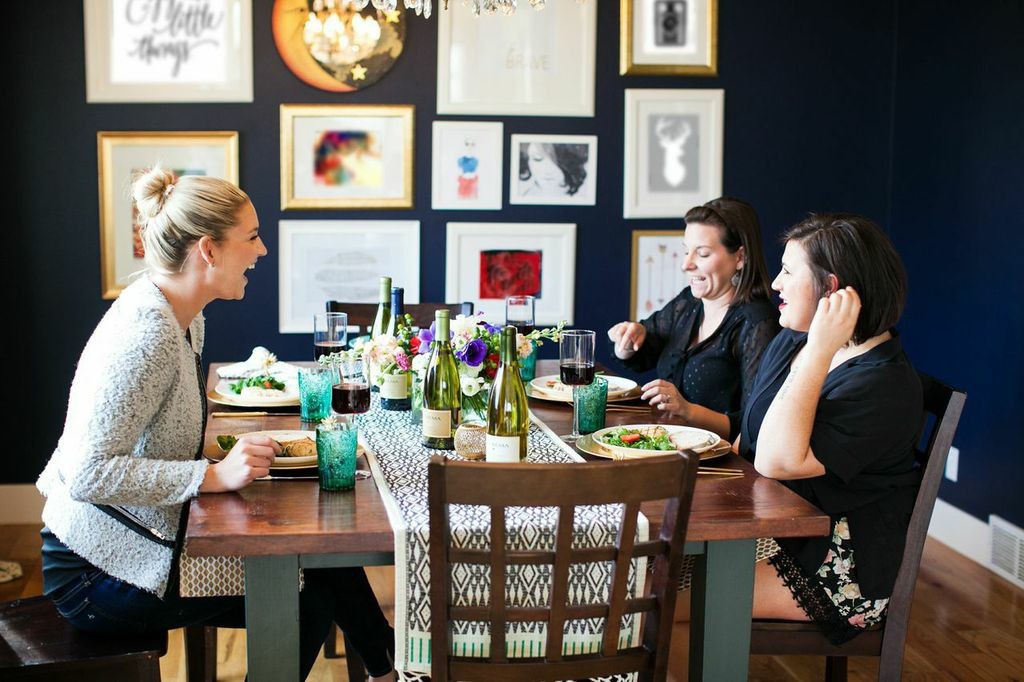 Photos by Sarah Hill Photography
Styled by The Every Hostess
Essential Large White Plates | Small Plates | Ikat Mini Lattice Napkins | Starburt Napkin Ring | Wine Glasses | Water Glasses | Netted Fringe Table Runner