New Year's Day Brunch: A Fresh Start to 2017
We have gotten through Christmas and now are headed into celebrating the new year, is anyone else ready for 2017?? I don't know about you all, but I sure am and cannot wait for January 1st! This year has been a whirlwind and starting over a new year fresh (and healthier) sounds really good right about now. After, or even rather than, having a big night out to ring in the new year, why not have a New Year's Day Brunch to celebrate 2017! Equipped with delicious bites and La Crema Wine, of course, this is the perfect way to kick off the new year!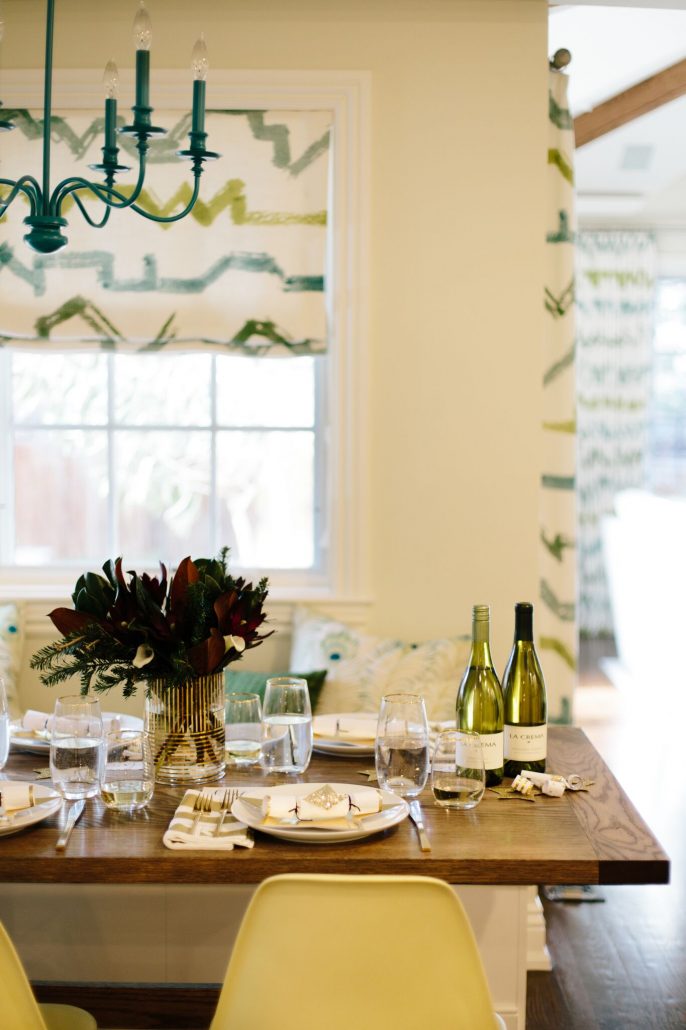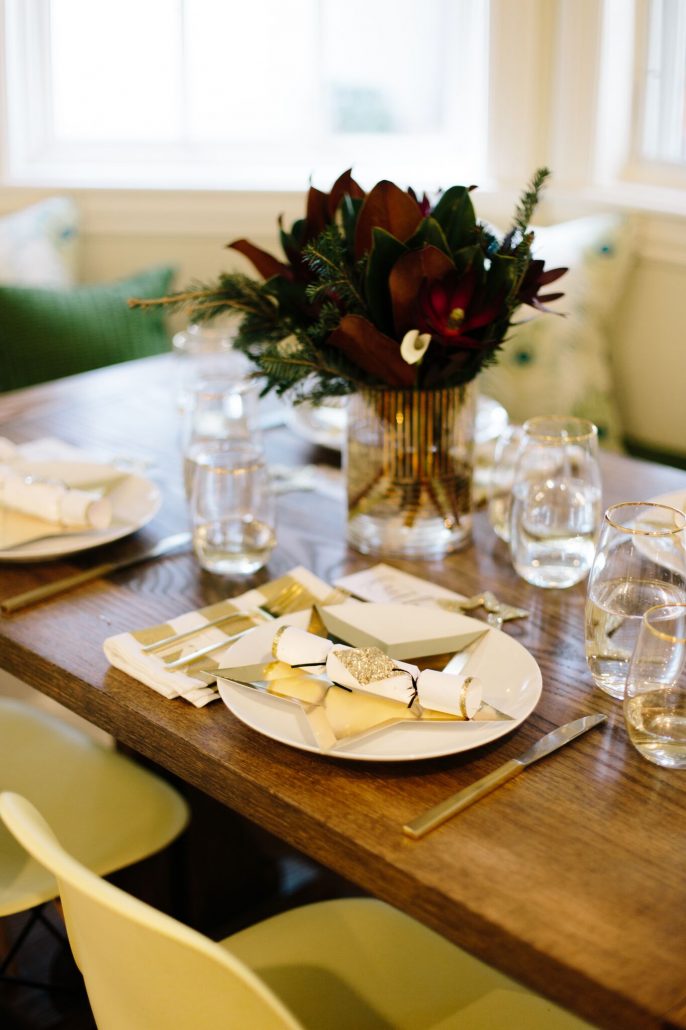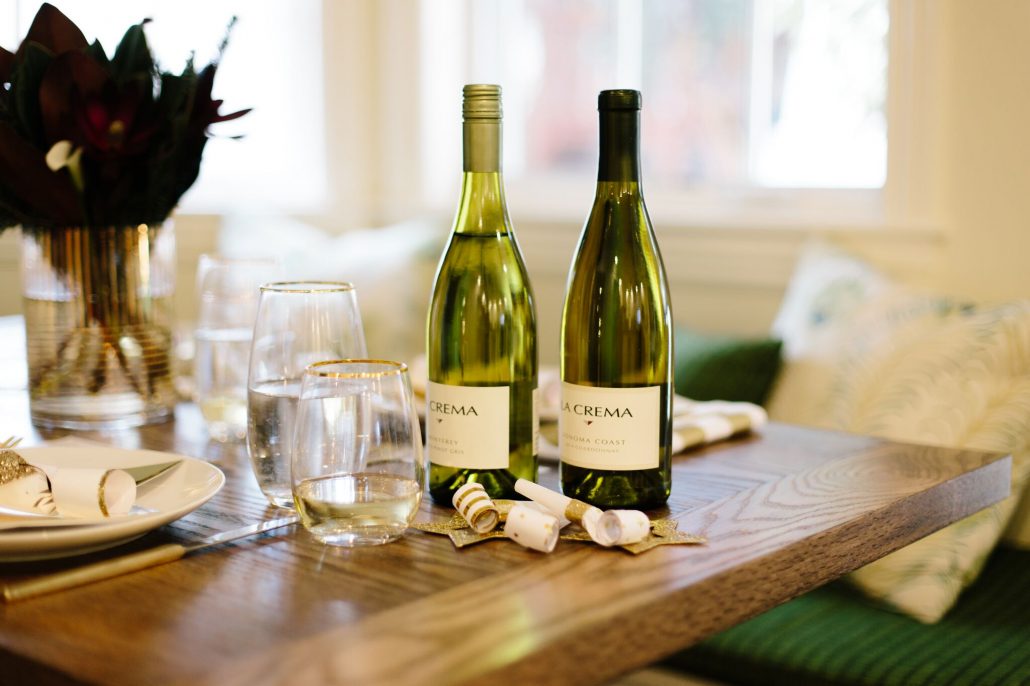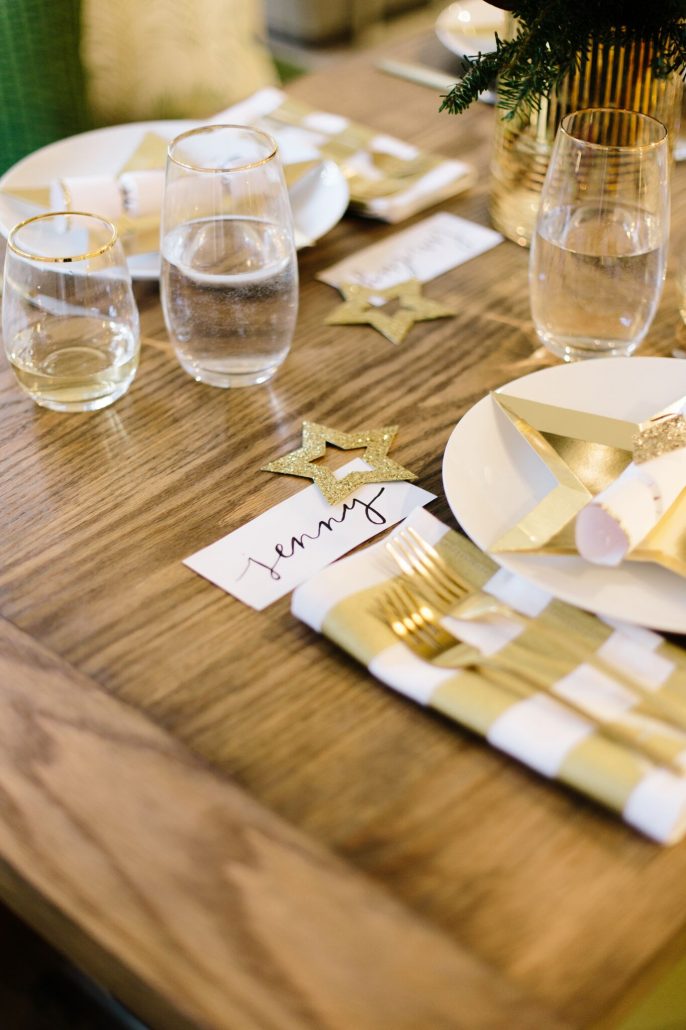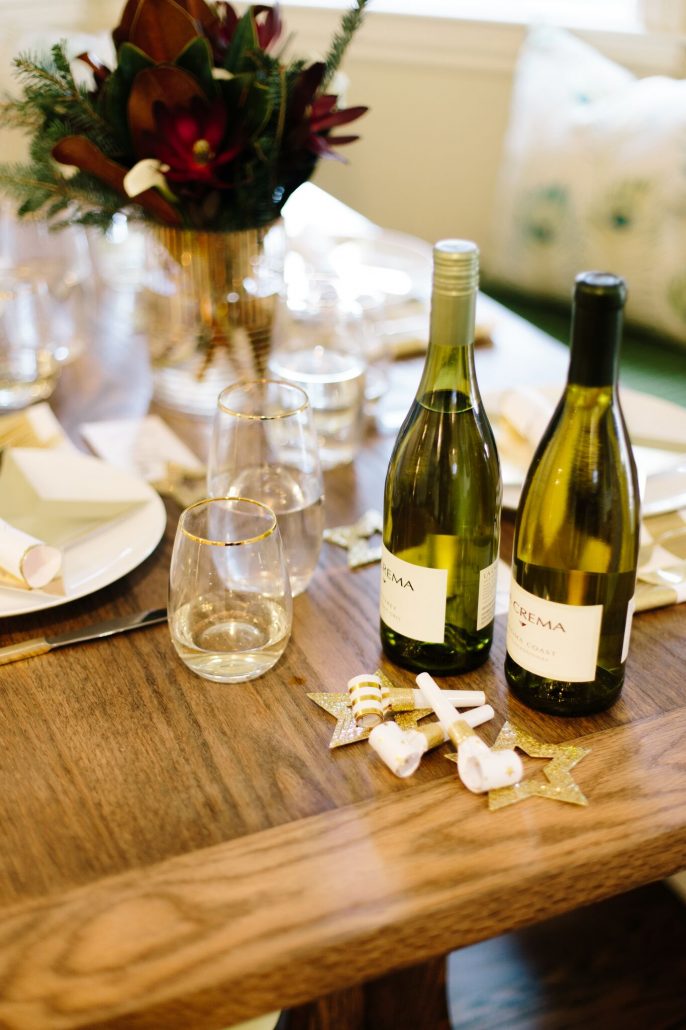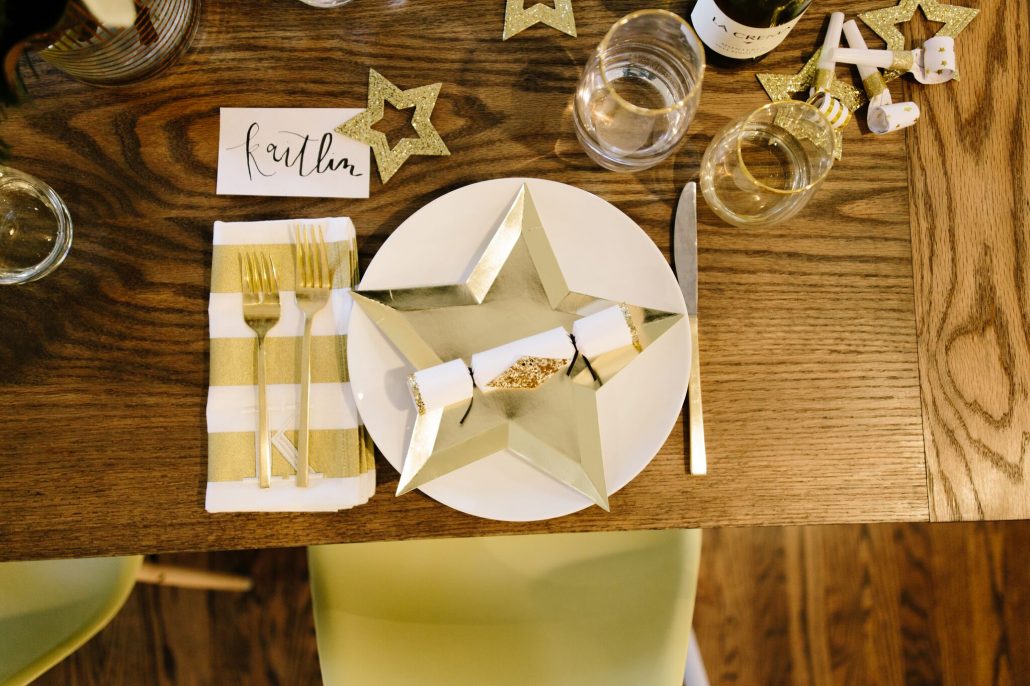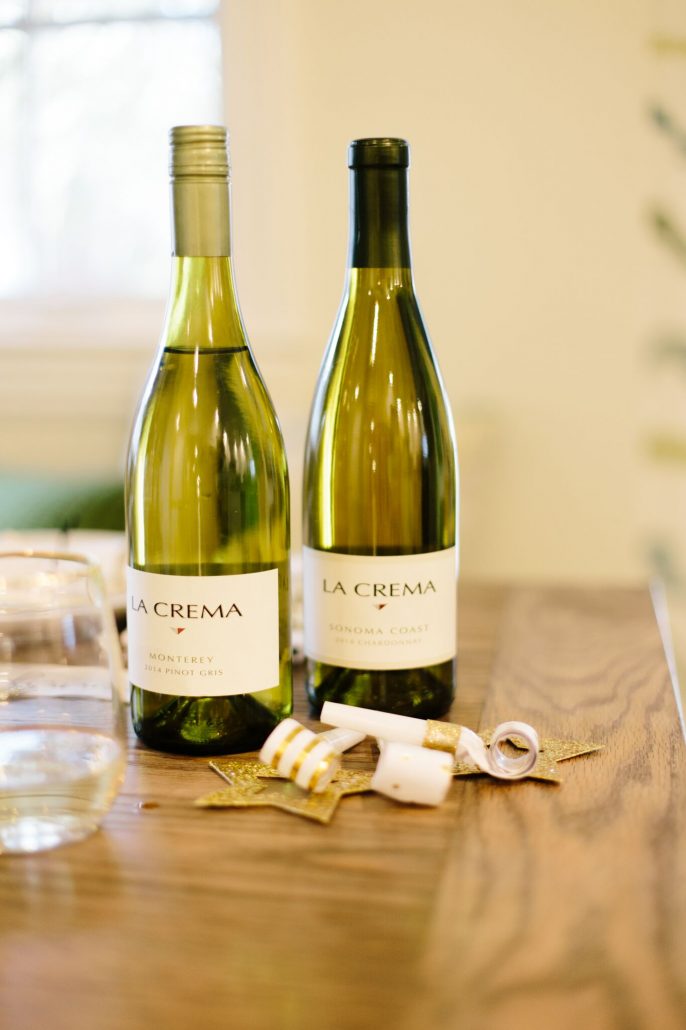 This New Year's Day Brunch is very easy to set up. Using gold glitter stars to fill the table from Swoozies, crackers for guest to pop to start off brunch and these Meri Meri Star plates, is the perfect set up to get anyone into the New Year spirit. I used a simple a "holiday" inspired flower arrangement which you can recreate from any leftover holiday flowers–just use lots of greenery.
For bites I wanted foods that paired perfectly with La Crema's selection of white wines, the Sonoma Coast Chardonnay and the Monterey Pinot Gris (my all time favorite!). This keeps the brunch light and pairs well with brunch food. Deviled eggs with pickles and capers, spicy avocado toast and a kale and clementine salad made for a delicious (and healthy) New Year's Day Brunch feast to celebrate 2017 with a fresh kick. See recipe ideas below: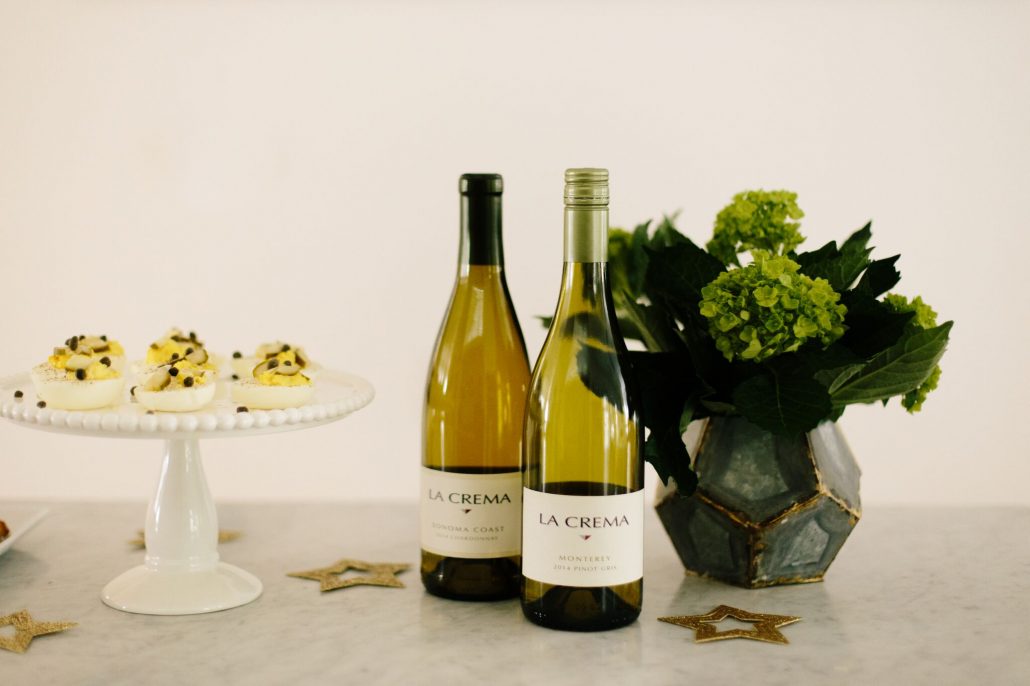 Deviled Eggs with Pickles and Capers
Author: Kaitlin Chad
Recipe type: Brunch
Prep time:
Cook time:
Total time:
Serves: 8
Ingredients
12 large eggs, in their shells
2 tablespoons mayonnaise
1 tablespoon capers, chopped, plus more for garnish
2 teaspoons spicy brown mustard
2 sweet gherkins, finely chopped
Kosher salt and freshly ground black pepper
Instructions
For the hard-boiled eggs: Fill a large, deep saucepan with a tight-fitting lid with 2 inches of cold water. Place the eggs in it and bring to a boil over medium-high heat. Immediately turn off the heat and cover with the lid. Let sit for 12 minutes. Transfer to a colander and rinse under cold water.
Once cooled, peel the eggs and slice in half lengthwise. Scoop out the yolks and place 4 yolks in each of 3 bowls. Mash well with a fork.
For the pickles and capers: Add the mayonnaise, chopped capers, mustard and gherkins to one of the bowls of yolks and mash together until thoroughly incorporated. Season with salt and pepper. Divide the filling among 8 egg halves. Top each with some capers and place on the platter.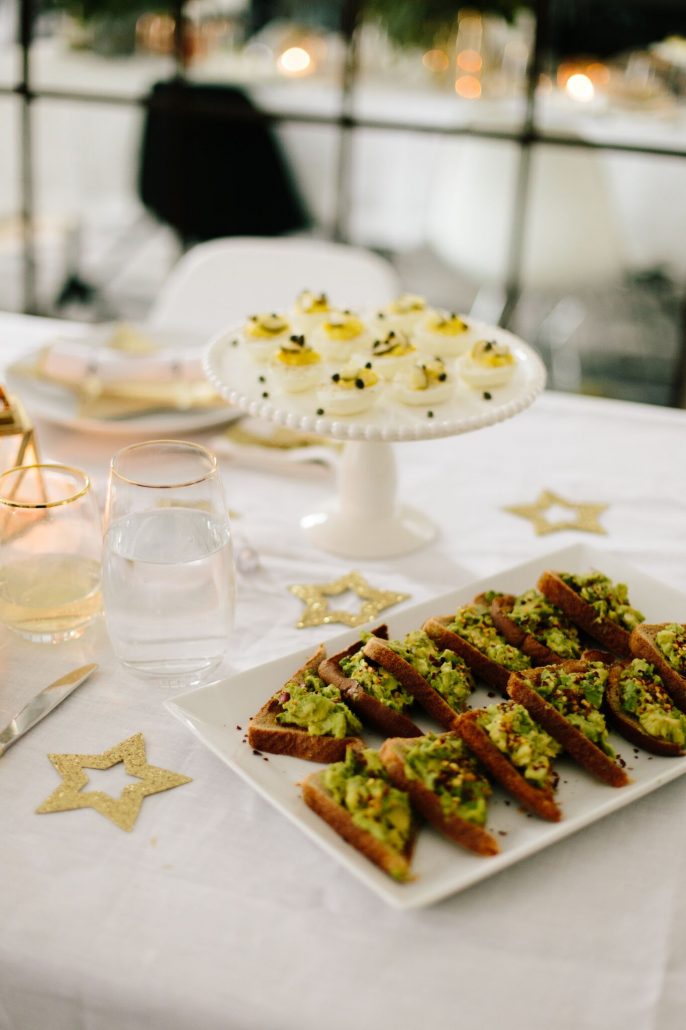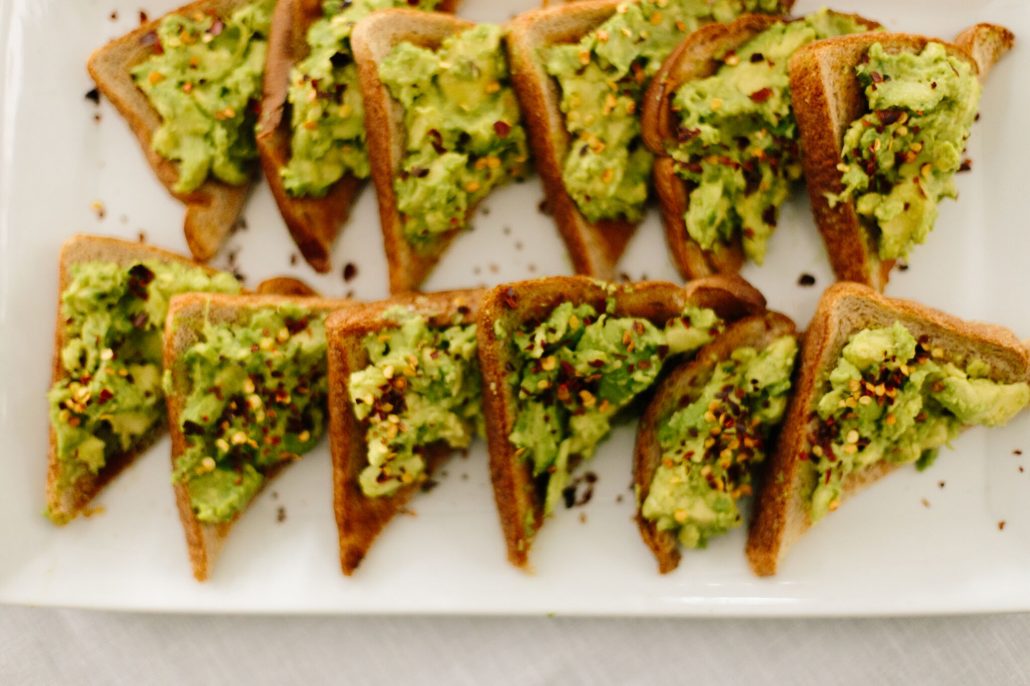 Spicy Avocado Toast
Author: Kaitlin Chad
Recipe type: Brunch
Prep time:
Cook time:
Total time:
Serves: 12
Ingredients
1 piece of sourdough bread
1 clove of garlic
1/2 avocado, smashed
Sea salt, to taste
Crushed red pepper flakes, to taste
Instructions
Toast a slice of sourdough bread until crisp and golden. Scrape the whole clove of garlic over the top of the warm toast a few times. Spoon some avocado on top of the toast and smash it down evenly with a fork. Sprinkle the top with sea salt and crushed red pepper flakes, to taste. Serve immediately. Enjoy.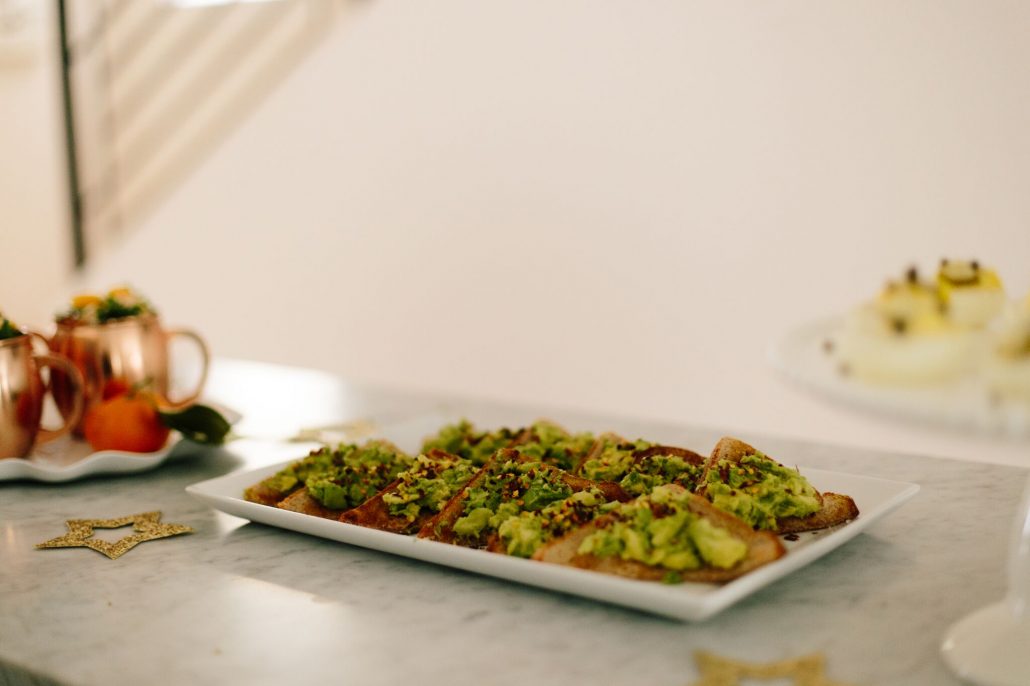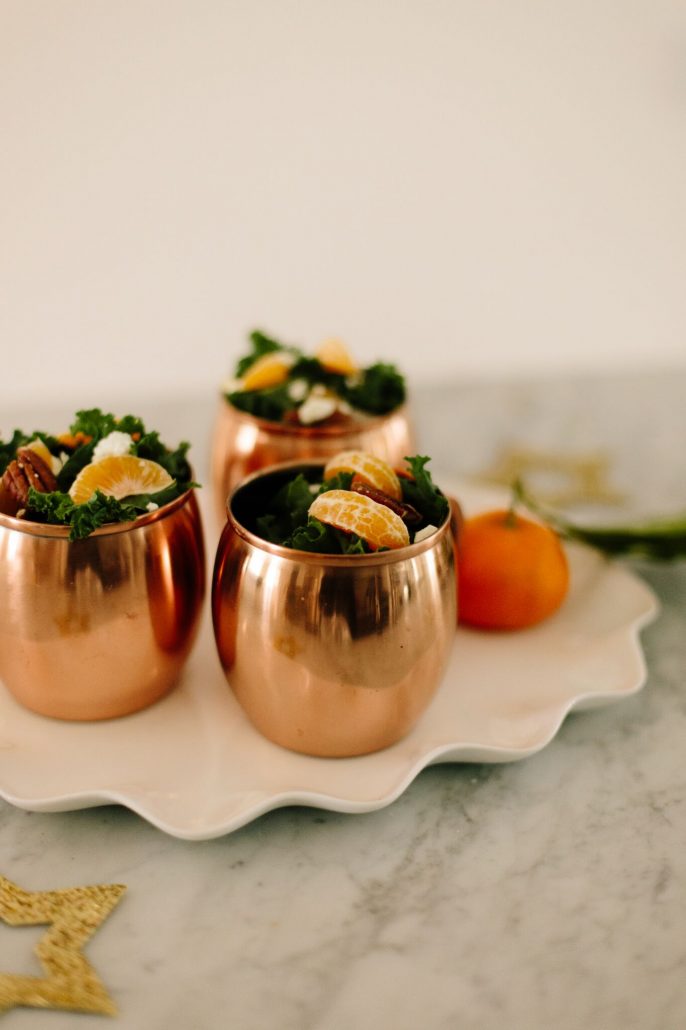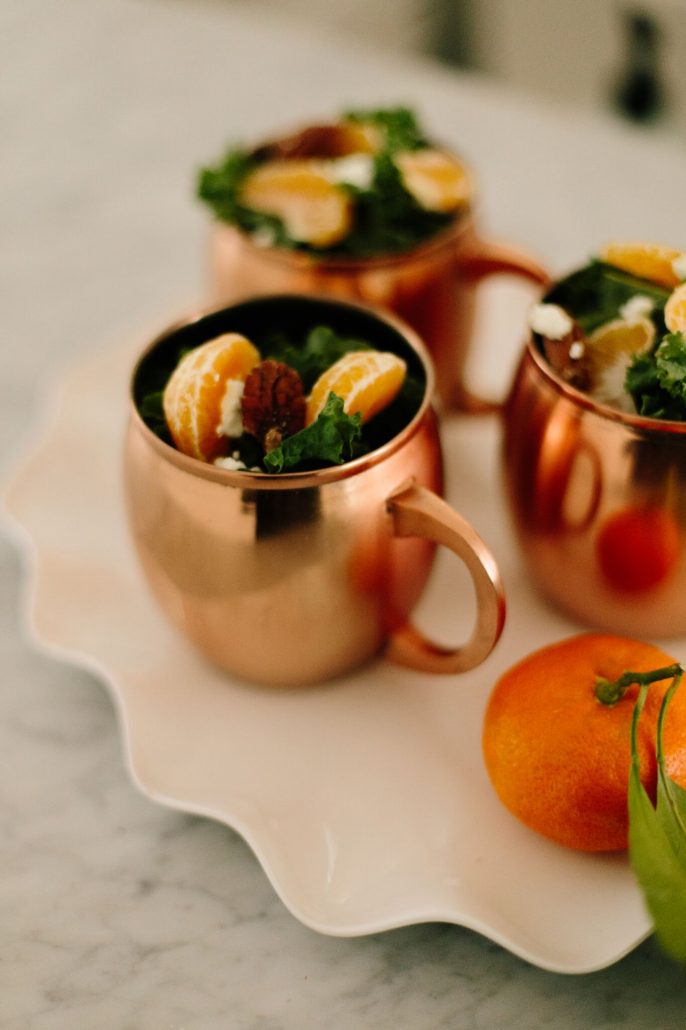 Kale, Clementine and Goat Cheese Salad
Author: Kaitlin Chad
Recipe type: Brunch
Prep time:
Total time:
Serves: 6
Ingredients
1 bunch Kale
Clementines, peeled and sliced into rounds or small strips
1/3 cup crumbled Goat Cheese
Honey-Lime Dressing
3 tablespoons fresh lime juice (about 2 small limes)
3 tablespoons olive oil
1 medium jalapeño, membranes and seeds removed, finely chopped
2 teaspoons honey (or agave nectar)
1 teaspoon Dijon mustard
¼ teaspoon chili powder
⅛ teaspoon fine grain sea salt
Instructions
First, make the dressing by whisking together all of the ingredients in a small bowl.
Prepare the kale by slicing out the stems and chopping out the leaves into small, bite-sized pieces. Transfer the kale to a big salad bowl. Sprinkle a small pinch of sea salt over the kale and massage the leaves with your hands by lightly scrunching big handfuls at a time, until the leaves are darker in color and fragrant.
Drizzle salad dressing over the kale (you might not need all of the dressing) and toss well so the kale is lightly coated with dressing. Add the clementines goat cheese to the bowl.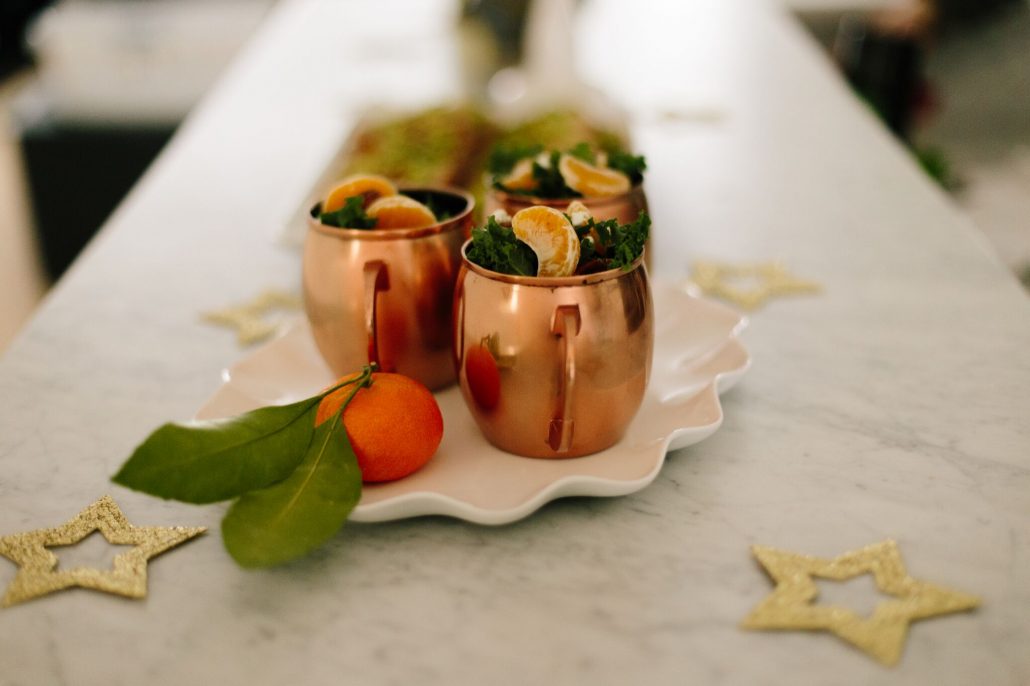 How are you planning to celebrate the new year? Let us know in the comments!
Cheers to a wonderful start to 2017!