Thanksgiving Leftover Box Labels
Leftovers are one of the unavoidable parts of Thanksgiving and holiday dinner parties. After Turkey Day, most people are stuck with mountains of leftovers after the big meal that they're eating for days on end. This year I'm pairing my delicious dinner with some adorable leftover labels—so I can present lovely little packages for my guests to enjoy some Thanksgiving leftovers.
Presenting guests with these beautiful leftover boxes is a lovely statement they will remember long after the meal is over—much like La Crema's Sonoma Coast Chardonnay and Pinot Noir. They pair perfectly with Thanksgiving dinners and desserts!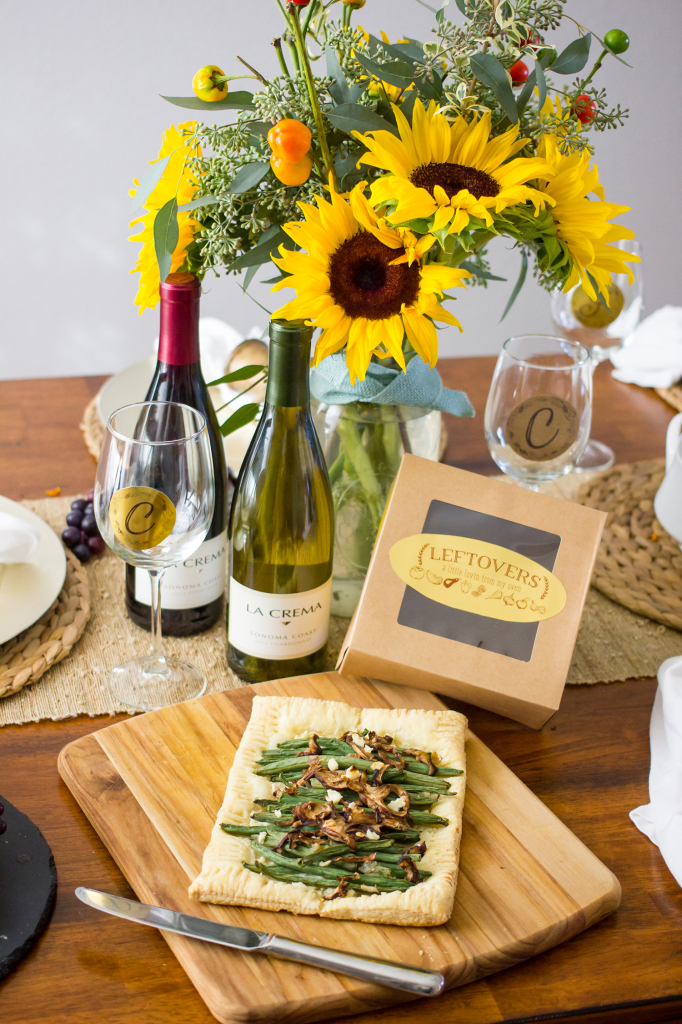 I printed these on adhesive backed printable gold foil paper and adhesive backed craft paper from Silhouette. You can find these easily in any craft store in their scrapbooking section—they slide into your printer just like regular paper.
I then simply cut them out by hand and placed them on adorable little boxes!
Since you are giving guests leftovers, it's important to get food-safe boxes. I like to use Wilton cake and petit four boxes—they come in a wide variety of shapes and sizes and have different colors and prints. You want to be sure to use something that won't react with your food and give off harmful chemicals or give your food a funky taste, so using boxes meant for food is always the best way to go.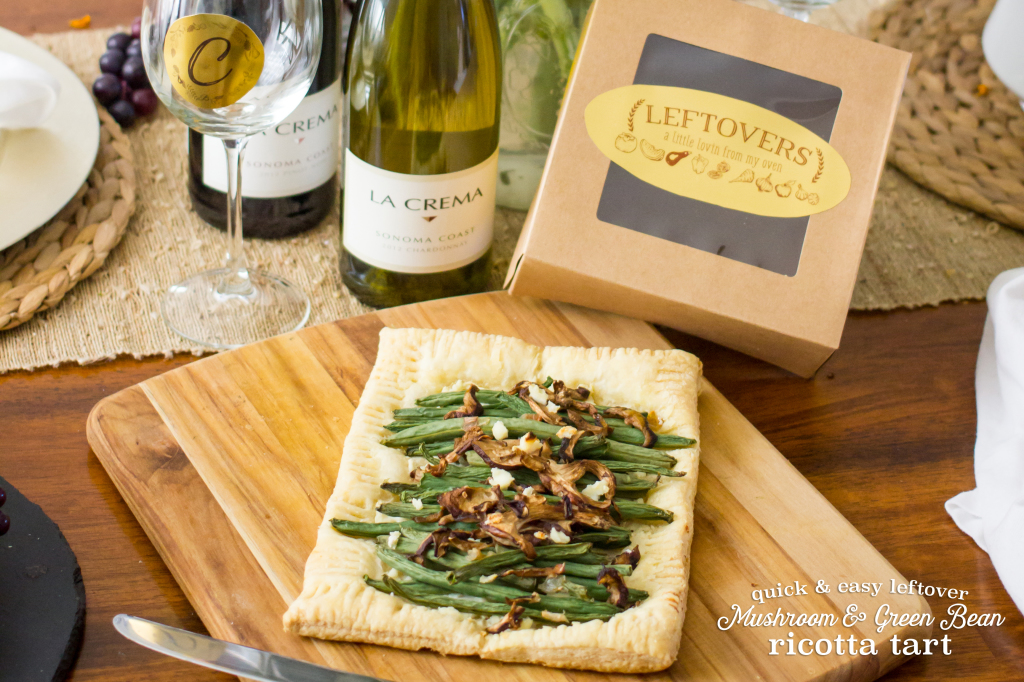 For a delicious recipe that pairs perfectly with La Crema's wines, check out my insanely easy, quick and delicious way to transform leftover green beans and mushrooms into a beautiful tart!
It is effortlessly elegant and incredibly quick to make- just like some of my other favorite decor ideas this Thanksgiving.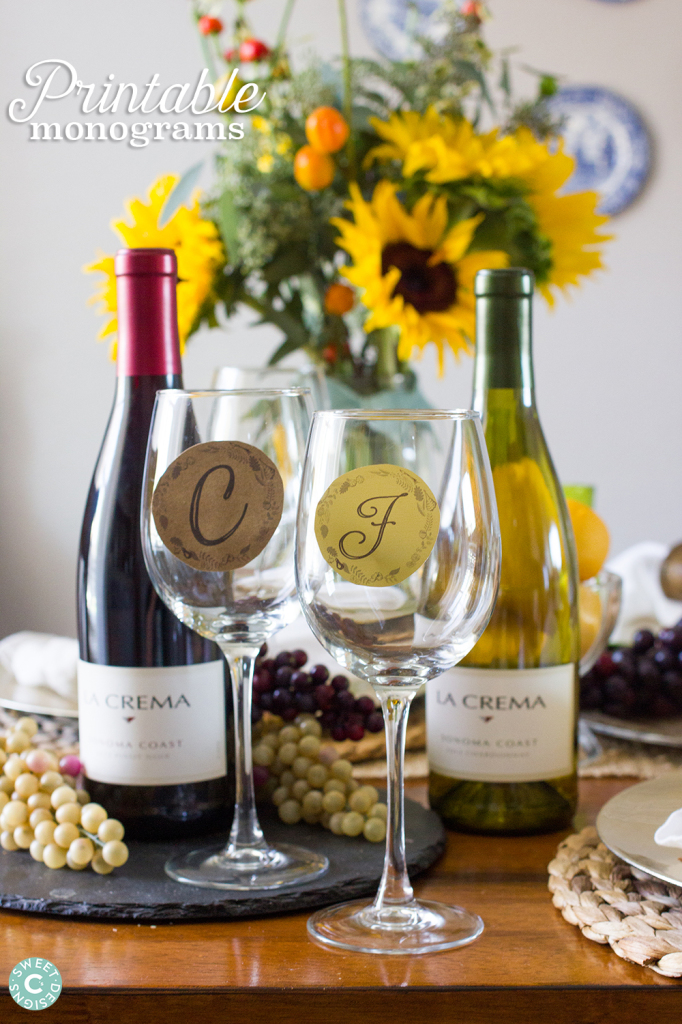 For two additional leftover tag downloads, as well as some monogram downloads that can be used as place settings, glass labels or even stickers on stationary or thank you cards- please check them out on Sweet C's Designs!
To download your free printables, click the image, below.