Mexican Chocolate Ganache
We upped the ante on decadent dipping sauces. A rich, creamy  chocolate ganache with just a touch of heat. Pair with these Chardonnay Churros and a glass of La Crema Pinot Noir for a terrific Cinco de Mayo indulgence.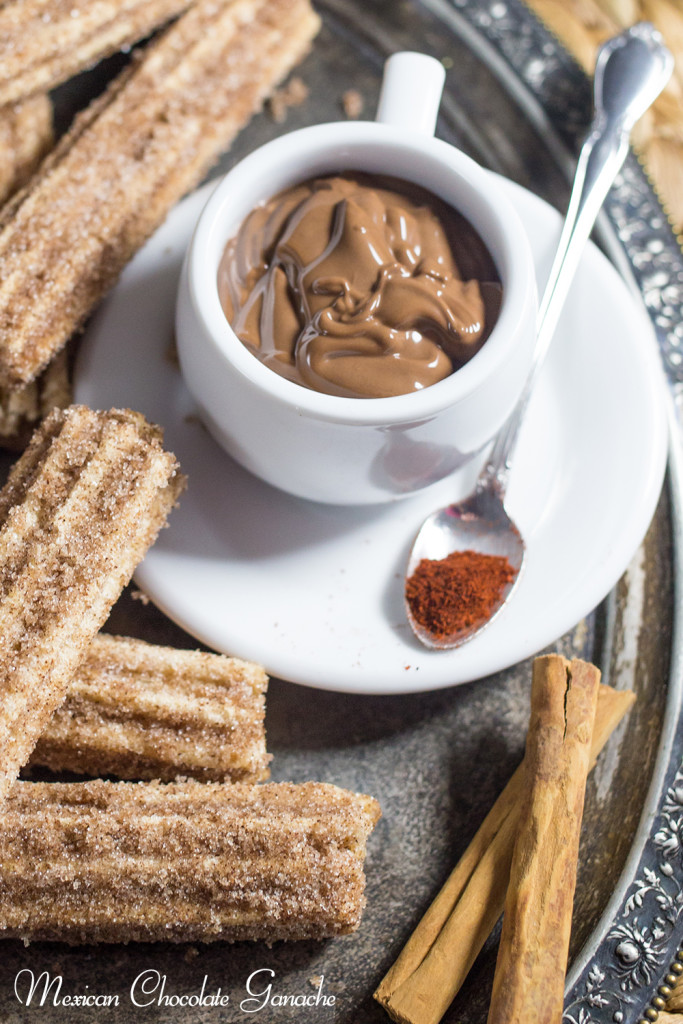 One of my favorite treats of all time has got to be churros. They are crunchy, crispy, and are surprisingly easy to make at home. To kick the humble churro up a notch, I made some with Chardonnay in the dough, and I am pairing them with this decadently spicy Mexican chocolate ganache to make the perfect romantic dinner.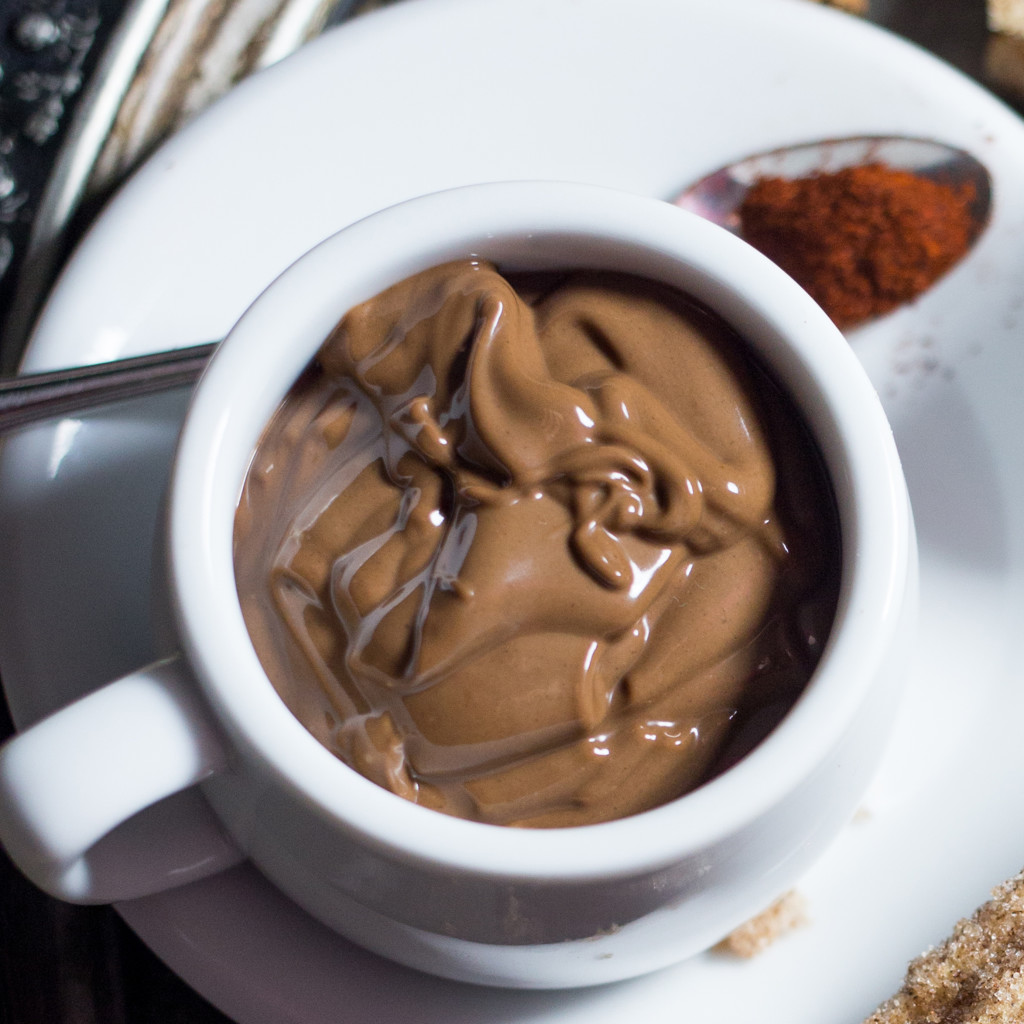 This recipe is incredibly easy and luxurious. Open a bottle of La Crema and spend the evening dipping churros for a romantically festive date.
Mexican Chocolate Ganache
Prep time:
Cook time:
Total time:

Ingredients
1/2 cup heavy cream
3/4 cup chopped Mexican chocolate, such as Ibarra brand
1/2 teaspoon ancho chile powder
1/2 teaspoon vanilla extract
1/4 teaspoon cinnamon
Instructions
Heat the heavy cream in a small pot until it is just bubbling.
Add other ingredients in a medium sized, heavy bowl.
Add heavy cream to other ingredients, and let it set for a moment.
Whisk ingredients together until creamy and smooth- be careful to not burn yourself on what could be a very hot bowl.
Serve hot with fresh churros.
And for some delicious Chardonnay Churros that are the perfect thing to dip in this ganache, check out the recipe here!