Roasted Leek and Cauliflower Soup
Cauliflower, unlike some vegetables we know and love (looking at you asparagus), is fairly easy to pair with wine, and this creamy and savory Roasted Leek and Cauliflower Soup is no exception!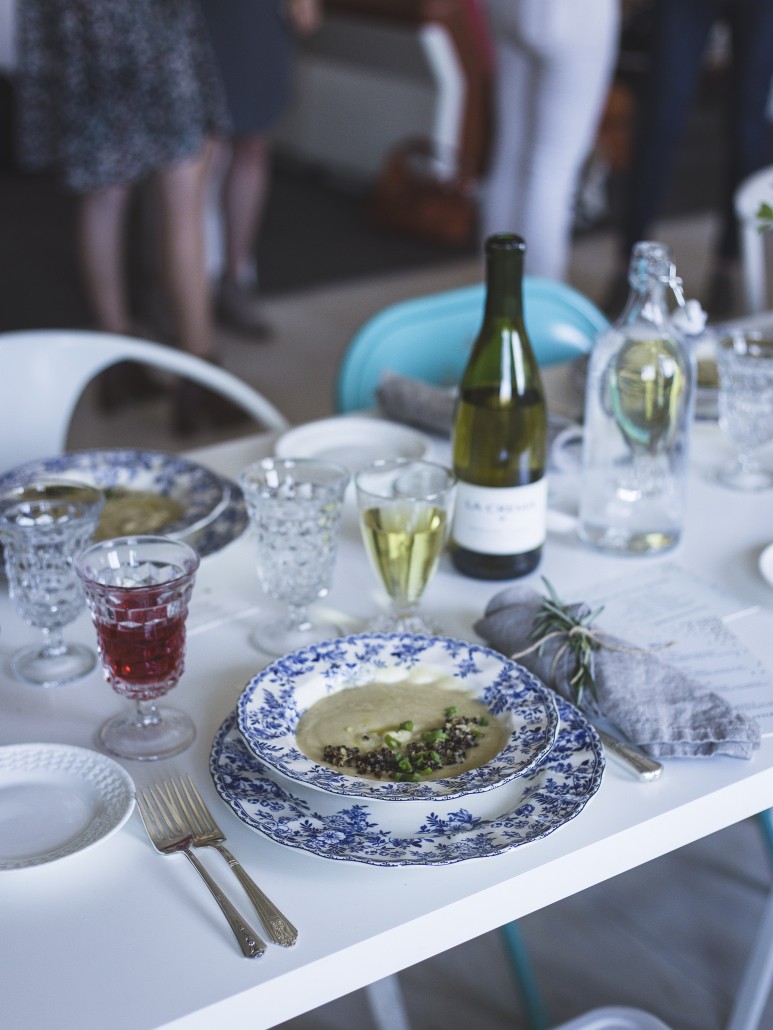 The silky, mild, yet richly flavorful soup lends itself beautifully to our Sonoma Coast Chardonnay. The wine's flavors of apple, white peach, Meyer lemon and sweet spice complement the alliums, lemon, herbs and, of course, the cauliflower in the soup.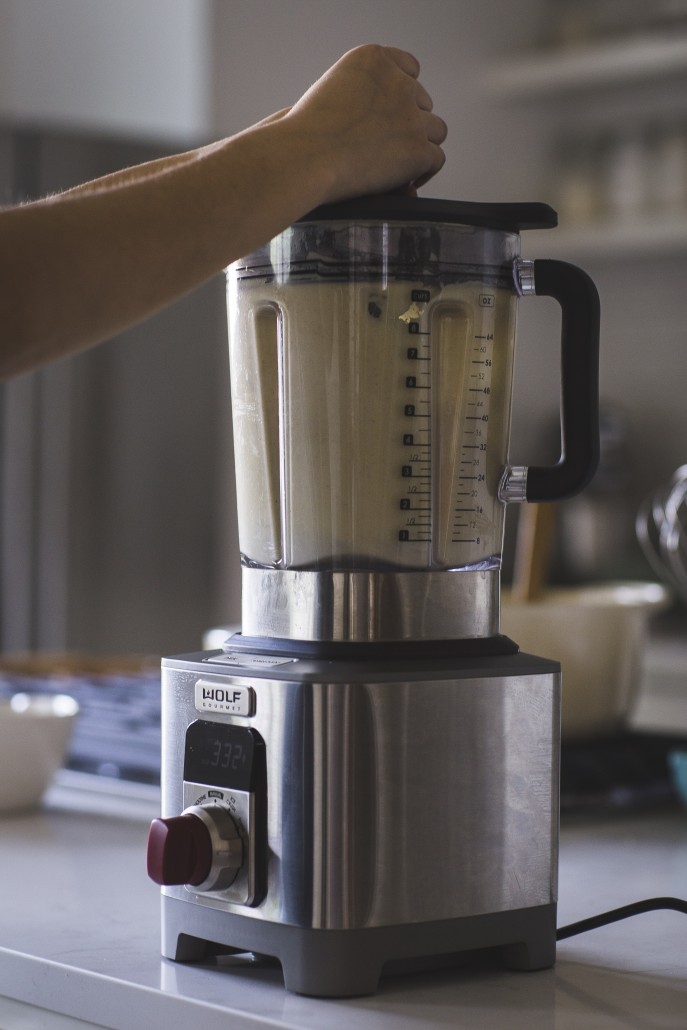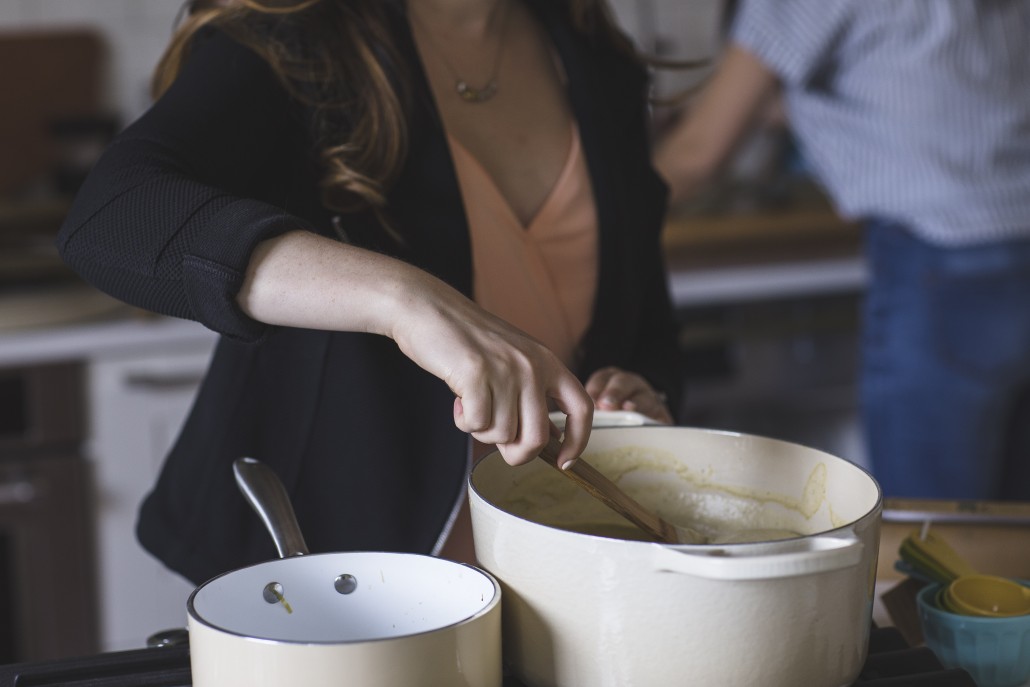 In this recipe, we roast the leeks, cauliflower and potatoes with a bit of olive oil in the oven to extract flavors and crisp up the veggies. Once they're nicely toasted on the outside and softened on the inside, we popped them in the blender with a bit of vegetable broth to create a smooth texture before finishing the soup with lemon juice and herbs in an enameled cast iron on the stove.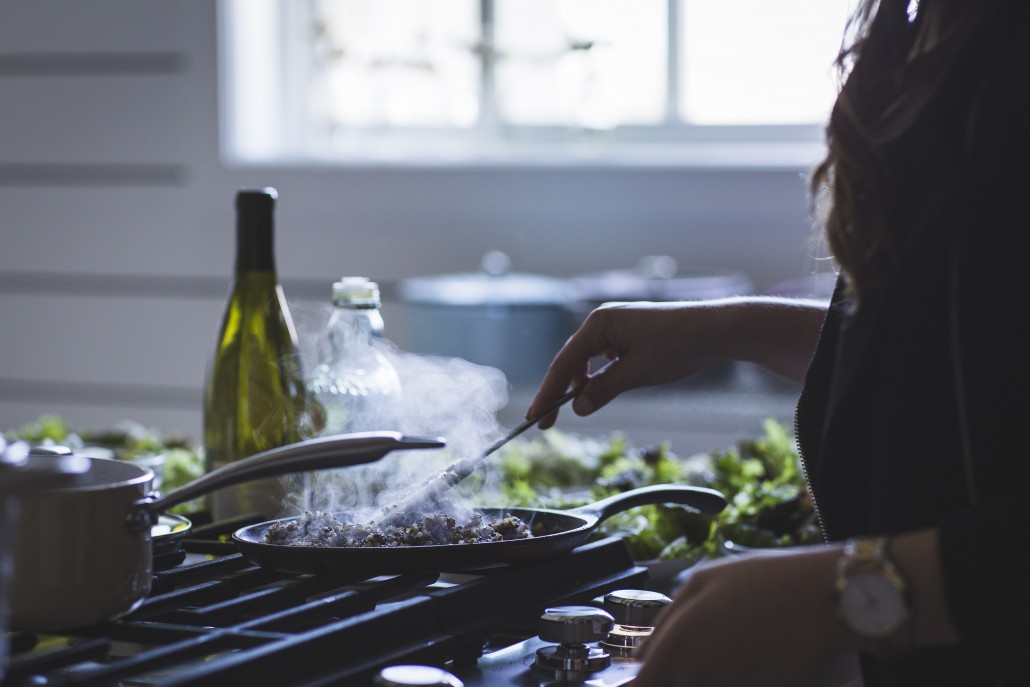 A great finish on this soup to balance the smooth texture is to top it with crispy quinoa (cooked quinoa that's toasted on a hot skillet for about 5-7 minutes). Not only does it add a bit of color to the presentation, it provides a yummy crunch on the palate!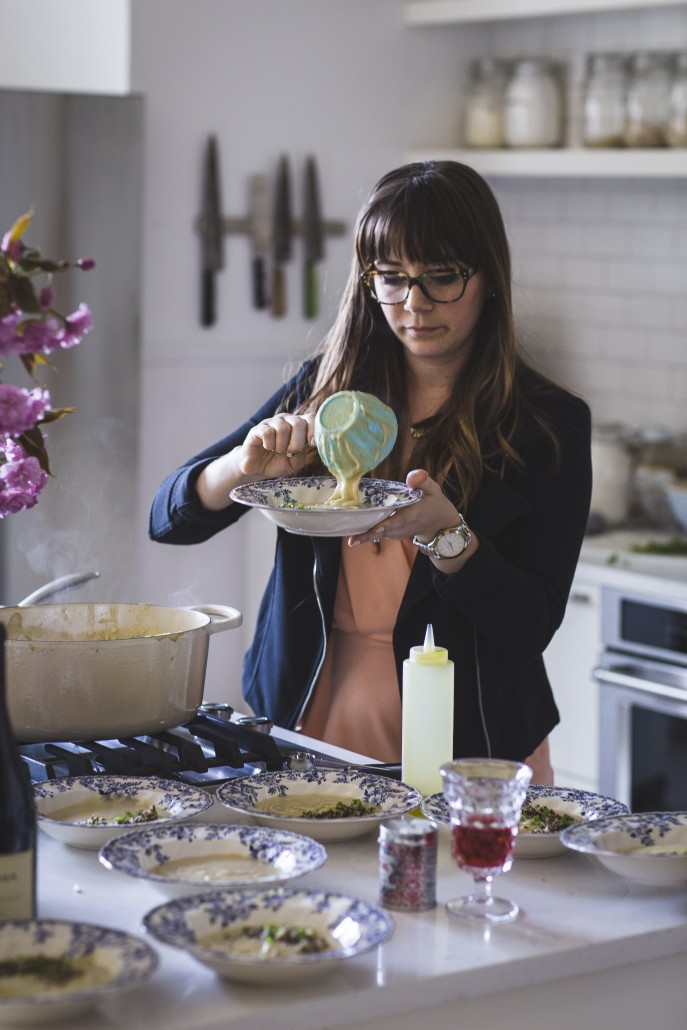 Roasted Leek & Cauliflower Soup
Author: La Crema Culinary Team
Recipe type: First Course

Ingredients
For the soup:
4-5 large leeks, washed and sliced thinly (only the white a light green parts)
2 heads cauliflower, chopped into florets
4-5 small waxy potatoes, quartered
4-5 cloves garlic, peeled
About 1/3 cup olive oil (plus some for drizzling)
3-4 cups vegetable broth
2-3 sprigs fresh thyme
The juice of one large lemon
Salt and pepper, to taste
Crispy toasted quinoa, for garnish (recipe included below)
Sliced green onions, for garnish
For the crispy quinoa garnish:
1 cup cooked quinoa (we used tricolor)
3-4 tablespoons olive oil
Salt and pepper, to taste
Instructions
Season leeks, cauliflower, and potatoes with salt, pepper, and olive oil and then divide between two baking sheets and roast at 400 degrees for 20-30 minutes or until slightly browned. Rotate pans halfway through cooking time.
To make the crispy quinoa garnish, heat a skillet with olive oil over medium high heat. Pour in the quinoa and stir until crispy, about 5-7 minutes. Season with salt and pepper and remove from heat.
Remove from oven and transfer to a blender (allow to cool slightly). Add half of the vegetable broth and blend until smooth. Add more broth if necessary.
Transfer to a pot and simmer on low. Drop fresh thyme and lemon juice in and stir well. Add more vegetable broth if it gets too thick. Season again, remove the thyme sprigs, and serve hot; topped with crispy quinoa, green onions, and a drizzle of olive oil.
Enjoy!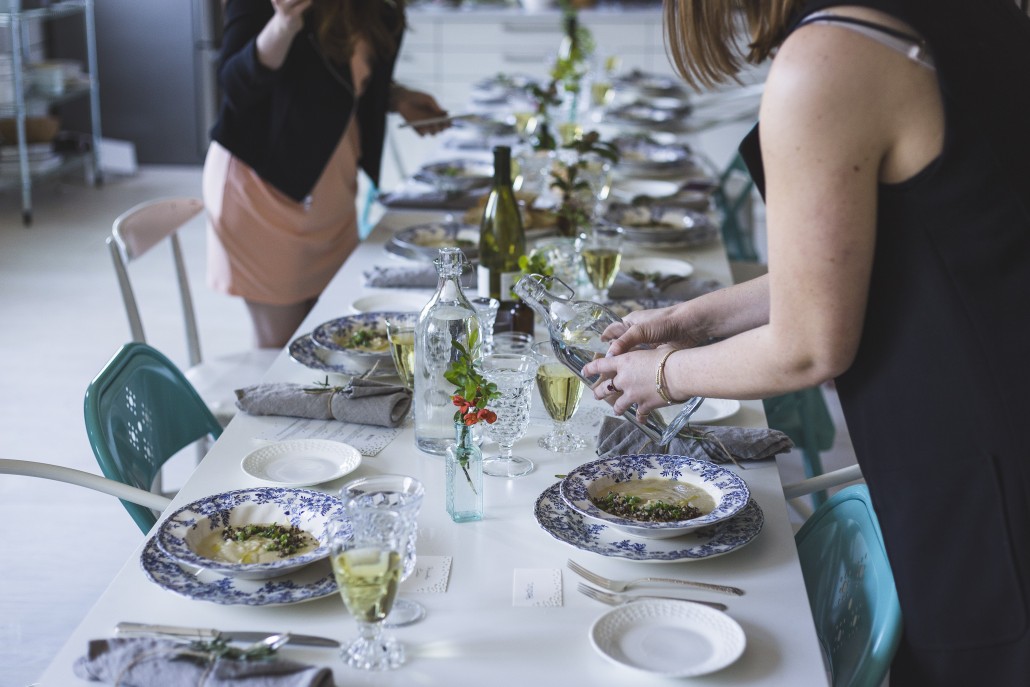 For more on this series visit:
An Intimate Late Lunch in Seattle