An Intimate Late Lunch in Seattle
On April 2, we teamed up with three of our blogger friends — Megan of Freckled Italian, Annie of Annie Reeves, and Kristan of The Broken Bread — to host an intimate late lunch in Seattle, celebrating food, creativity, community, and of course, great wine.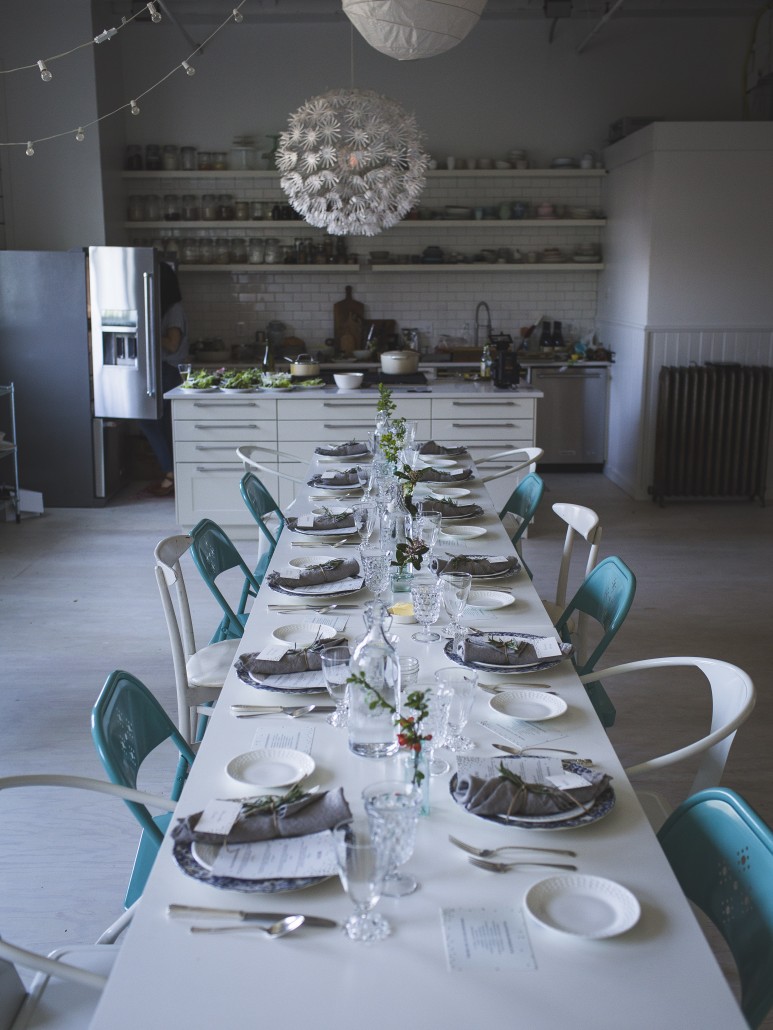 Megan flew in from Charlotte, North Carolina on Thursday to help Kristan, the resident Seattleite, do some last-minute décor shopping. Annie landed in Seattle from Charleston, South Carolina on Friday afternoon, and after a quick lunch together at Pike Place Market, the three of them were off on a fast and furious grocery shopping spree around the market to source fresh local ingredients for the next day's meal.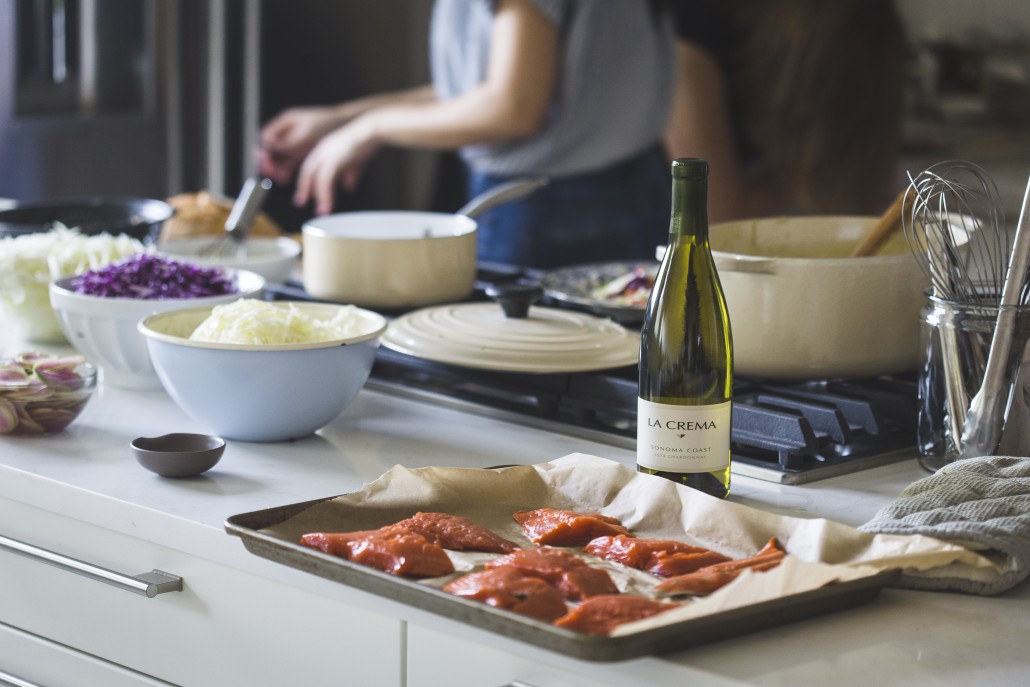 With lattes in hand and warm, crusty baguettes wrapped in paper tucked under their arms, Megan and Annie began to envision the appetizer station at the meat and cheese section of a charming little Italian shop on the corner of 1st Avenue. They explained what they had in mind and which wines they planned to serve as the gentleman behind the counter began cutting and passing samples across the case for tasting. 
They finally decided on a brie, a swiss, and a delicious local cow's milk cheese called Sleeping Beauty that Annie and Megan both dreamed about for days afterward. The charcuterie board included some mild salami, salty prosciutto, and a delicious sliced ham. All together, this concoction of meats and cheeses, accompanied by dried fruit, fresh grapes, olives, pickles, lots of fresh bread, and the crowd favorite wine of the day, our Russian River Pinot Noir Rosé, kicked off our epic late lunch.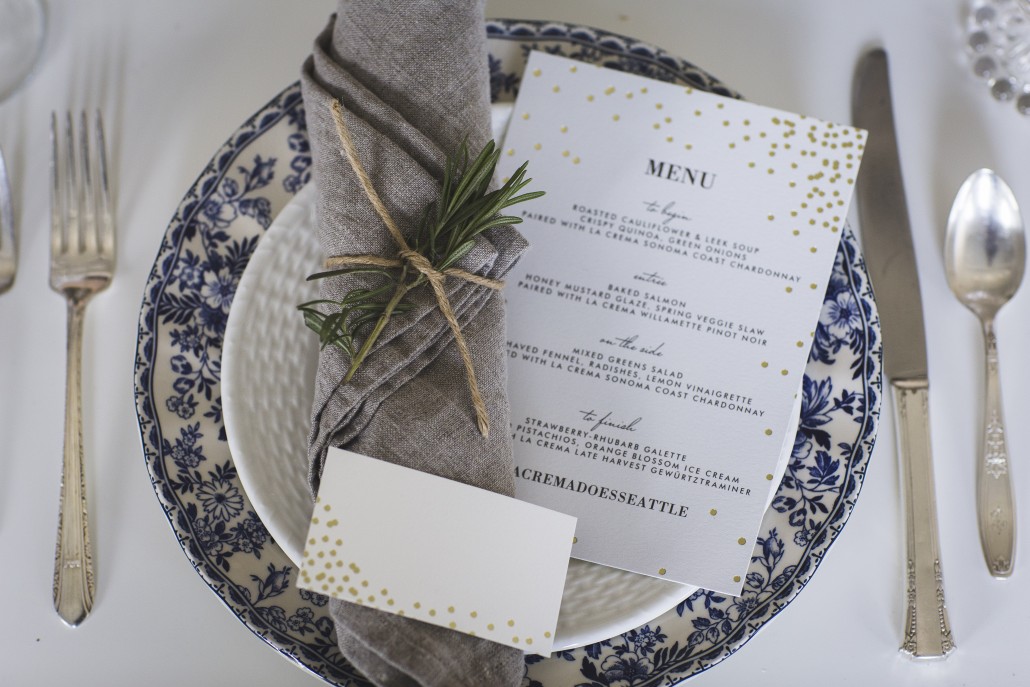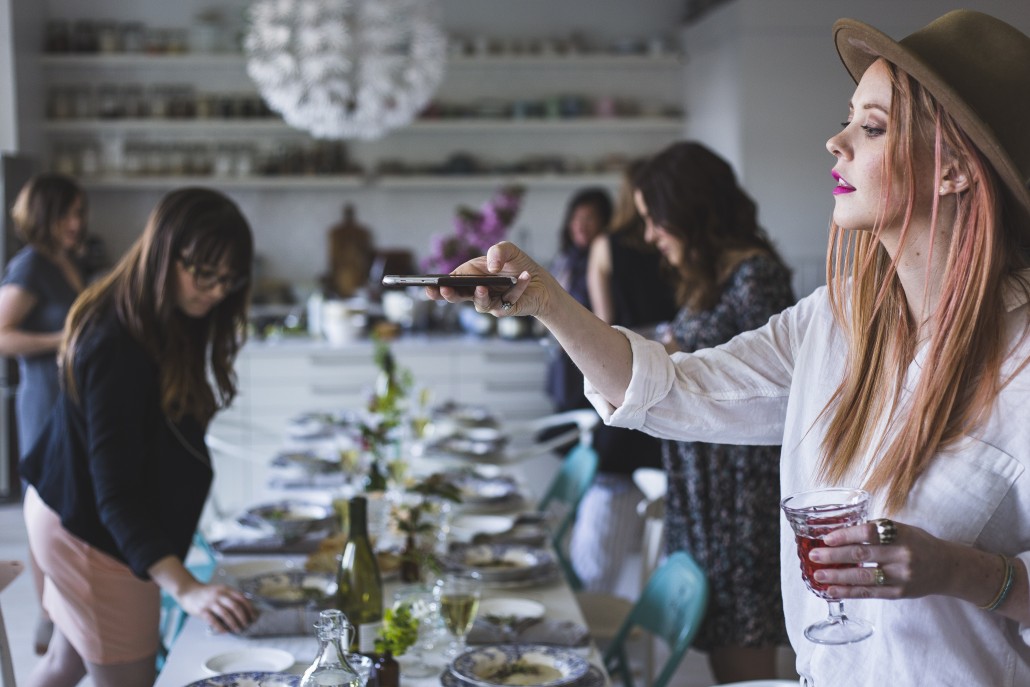 On the list of attendees were nine bloggers, food photographers, and designers all working in the creative food scene. On the menu: roasted leek and cauliflower soup garnished with toasted quinoa and scallions, a fresh salad with fennel and watermelon radishes dressed simply with olive oil and lemon, oven-roasted salmon marinated in a homemade honey mustard glaze and served alongside some bright spring cabbage slaw, and last but not least a beautiful strawberry rhubarb galette and homemade vanilla and orange blossom ice cream, paired with our Late Harvest Gewürztraminer (only available at our tasting room!).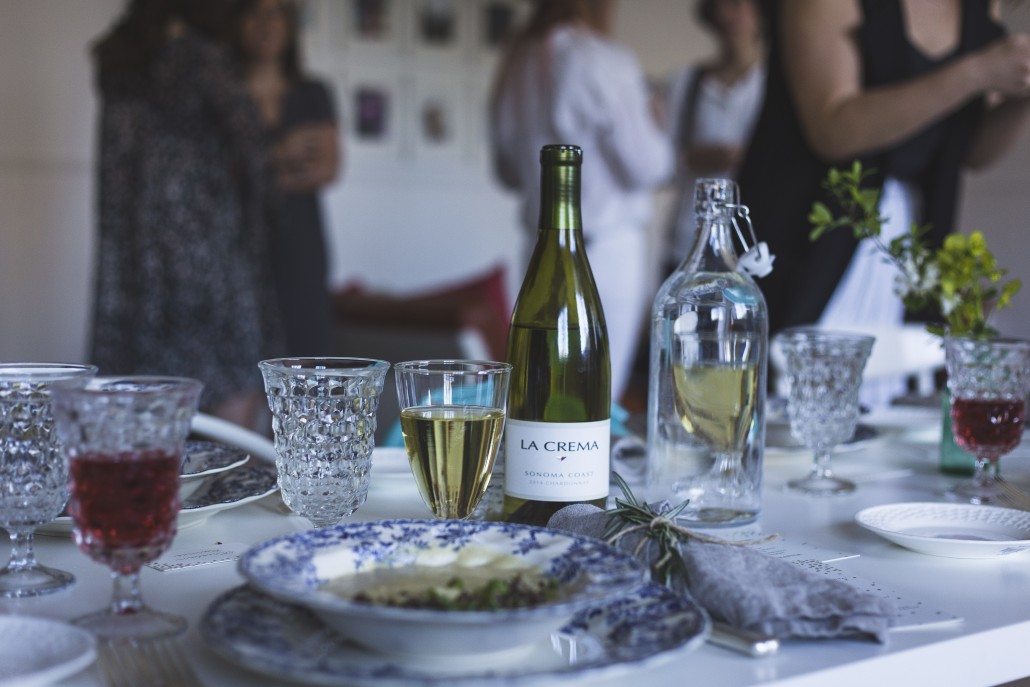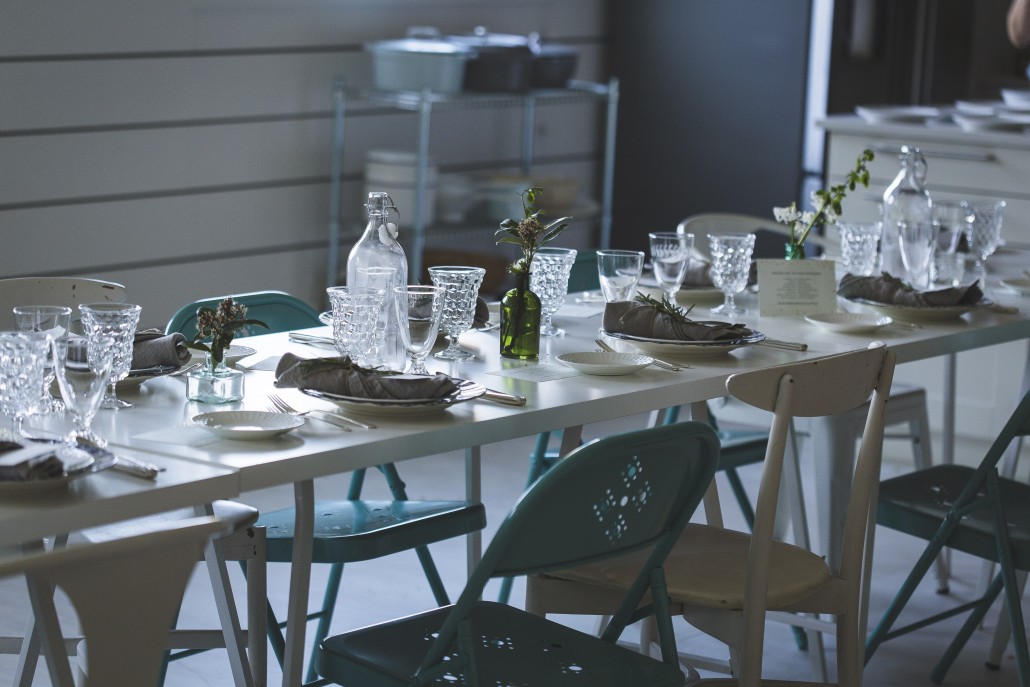 The single dining table down the center of the room cultivated conversation and community as the wine was poured and dishes were served. The guests sat down around the table and immediately started snapping photos of their place settings and discussing all things creative.
Minted menus and place cards with gold foil dots sat atop the beautiful linen napkins that were tied together with rosemary and twine, a simple yet elegant touch. Each napkin was cut and hand-sewn by one of our guests, The Modern Proper, which contributed to the local Seattle vibe we wanted to create.
While the intention of the day was to provide delicious food paired with wonderful wine, Annie, Kristan, and Megan wanted to add to the overall experience with a picturesque tablescape. This, of course, also included a few tiny jars of flowers (that were picked right out of Kristan's blooming backyard!). In event prep and decor, sometimes the simplest little additions make the most lasting impressions.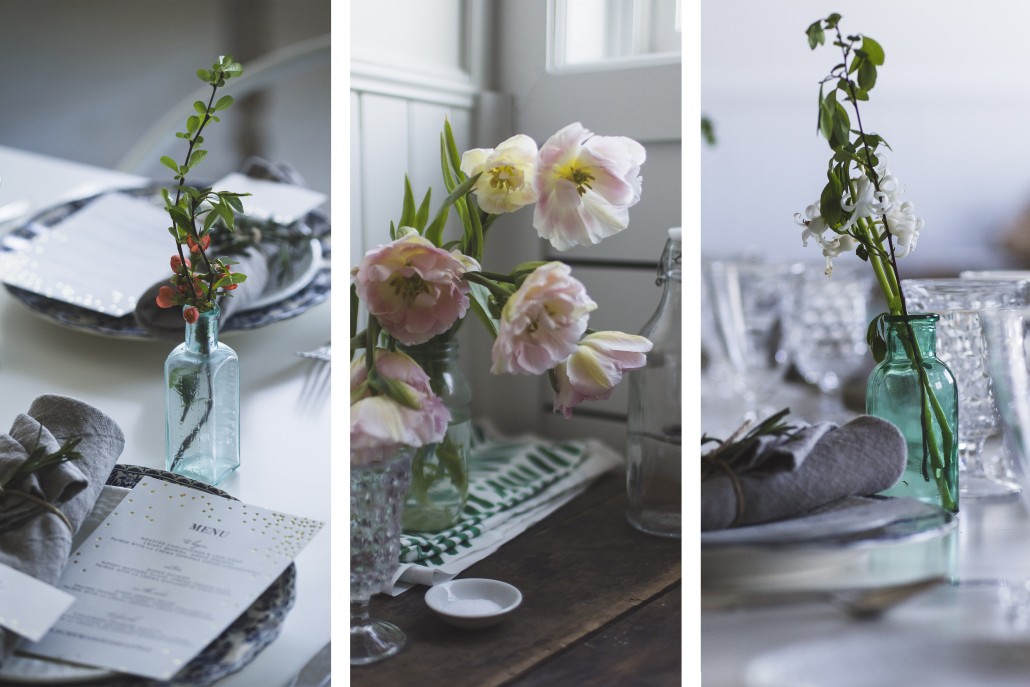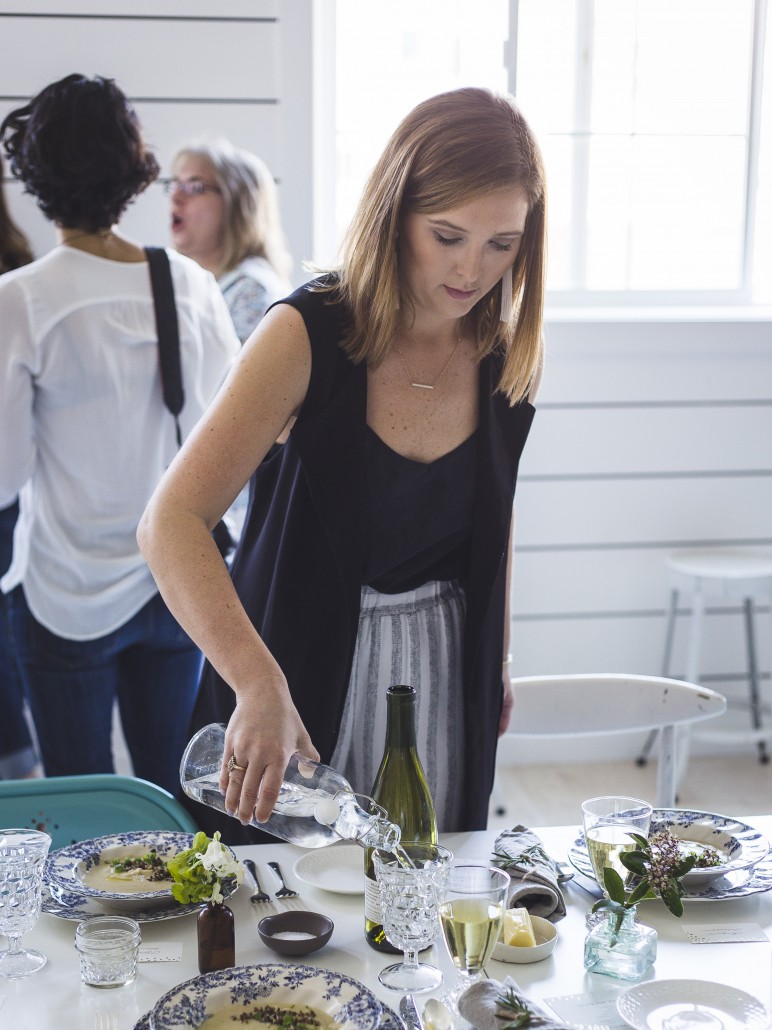 The table was set with vintage-inspired plates from Hayneedle, and each course was paired with La Crema wines served in true vintage glasses from Vintage Ambiance. Our soup and salad was served alongside our Sonoma Coast Chardonnay, and when the salmon entrée hit the table we opened up the Willamette Valley Pinot Noir.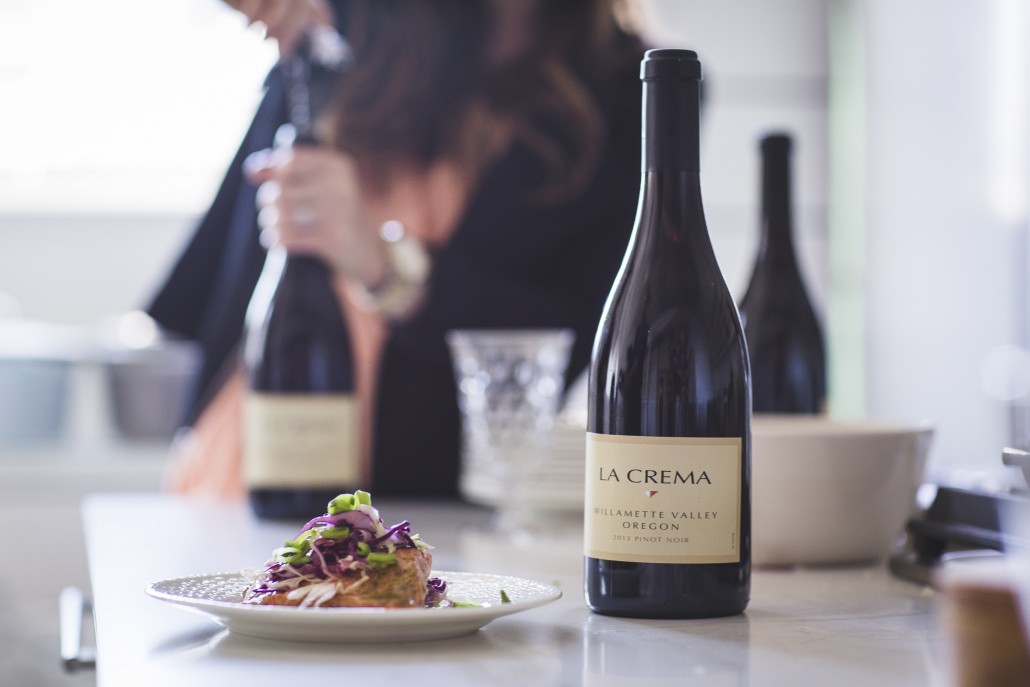 The rosé may have been the most popular wine at the party, but Kristan's strawberry rhubarb galette was certainly the favorite dish. Topped with toasted pistachios and served alongside some of the most luscious ice cream, it was truly a dessert that captured the beauty of spring in Seattle. Paired with a taste of La Crema's Late Harvest Gewürztraminer, the final course was absolutely a special one.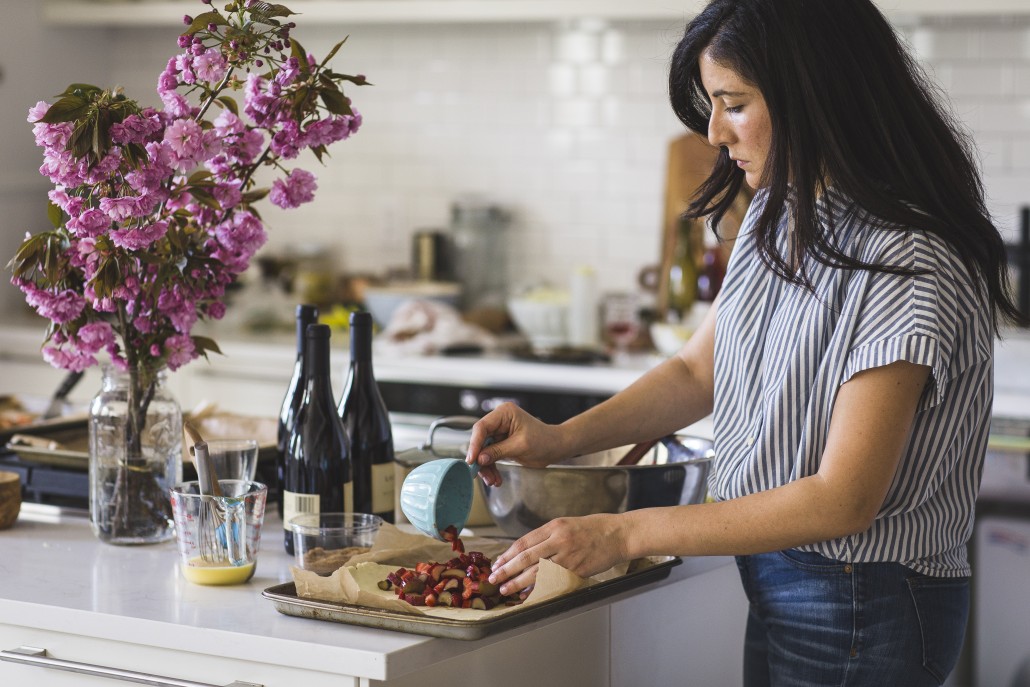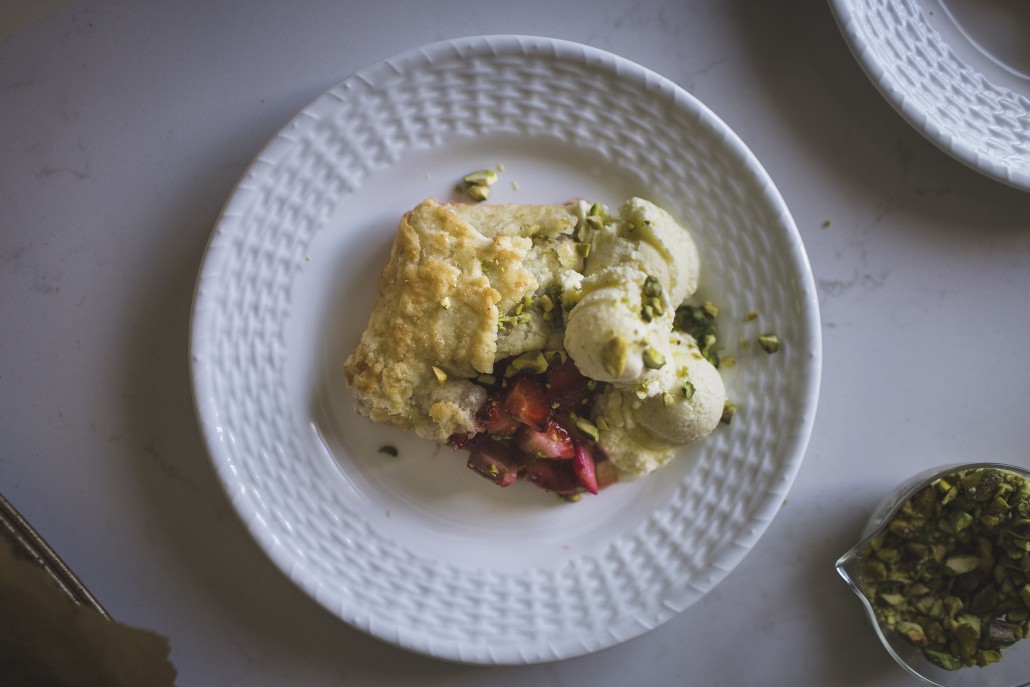 After lunch, plates were cleared and guests lingered in the kitchen, discussing everything from spring in Seattle, to birthday cake, to backyard chickens and, surprisingly, dinner plans. It was a pleasure hosting so many creative, inspirational people for such a lovely event. Our late lunch in Seattle, (tagged with #LaCremaDoesSeattle on social!) was such a special experience for each of our hosts. It's incredible how food and wine can bring others together in such a beautiful, deep, and intentional way.
Read more about our late lunch on our hosts' blogs: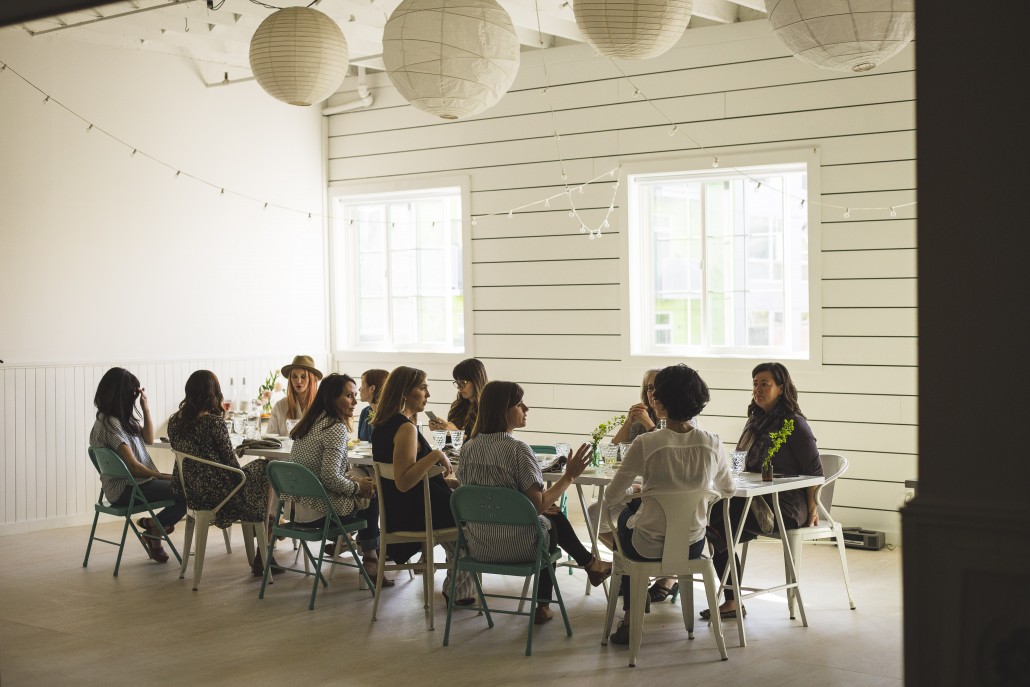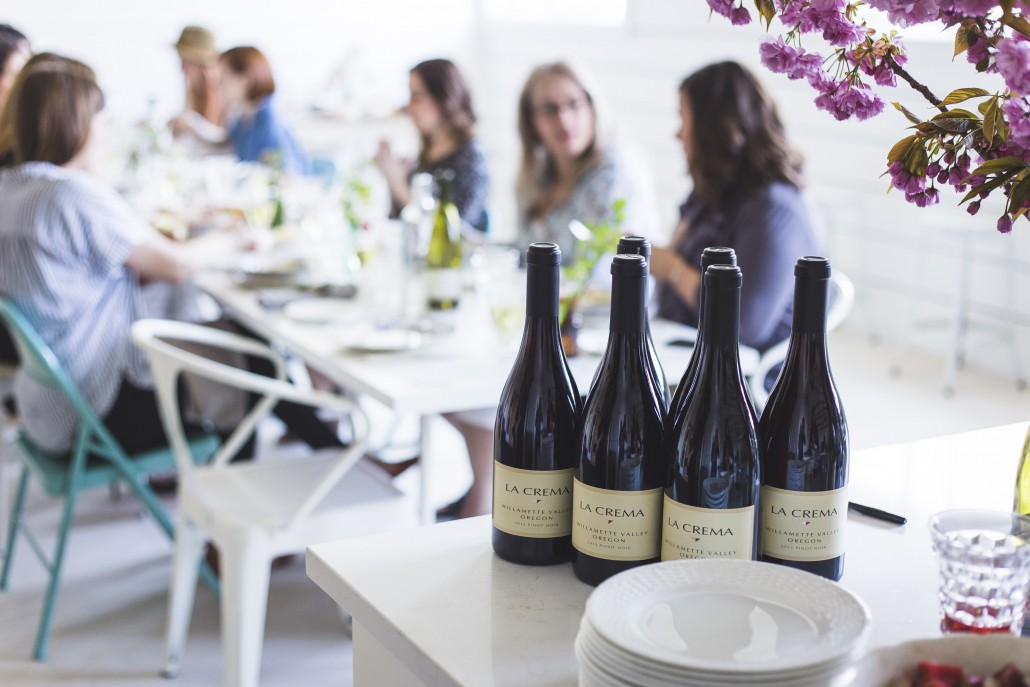 Photos by Oguz Uygur.