Saralee's Vineyard Part 1: A Sweet Spot for World-Class Grapes
In the young history of California Pinot Noir and Chardonnay, Saralee's Vineyard has carved out a reputation that puts it in an elite category of California's greatest spots for growing these Burgundian grapes.
But it's impossible to know just from looking at the vines at Saralee's Vineyard how special they are. Unlike some famous Burgundy crus, for example, there's no ancient stone wall marking the entrance to this 200-acre site in Sonoma's Russian River Valley.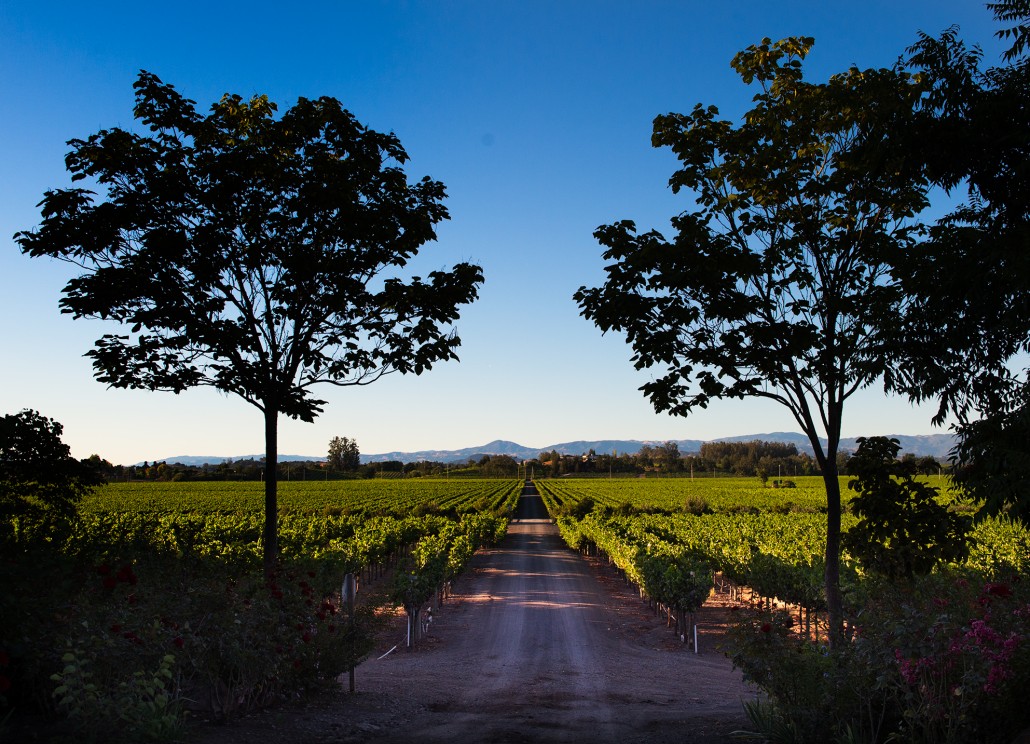 Located just down the road from La Crema, the vines thrive in a coolish middle zone in the wildly diverse Russian River Valley, which gets colder and foggier the closer you get to the Pacific coast. Grown too near the ocean, grapes can struggle to ripen under thick Pacific fog and bone-chilling winds. On the other hand, at the valley's inland reaches, hot days produce warm, fruity and even bombastically rich wines. But Saralee and Richard Kunde, who planted the present-day vineyard in 1989, were convinced that the estate occupied a climactic sweet spot. They were certain that, together with the site's ideal soils (gravel, sand and loam), this sleepy little corner of rural Sonoma made a world-class home for grapes.
In fact, grapes have grown on the property since the 1860s, when a German immigrant named Henry Castens, who'd made a little money mining silver in Nevada, purchased the densely wooded land for $9,000. It took Castens years to clear fields from the virgin forests of redwood, oak and fir. He planted hay, hops and grains, as well as a small orchard and few acres of Mission and table grapes. In 1900, Castens built a capacious barn for drying hops, then a lucrative cash crop. In 1927, three Italian brothers—Bruno, Effice and Arristo Pelletti—bought the land from Castens' heirs.
For more than 60 years, the Pellettis farmed prunes, pears and apples, as well as a few acres of southern Italian grapes, including Zinfandel. As the nearby town of Santa Rosa grew into a city, and boom times came to the California wine industry, the Pelletti's sprawling Sonoma farm, with its towering oaks, rambling pastures and ancient outbuildings, remained virtually unchanged. By the time the Kundes discovered the property in 1988, thickets of blackberry brambles and poison oak choked the orchards and neglected fields. Though that was soon to change.
Stay tuned for part two of our series on our new home at Saralee's Vineyard where we discuss Saralee and Richard Kunde's transformation of the land.
Saralee's Vineyard Story:
Part 1: A Sweet Spot for World Class Grapes