Saralee's Vineyard, Part 3: Introducing the New La Crema Estate
For more than three years, since we purchased Saralee's Vineyard from Richard and Saralee Kunde, we've been planning our dream tasting room in the property's magnificent, century-old barn in the heart of Sonoma's Russian River Valley. Now, we're finally ready to unveil the magnificent result, the La Crema Estate at Saralee's Vineyard.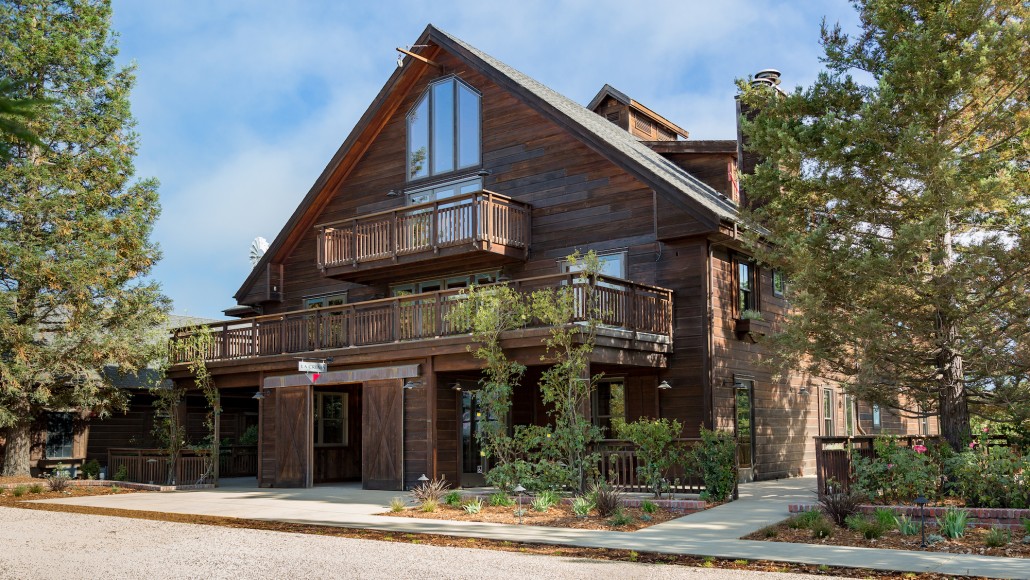 The La Crema Estate at Saralee's Vineyard is just down the road from our winery, on one of the most captivating vinegrowing sites you can imagine, and we can't wait to share it with you. If a good wine gives you a taste of place with a single sip, well, we think our new home gives you a taste of the Russian River Valley with just a step inside.
As we learned in our previous posts, the barn was built in 1900 by Henry Castens, a German immigrant, for drying hops, and has housed everything from horses to hay in its agricultural days. In 1991, Richard and Saralee Kunde converted it into their home. The Kundes loved to entertain, and the building's split-level floor plan, soaring spaces and breathtaking vineyard views made a spectacular setting for their frequent gatherings.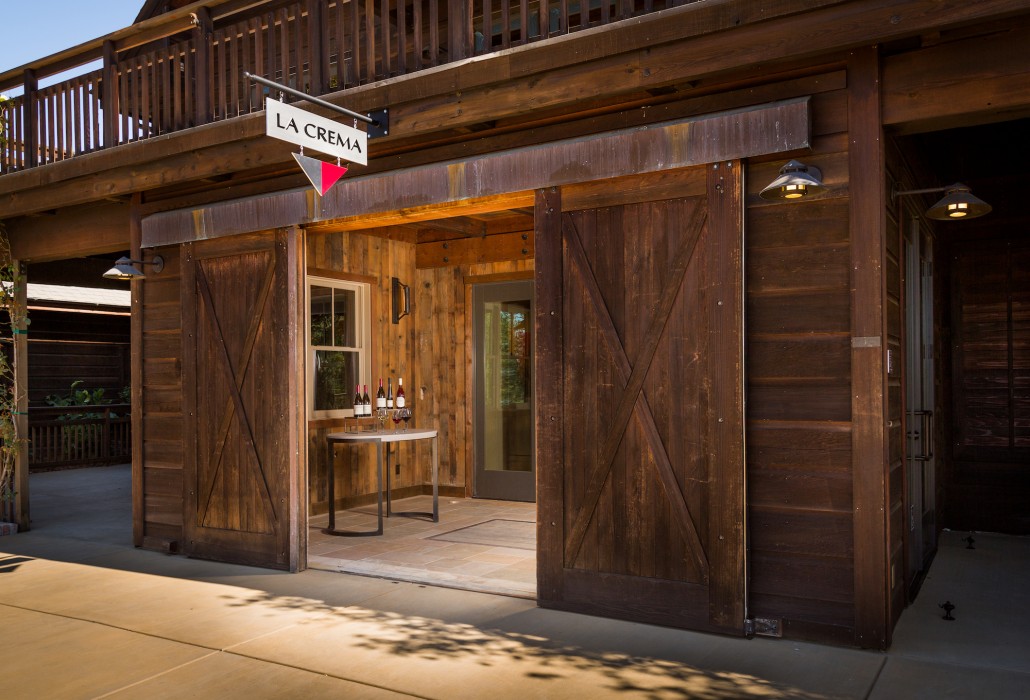 We're thrilled to open up this historic structure to the public for the first time, and have worked with some of world's experts in historic architectural renovation to preserve its character, including BraytonHughes Design Studio out of San Francisco, CA. Much of our efforts have focused on making changes as invisible as possible. By using reclaimed wood, glass and other surfaces that meld into the barn's original materials, we've been able to bring the structure up to modern building codes, for example, while keeping the agrarian feel to the interior.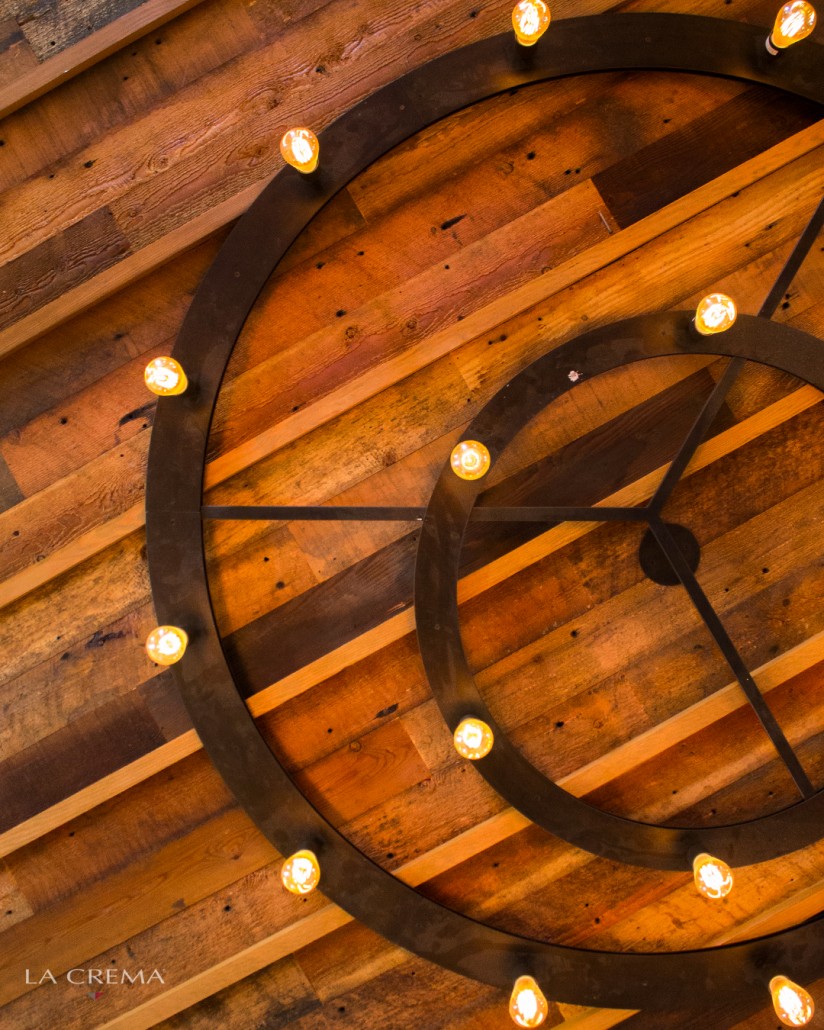 One of the many highlights of the new facility is the back deck which opens out from the tasting bar and looks out over a hilly section of the vineyard. Split by an old creek bed and dotted with coast oak and pine, it's an instantly transporting view of one of the original plots of Chardonnay and Pinot Noir planted by the Kundes in 1989. We love the idea of tasting our four wines made from Saralee's Vineyard right where they're grown.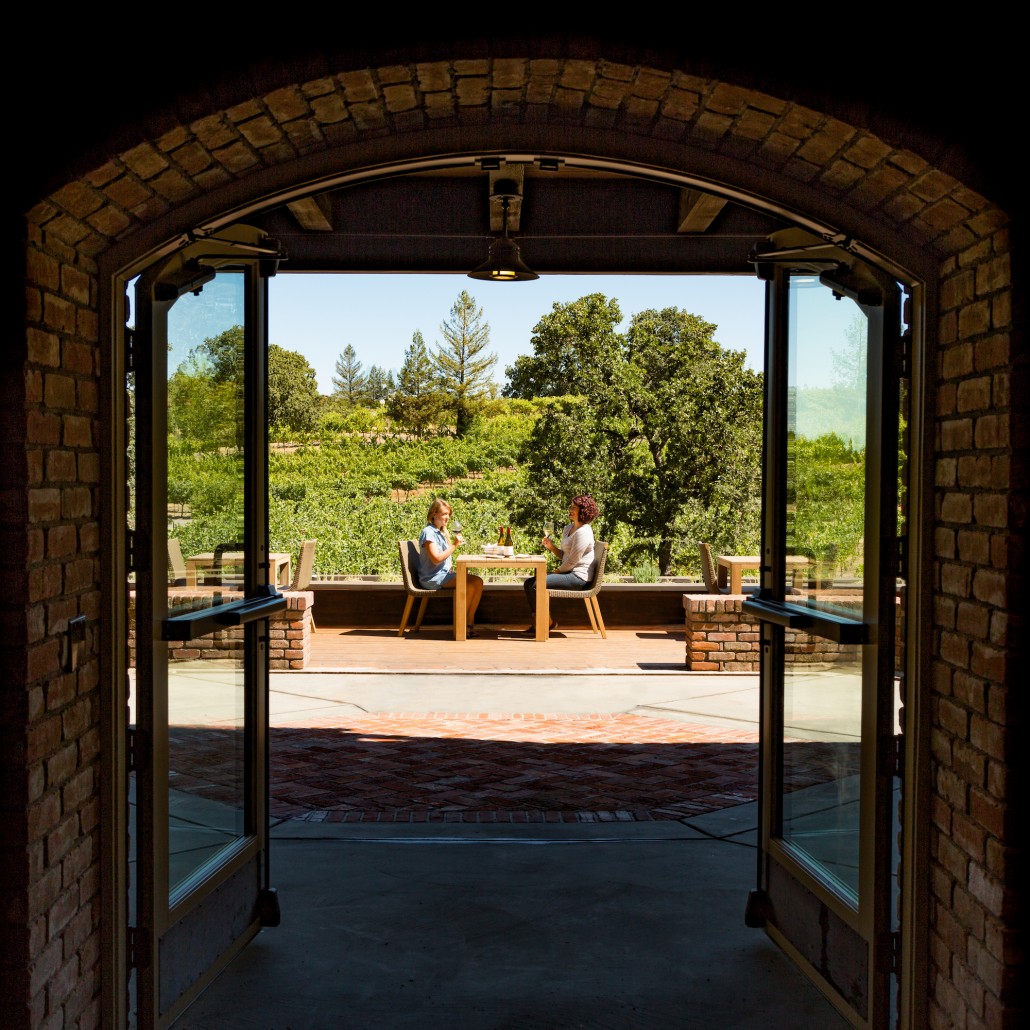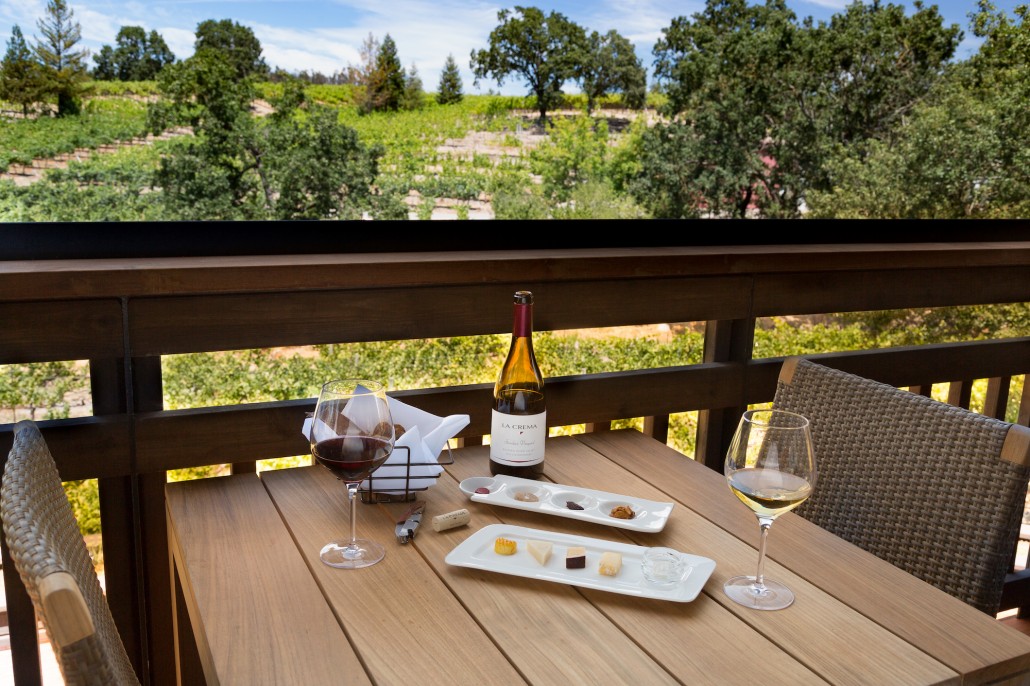 Of course, you can taste all of our wines, here too, not just the ones grown on the property. Anyone can come up, without an appointment, and sip their way through our Signature Series flights of Chardonnay and Pinot Noir, and enjoy a self-guided walking tour through parts of the property. We're also offering a selection of VIP experiences, available by appointment, including private, concierge-led tours of the vineyard by golf cart, picnic lunches, wine and cheese pairings and flights of some incredible reserve wines that you can't get anywhere else. Find all the details, including how to make reservations here.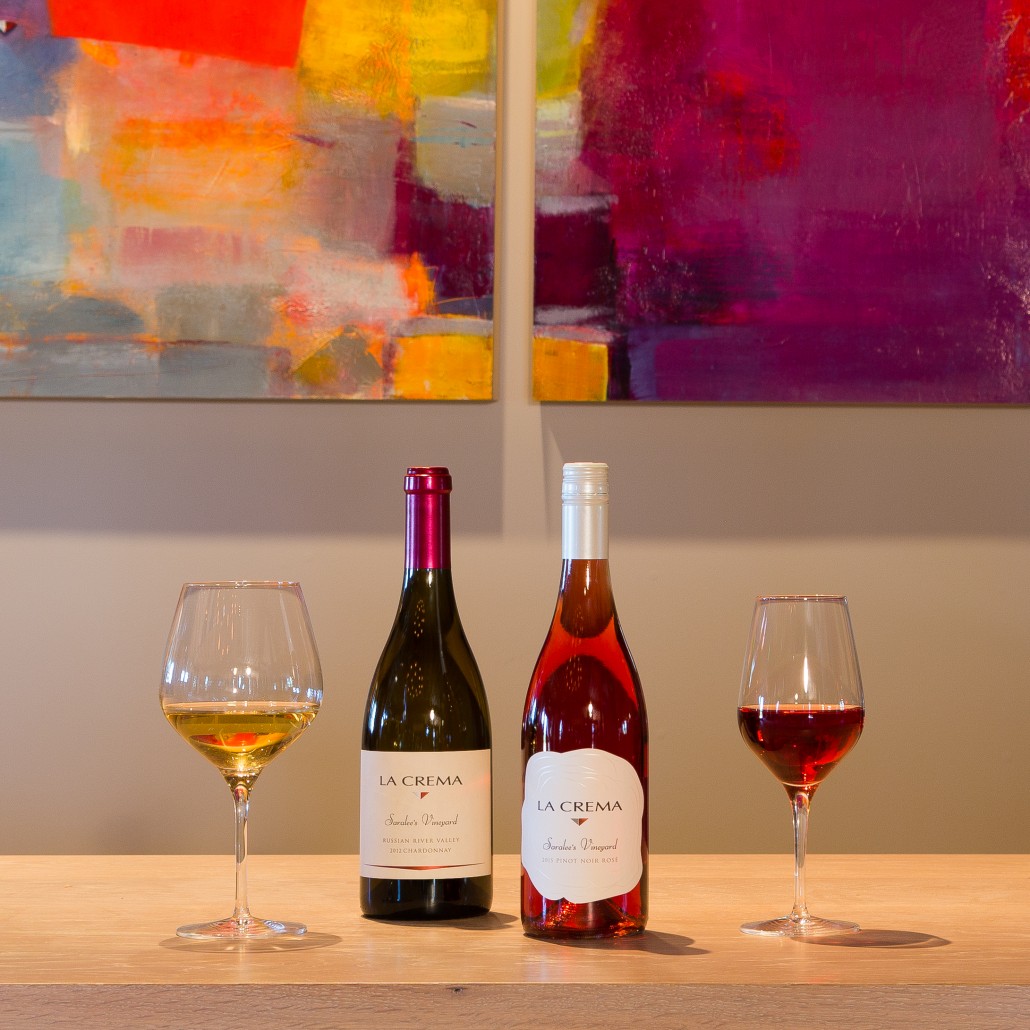 We are humbled by the Kundes' legacy as stalwart supporters of the Sonoma wine and farming communities, and envision our new home as a building block on that foundation. More than just a center for wine discovery and education, the La Crema Estate will act as center for community and family. We can't wait to welcome you at our new home!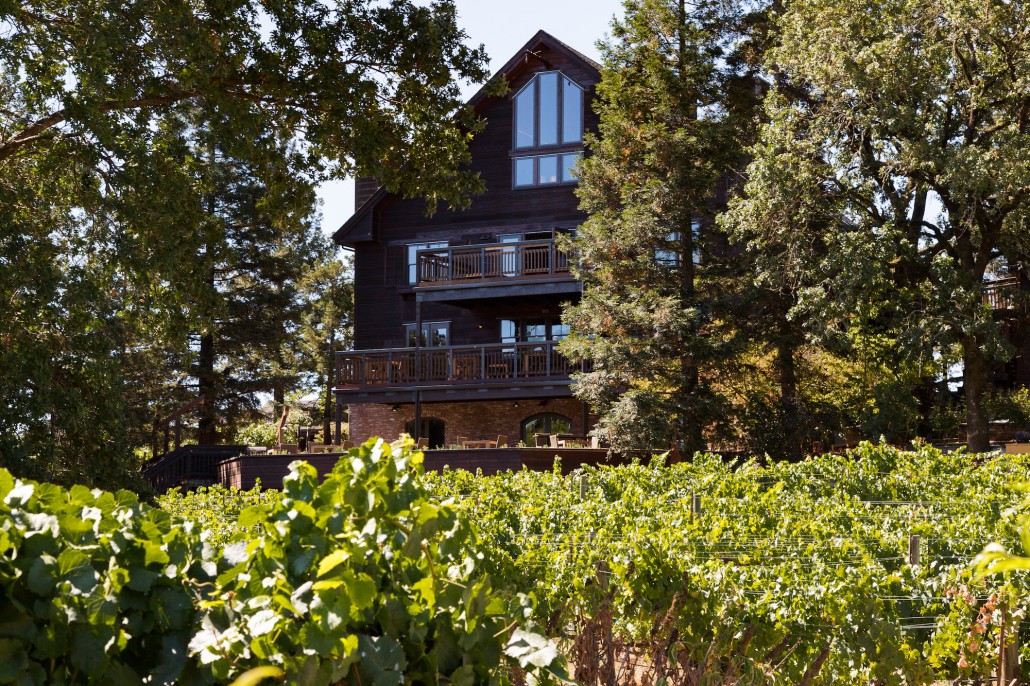 Saralee's Vineyard Story:
Part 1: A Sweet Spot for World Class Grapes