Saralee's Vineyard, Part 2: The Spirit of a Place
In 1989, when Saralee Kunde and her husband Richard planted what is now, Saralee's Vineyard, Sonoma was in the midst of transformation. Dairy pastures, grain fields and orchards were giving way to vineyards. The Russian River Valley region, where the Kunde property was located, had established itself as an official sub-zone of Sonoma six years before, and its vineyards were gaining a reputation as California's most coveted source of Chardonnay and Pinot Noir.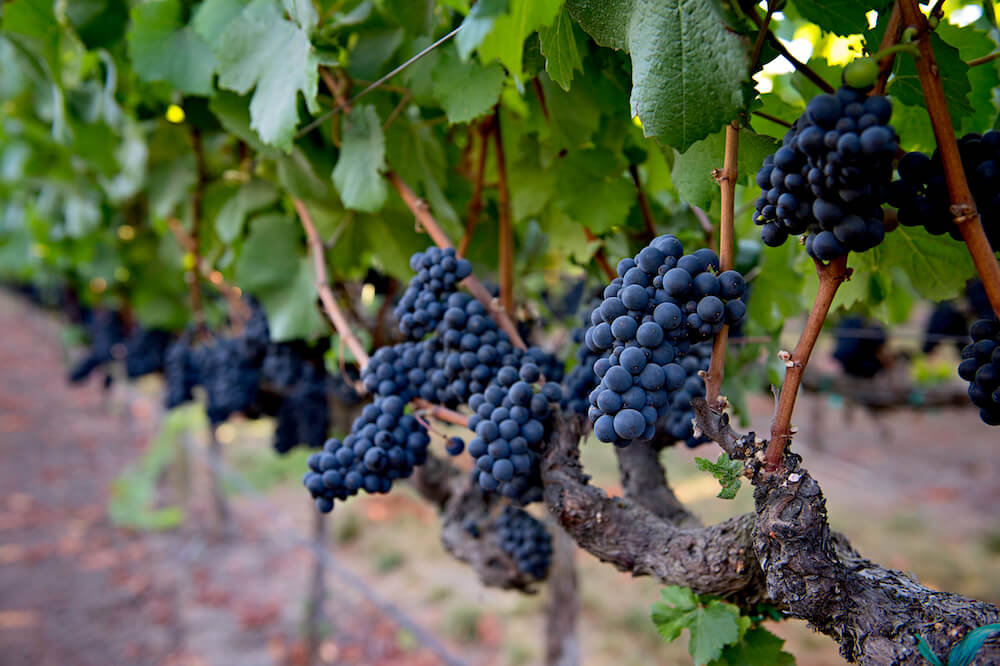 By the end of the decade, grapes had become Sonoma's most valuable crop, and Richard and Saralee Kunde had meticulously planted eight varieties on three separate sites within the old Pelletti farm, totaling 68 acres. Richard's grape-growing heritage in Sonoma ran deep: His ancestors planted some of Sonoma's first vineyards in 1880s, and founded one of California's oldest bonded wineries in 1904. But grapes were just one of the Kundes' passions.
Trained as a horticulturalist, Richard became captivated by a five-acre site of old coast oak and redwood on the north end of the property. Beneath the choked-up undergrowth of poison oak and blackberry thickets, he spied the bones of a magnificent grove. Inspired by British Columbia's spectacular Butchart Gardens, Richard planted rhododendrons and hydrangeas, carved out paths among the stately oaks and cleared a meadow in the center, carpeted with wildflowers and shade at its edges.
For Saralee, the daughter of Sonoma dairy farmers, and an exuberant, warmly charismatic hostess, the grove made a grand setting for expansive community gatherings. Over the decades that followed, the Kundes' passion for Sonoma agriculture found an outlet in the many charity events they hosted in Richard's magnificent grove, which benefited the causes close to their hearts: promoting Sonoma's bounty of grapes, wine and milk, and preserving its ranches and farmlands.
A dynamo of organization and fundraising, Saralee went on to help found the Russian River Valley Winegrowers Association and Sonoma's Annual Harvest Fair. In 2000, a cover story in the San Francisco Chronicle called Saralee Sonoma's counterpart to Robert Mondavi, whose tireless championing of Napa Valley had put a face to that region's wines.
With her signature floppy hats, wide smile and warm, down-to-earth dynamism, it's easy to see why Saralee Kunde came to personify Sonoma wine to many who followed the region. But despite the reputation of the grapes from Saralee's Vineyard, the Kundes never narrowed their focus to the wine industry alone. For their strong support of Sonoma's 4-H Center, Future Farmers of America and other agricultural organizations, both Richard and Saralee Kunde were inducted (several years apart) into the Sonoma County Farm Bureau's "Hall of Fame".
In 2012, the Kundes decided to sell the property, including most of the vineyards and Richard's now-famous grove, to Jackson Family Wines. Vines planted twenty years before had grown thick and gnarled, with roots that now reached deep into the earth. Grapes from Saralee's Vineyard had become a coveted source for some of California's greatest masters of Chardonnay and Pinot Noir, including La Crema, helping to burnish Sonoma's reputation at home and abroad.
According to the French idea of "terroir," wines from a vineyard are influenced not just by their environment, but by the forces that have shaped the vines throughout their lives. In this way, Richard and Saralee's influence lives on in every bottle of wine made from this special spot. Working in tandem with nature and community, the Kundes' meticulous farming and search for greatness in every grape has helped to mold each vine into the best version of itself.
With the property now in its next evolution, we at La Crema look forward to continuing the tradition and beauty instilled in the location by the Kundes, with our own personal touch. Stay tuned for our final chapter to learn about the experiences we'll be offering at Saralee's Vineyard when our new estate opens this summer.
Saralee's Vineyard Story:
Part 1: A Sweet Spot for World Class Grapes