Entertaining with La Crema: Woodland Dinner Party
My favorite childhood memories are from time spent in a small town in northern Montana which is the inspiration for this woodland dinner party. There is nothing like summer in the woods, particularly in the mountains, with endless places to explore.Many take vacations to their nearest forested places, which creates a lovely opportunity for a woodland dinner party. Summer in the woods either by a lake, river, or a gorgeous mountain backdrop, coupled with a few cases of La Crema Wines, local flavors and good company, is a recipe for an amazing gathering.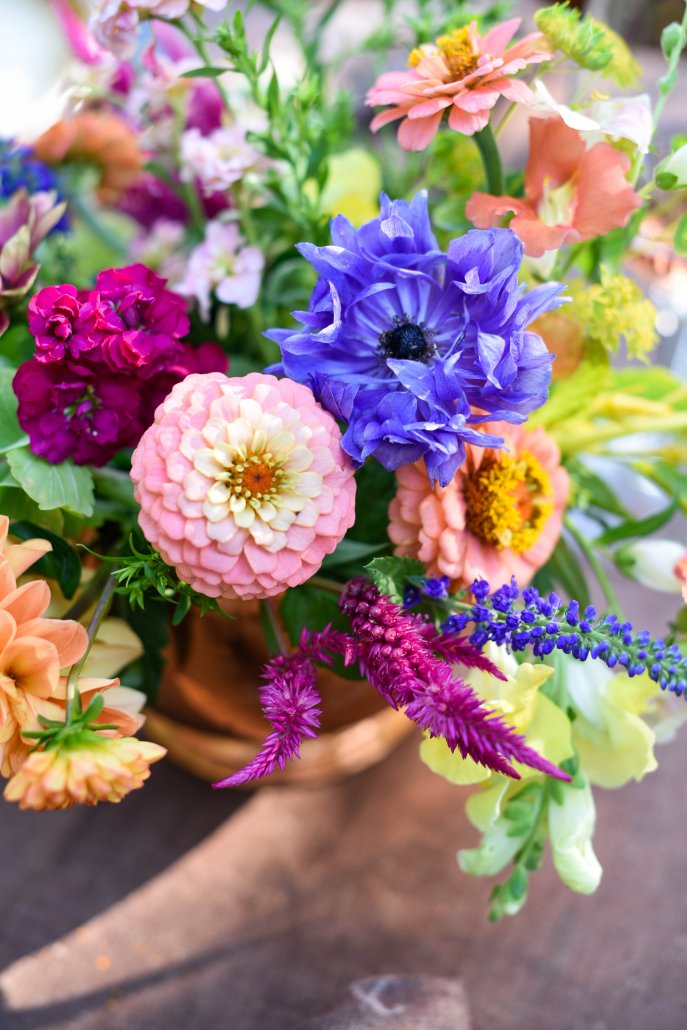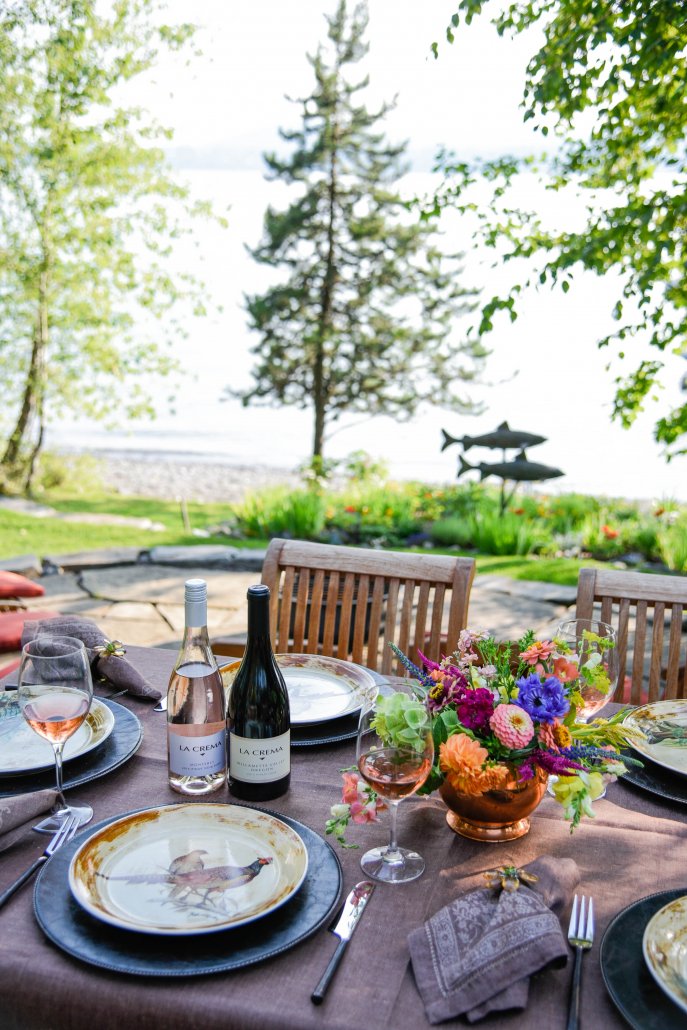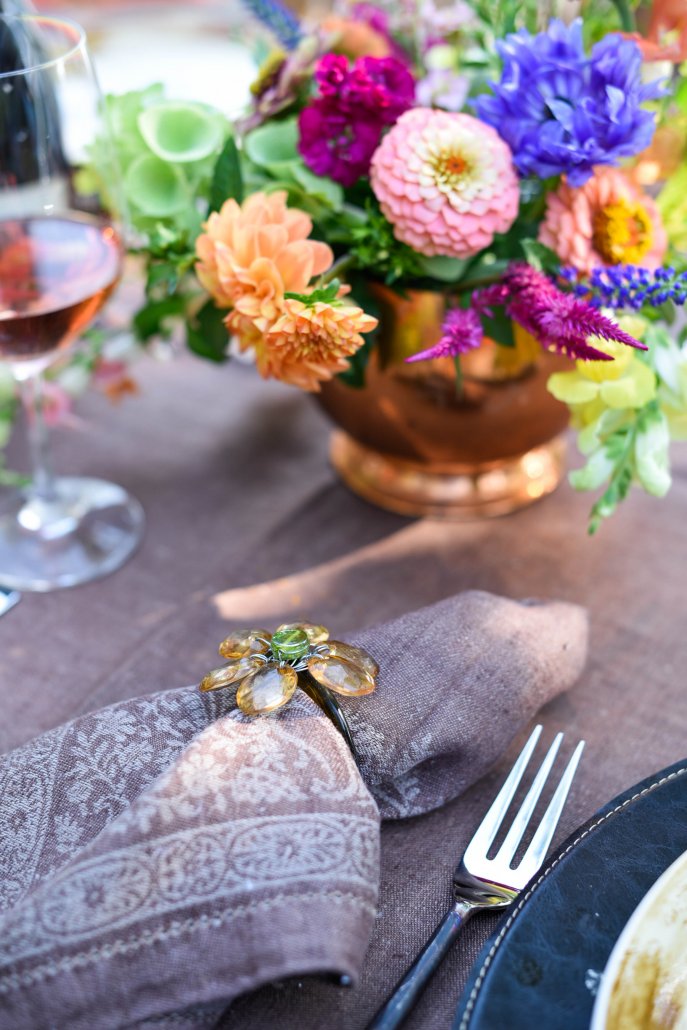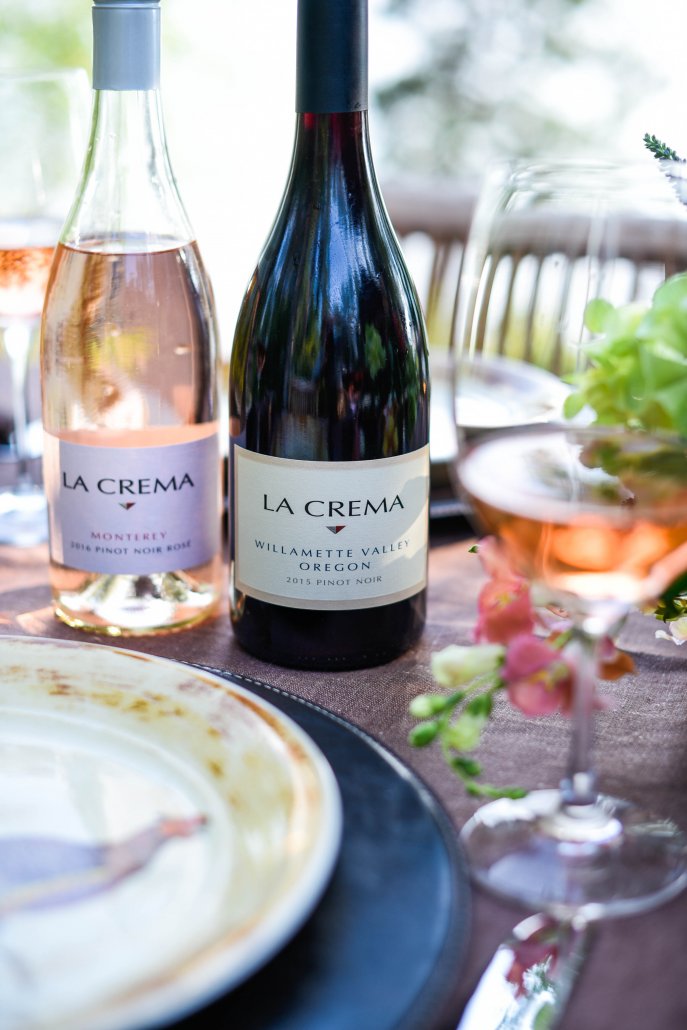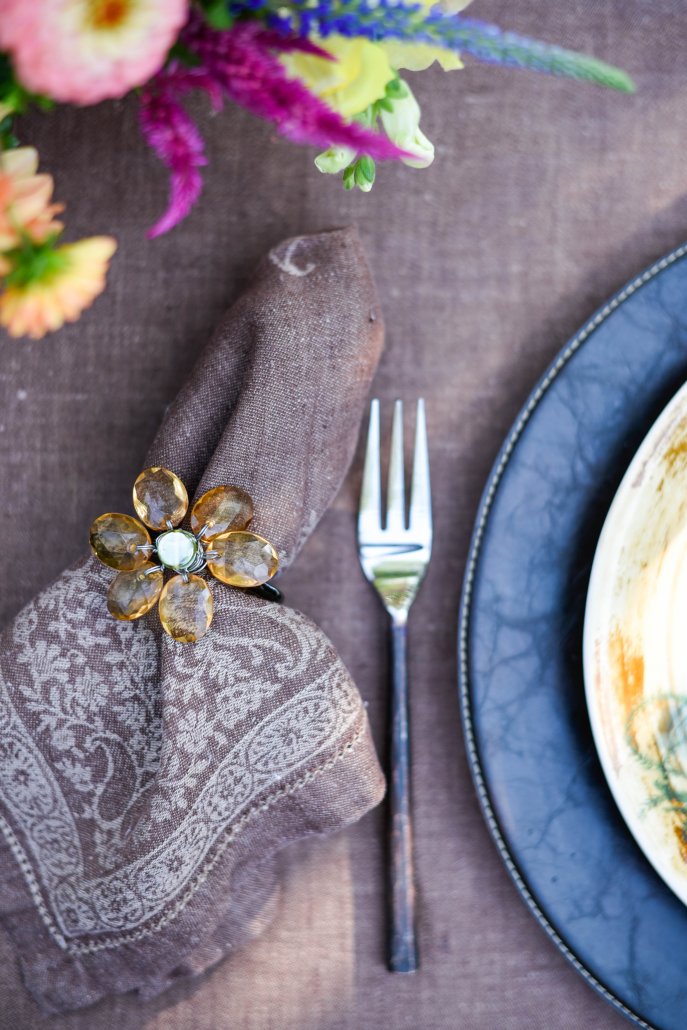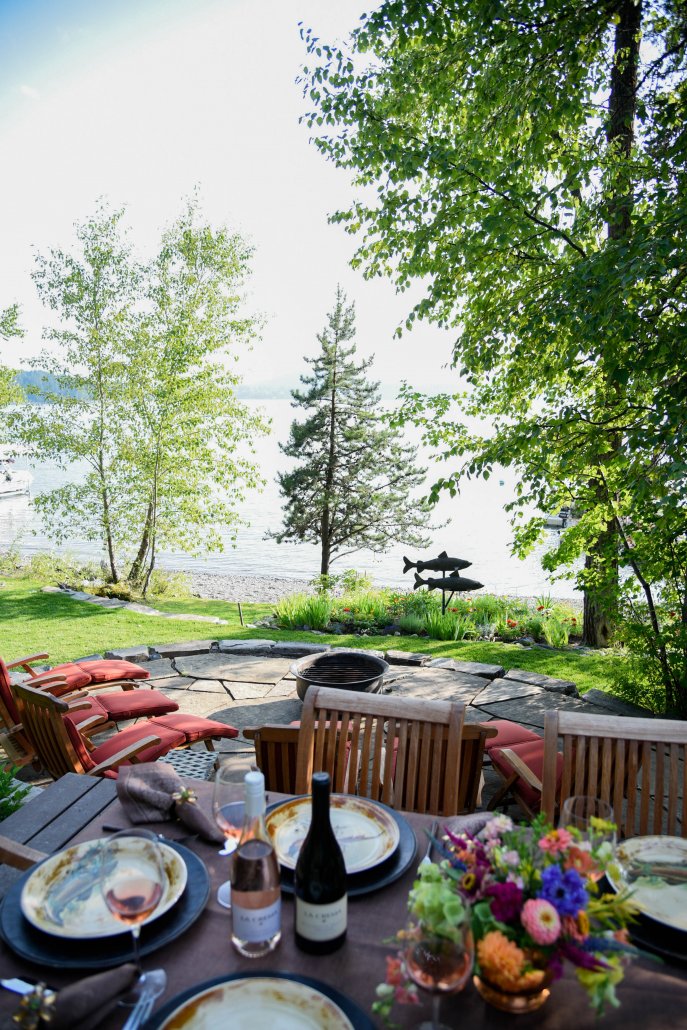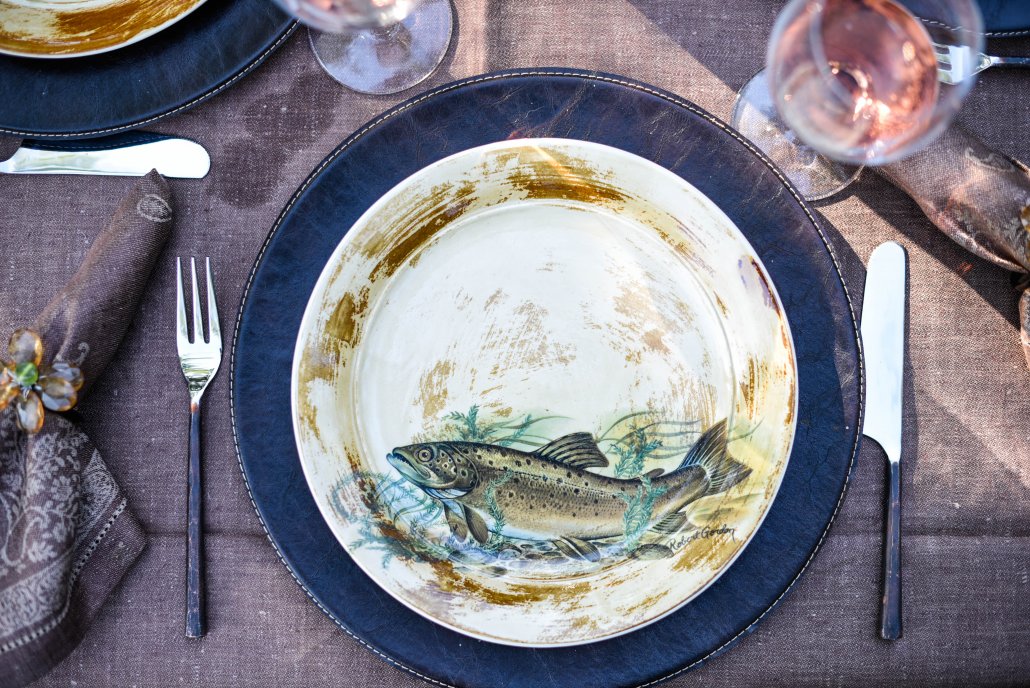 This color palette has to be my all time favorite! When setting your table, keep your surroundings in mind. A neutral table cloth set with rustic flatware and fish and bird painted plates pulls in the natural colors of the woods, and lets the scenery be the star of the overall ambiance. I added fresh flowers bought from the local farmers market to fill the table with a little pop of color.
When entertaining in the woods, or a generally forested, lush area, there are a few things to be cautious about:
Insects can get out of control, especially wasps. Make sure to provide insect repellent for your guests to put on when they arrive to your event. If possible, also have a wasp catcher hanging on your deck or on a nearby tree to make sure they aren't interrupting your dinner party.
Temperatures can at time fluctuate and a passing thunderstorm can sometimes be an, albeit un-welcomed, surprise. Make sure the indoors are easy to access and a side table under shelter is available to move food and anything that probably shouldn't get wet (though some things may inevitably get a little damp!).
Have a few throws on hand in case it gets chilly towards the evening.
Lastly, have fun with the menu! I recommend local ingredients from the area you're in. For instance, in Montana I would serve a mixed green salad with huckleberry vinaigrette along with steelhead and fresh roasted vegetables from the local farmers market. For that particular meal, I'd opt for La Crema's Monterey Rosé and Willamette Pinot Noir for the wine pairing, completing my woodland dinner party.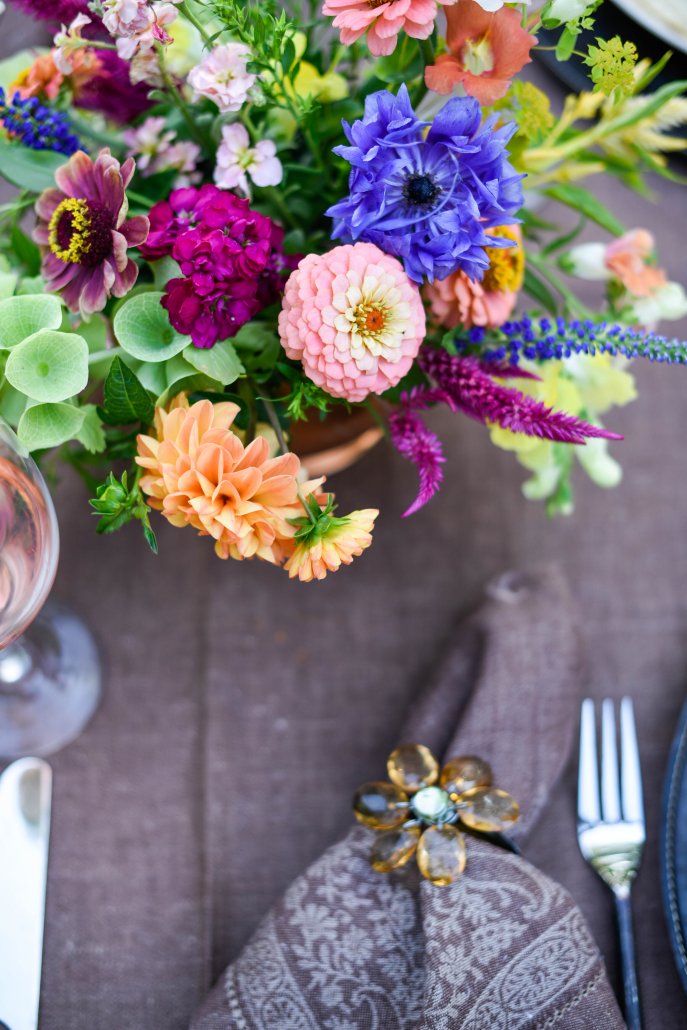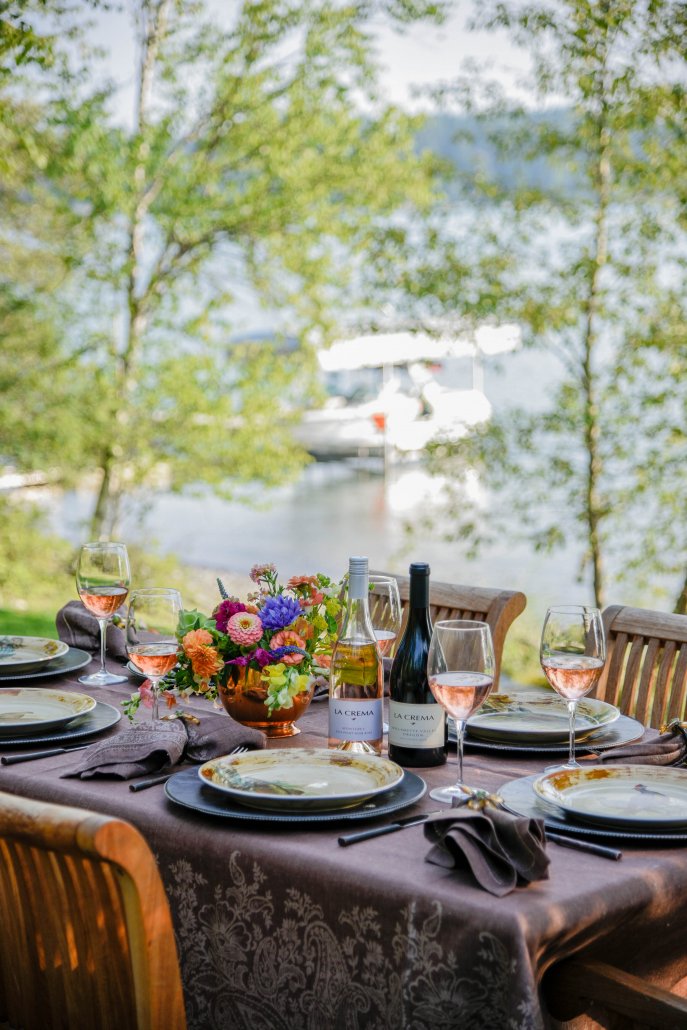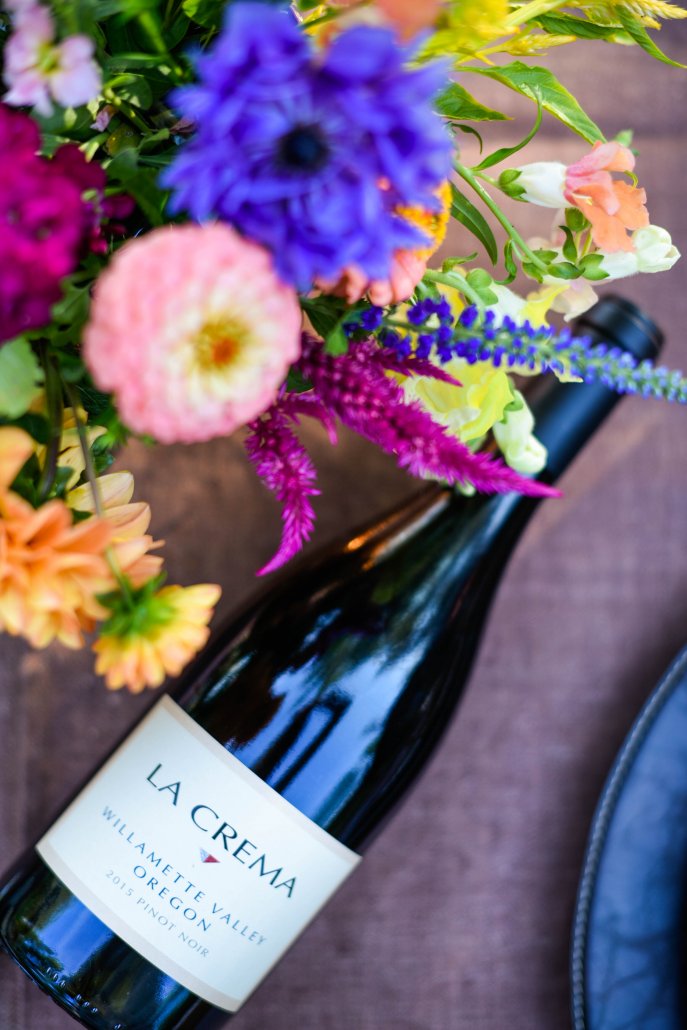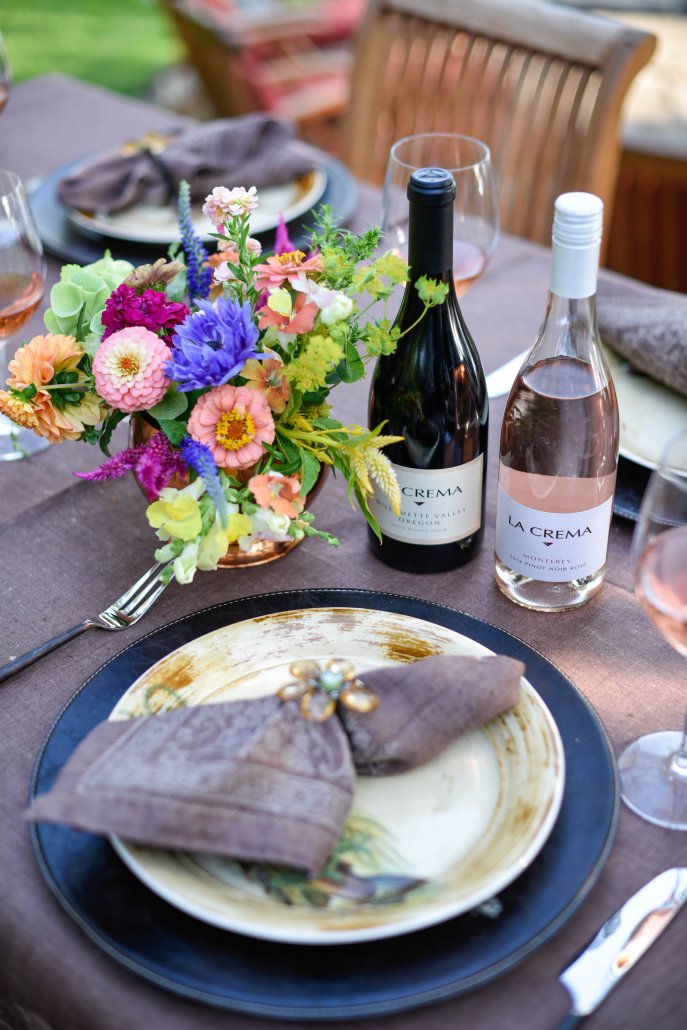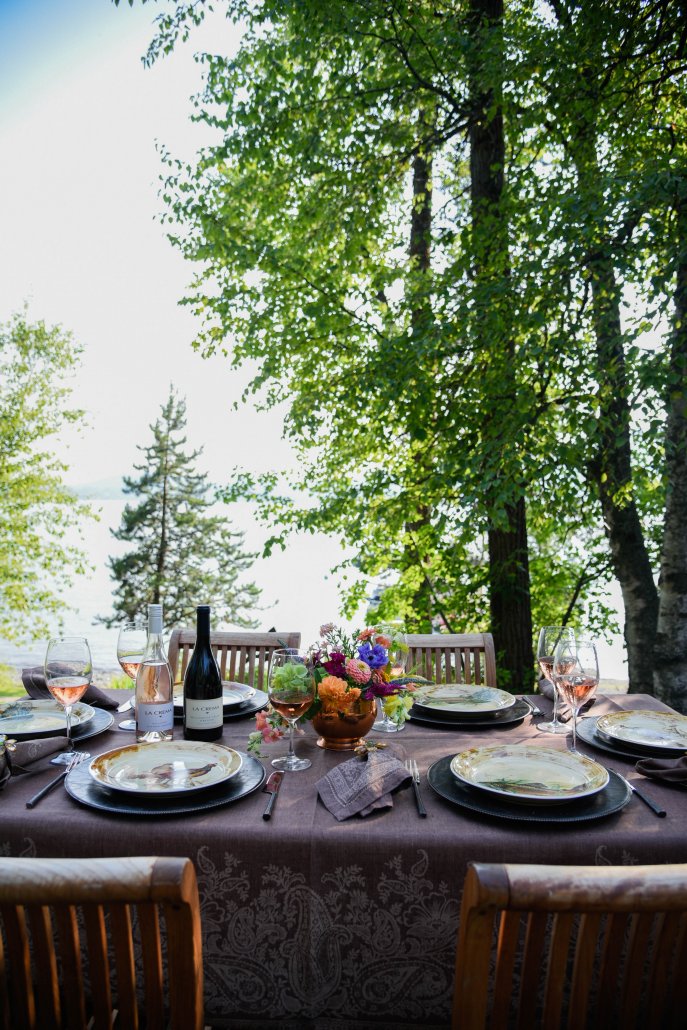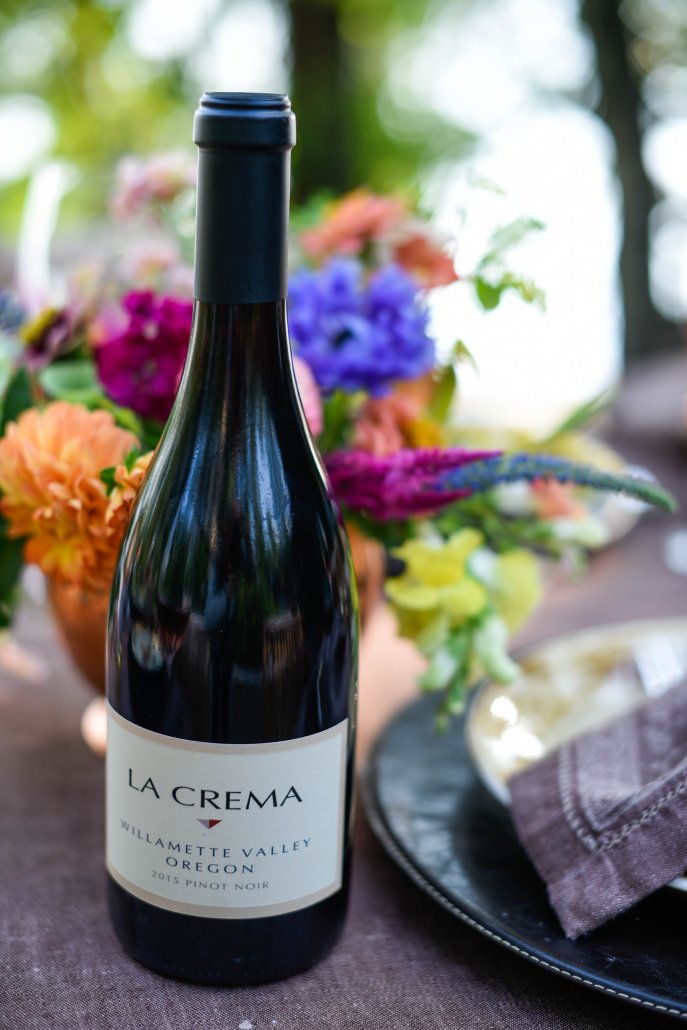 Save this post on Pinterest!