Honey Mustard Glazed Salmon with a Spring Slaw
A few weeks ago we shared a stunning late lunch hosted by three of our favorite bloggers, and now it's time to dig into the details of some of the pairings, starting with the main dish, a Honey Mustard Glazed Salmon with a Spring Slaw.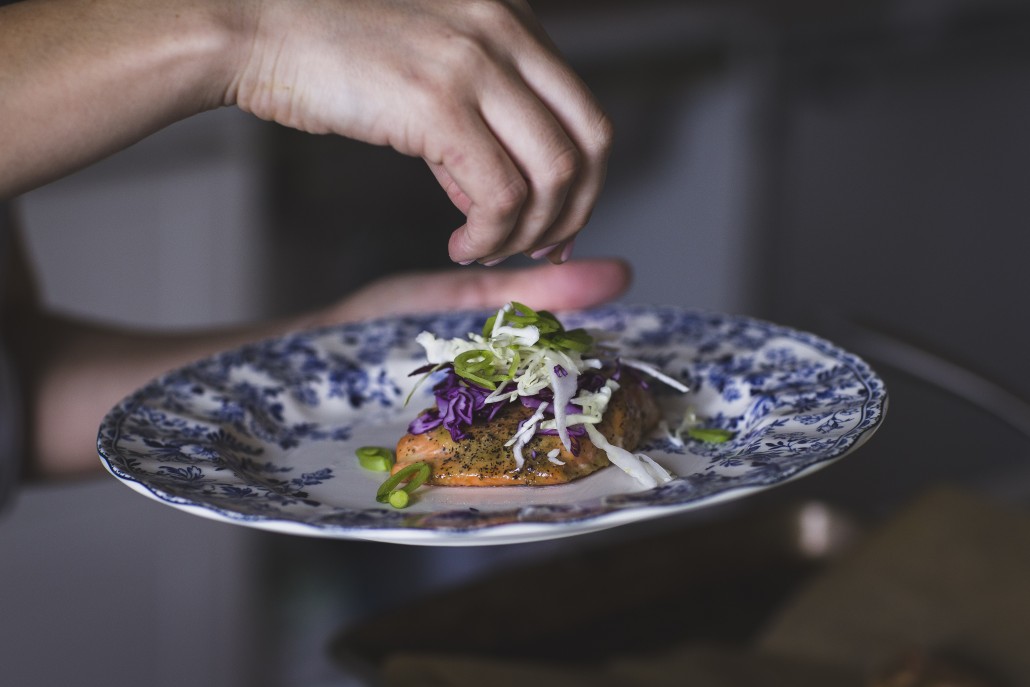 Typically, most people enjoy fish with a white wine — Chardonnay, Pinot Gris, Sauvignon Blanc — and they all do make great pairings for our delicious friends of the sea. Bright acidity and vibrant citrus notes against the rich omegas in a fish like salmon, especially one drizzled with a bit of lemon, is a wonderful way to enjoy a meal. However, light-bodied reds, like Pinot Noir, have enough acidity to balance the richness of a salmon, but are also silky enough to compliment the texture. Plus the red fruit and spice in the wine can help to offset some of the fishier flavors.
We decided our Willamette Valley Pinot Noir with it's notes of rose petals, cranberry and pine, and flavors of red cherry, black tea and mocha would compliment the richness of the super-fresh Alaskan Copper River Salmon. Since it is spicier than our Sonoma Coast Pinot Noir (true to its Oregon roots!), it was definitely the best choice of wine to serve alongside our main course.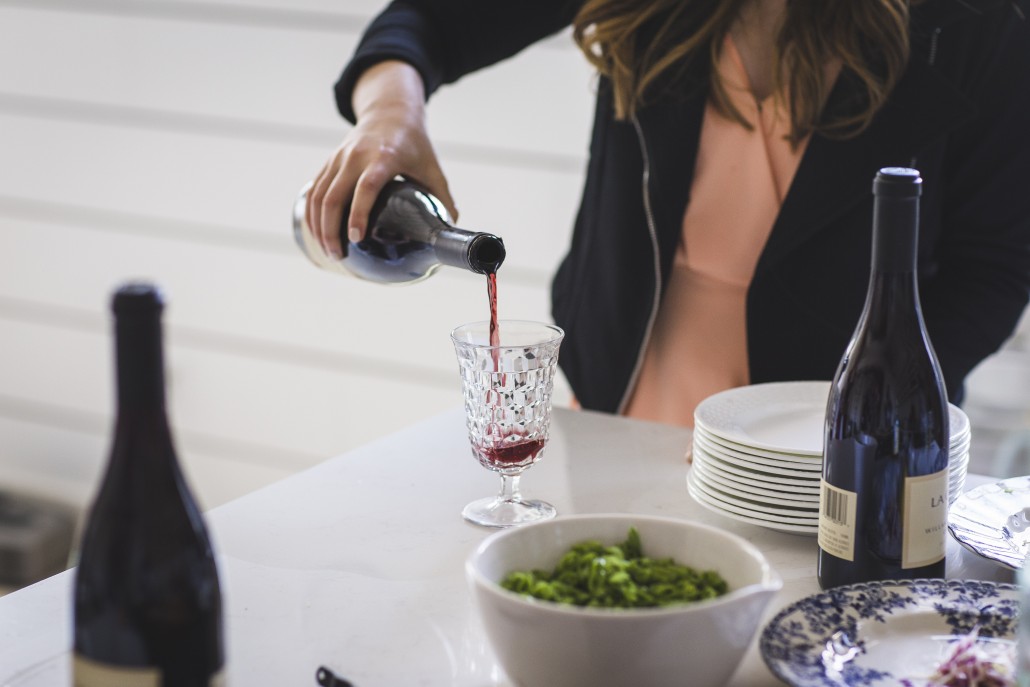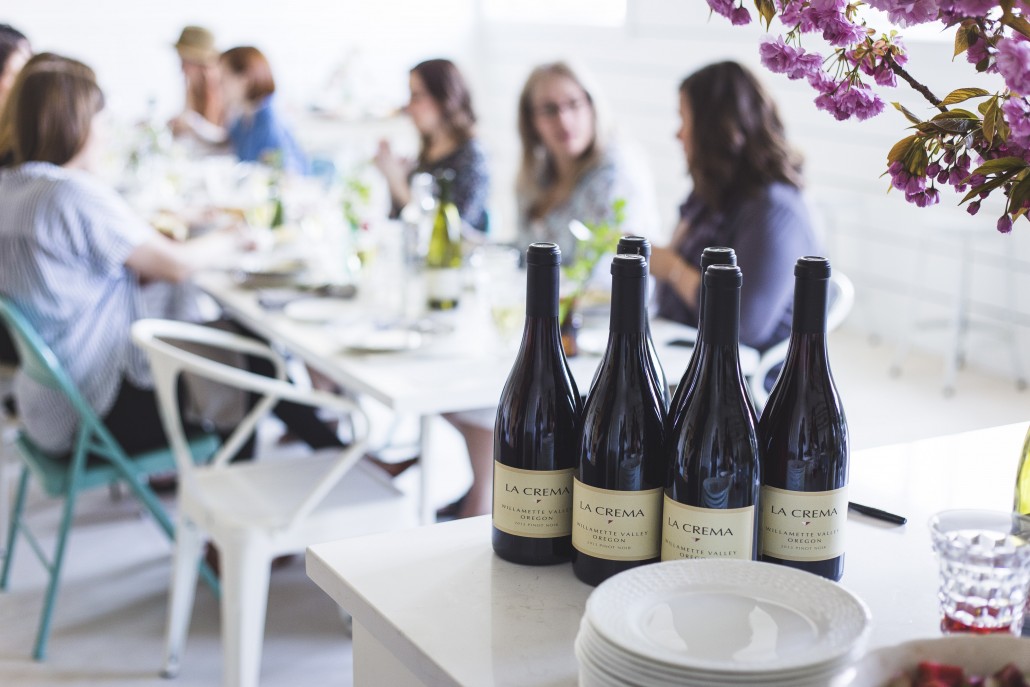 With salmon, two things are critical: it needs to be super fresh and wild-caught (farmed is passable, but nothing beats wild-caught salmon) and you can't overcook it. A sauce or marinade can sometimes mask the dryness in an overcooked salmon, but let's be honest, if it's overcooked, it's overcooked.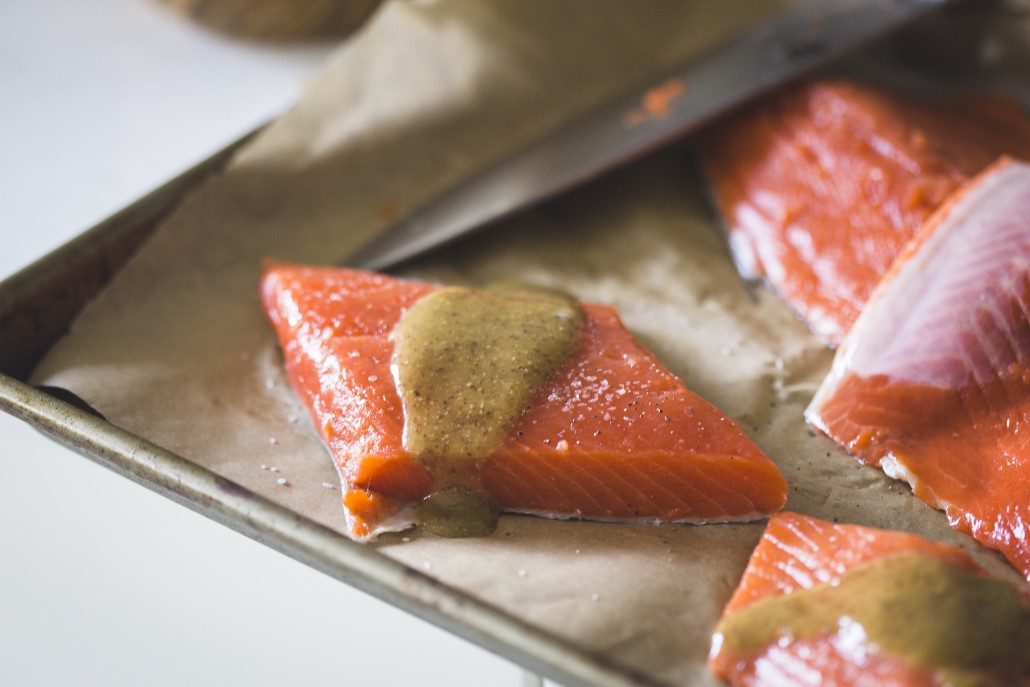 This particular recipe is fairly simple: a light, whisked honey-mustard glaze for the salmon placed over a bed of purple and green cabbage and topped with a spring slaw including snow peas. The plates were finished with a drizzle of extra glaze and fresh-squeezed lemon. It was a lunch, so keeping light, fresh flavors for the main course was important!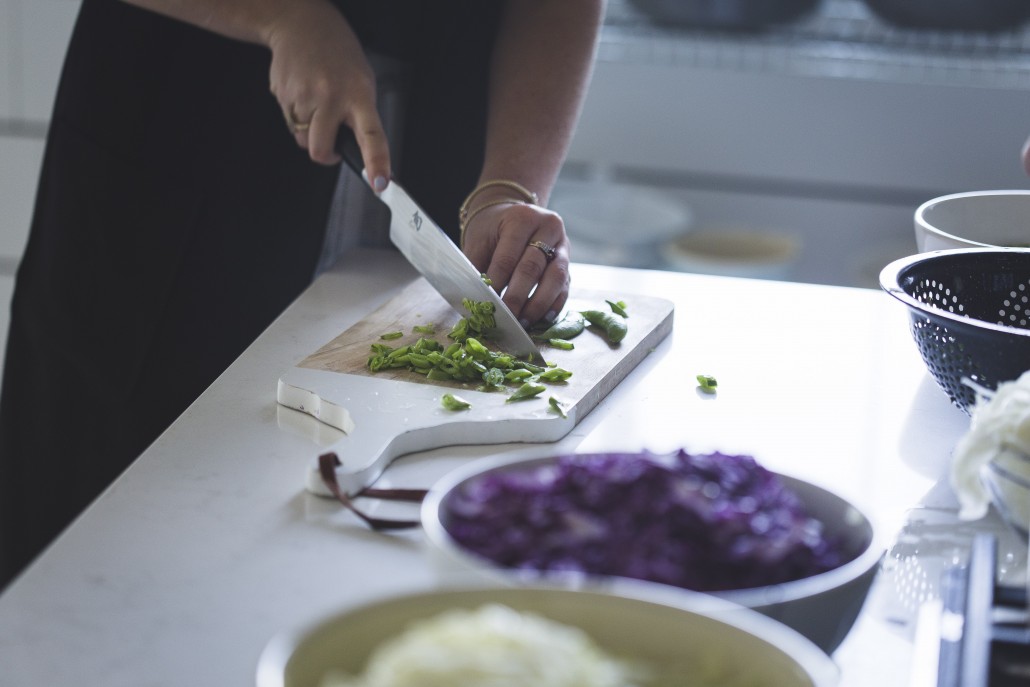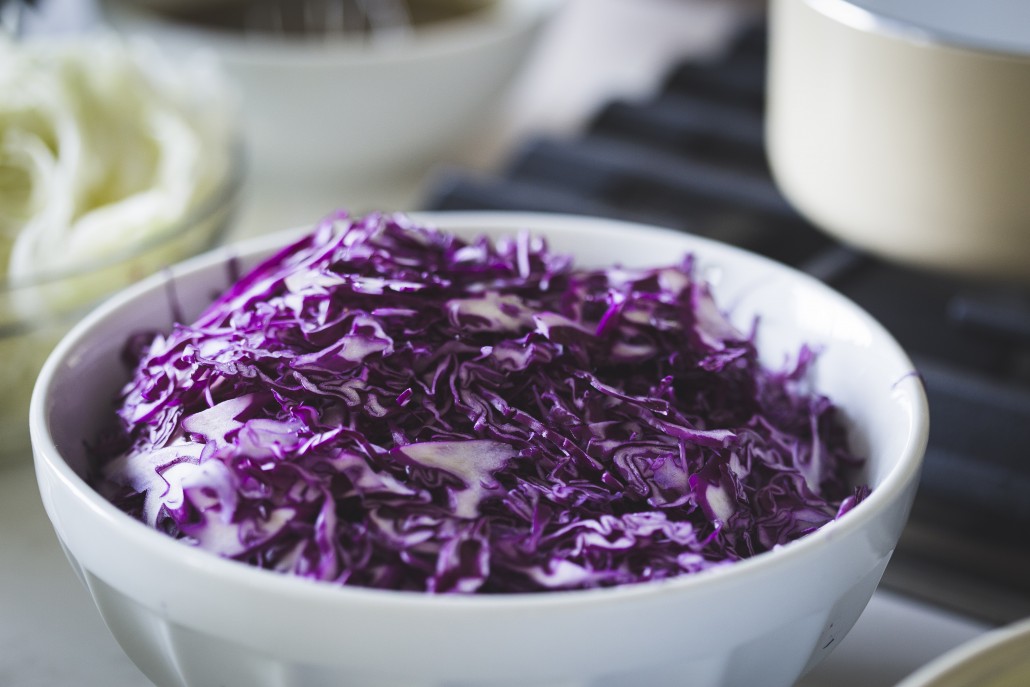 Honey Mustard Glazed Salmon with a Spring Slaw
Author: Kristan Raines, adapted from Martha Stewart
Recipe type: Main
Serves: 4
Ingredients
For the salmon:
Four 4 oz deboned salmon filets
2 tsp. honey
3 TB champagne vinegar
1/3 cup olive oil or more to taste
salt and pepper for seasoning
For the slaw:
1/2 head purple cabbage, shredded
1/2 head green cabbage, shredded
snow peas, sliced at a bias
Instructions
Preheat oven to 450º. Whisk mustard, honey, champagne vinegar, and olive oil together. We used approximately 1/3 cup of olive oil, but you can add up to 1/2 cup depending on your preference. Brush liberally over deboned salmon filets and season with salt and pepper. Place on baking sheet and slide into the oven for 7-9 minutes or until fish is cooked through and flaky. For the slaw, toss cabbage mixture with honey mustard glaze. Use a small amount of slaw as a base for the salmon. Plate salmon and top with cabbage mixture and a sprinkle of sliced snow peas (with an additional drizzle of glaze and a spritz of lemon!).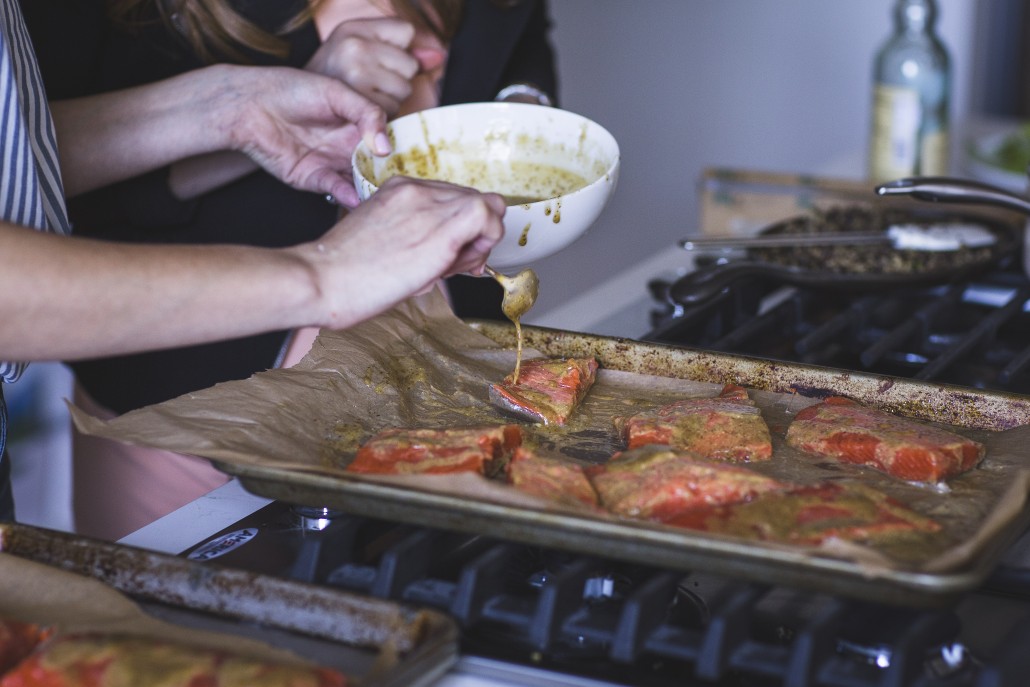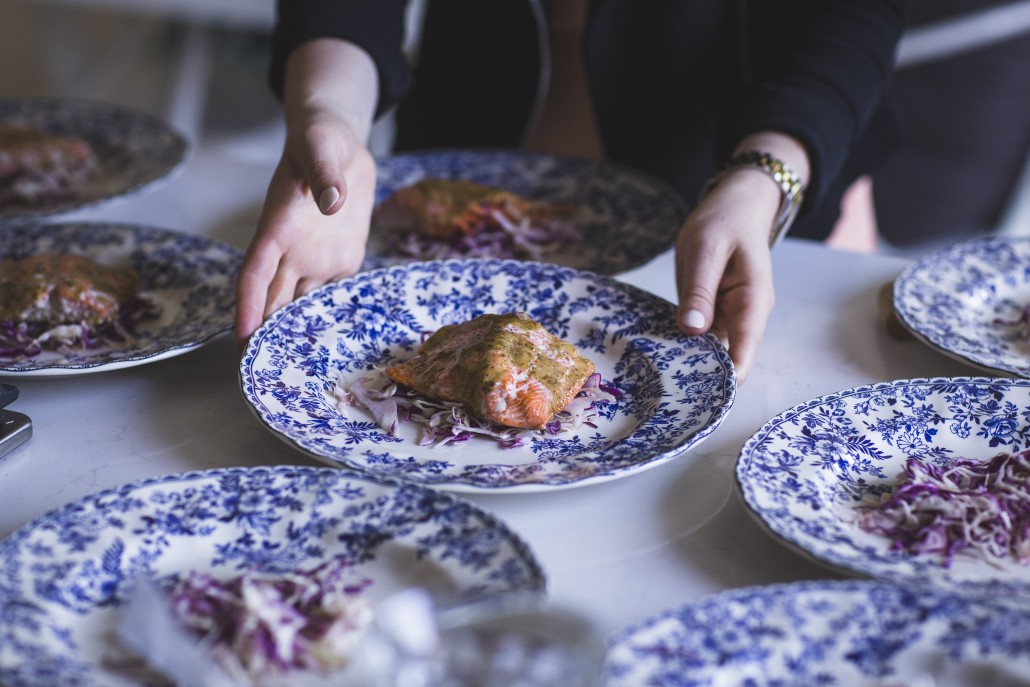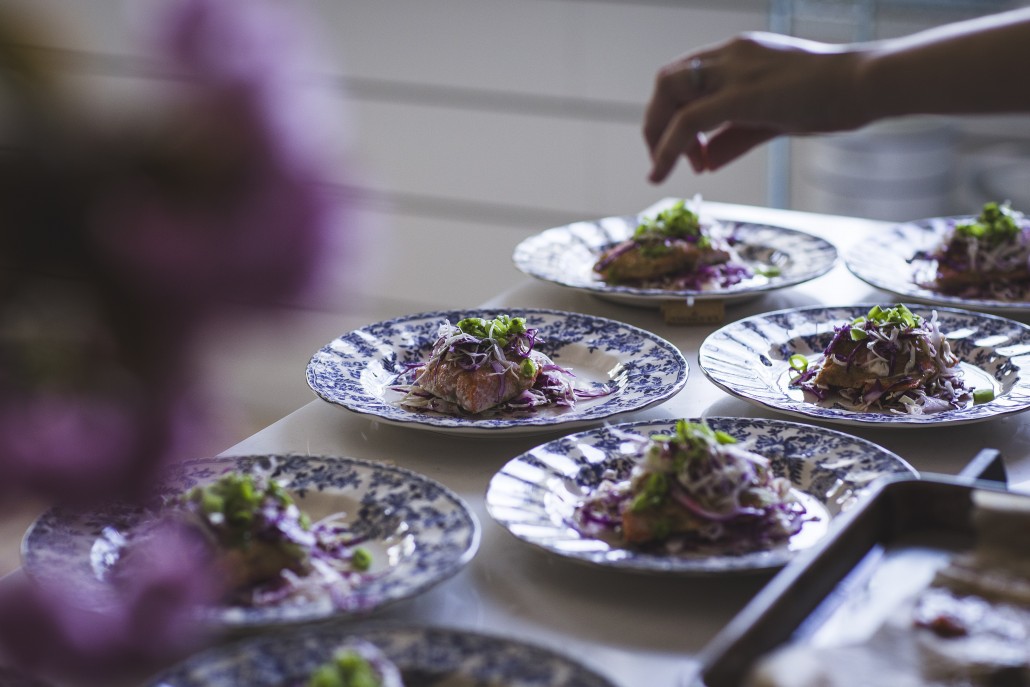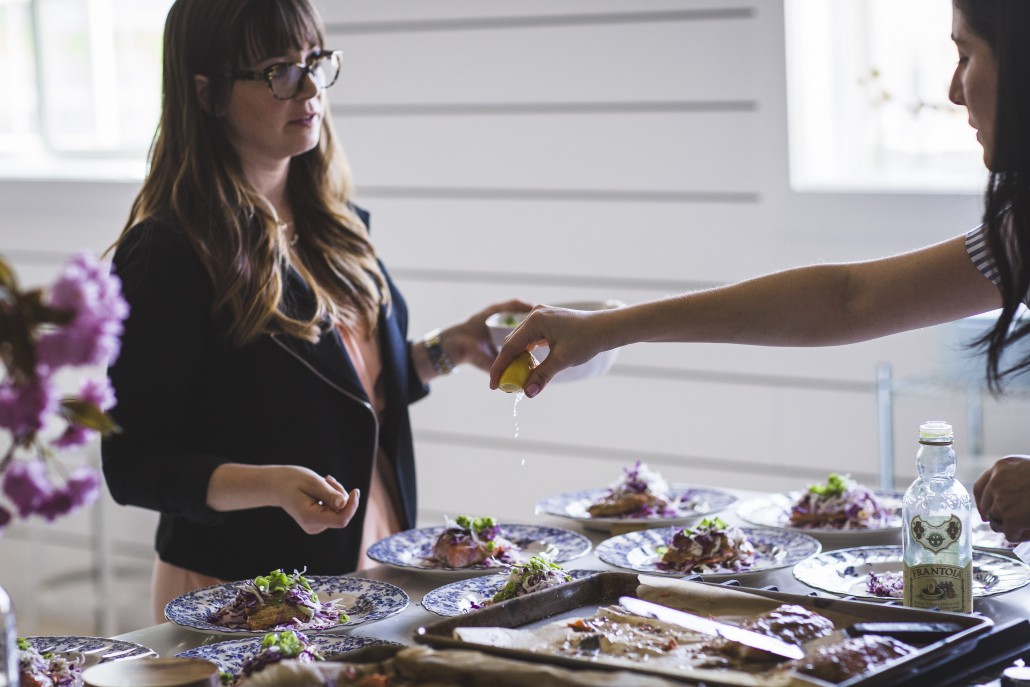 Between gorgeous, antique-y décor with Seattle vibes, all the food, all the wine and all the amazing guests who joined us, the afternoon was incredibly memorable and we're excited to host more events like them in the future! Stay tuned 🙂
For more on this series visit:
An Intimate Late Lunch in Seattle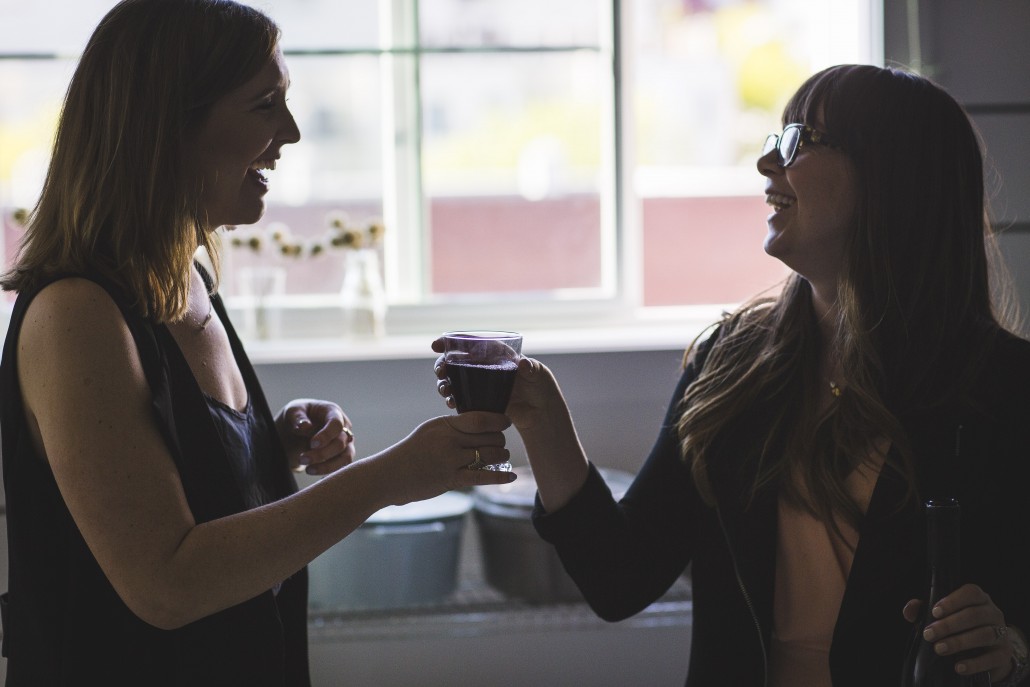 Photos by Oguz Uygur.