How to Host a Happy Hour When You're Out of Town
Hosting an intimate wine and cheese gathering at home is always fun, but what about when you're traveling? Whether you're staying at a hotel or renting an apartment, you can still put together put together an easy but elegant happy hour for friends to enjoy some wine and food.We asked our blogger friends Megan of Freckled Italian, Kristan of The Broken Bread, and Annie of Annie Reeves to share their top tips for putting together a wine and cheese party on the fly.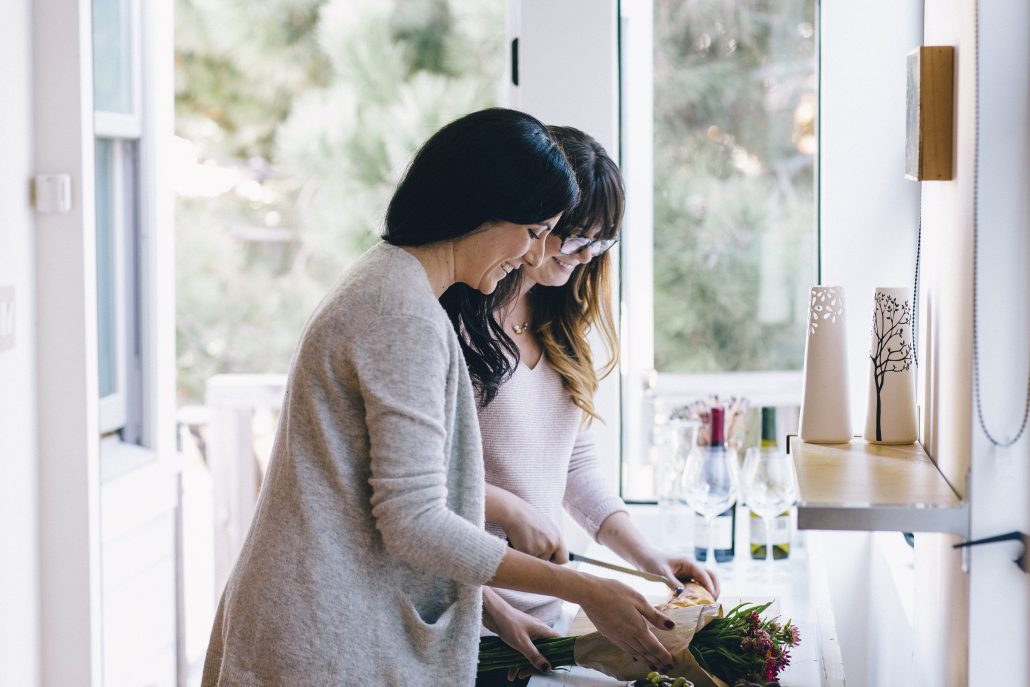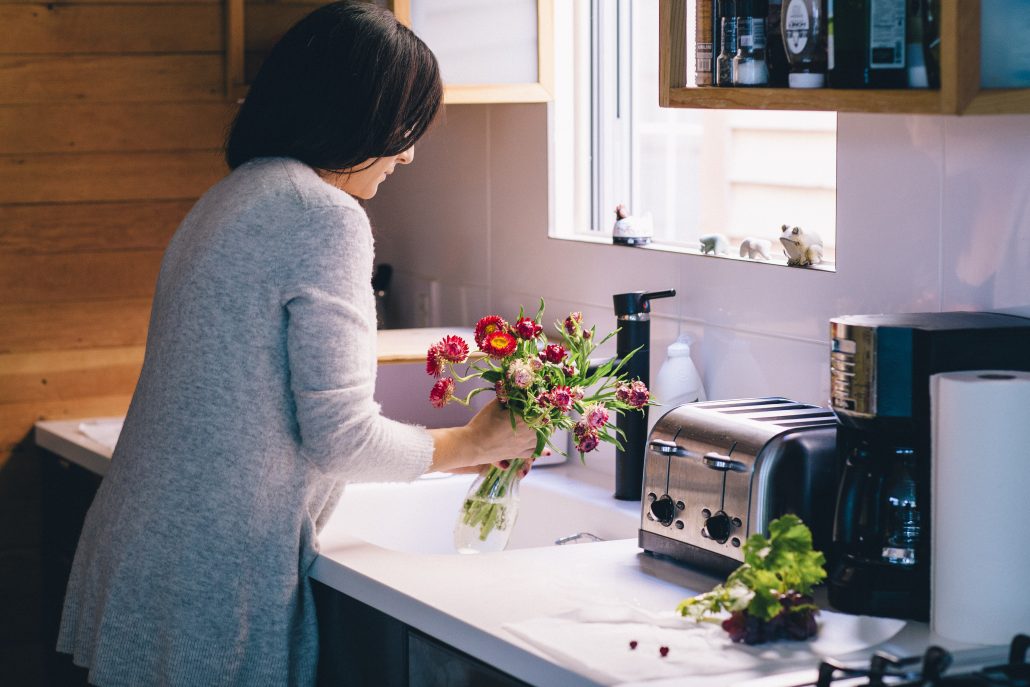 The three of us recently met up in San Francisco and had just enough time to catch up over a glass of wine and a few snacks before heading to Sonoma for an event. When we work together, we're always meeting from all over – Annie and Megan have moved recently; so our home bases have had a wide range from Charleston to Seattle, Charlotte, Nashville, and Silicon Valley! We love to kick things off with an easy happy hour at our Airbnb or hotel so that we can properly catch up after a day of travel.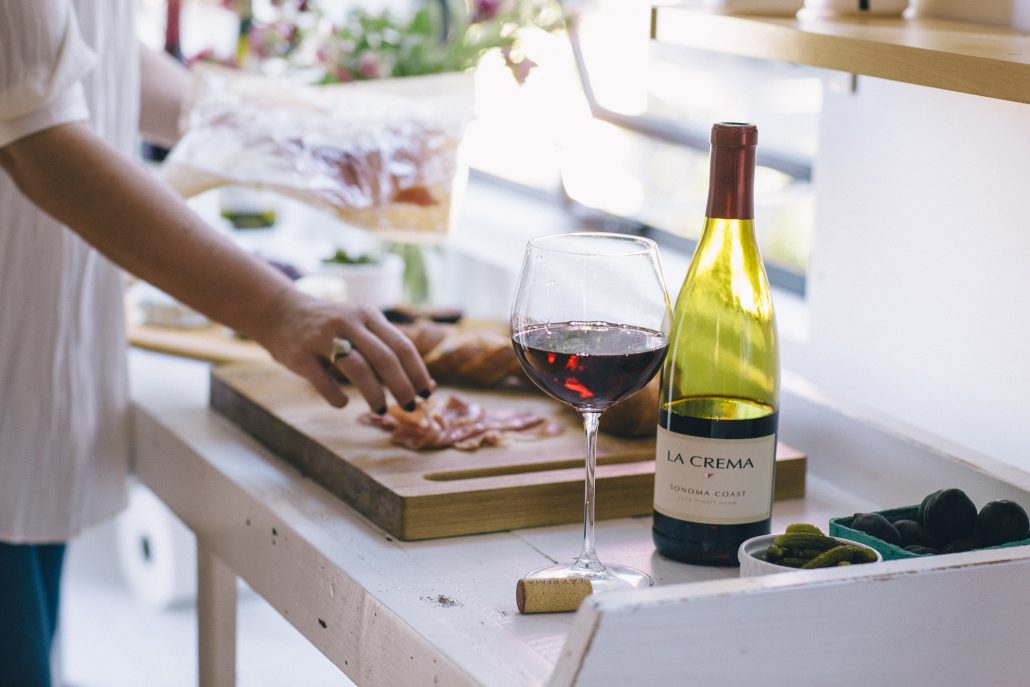 One of the many benefits of traveling that we all appreciate is the rare opportunity to unplug and connect with the people around you. Whether you're traveling with a significant other, your entire extended family, or even taking a solo trip, there is something special about lingering a little longer over a glass of wine laughing about a recent mishap at work. While we are big proponents of traveling to explore new cuisines and restaurants, oftentimes the atmosphere can be loud or rushed which can rob you of the most quality conversation.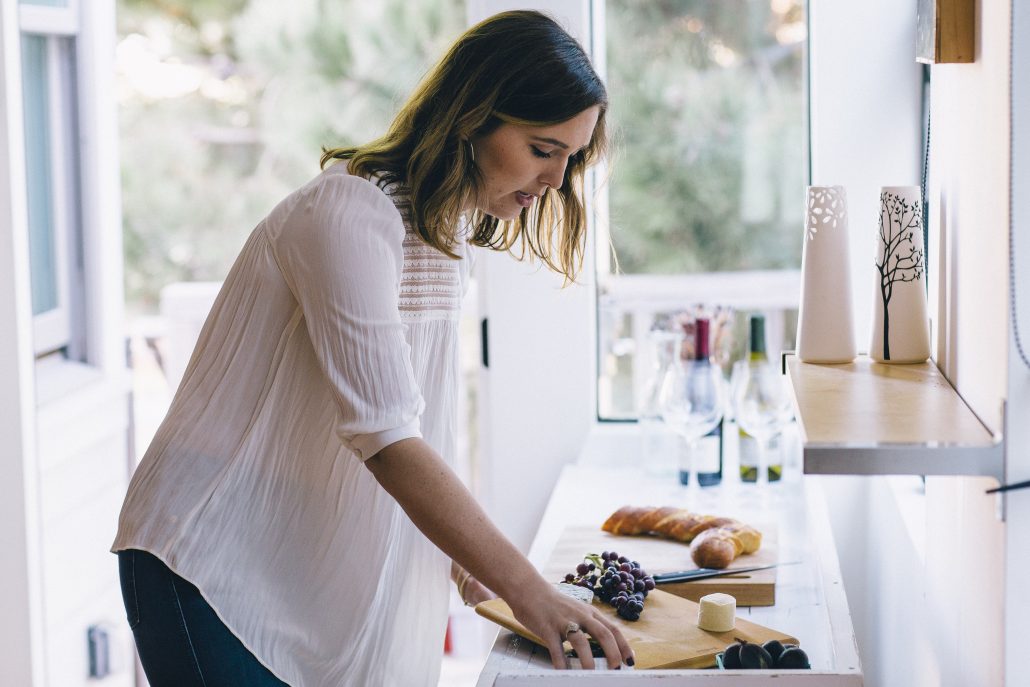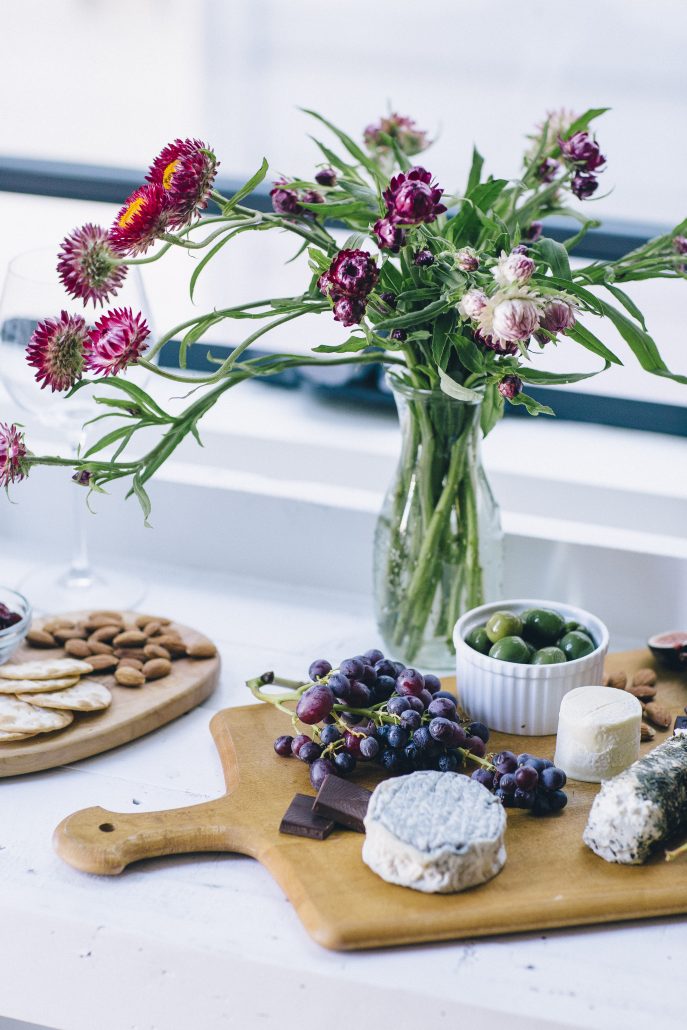 We had an amazing, low-key evening of appetizers and wine at the San Francisco apartment we rented before heading out for a late dinner in the Mission. The key when hosting a happy hour while traveling is to keep it simple. Here are some ways to put together an impressive, fuss free, happy hour while traveling:
Do a little research beforehand, while you're booking your lodging situation. Does your hotel room have a sitting area? Is there a fridge? If you're renting a house or a flat, do you have access to a patio or backyard?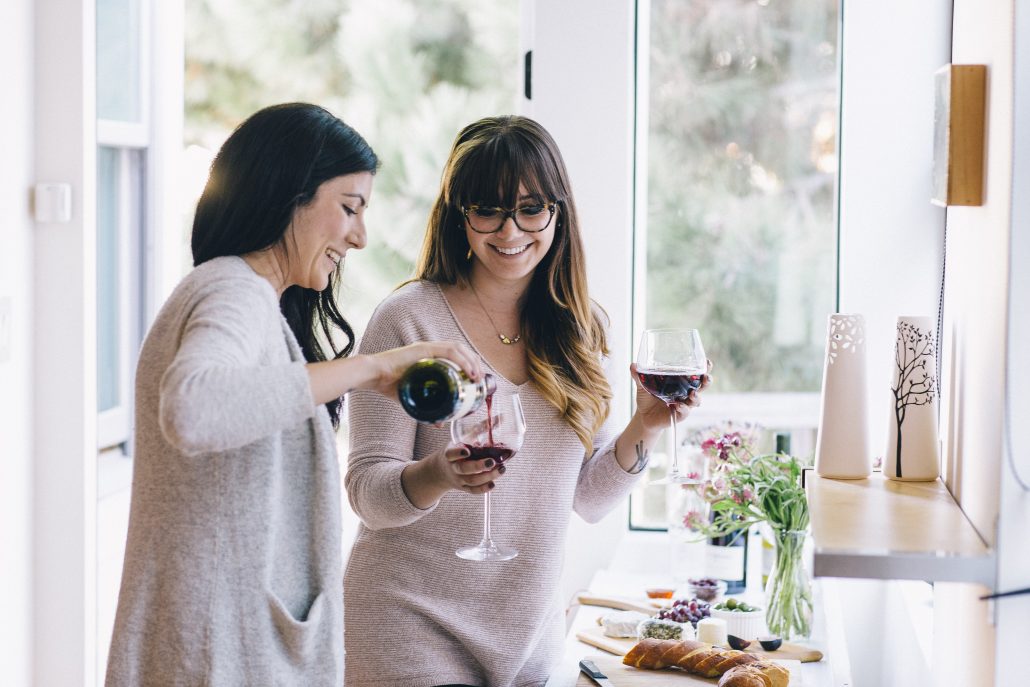 Keep the food preparation to a minimum. This is a no-brainer if you're in a hotel, but even in a rental house with access to a full kitchen, it's so much more fun to put together a quick cheese board and charcuterie platter than it is spending time cooking and doing dishes afterward.

We stuck with olives, grapes, nuts, cheese, and some prosciutto, pickles, bread, and butter; which paired beautifully with La Crema's Sonoma Coast Chardonnay and Pinot Noir. It's our go-to meal (and wine) when we're together, and it's one of our favorites! Annie is a vegetarian and Megan is gluten-free, so we're all about spreads with something for everyone.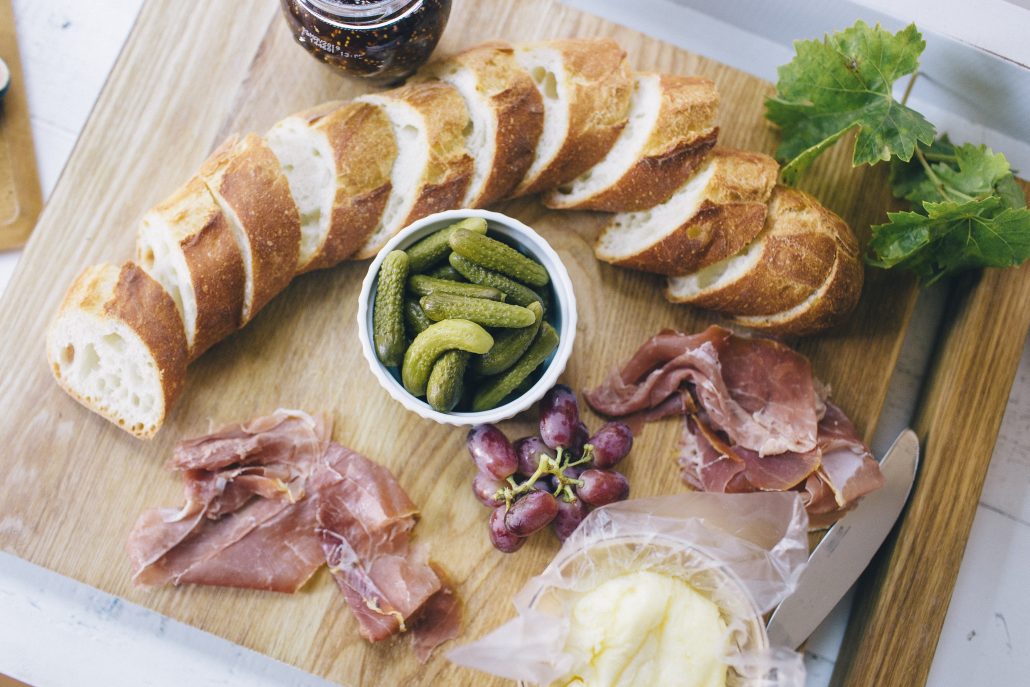 Make a trip to a local market — this is a fun way to explore whatever city you're visiting. We couldn't resist grabbing some flowers and olives from the grocery store down the street from our apartment.

Chill a bottle of wine quickly by wrapping it in a damp towel and popping it in the freezer for 20-25 minutes. Set a timer so you don't forget about it!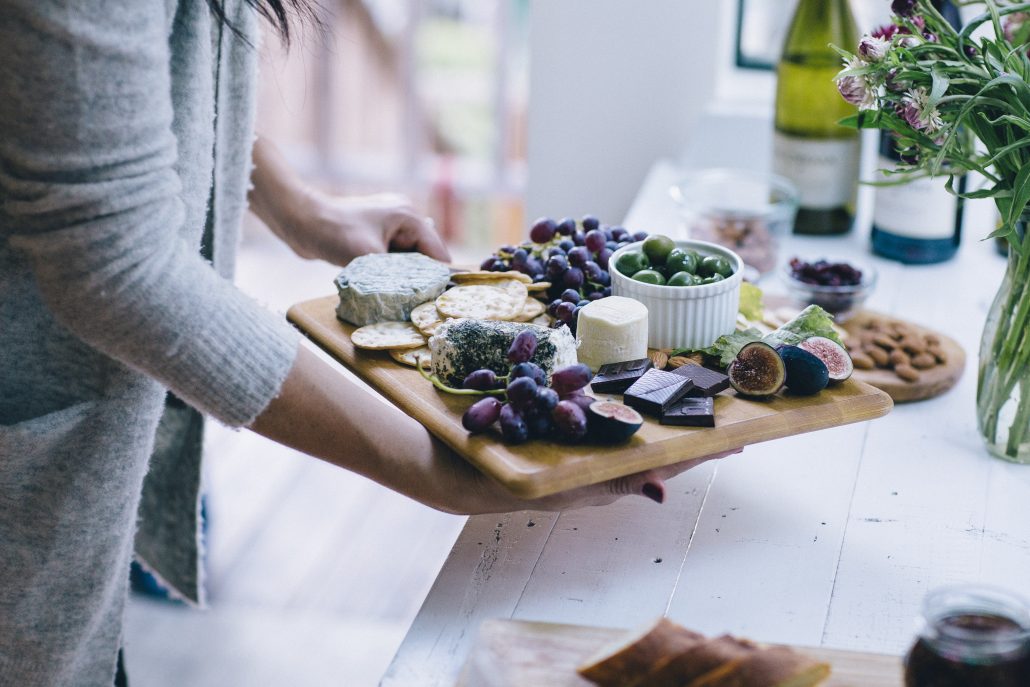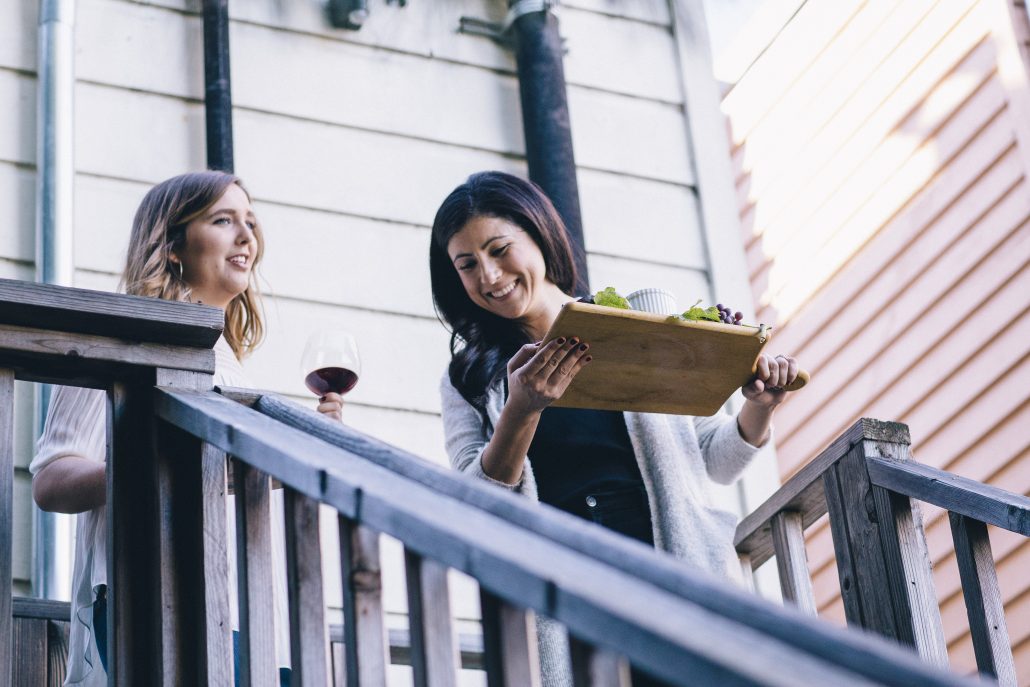 Set the vibe: open a window, go outside, play some music, or set out some flowers. The key here is to make yourself feel at home.
It's as easy as that! There's no need to bother with cocktails when you can easily pick up a couple bottles of wine, and you can create a gorgeous food spread with a quick lap around the nearest market. We love hosting gatherings like this in every city we get to travel to because it's the best of both worlds: adventure and coziness.
Cheers!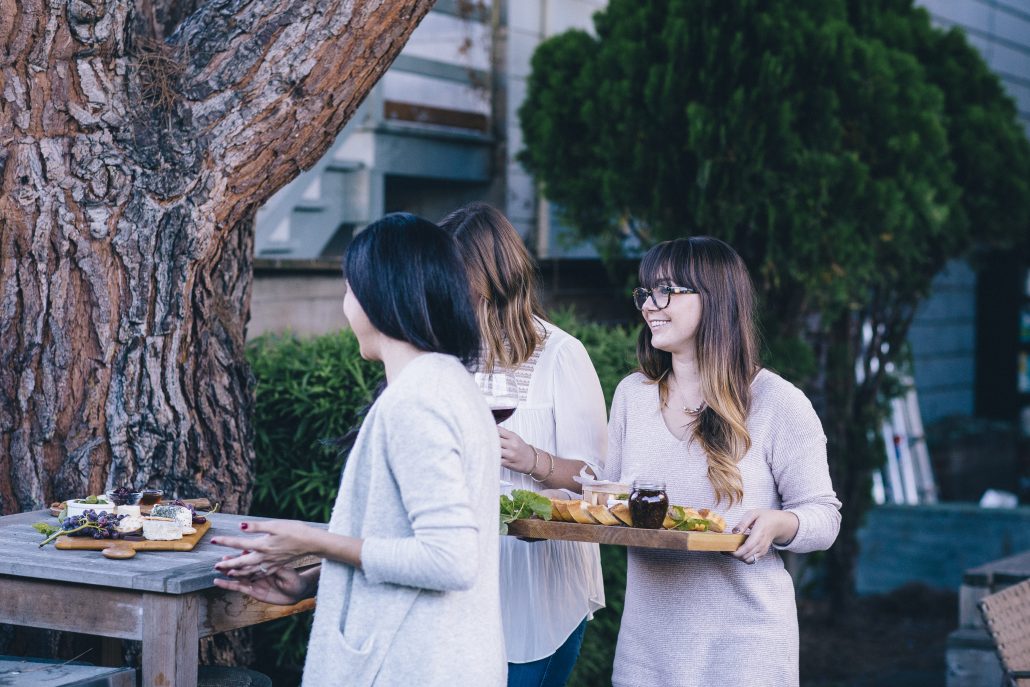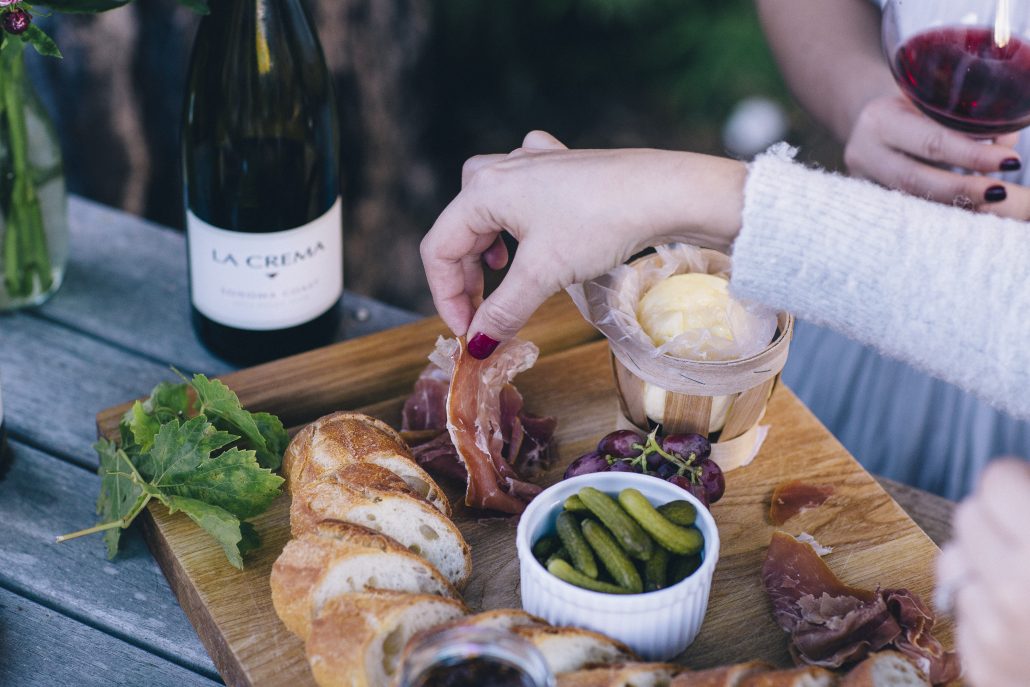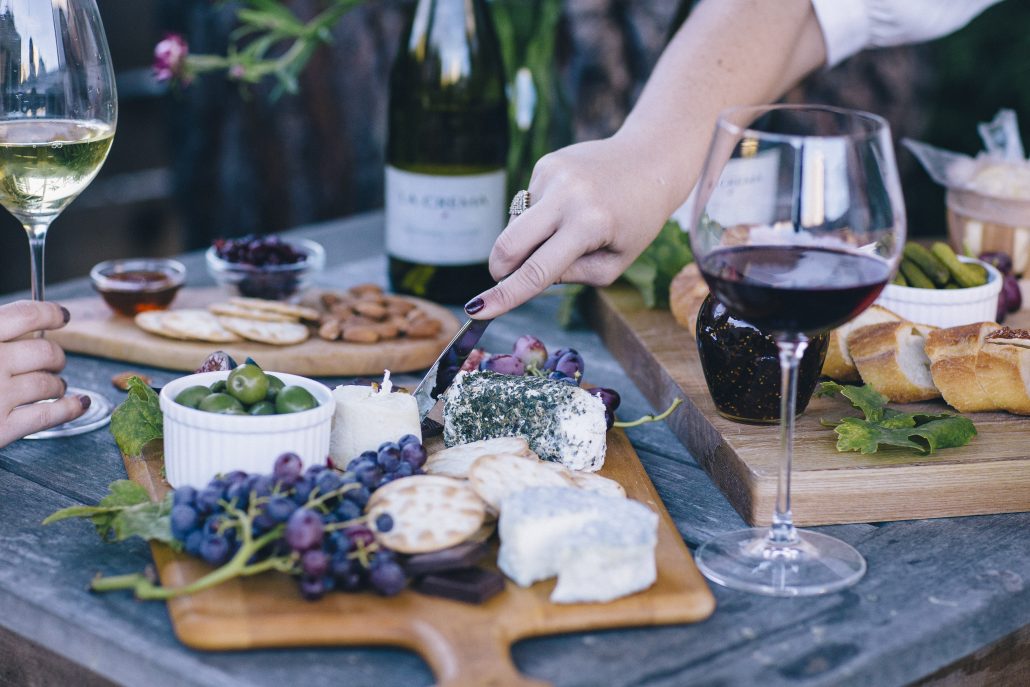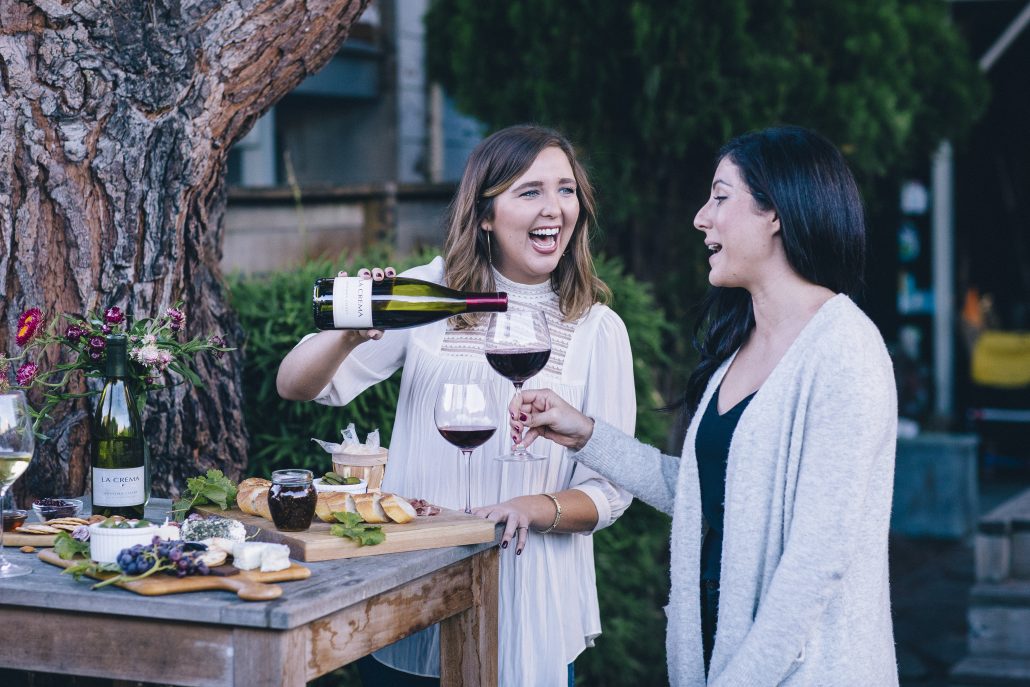 Photos by Oguz Uygur.