Entertaining with La Crema: Hosting a Spring Picnic
Spring is one of my favorite times of the year. The weather gets warmer, the trees are blooming and we can finally entertain outside! The perfect way to celebrate spring and "May Day" is hosting a spring picnic. Equipped with spring blooms and the perfect spot under a cherry blossom tree, this picnic will inspire you to grab a bottle of La Crema and head to the park.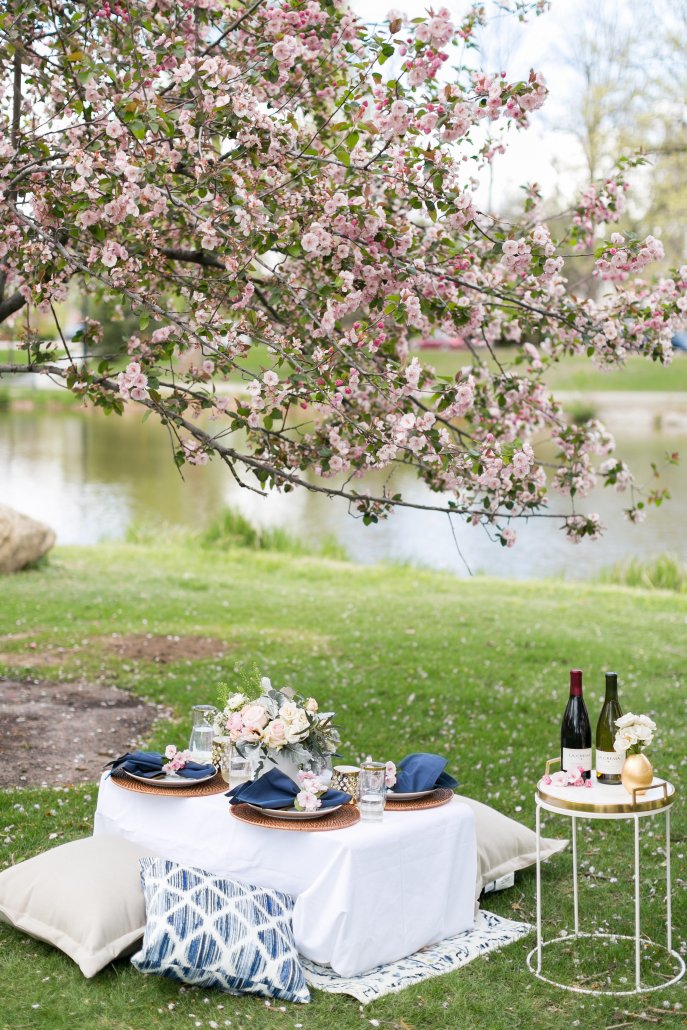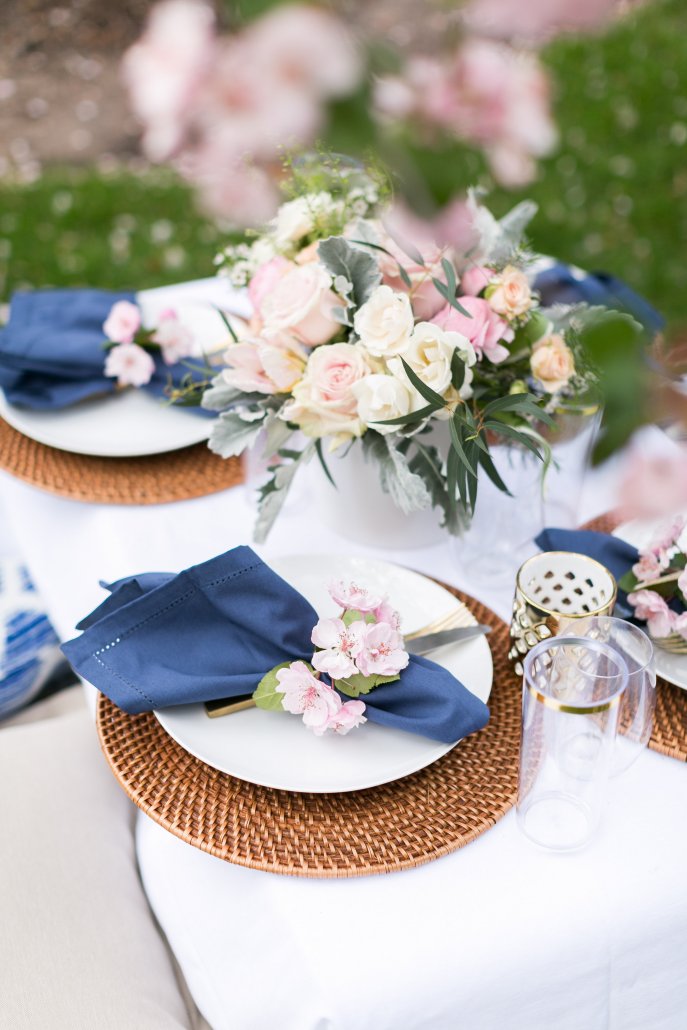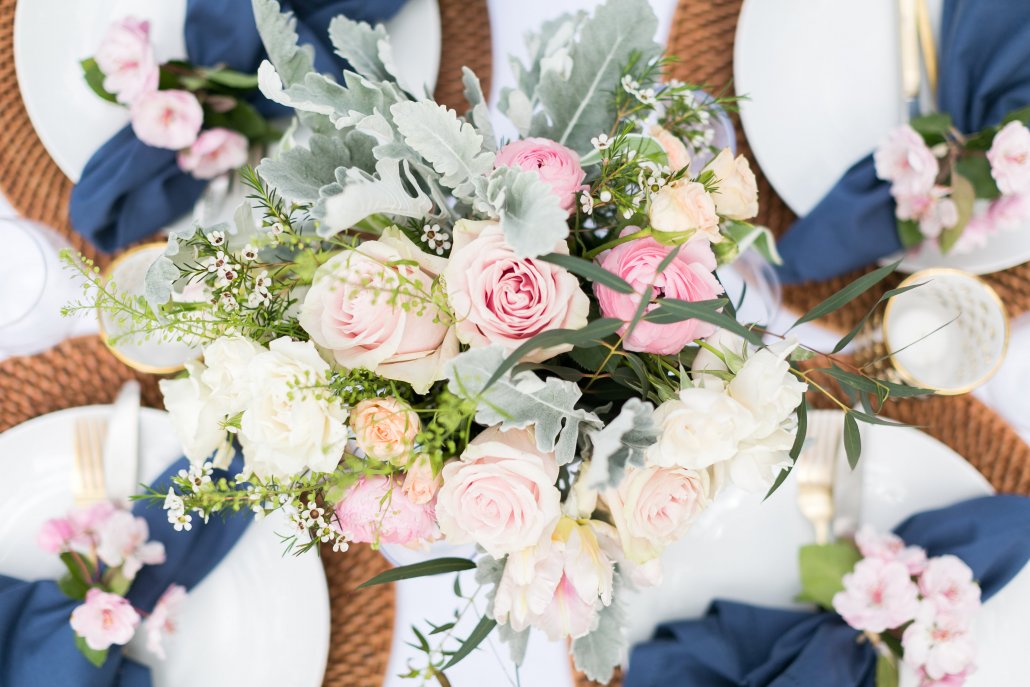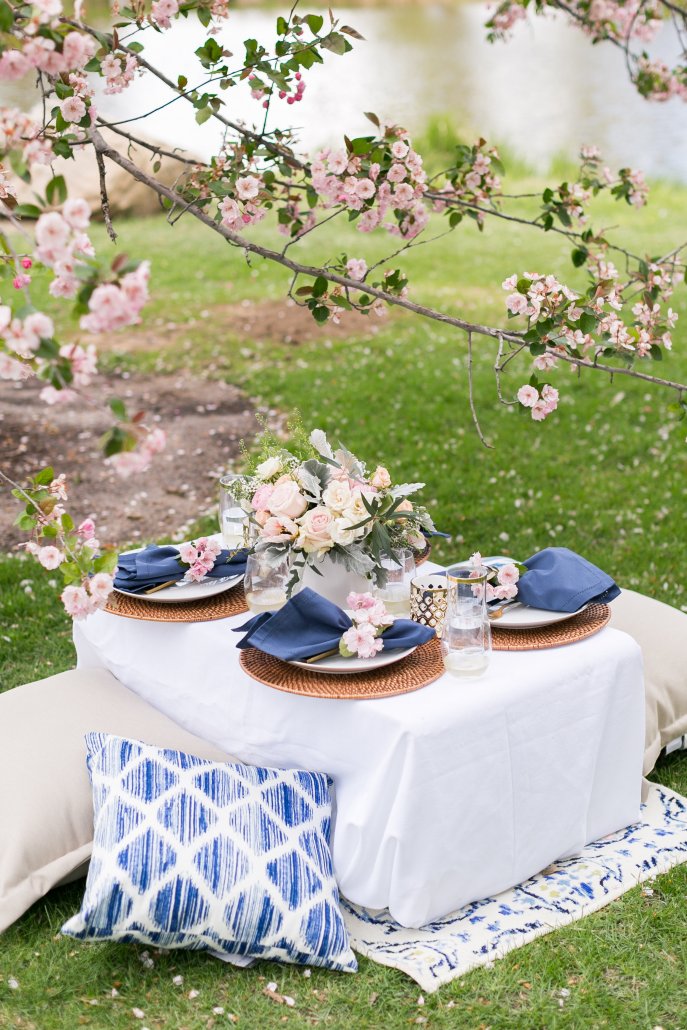 For the color pallet of the table I stuck with blue tones, mixing in natural pinks and greens in the blooms to tie in the beautiful backdrop of Washington Park in Denver, Colorado. I especially love these wicker chargers. To set up your own picnic in the park follow a few of these simple steps:
1. Location is key!Find the perfect spot you want to host your picnic. Whether it's in your backyard or in the park, just make sure it's a pretty spot.
2. To "fancy" up your spring picnic, use a coffee table instead of a blanket and style as you would a regular table. Lay over a table cloth on top of the table and add plates, napkins, cups and silverware.
3. Set out pillows as seats for each guest. It's the perfect way to get cozy on the ground.
4. A beautiful floral arrangement goes a long way! I love the natural pink colors in this centerpiece from The Ruffly Rose. Add a small flower (preferably cherry blossoms if they are still blooming around you) as the napkin ring — it gives the setting a pretty spring touch.
5. Pick out the perfect wine! La Crema's Sonoma Coast Chardonnay and Sonoma Coast Pinot Noir are the perfect wines to pair with a spring picnic since they both are wonderfully quaffable on a warm day and can pair with most picnic eats.
6. Lastly, put together the perfect menu. For a spring picnic, an array of little bites such as meats and cheeses with accoutrements,  a spring pasta salad and bite sized sandwiches are all crowd pleasers and pair easily with the wines.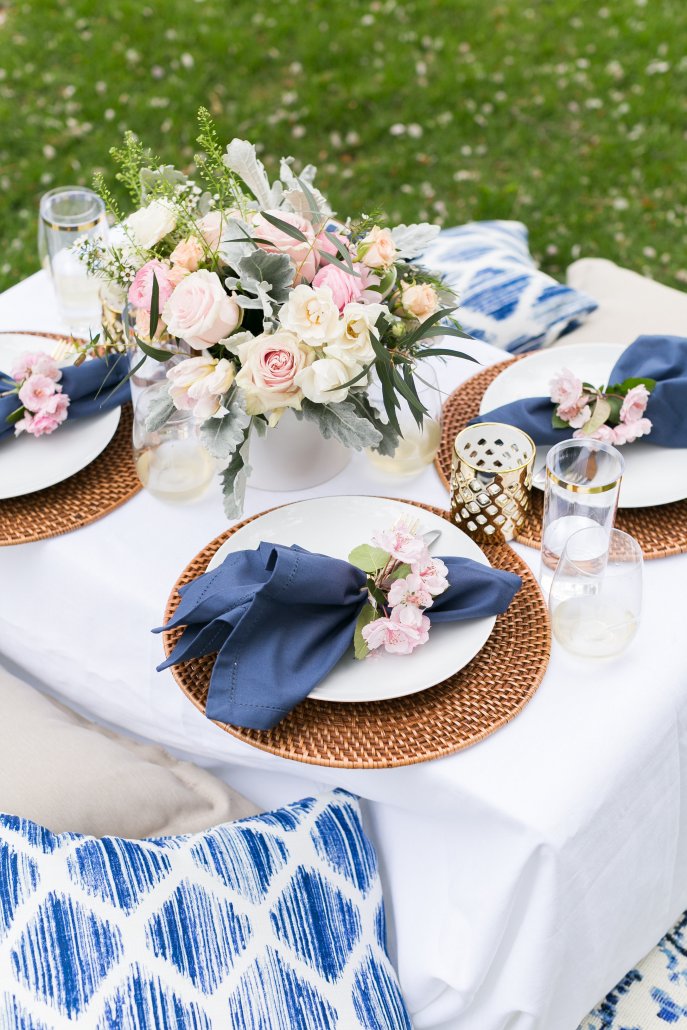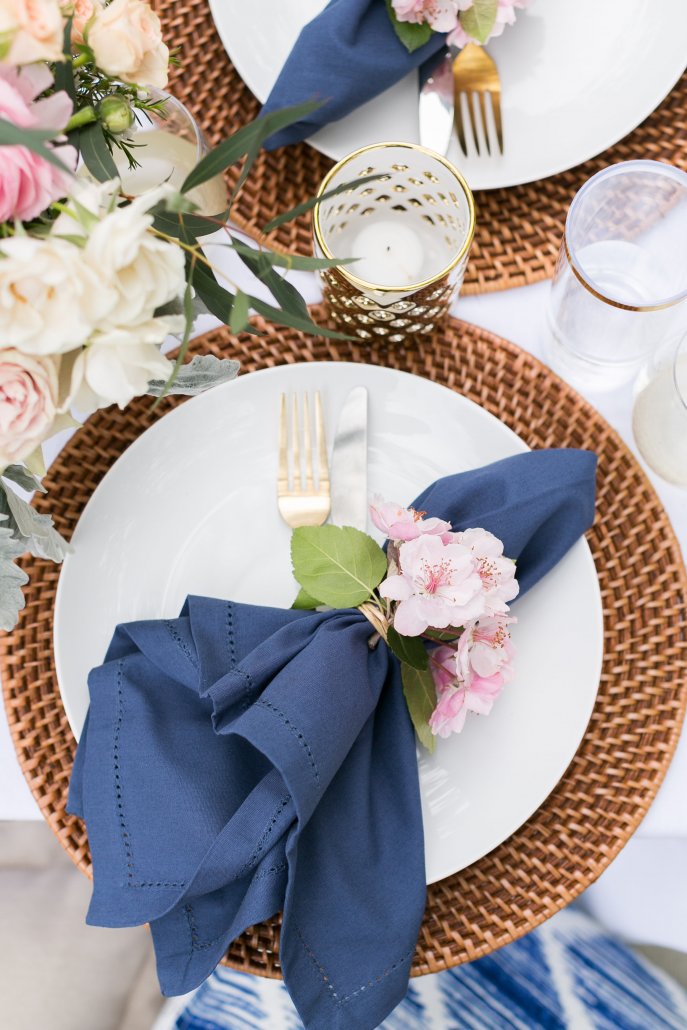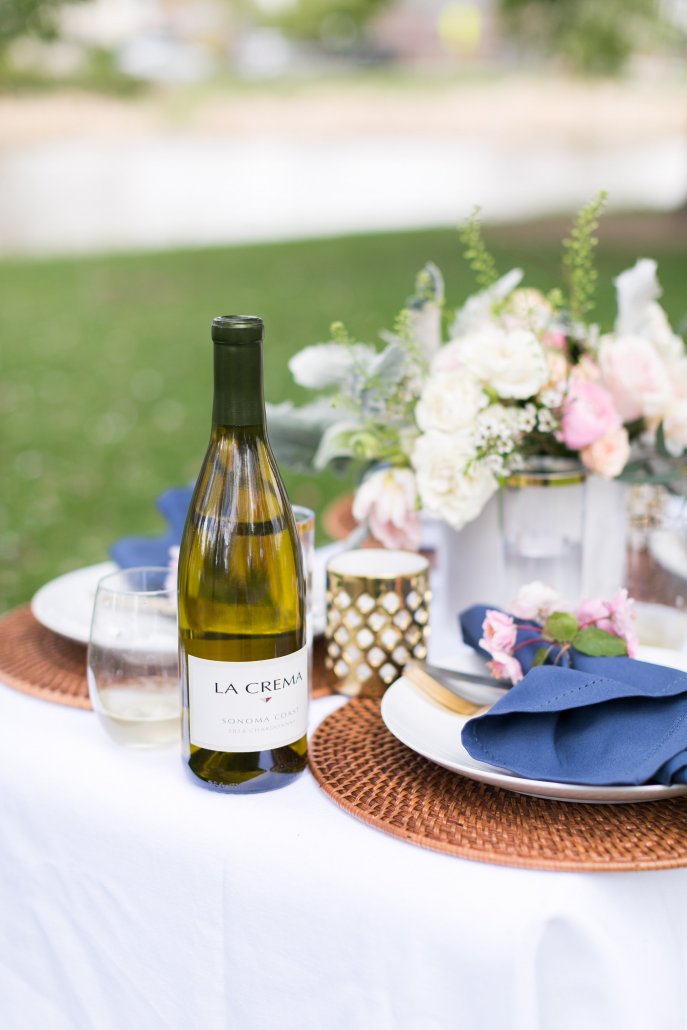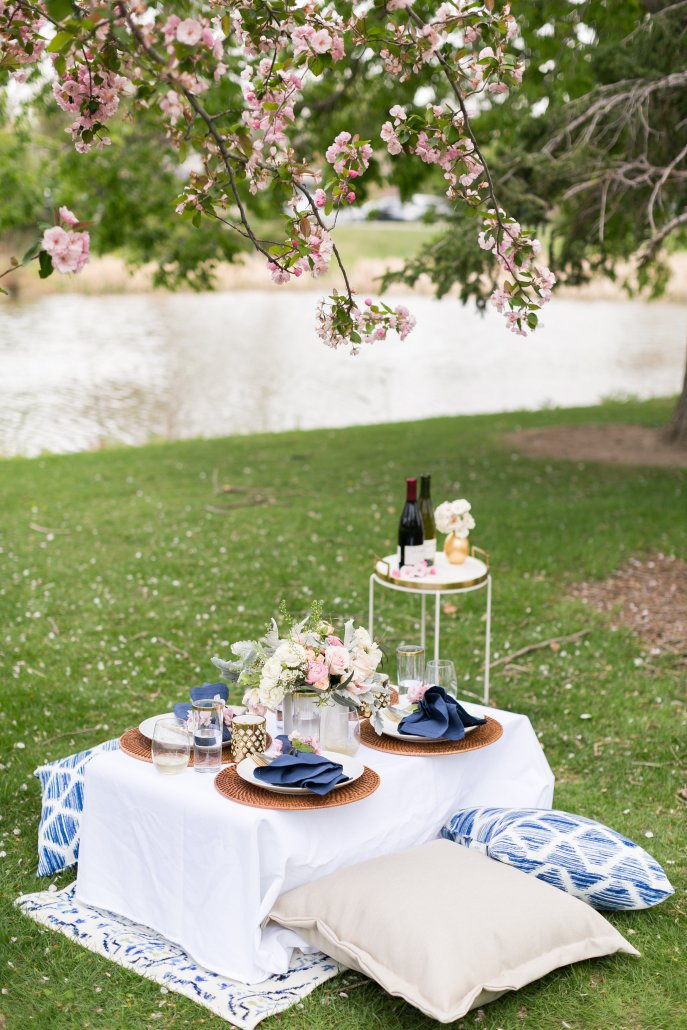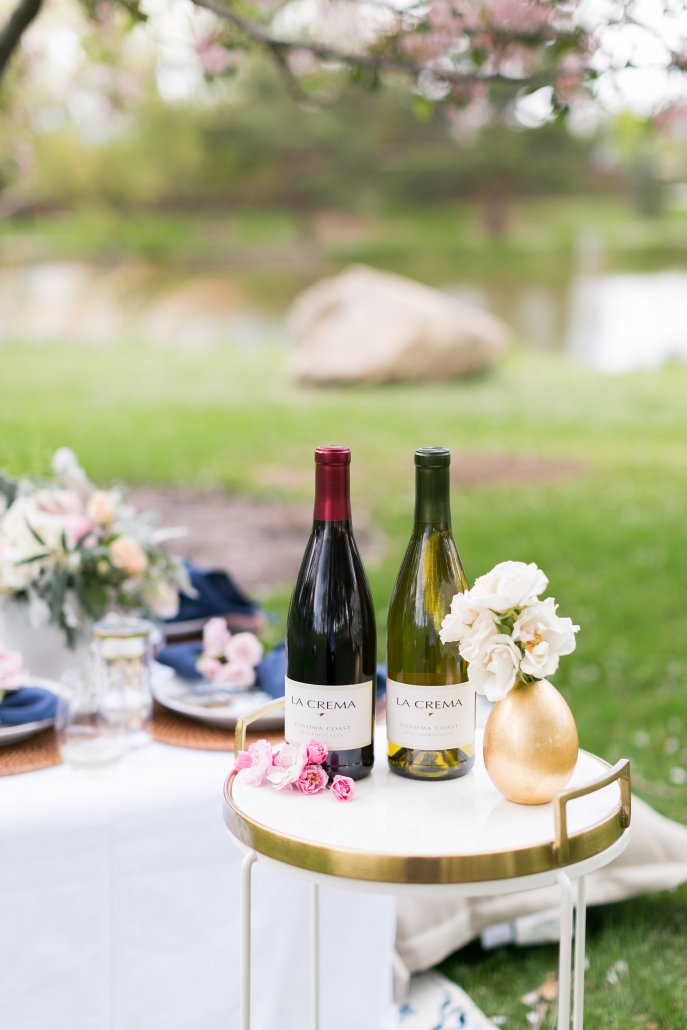 Save this Spring Picnic to Pinterest: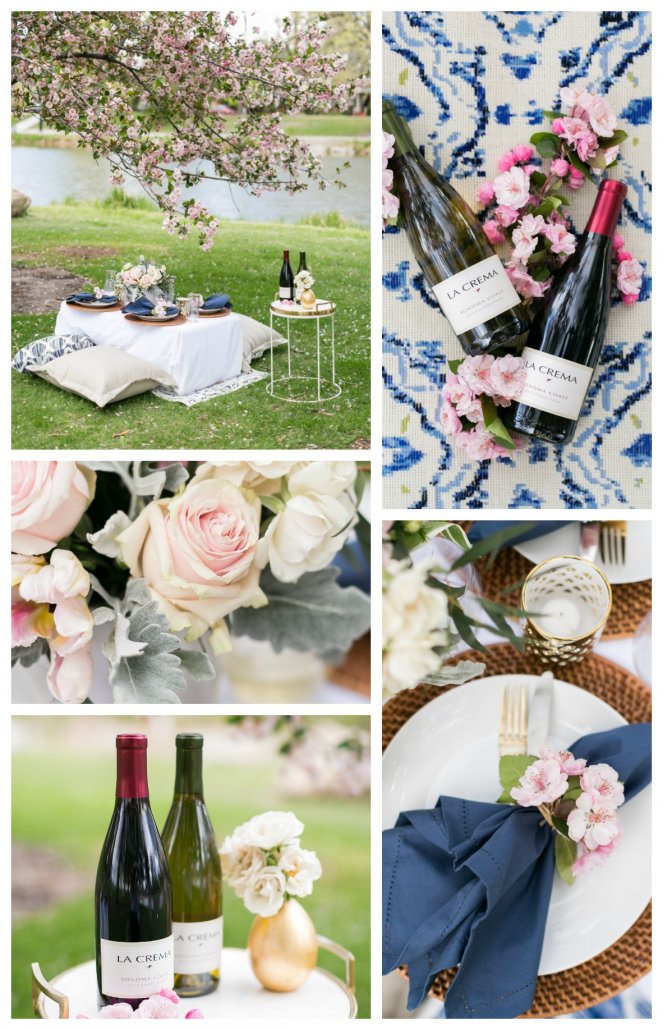 Photos by Amy Caroline Photography