Mixed Greens Salad with Shaved Fennel and Radishes
There is something so pure and refreshing about a mixed greens salad with an incredibly simple dressing that makes you feel like you're enjoying the earth's freshest bounty of produce. Multi-flavored dressings are delicious (and should be in your salad repertoire!), but sometimes you just want to savor the crunch of lettuce with minimal fuss.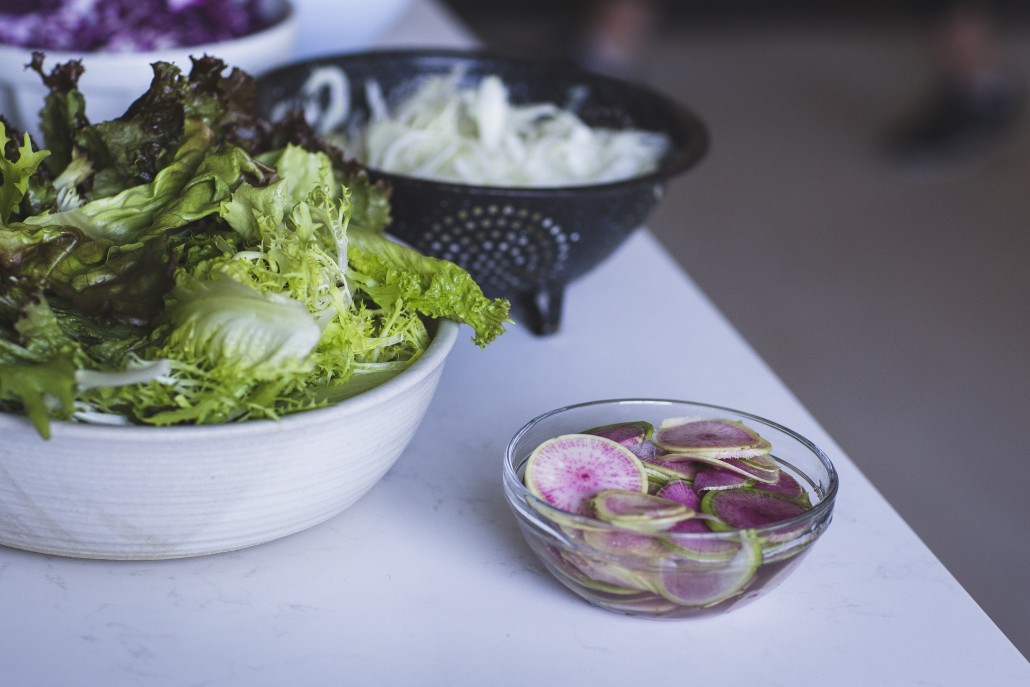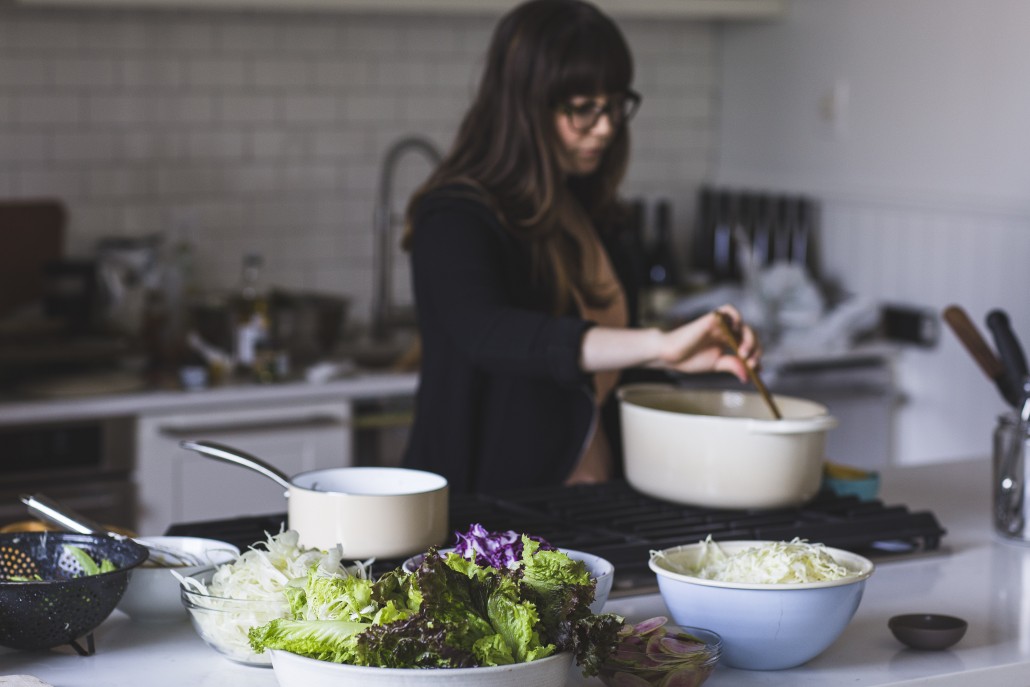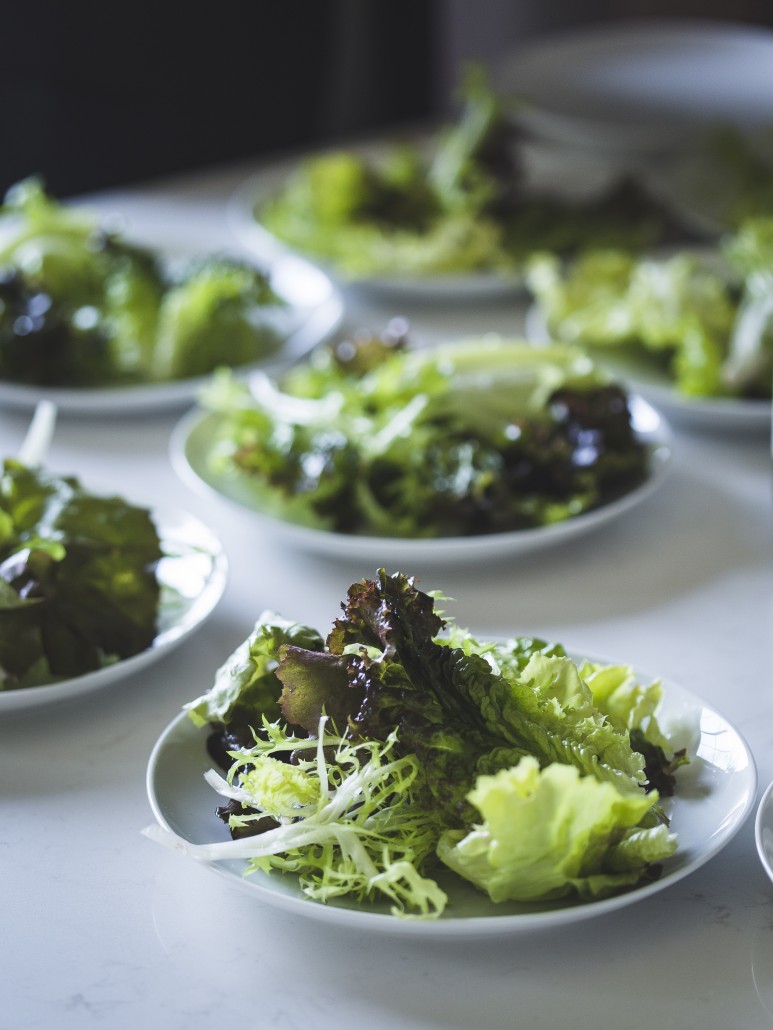 This salad is really just comprised of mixed greens — some frisée and butter lettuce — shaved fennel, watermelon radish and a drizzle of high quality olive oil (don't use the cheap stuff!), a squirt of lemon and a sprinkle of Maldon sea salt to finish. That's it! How simple is that? It's the perfect base if you want to add a little fruit, avocado, a bit of pickled red onion or even fresh herbs like tarragon, mint, basil or lemon balm. The beauty of salad is that it doesn't need to be complicated — all it needs to do is celebrate the fresh greens and its accompaniments with a little acid and oil to perk up the palate.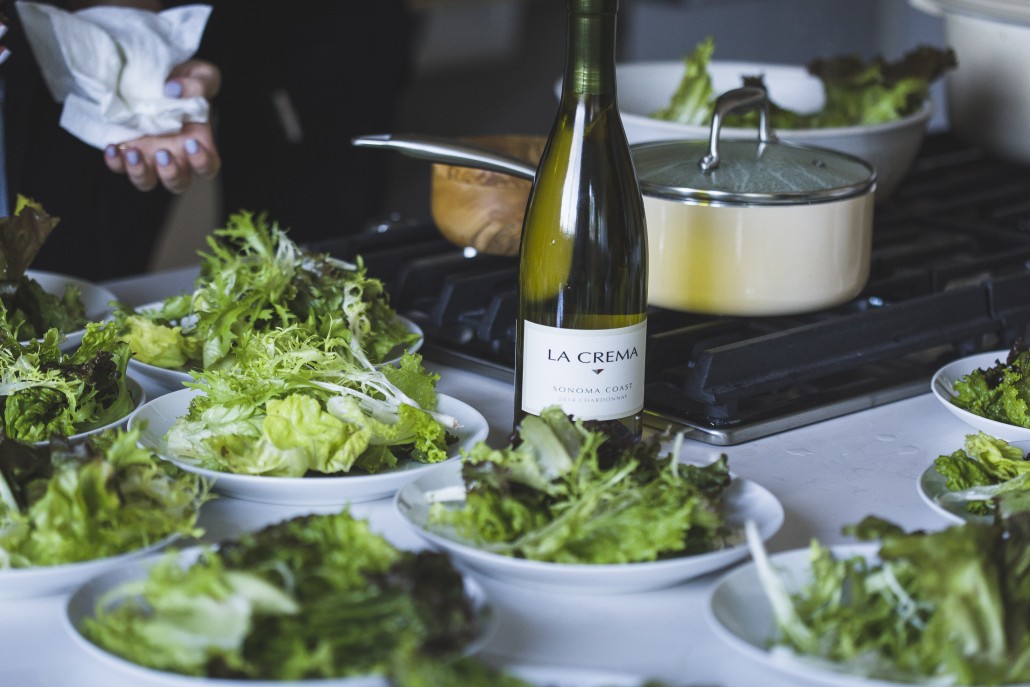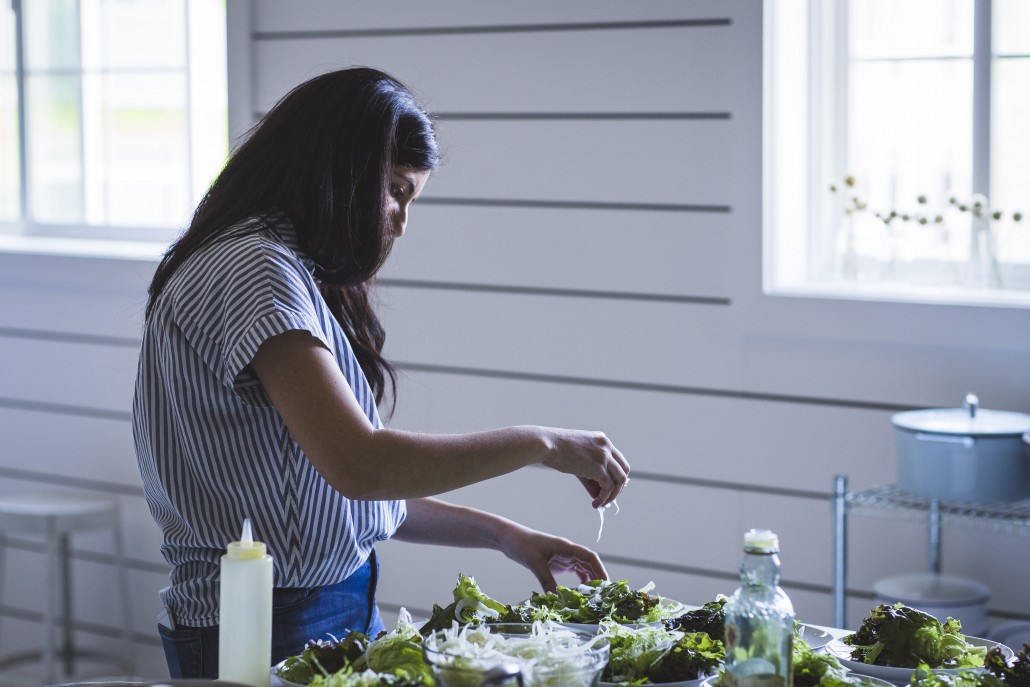 From a wine standpoint, you don't want anything to overpower the salad, but you do want a wine that will match the acidity of the lemon juice in the dressing, so a white wine or blush here would work best. During this particular meal, we served our Sonoma Coast Chardonnay, but you could easily choose a Pinot Gris, Rosé, or even a Grüner Veltliner would be a nice option since Grüner loves its greens.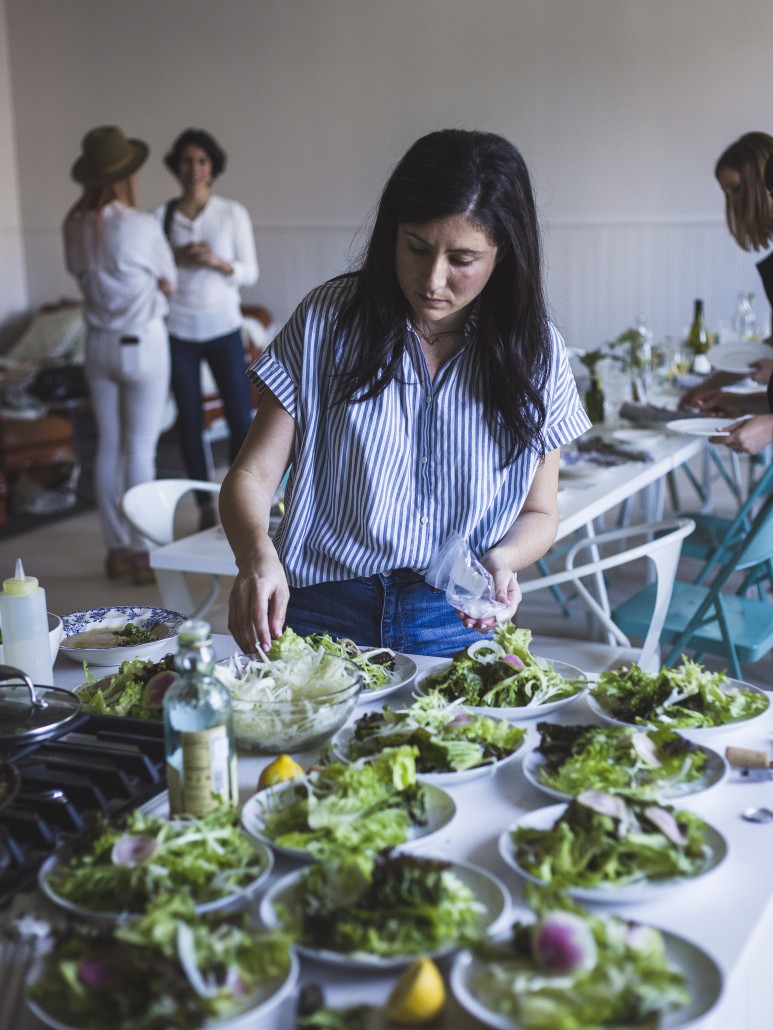 Mixed Greens Salad with Shaved Fennel and Radishes
Author: La Crema Culinary Team
Recipe type: Salad

Ingredients
5-6 cups washed and dried mixed greens–we used a combination of frisee and butter lettuce
1 large bulb of fennel, washed and thinly sliced (it's easier to slice first and then wash since the bulbs can collect dirt)
2-3 watermelon radishes, sliced thinly
Juice of 2 lemons
About 1/3 cup extra-virgin olive oil
Coarse sea salt, to taste
Instructions
Assemble salad plates with mixed greens, then top with a small pinch of sliced fennel and three or four radish slices.
Lightly drizzle olive oil over the salad and squeeze lemon over each plate. Season with salt and serve immediately.
How do you like to dress up your mixed greens salad? Let us know in the comments!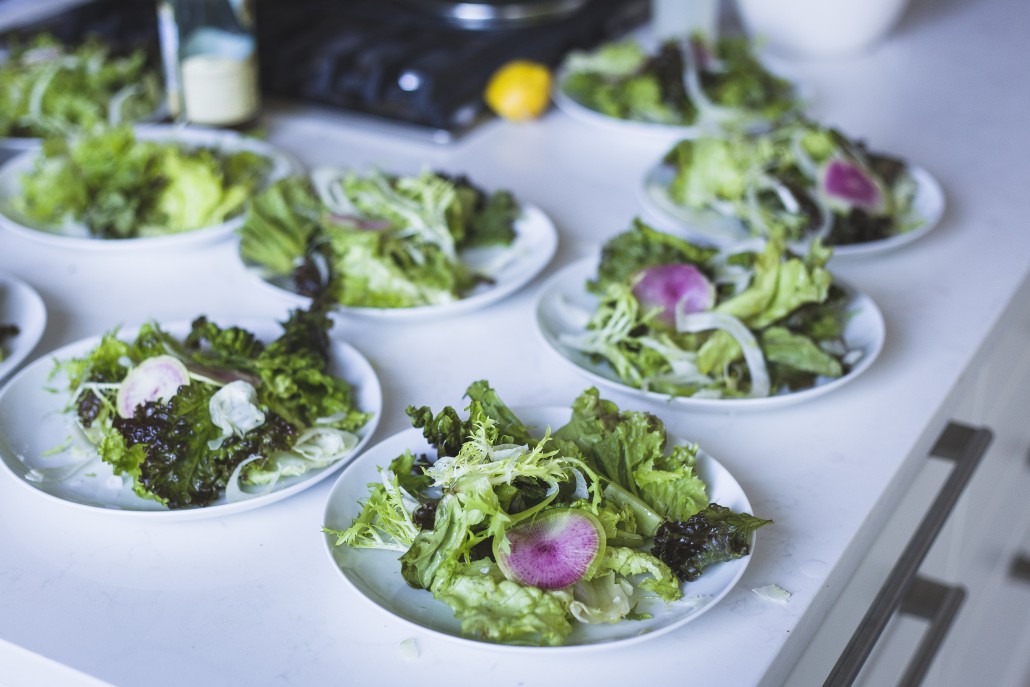 FOR MORE ON THIS SERIES VISIT:
An Intimate Late Lunch in Seattle