Summer Tapas Party Recipes: Dolmas
I have been a fan of dolmas for much longer than I can remember. They are so delicious and refreshing and I always eat way too many of them. They're a great snack, but I always turn them into a meal — I just can't get enough of the saltiness of the grape leaves combined with their luscious, flavorful, rice filling.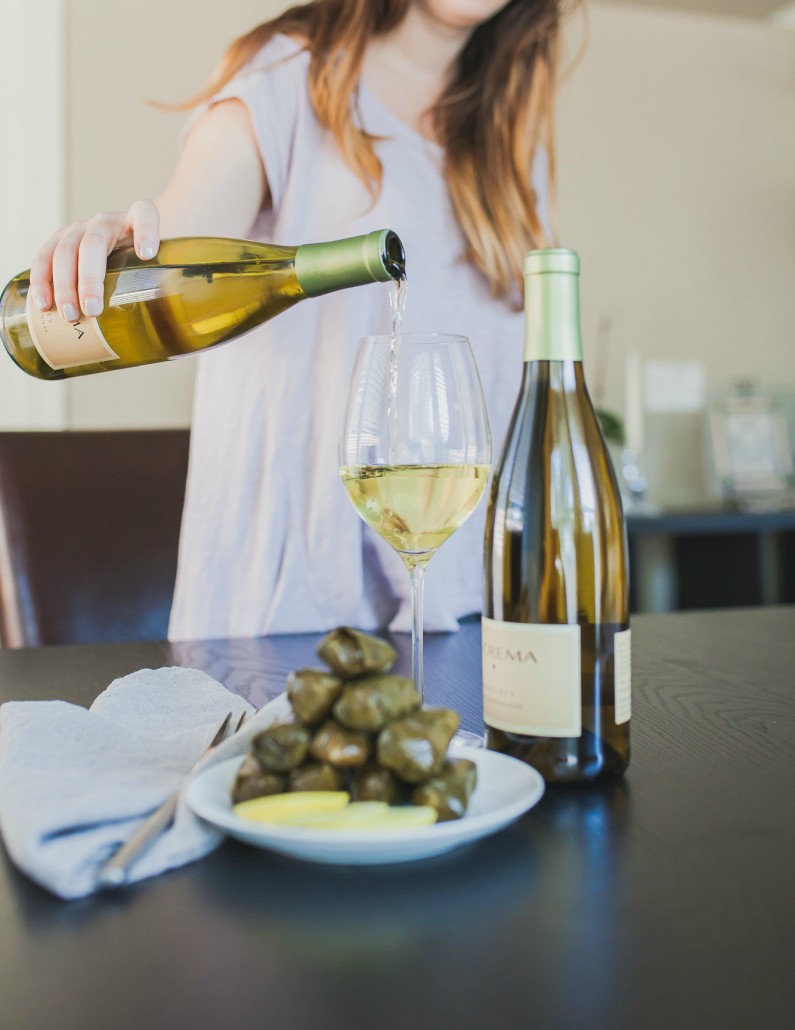 Most of the time I'll just pick up a package from the supermarket or snag a few from the olive/salad bar of my local specialty foods store, but they are easy enough to make at home, too! I always love serving them to friends who haven't had them before, because they're always a little hesitant to try them and then they end up loving them (so make more than you think you'll need)! They're even better paired with La Crema's Monterey Chardonnay, which has quickly become my favorite wine this summer.
The recipe below is more of a basic one, but you can adapt it however you want if you'd like to mix it up with different herbs or spices.
Dolmas
Recipe type: Tapas
Prep time:
Cook time:
Total time:
Serves: 8-10
Ingredients
8 ounce jar of grape leaves
1 onion, minced
2 large cloves of garlic, minced
1 tablespoon tomato paste
1/4 cup fresh lemon juice
2 tablespoons fresh chopped dill
1 tablespoon fresh chopped mint (optional)
Salt and pepper, to taste
About 1 cup cooked rice
Lemon slices for garnish
Instructions
Sauté garlic and onions for about 10 minutes in a large pan over medium-high heat.
Reduce heat to medium and add tomato paste, lemon juice, and herbs. Cook for another 5 minutes and remove from heat. Add the rice and allow to cool completely.
Drain the grape leaves and soak in warm water until ready to roll them up.
To assemble the dolmas, lay a grape leaf flat on the counter with the shiny side down and add a small spoonful of the rice mixture to the center. Fold the leaf over the rice mixture and tuck the ends in before rolling the whole thing up into a small log shape. Place the finished product in a baking dish and repeat.
Once the baking dish is full and all the dolmas are assembled, cover with about a cup of water and bake at 350 for 30-40 minutes, or until the leaf is tender.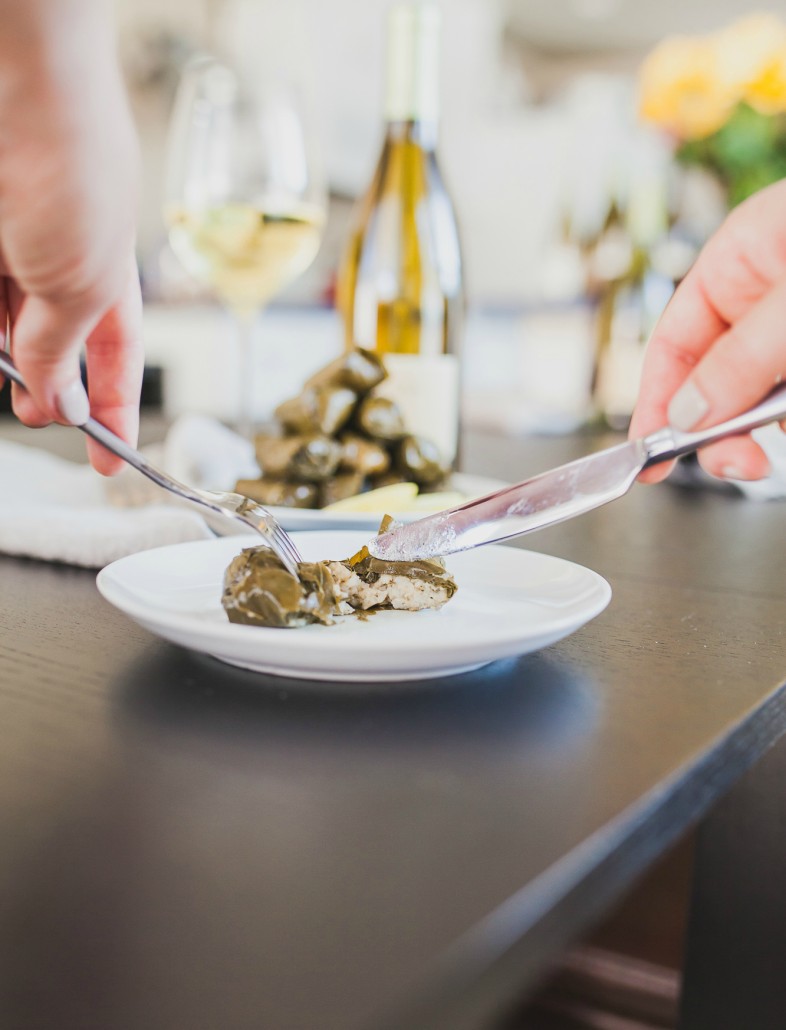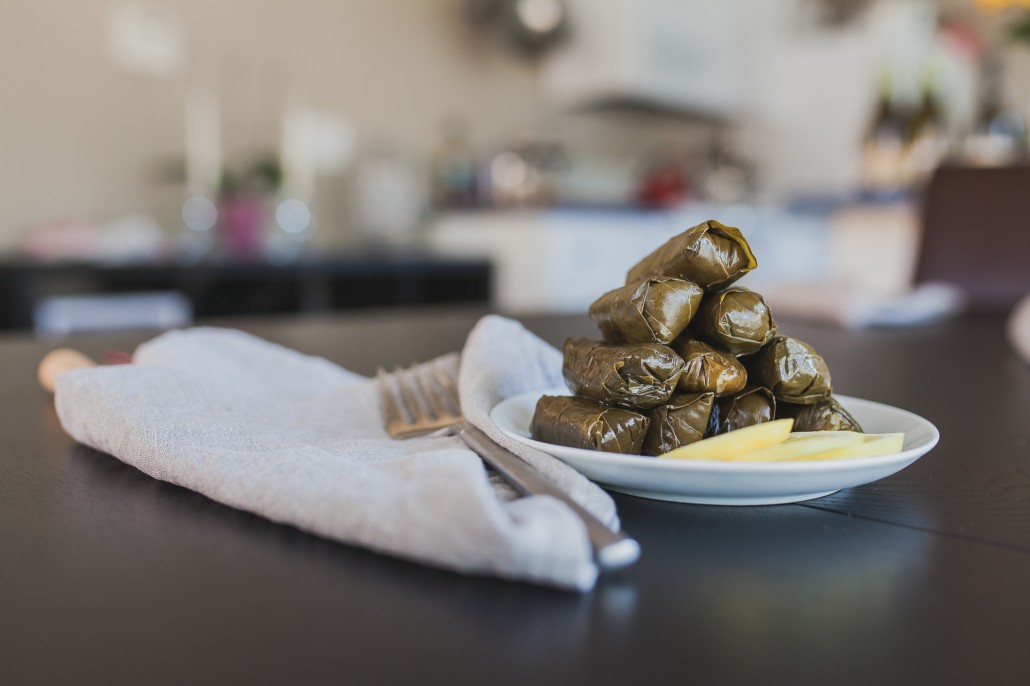 Don't miss the rest of our summer tapas party recipes!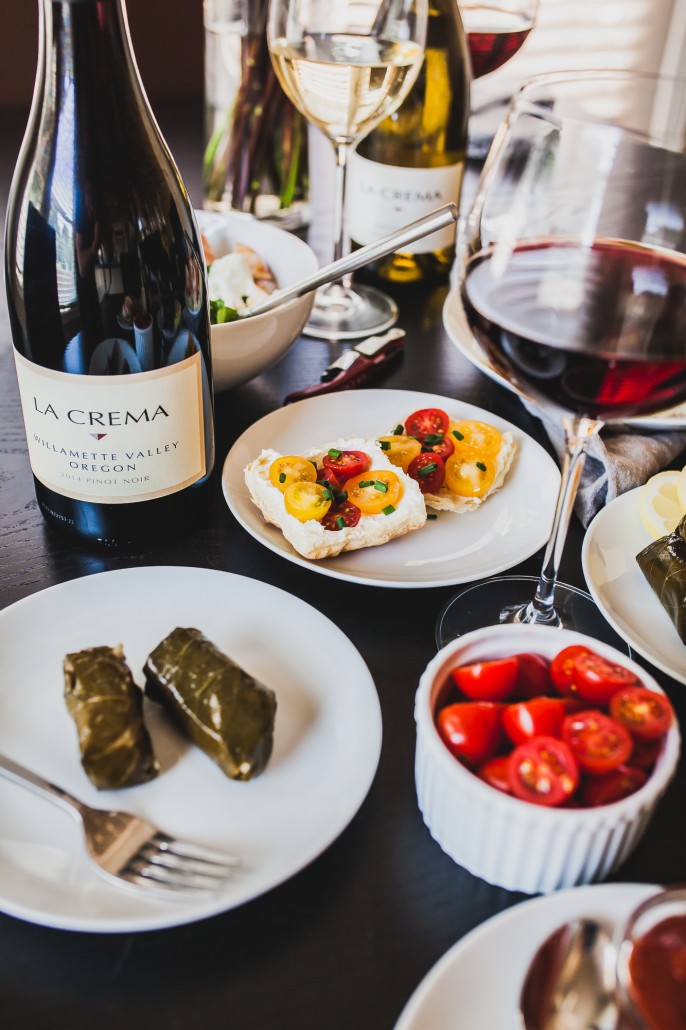 Photos by Rémy Thurston.