Summer Tapas Party: Shrimp Cocktail Sliders
Part of the fun of having a tapas party is getting creative, so instead of a traditional shrimp cocktail, we decided to go in a different direction and make shrimp cocktail sliders. I love shrimp cocktails at parties, especially in the summer months, but if you're up and about and have a glass of wine in one hand, they can be a little hard to enjoy; which is why I thought it would be perfect to pull everything together into an easy-to-handle bite with a dinner roll and a fresh crunch of lettuce.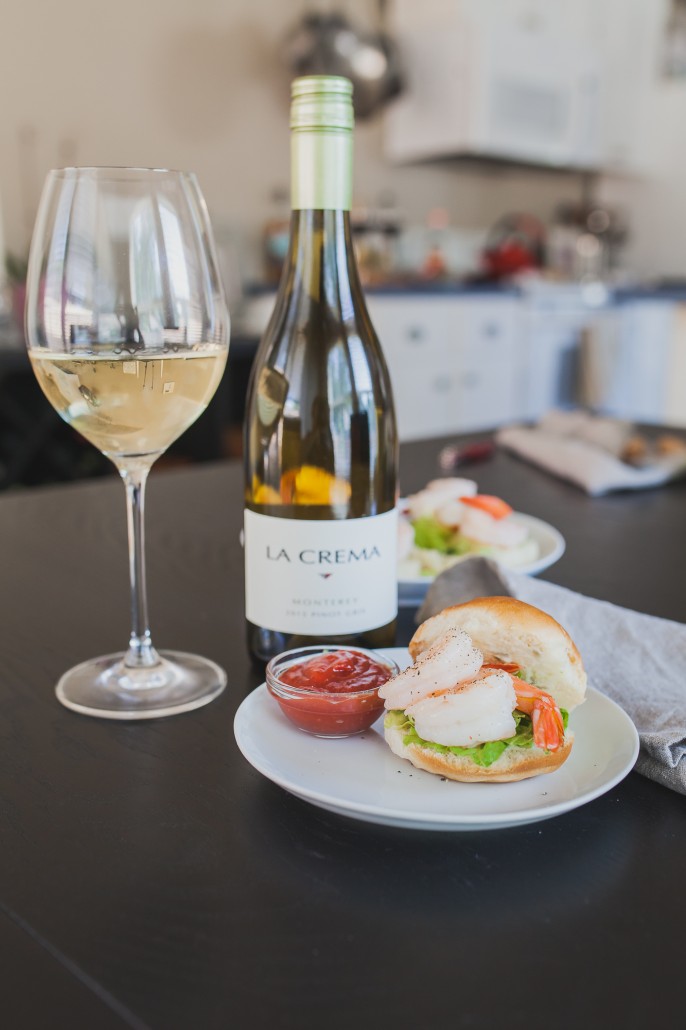 To make prep a little easier, I bought pre-cooked shrimp from the seafood counter of my supermarket and I left the tails on, even though they're going on a sandwich. You could easily remove the tails before serving, I just love the presentation of shrimp with the tails.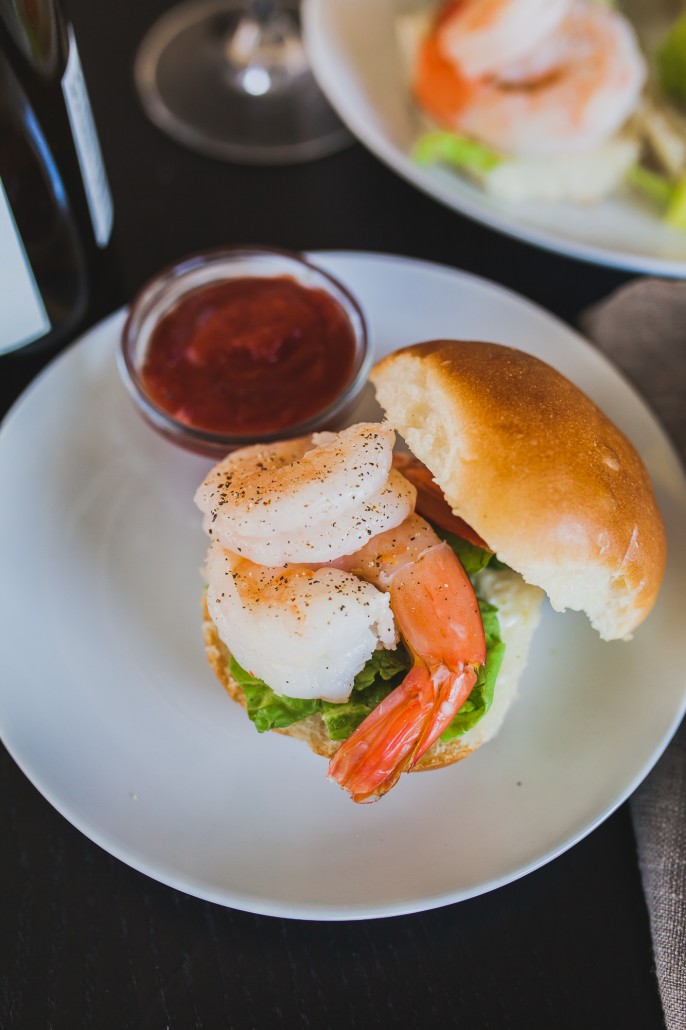 These little sandwiches are super delicious and they turn out so pretty, too! They're even better with a glass of La Crema's Monterey Pinot Gris, so don't forget to pour a few glasses as your guests load up their plate with delicious summer tapas.
Shrimp Cocktail Sliders
Recipe type: Tapas
Serves: 6-8
Ingredients
1 pound jumbo shrimp
10-12 dinner rolls
1/4 cup tartar sauce or plain mayonnaise
1 head of lettuce, cut into large pieces
Cocktail sauce for dipping
Salt and pepper, to taste
Instructions
Spread a little tartar sauce or mayo onto each dinner roll.
Layer lettuce onto each side and top with shrimp. Season with salt and pepper and serve with a side of cocktail sauce for dipping.
Serve with La Crema's Monterey Pinot Gris!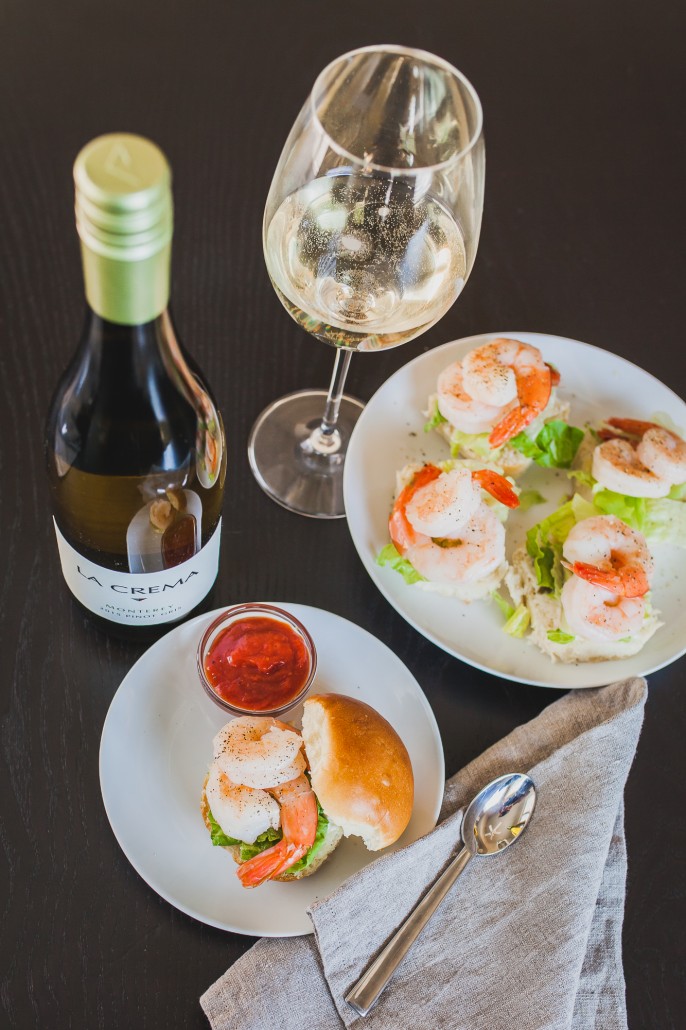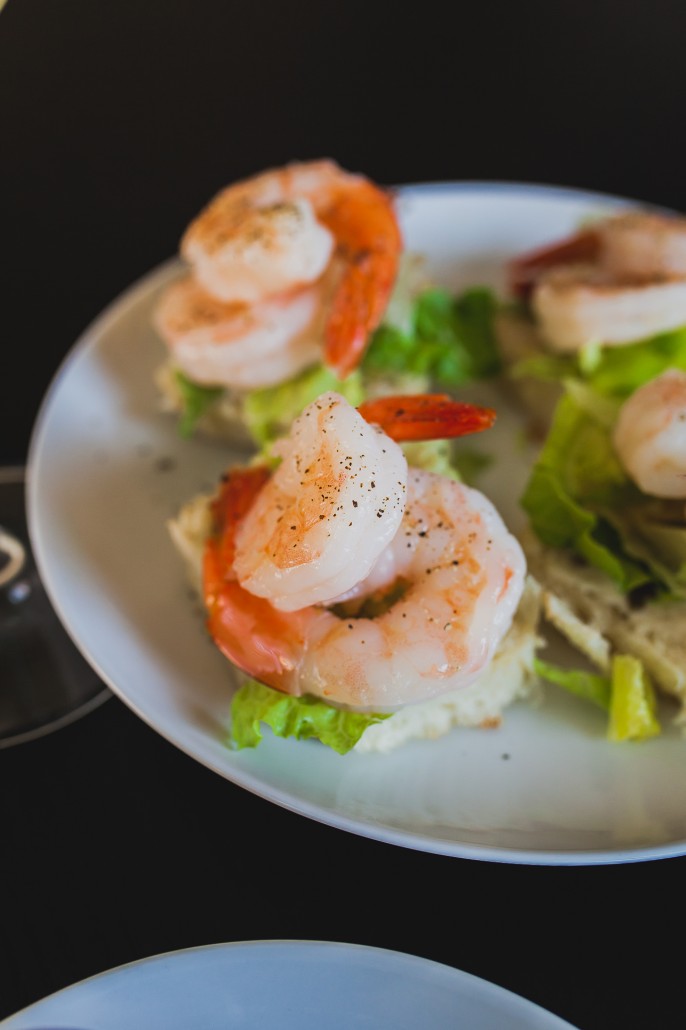 Don't miss the rest of our summer tapas party recipes!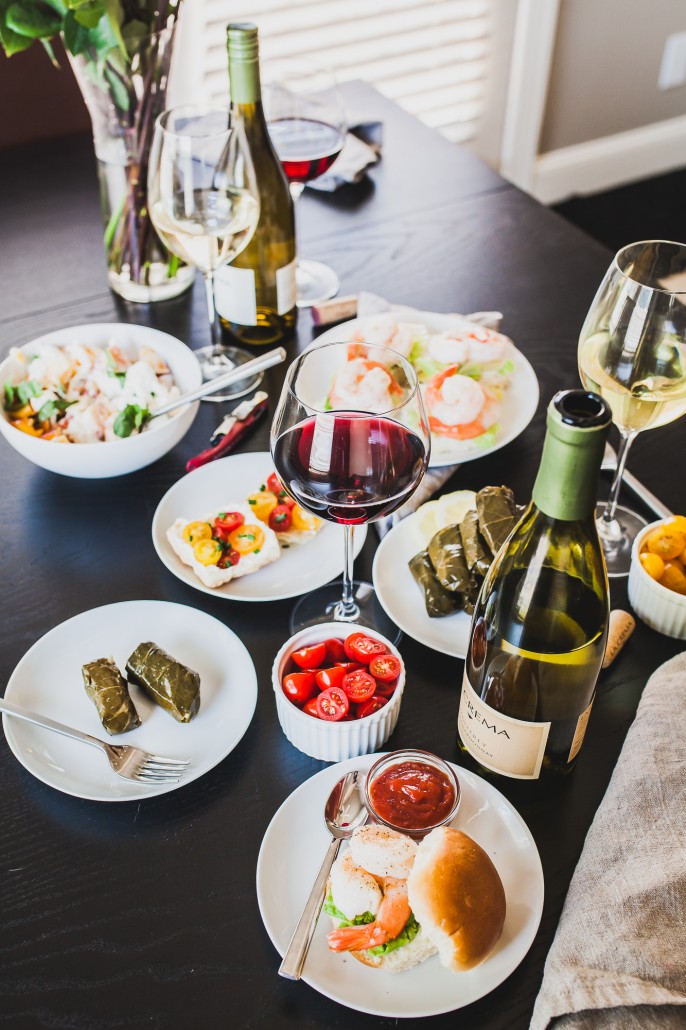 Photos by Rémy Thurston.