Summer Tapas Party: Goat Cheese Tomato Tarts
Is there anything better than a perfectly ripe tomato in the summer? Maybe, but only if it's a perfectly ripe tomato sliced up and layered onto buttery puff pastry, smothered with goat cheese and served alongside a glass of Willamette Valley Pinot Noir! Oh yes, we're talking Goat Cheese Tomato Tarts. These tomato tarts are gorgeous, delicious, and super easy to make. We started with frozen puff pastry dough to make your tapas party prep as quick and efficient as possible (just make sure you set aside 30-40 minutes to let the dough defrost before you start baking and slicing).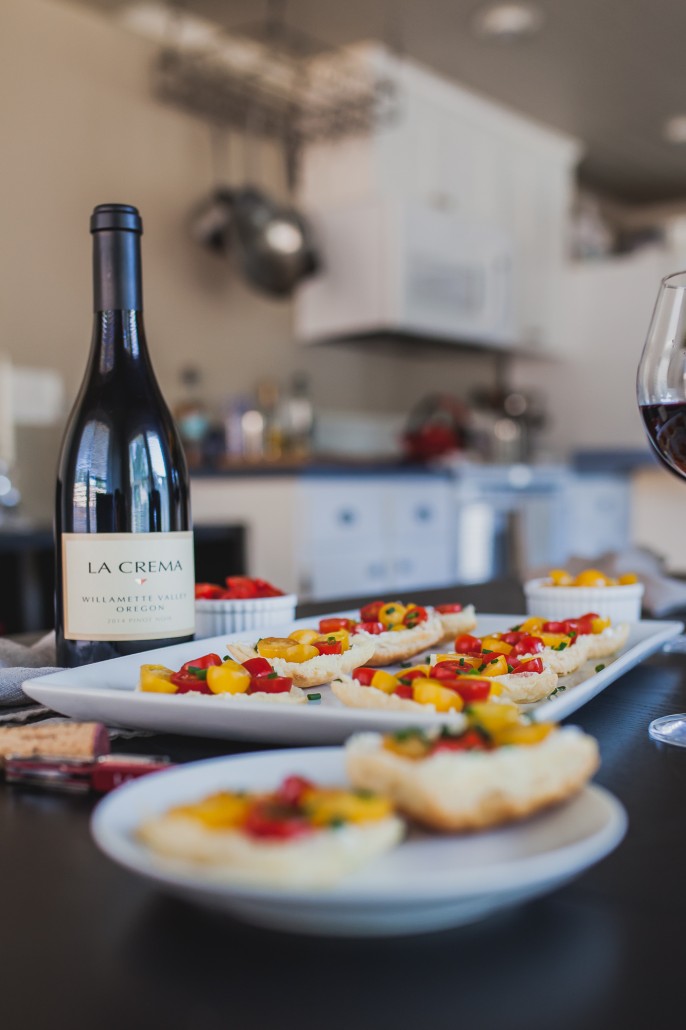 The combination of buttery, sweet, and flaky puff pastry with cool, tangy goat cheese spread is so delicious with juicy tomatoes and just a tiny sprinkle of salt and chives. You and your guests are going to love it.
Goat Cheese Tomato Tarts
Recipe type: Tapas
Prep time:
Cook time:
Total time:
Serves: 6-8
Ingredients
1 package of frozen puff pastry
4-6 ounces of softened goat cheese
2 pints of cherry tomatoes
Chives, chopped for garnish
Salt, to taste
Instructions
Allow puff pastry to defrost and then use a knife to cut the sheet of dough into large squares. Bake according to package instructions (usually around 400 degrees for 15-20 minutes).
Slice cherry tomatoes in half and set aside.
Once the puff pastry has baked, let it cool before slicing each square in half so you have two tart "crusts."
Spread goat cheese on each crust and then top with tomatoes. Season with salt and sprinkle with chopped chives.
I am absolutely in love with yellow cherry tomatoes, and I think they look so beautiful next to the red ones, so I used both for this recipe. If you can't find any yellow ones you can just stick to red, and on the other hand if you find a great variety of colors, feel free to mix it up!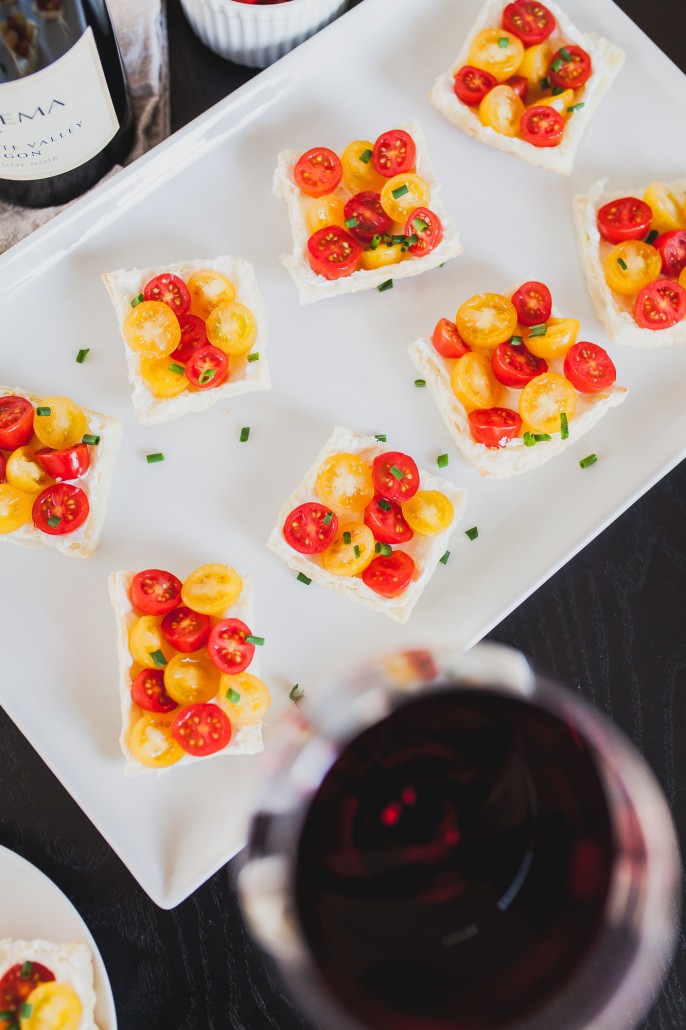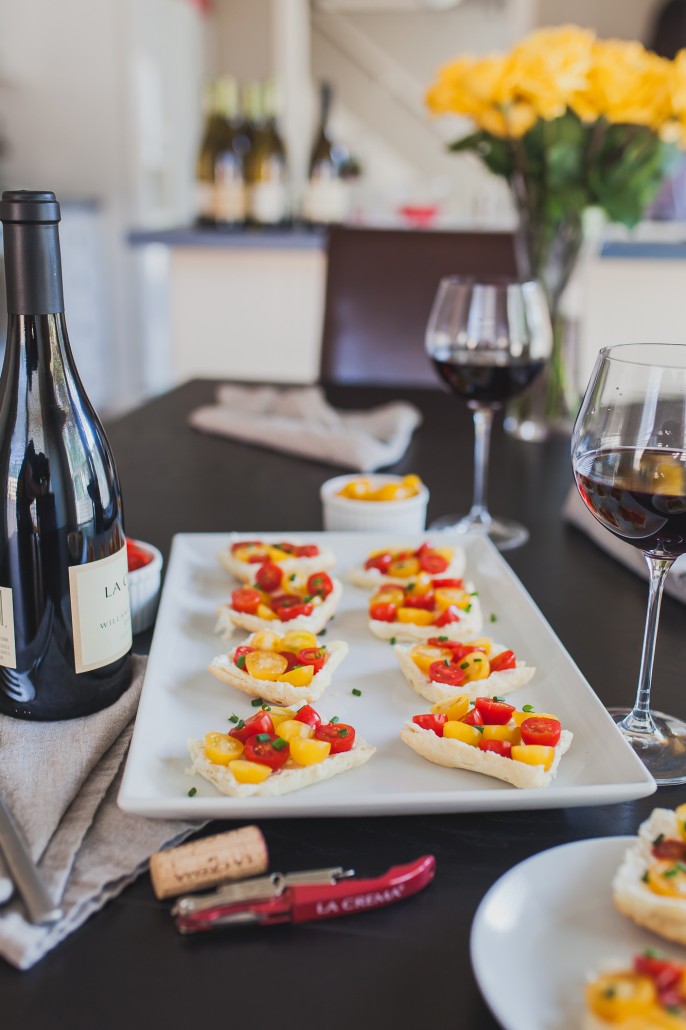 Don't miss the rest of our summer tapas party recipes!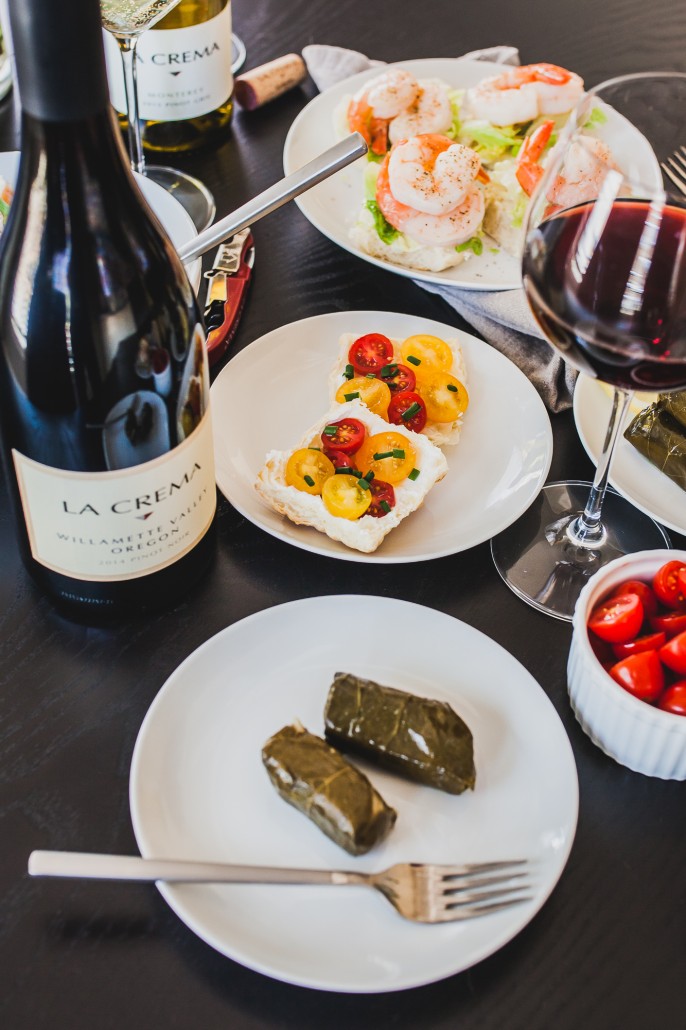 Photos by Rémy Thurston.