Grilled Romaine Salad
While planning for a recent pizza party, we wanted to serve a stress-free side dish that was a total crowd-pleaser and fit into each guests' dietary restriction. Another big criteria was that we didn't want it to take away from the excitement of our homemade make-your-own personalized pizzas. This Grilled Romaine Salad satisfies all these requirements while delivering a one-of-a-kind flavor experience.After much debate and channeling our love for simple entertaining, we settled on perfectly charred grilled romaine salads. Not only is it hands-down the easiest side dish one can possibly make (what else takes less than five minutes to pull together?) but it is basic enough that our wines were able still able to be the star of our culinary show!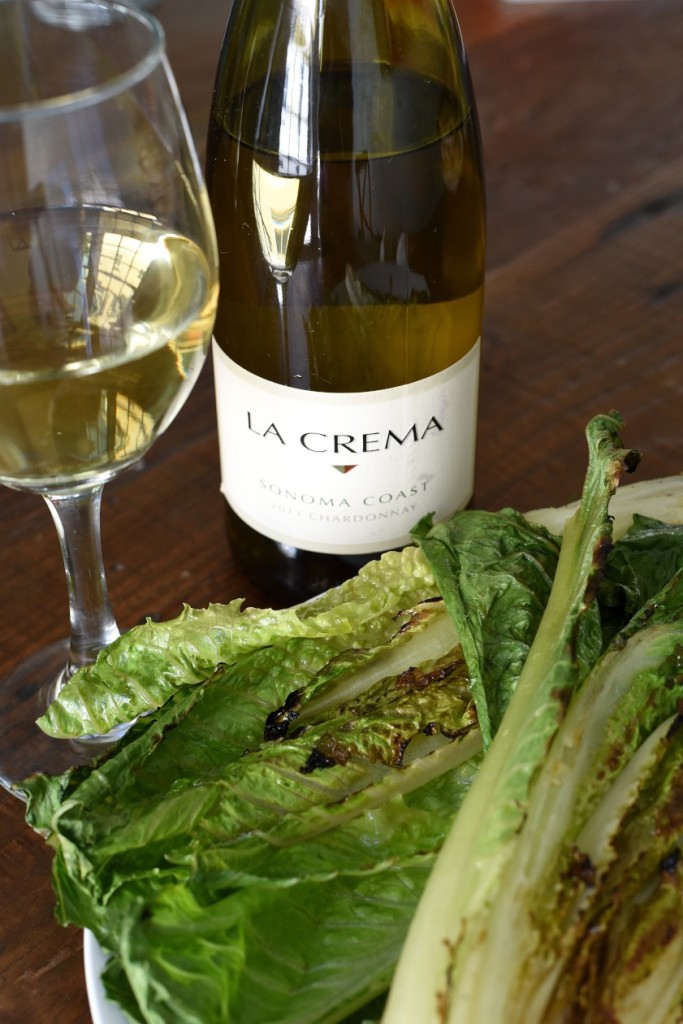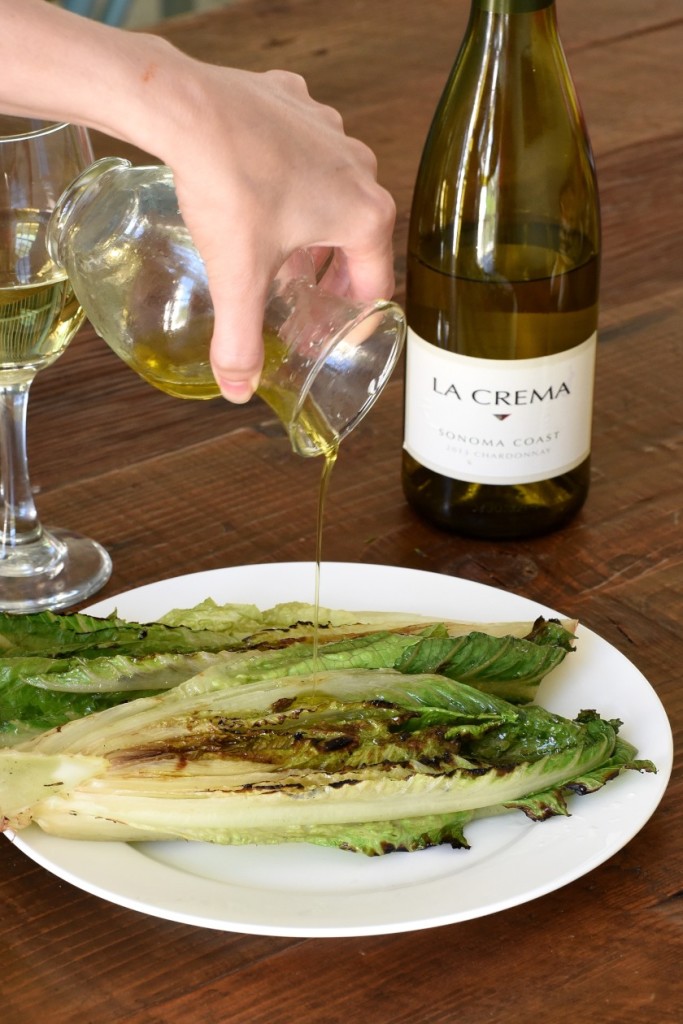 The trick to ensuring that even the raw salad enthusiasts became warm salad converts was making sure the grill grates were insanely hot! Once you slice the fresh heads of lettuce down the center, simply place it on the grill to create a perfectly carmelized combination of textures and flavors. A quick finishing drizzle of high-quality EVOO seals in the charred smokey flavor and seals the deal for being "love at first bite."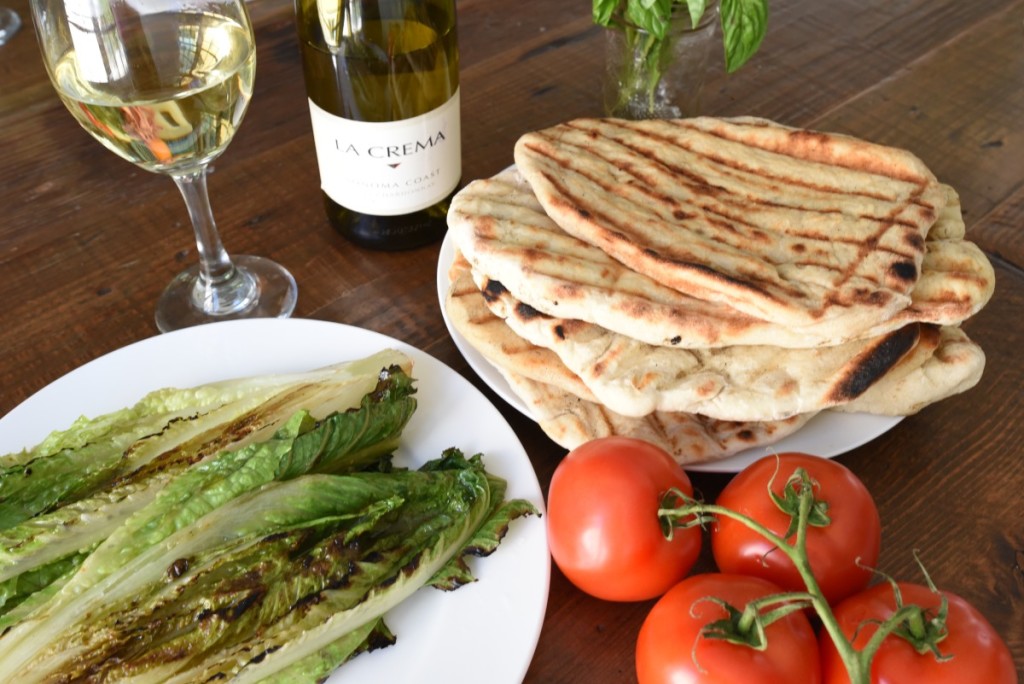 We wanted to hit an ideal note between sophisticated and refreshing when it came to our wine selections, as well as being the perfect companion to our grilled pizzas. We decided that there were no better pairings than
La Crema's Sonoma Coast
and
La Crema's Pinot Gris
.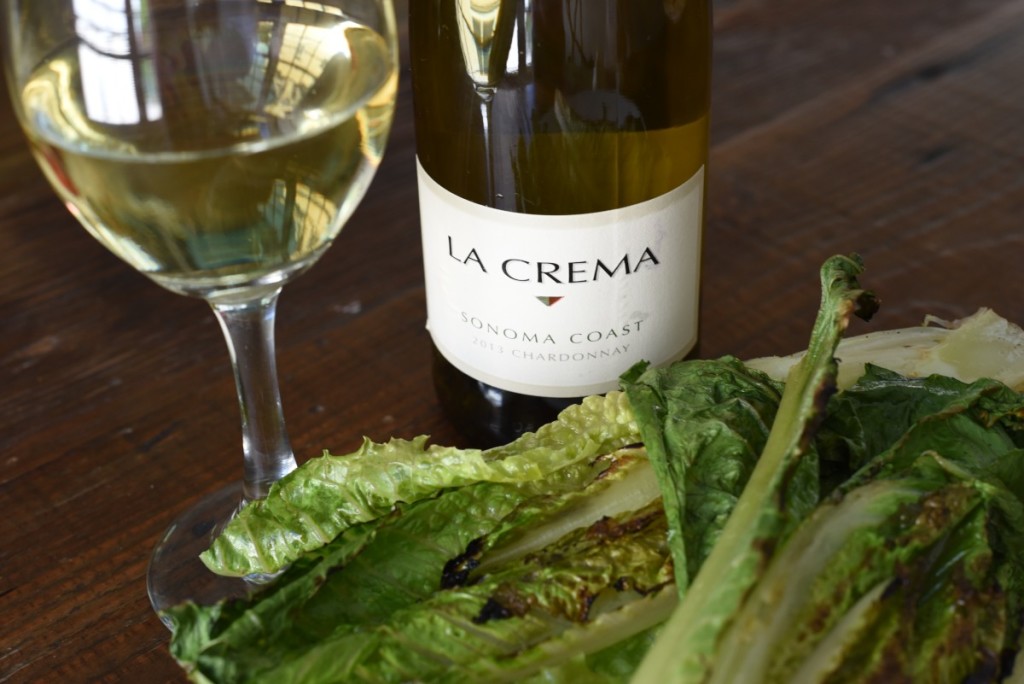 Grilled Romaine Salad
Serves: 2
A simple grilled romaine salad
Ingredients
(1) head of Romaine lettuce
Extra virgin olive oil
Salt & pepper to taste
Optional: parmesan cheese
Instructions
Slice one romaine lettuce head in half while keeping stem intact.
Drizzle Extra Virgin Olive Oil and salt & pepper.
Grill for 3 minutes (approx 1 1/2 minutes on each side.)
Take romaine off of grill, then (if desired) sprinkle with parmesan cheese and/or a final quick drizzle of Extra Virgin Olive Oil .
Serve with La Crema Sonoma Coast Chardonnay & enjoy!