Halloween DIY: Polka Dot Pumpkin Ice Bucket
Halloween is just around the corner! Ashley Pepitone is visiting today from Camp Makery with just the trick to keep your La Crema treats chilled this Halloween. There is nothing scary about this DIY—the best part is that anyone can do it!
Start with a foam crafting pumpkin. Make sure it's big enough to fit a bottle inside. I chose a pretty white variety to make my copper polka dots pop.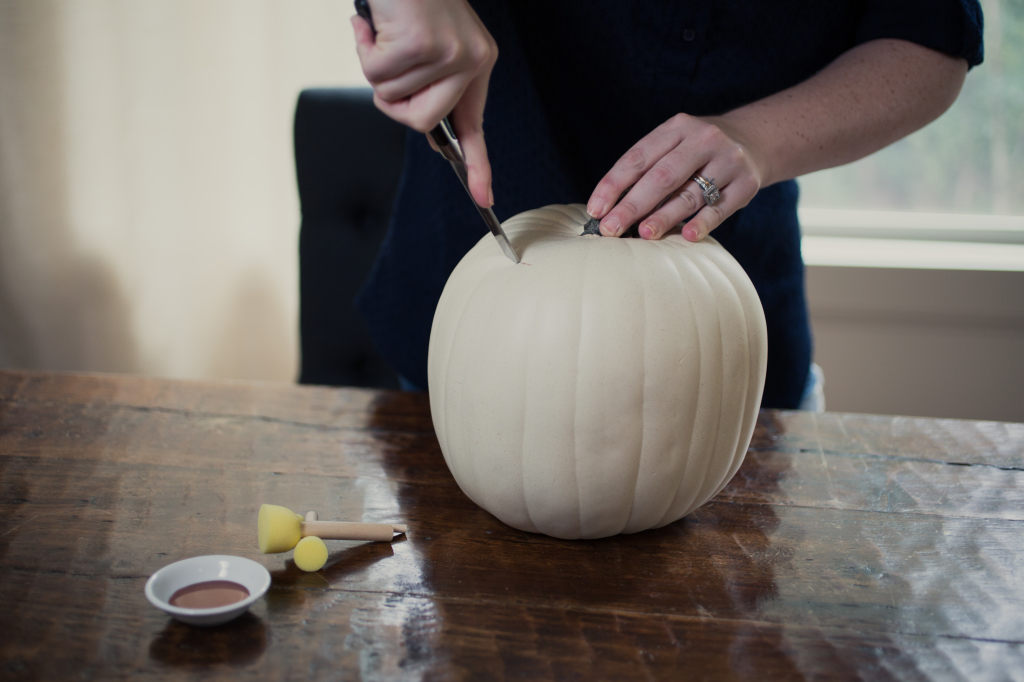 Cut the top off of your pumpkin just as you would if you were carving a regular old jack-o-lantern, but make sure the opening is wide enough for your bottle.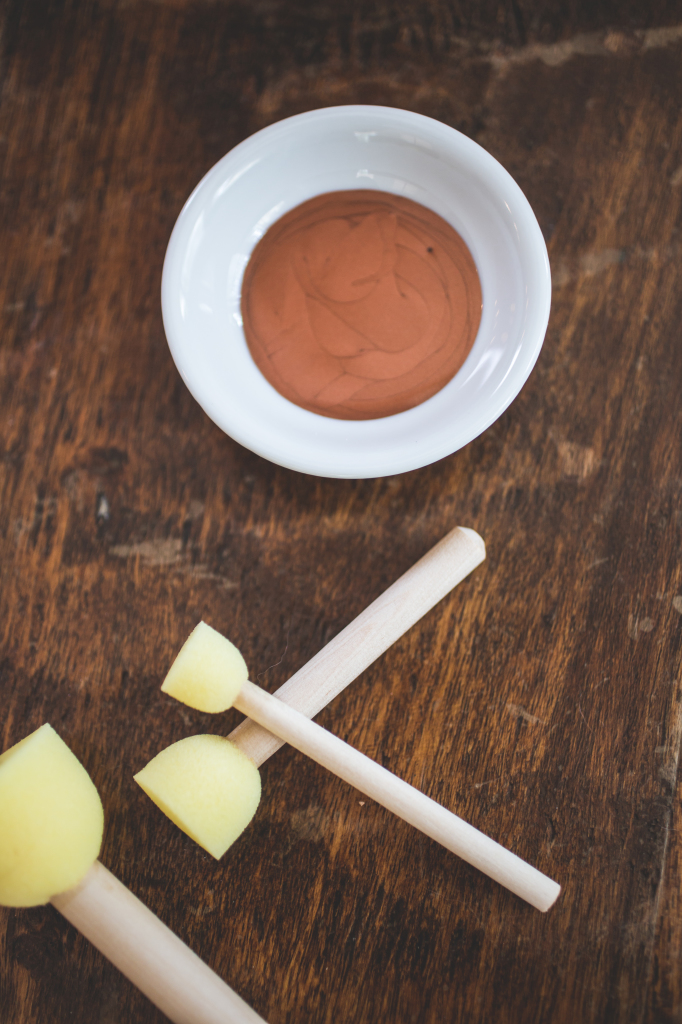 You can leave your pumpkin plain, but I prefer to jazz things up a bit! I chose a metallic copper acrylic paint and decided to keep it simple by using round sponge brushes to simply dab on polka dots of different sizes. Could not be easier and oh so cute!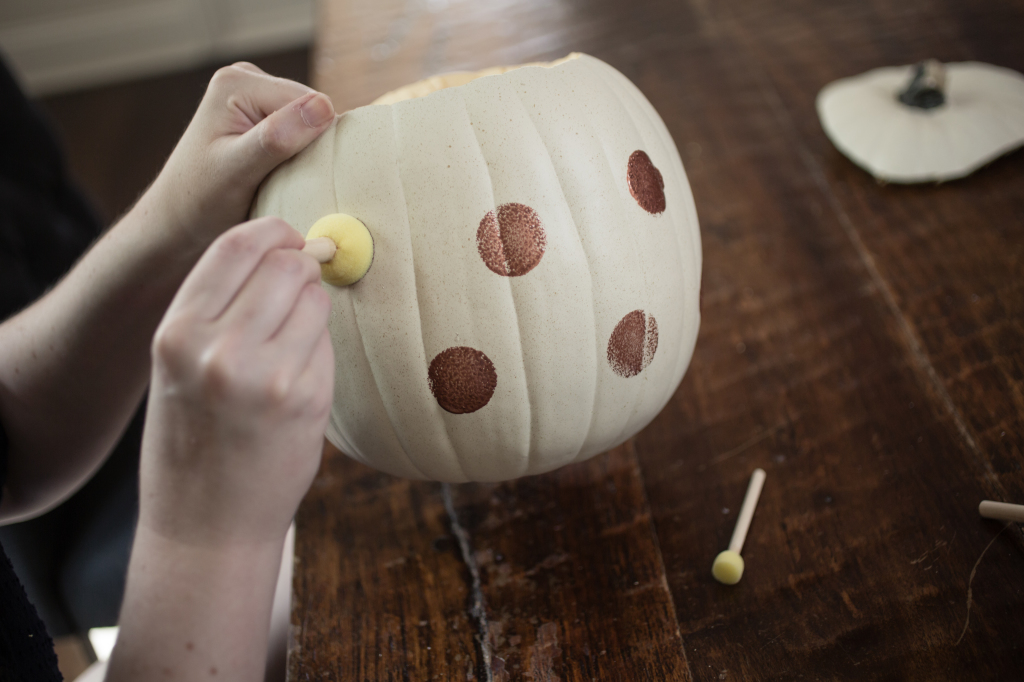 The only limit is your own imagination when it comes to decorating your pumpkin! A glittery spider web motif would be super pretty, or a traditional jack-o-lantern face. A monogram would be a lovely and classic way to go, too!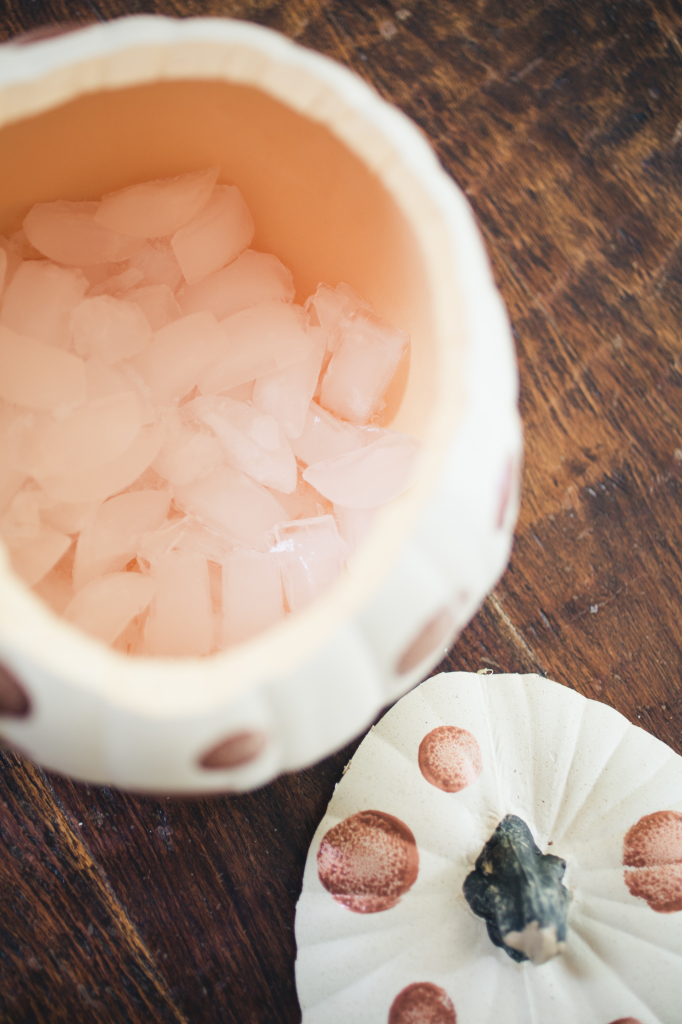 Fill your pumpkin with ice and set a chilled bottle of your favorite vino inside. Voila! An easy, customizable, reusable festive ice bucket! You could even use the pumpkin to display Halloween candy or a fall floral arrangement at a later date!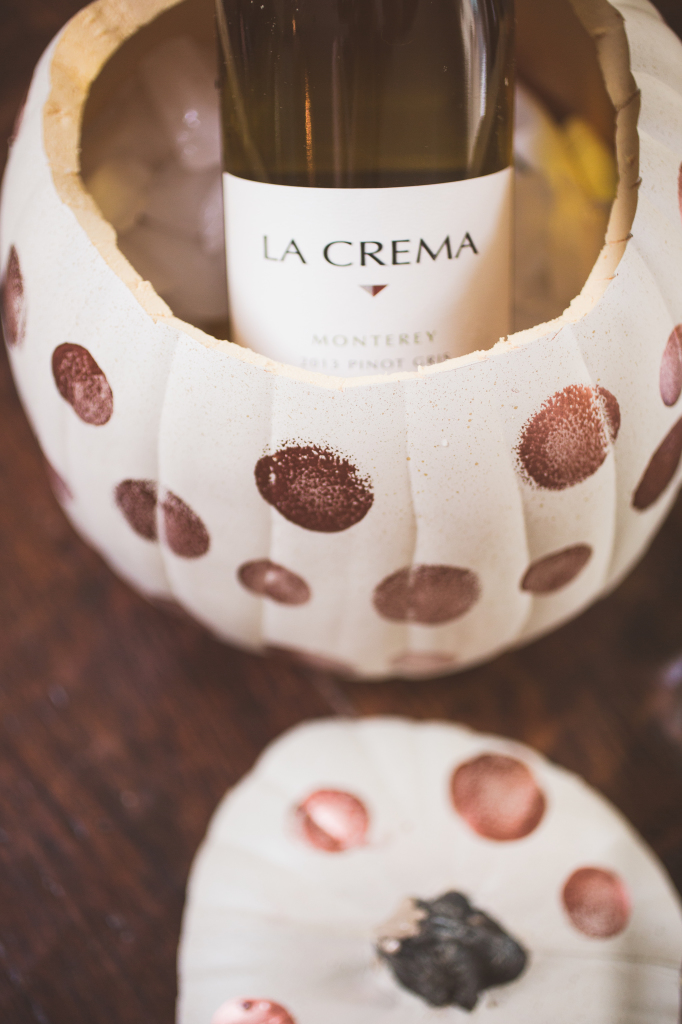 How would you decorate your pumpkin ice bucket? Would you keep it simple so it could be used for Thanksgiving as well, or go all out with the Halloween theme and spook it up a bit more?