Japanese Izakaya: Miso Pork Skewers
The yakitori typically found at izakaya are delicious and varied. Though yakitori refers specifically to the chicken variety of grilled, skewered food, and may consist of virtually any part of the bird (think thighs to livers to small intestines), the term is colloquially extended to describe the preparation of grilled, skewered pork. Grilled over the same traditional charcoal fire, and marinated in similar mixtures of soy, miso, mirin, and sake, this version of Miso Pork Skewers are deliciously tender with a wonderful caramelized crust that begs the ordering of a second round.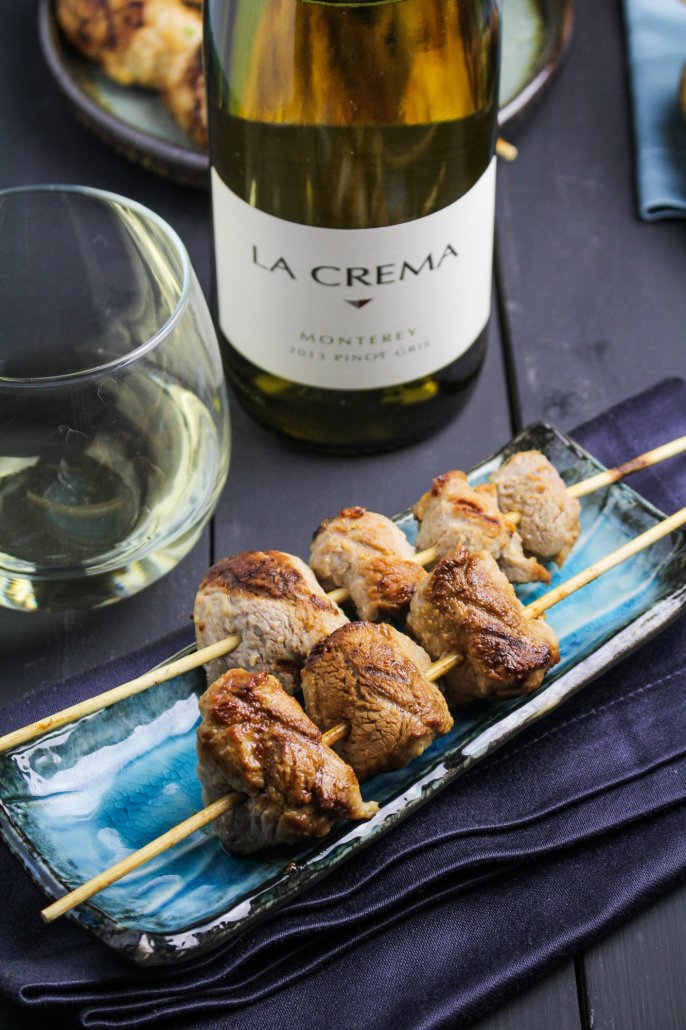 In this part of our izakaya menu, we have grilled miso pork skewers, marinated in a slightly sweetened miso sauce. Fresh miso paste is one of our best grocery discoveries since returning home from Japan. It comes in a small tub, lasts practically forever in the fridge, and a spoonful can give any sauce, broth, or marinade an incredible punch of salty, umami flavor.
Our miso pork skewers turned out to be a reasonable approximation of what we sampled in Japan, though we used pork tenderloin to be sure of a palatable, not chewy result. This is the simplest dish of the menu: all you need to do is mix up a marinade, let the pork marinate for 30 minutes or so, and grill. Smoky and sweet, they paired nicely with La Crema's Sonoma Coast Chardonnay. While all the dishes in this menu pair well with either the Chardonnay or the Pinot Gris, the buttery warmth of the chardonnay makes a particularly good match for the richness of the pork.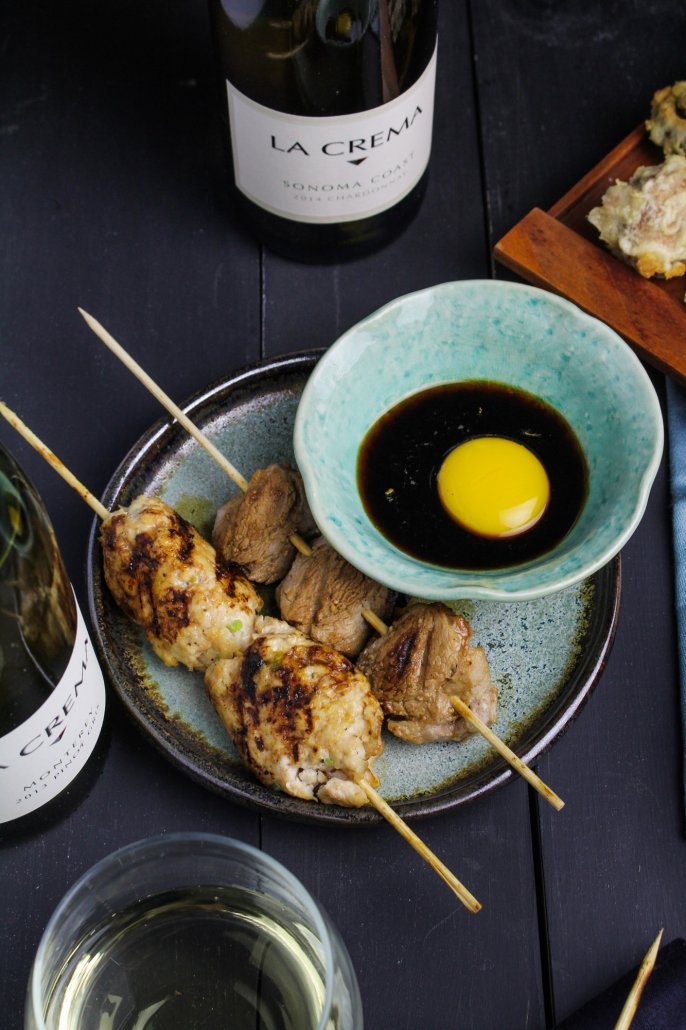 Miso Pork Skewers
Author: Katie Morris of Katie at the Kitchen Door
Recipe type: Appetizer
Cuisine: Japanese
Serves: 4
Ingredients
¼ cup white miso paste
¼ cup rice wine vinegar
2 TBS sesame oil
2 TBS honey
1 TBS soy sauce
2 TBS sake
1 lb. pork tenderloin, cut into 1 inch cubes
Instructions
Before starting, place four wooden grilling skewers in a tray filled with water and allow them to soak for at least 30 minutes.
Whisk the miso, rice wine vinegar, sesame oil, honey, soy sauce, and sake together in a medium bowl until smooth. Add the pork cubes and let marinate for 30 minutes at room temperature or 2-3 hours in the fridge.
When ready to cook, preheat a grill or grill pan over medium heat. If using a grill pan, brush with vegetable oil. Place a wooden skewer through several cubes of the marinated pork. Grill until caramelized on the outside and just cooked through in the middle, about 2-3 minutes per side. Serve immediately.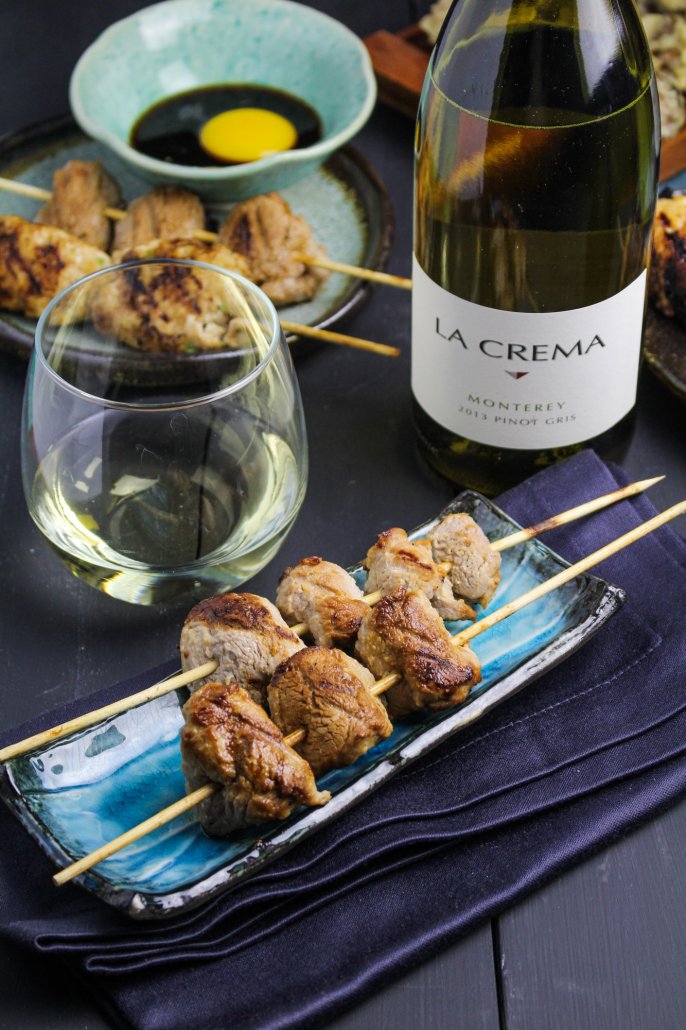 Japanese Izakaya