Feast of the Seven Fishes: Classic Calamari with Garlic Aioli
I'm back with the final recipe from our Feast of the Seven Fishes cocktail party series! I'm quite proud to say that with seven appetizer recipes, Nicole and I managed to do only one that is fried! Every good appetizer spread needs one naughty, fried indulgence, though. This one comes with a sidekick—a creamy, luxurious garlic aioli sauce!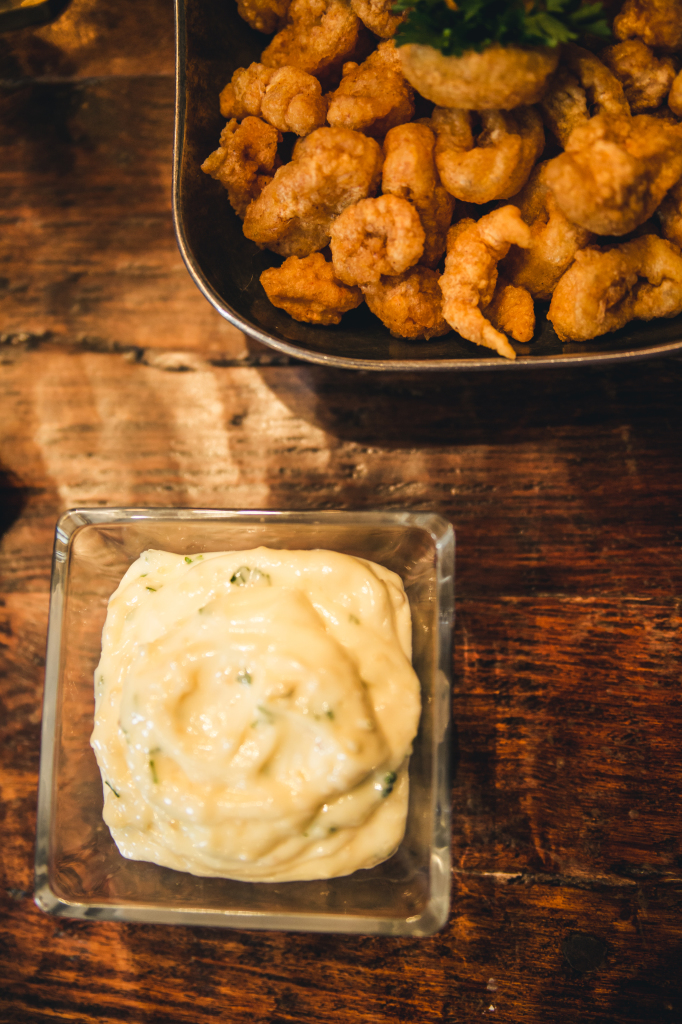 Seven Fishes Recipe: Classic Calamari with Garlic Aioli
Author: Nicole Chapman of Simply Catering
Recipe type: Appetizer
Cuisine: Seafood
Prep time:
Cook time:
Total time:
Serves: 12
Ingredients
7 oz of squid, cut into ½ cm rings
vegetable oil for frying
2 cups flour
pinch cayenne pepper
½ tsp paprika
1 large egg, beaten
5 tbsp light mayonnaise
2 clove garlic, minced
zest ½ lemon
3 tbsp chopped fresh parsley
Instructions
Mix the mayonnaise with the garlic, lemon zest and parsley, and refrigerate.
Place enough oil in a large saucepan on med-high heat.
Combine flour, cayenne pepper, and paprika in a bowl with a pinch of salt.
Put the egg in a separate bowl.
Put the squid in the bowl of seasoned flour and toss well.
Remove the rings from the bowl and shake off all excess flour. This step is important!
Then dip the squid into the egg.
Gently lift the squid rings out of the bowl allowing any excess egg to run off.
Lower the squid onto the hot oil and cook for 2 minutes.
Drain on paper towel and serve immediately with the garlic aioli and lemon slices on the side.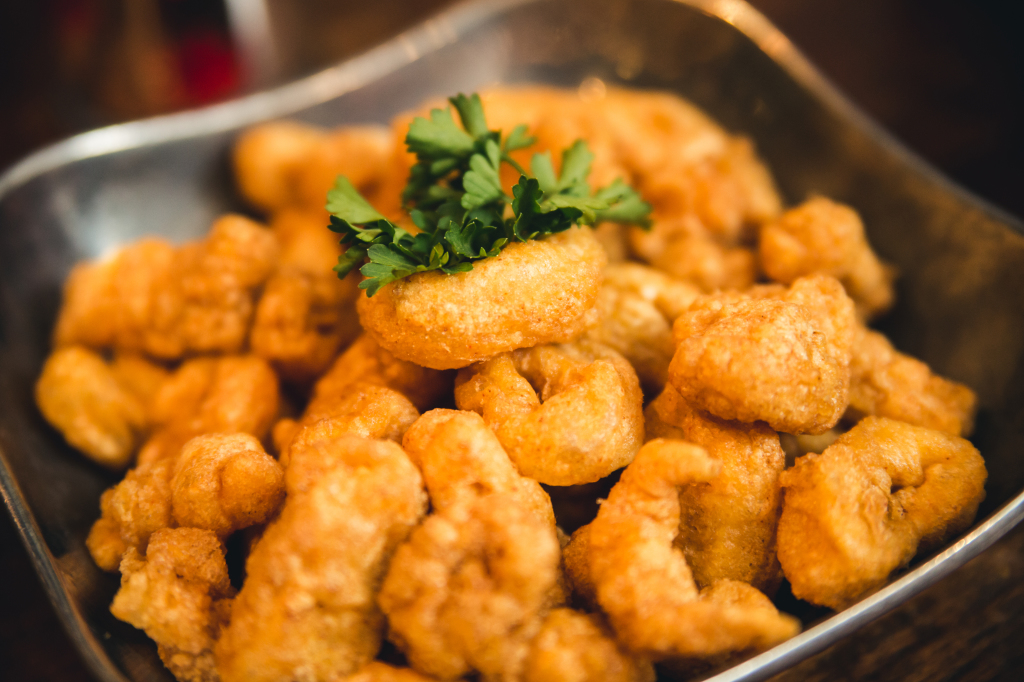 The calamari should look like this when it's done. Beautifully golden and crispy. Let's be honest, though, the aioli is kind of the star of this show. You may find guests using the calamari as a vessel for the aioli, like my husband did!
For more recipes from this series:
Feast of the Seven Fishes Menu
We had so much fun sharing these recipes with you. I hope that you'll come to visit my friends and I at Camp Makery, and I can't wait to come back and bring you some more ideas into the New Year! Cheers!
Get more culinary inspiration on Pinterest