Our Top 5 Gourmet Burgers for Summer
Whether you're a first time griller, or a seasoned veteran, a great burger recipe is a must have in your grilling recipe archive. As many know, the classic burger is comprised of a grilled patty of ground meat, usually beef, placed between two halves of a bun dressed with some condiments like mayo, ketchup, pickles, lettuce, tomatoes and onions, and (hopefully) served with a side of nicely crisped fries. This list of gourmet burgers takes the tried and true classic a step further by using some non-traditional flavors, elements and meats.
So while some of these gourmet burgers skew a bit from tradition, they are sure to make heads turn and tummies happy. Plus, paired with the perfect wine, you'll have a meal to remember. Now lets get to the recipes!
Gourmet Burgers for Summer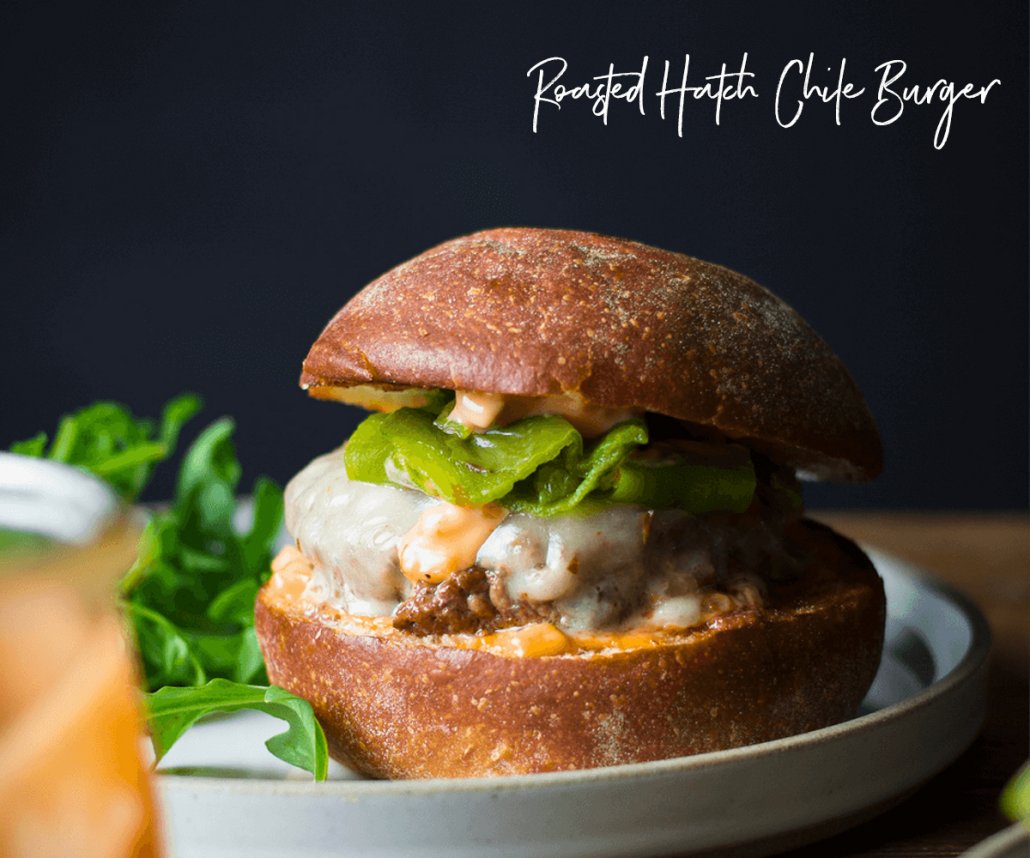 Add a spicy kick to a traditional burger with hatch chiles. You choose the spice level by assessing how many seeds to leave in the peppers (a little goes a long way!). Top with cheese, your favorite condiments and pair with an earthy glass of Willamette Valley Pinot Noir.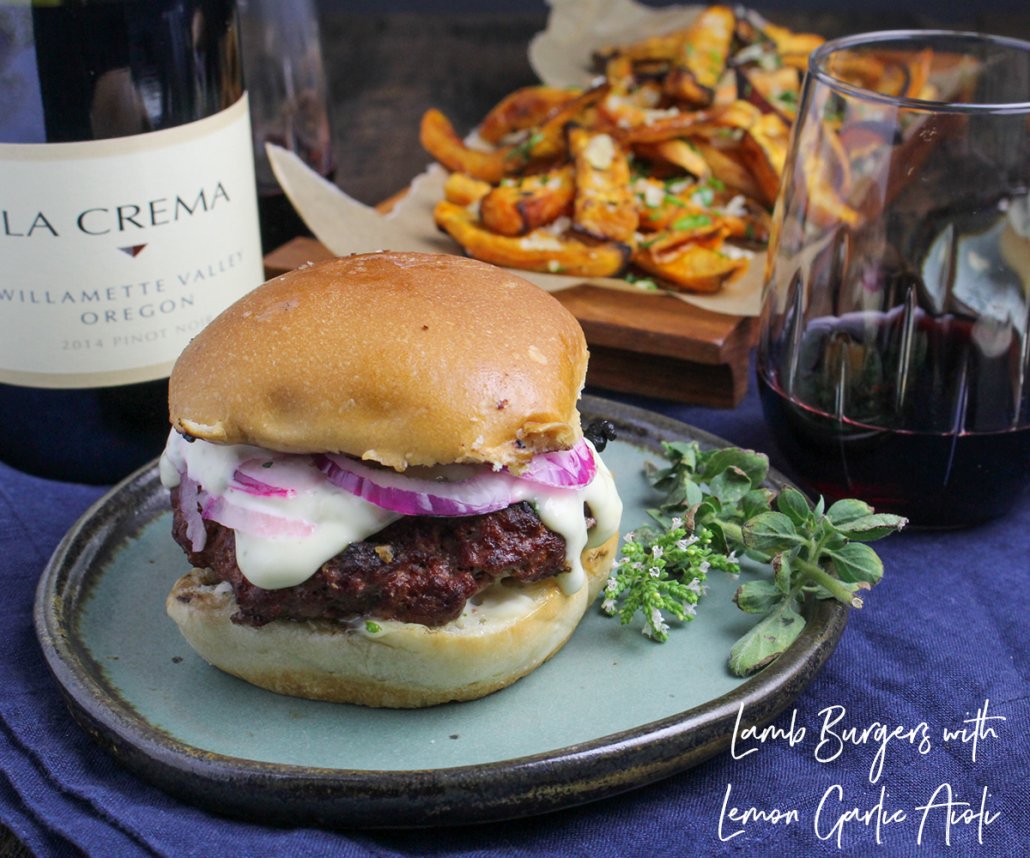 Take a Mediterranean twist to the traditional burger by using ground lamb vs beef. A bit of cumin in the meat mix gives a wonderful savory flavor, nicely balanced by the tangy lemon garlic aioli. Here again, a nice earthy Pinot Noir like our Willamette Valley Pinot works great.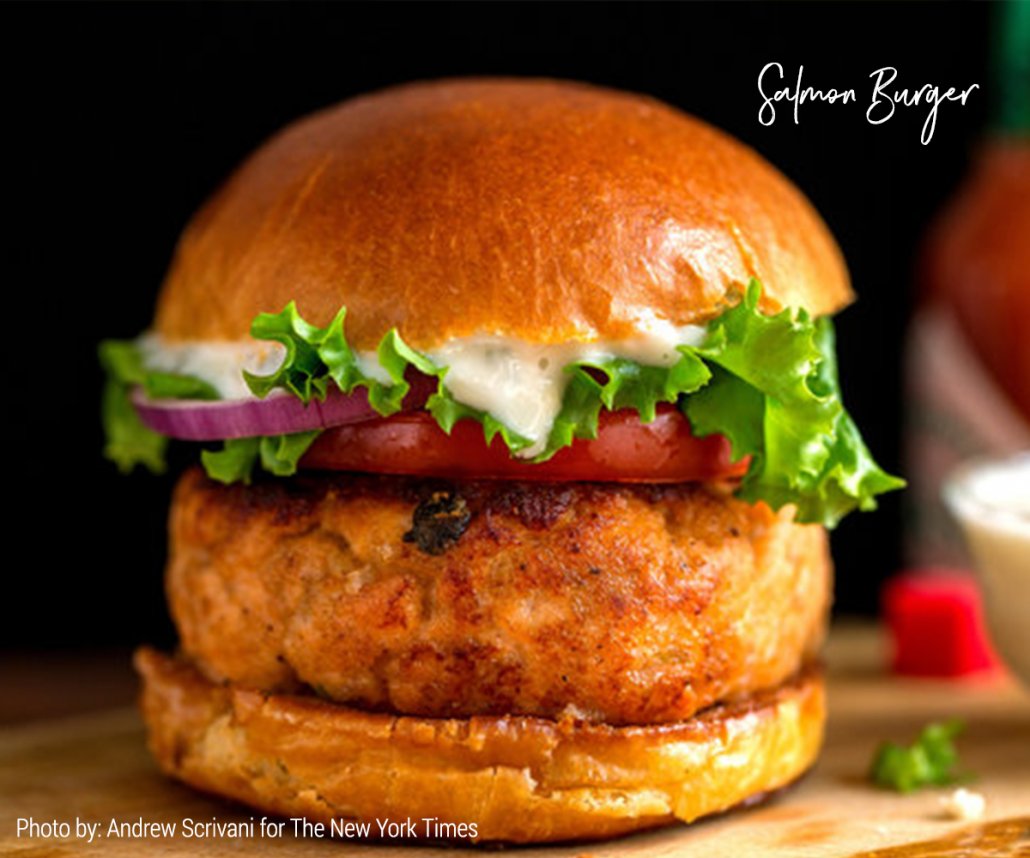 Mark Bittman of The New York Times crafts this delicious salmon burger with a touch of salmon-friendly flavors like capers, shallots, lemon and Dijon mustard. For us, a nice glass of Monterey Pinot Gris would be a lovely choice to sip alongside this gourmet burger.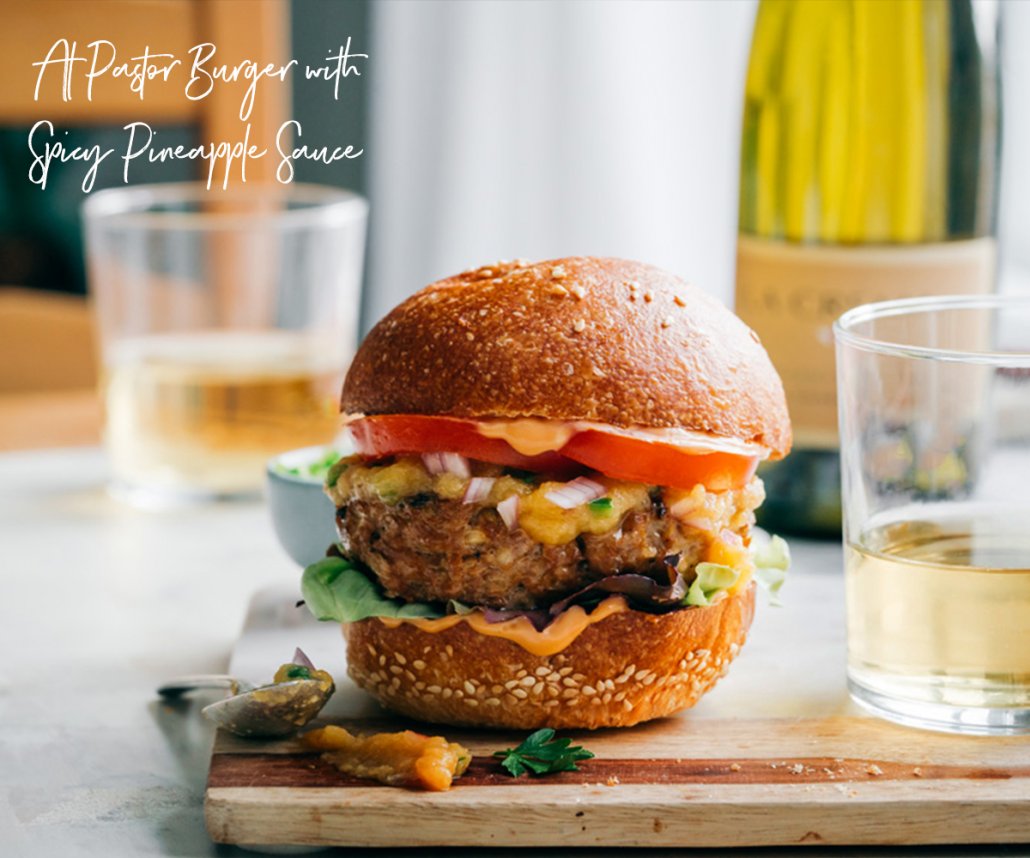 Smokey mayo, a chorizo and ground pork patty, all topped with spicy pineapple sauce is one of those Mexican-inspired gourmet burgers you really have to try. With the heat element for this particular burger, we're cooling down our palates with a glass of Monterey Chardonnay.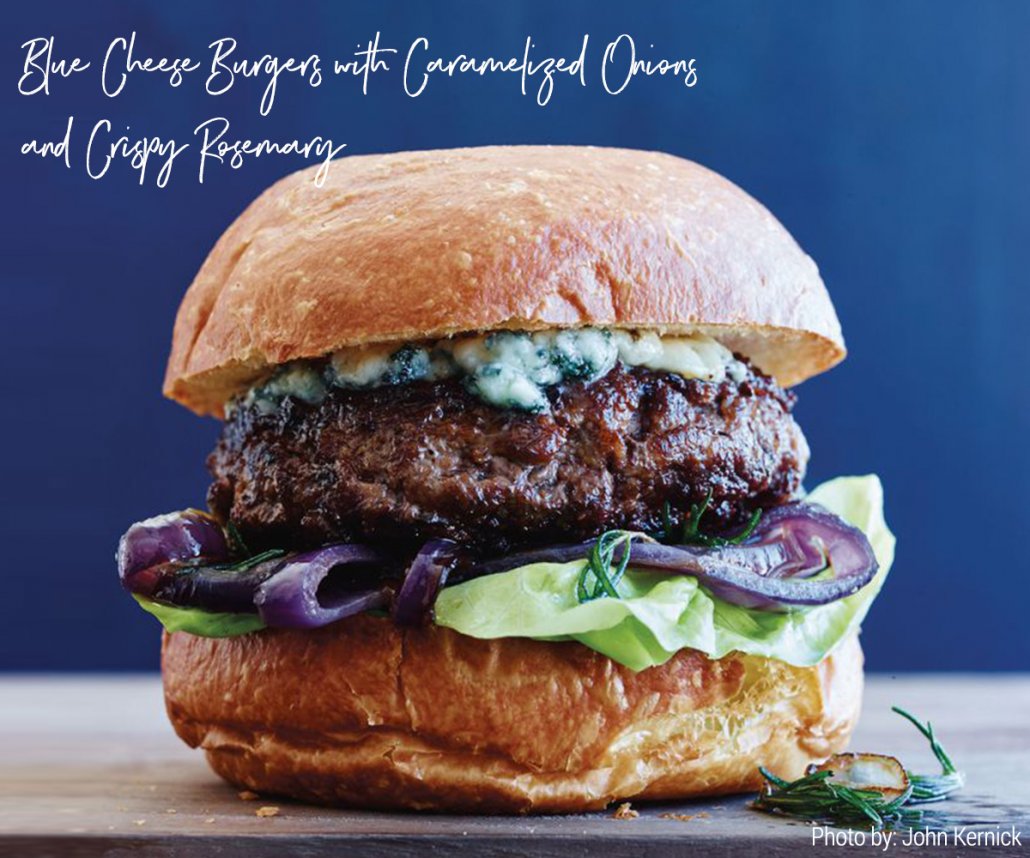 A list of gourmet burgers wouldn't be complete without one featuring tangy, salty blue cheese known for its umami flavor and distinctive bite. Layered with a few springs of crispy rosemary and caramelized red onions, this is one deliciously rich burger for the books. Here we'd opt to pair our Willamette Valley Pinot Noir to balance the tangy, richness in every bite with beautiful earth notes and subtle fruit.
What are your favorite gourmet burgers? Let us know in the comments!
Share this post on Pinterest: