Chardonnay is the best white wine with seafood
Seafood dishes are the perfect companion for the many unique styles of Chardonnay because seafood can be prepared raw, fried, and every method in between. The best white wine to pair with seafood is Chardonnay.  The La Crema Estate Chef, Tracey Shepos Cenami, and La Crema's Wine Educator, Ben Fine, have joined forces and created some easy, go-to tips on how to choose which style of Chardonnay to pair with specific seafood dishes.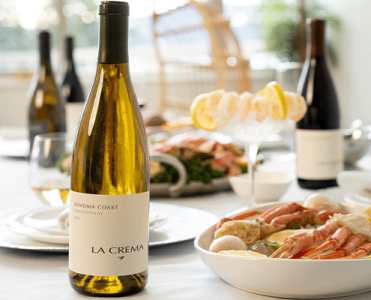 Follow these tips for a memorable and delectable meal:  
The best wines for lighter-bodied seafood dishes like ceviche, oysters, and shellfish are lighter-bodied white wines. Choose a crisp, lightly oaked Chardonnay, like the Monterey Chardonnay for these dishes.   
Try this recipe: East Coast Seafood Boil
Poaching salmon will create lighter flavors compared to other cooking methods. Go for a lighter-styled Chardonnay when you prepare salmon this way.   Best with Monterey Chardonnay.
Try this recipe: Wild Salmon with Citrus
La Crema Chardonnay is the

best wine to pair with crab cakes, crab risotto, crab bisque,  crab sandwiches, or crab legs. There is no wrong (crab) answer!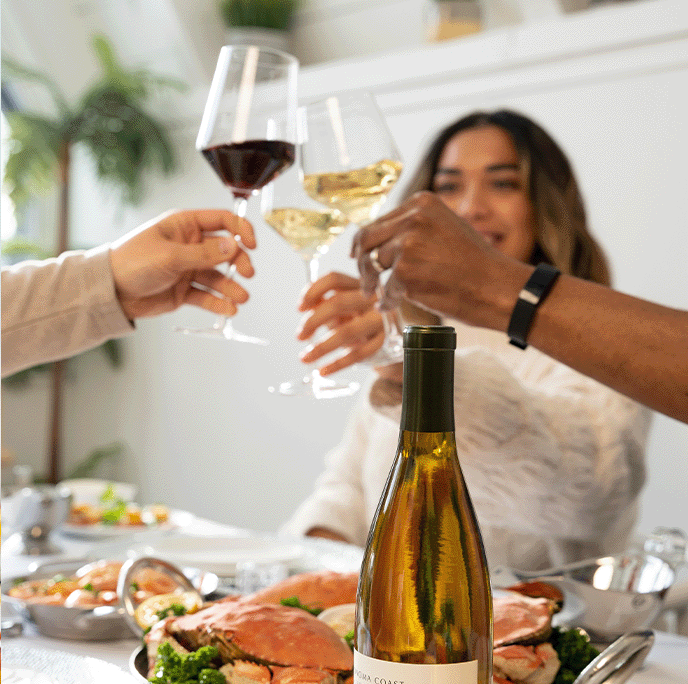 Want more wine-pairing tips?
Sign up for our mailing list to receive tips, recipes, and exclusive La Crema deals!